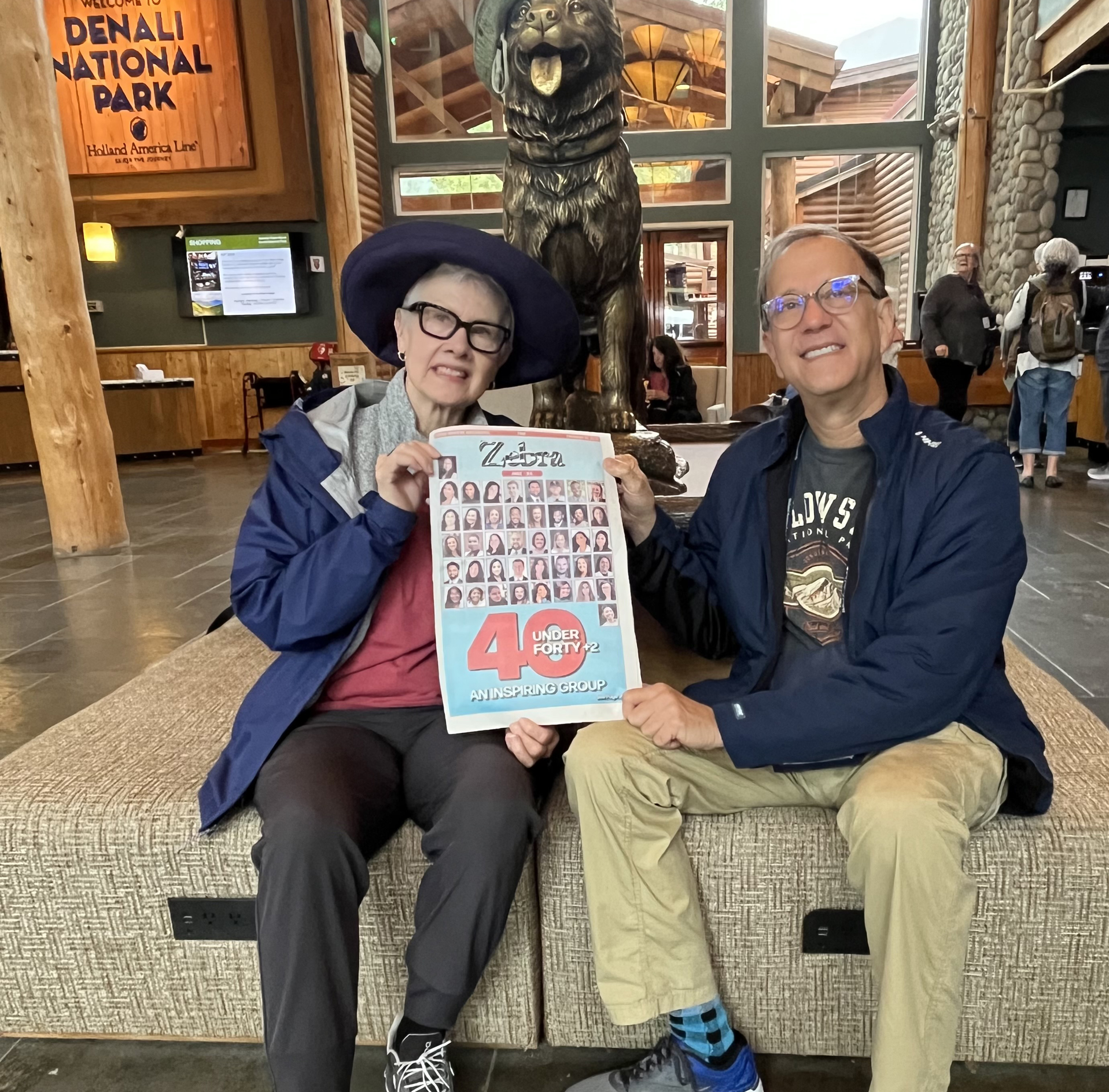 Alexandria, VA – Where was the Zebra around the world this year?
Melanie Modlin and Jerrold Epstein, relaxing in Denali National Park,
Alaska, with their favorite newspaper. Statue is of Balto, the legendary
sled dog who helped deliver lifesaving diphtheria antitoxin to those in
far-flung areas of the state.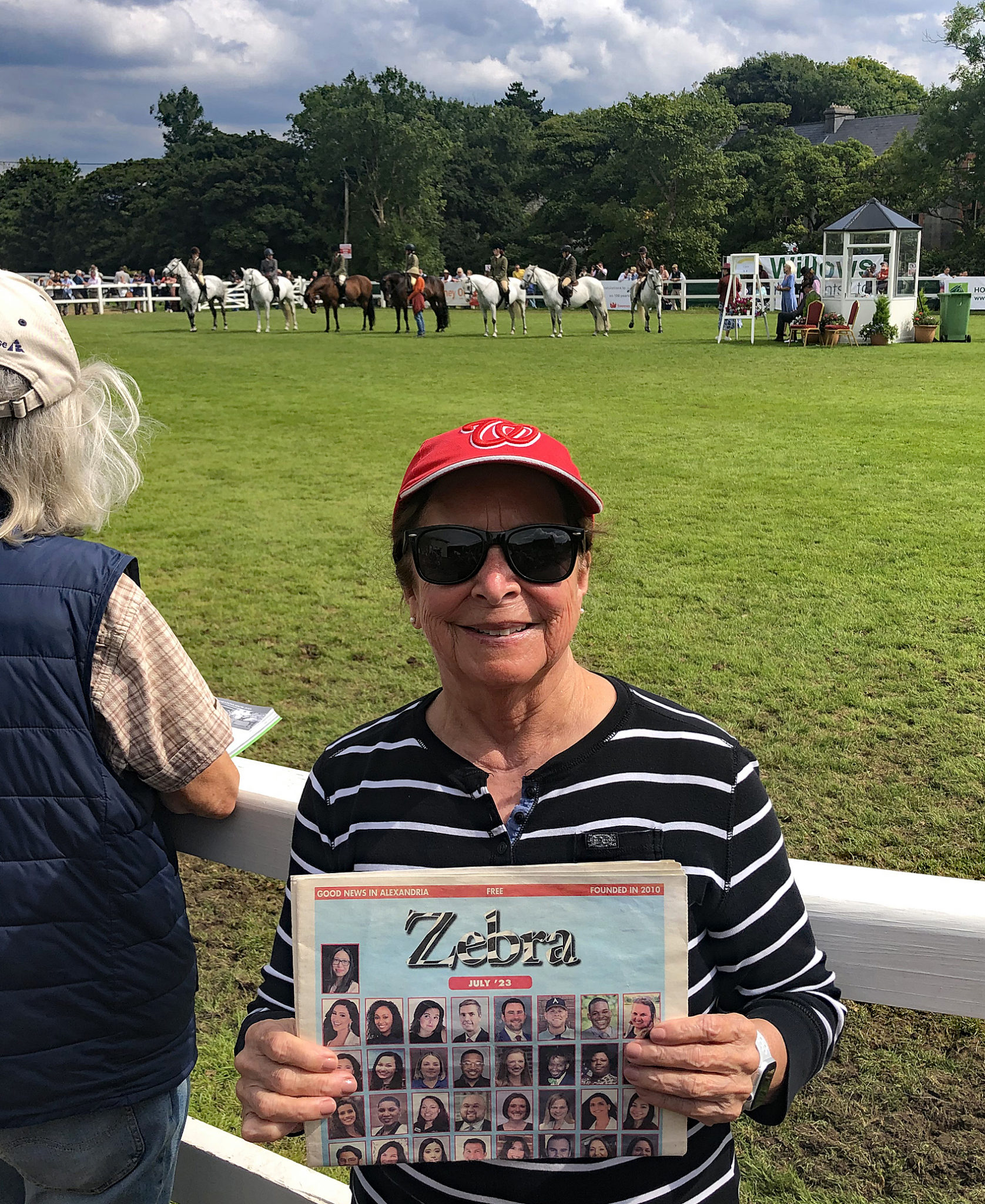 "Hi Mary,
A few more photos from Ireland.
Will be in Netherlands and Portugal in October.
While touring Ireland, Alexandrian Elsie Mosqueda took Zebra to the
Connemara Pony Show. Unfortunately, we didn't win.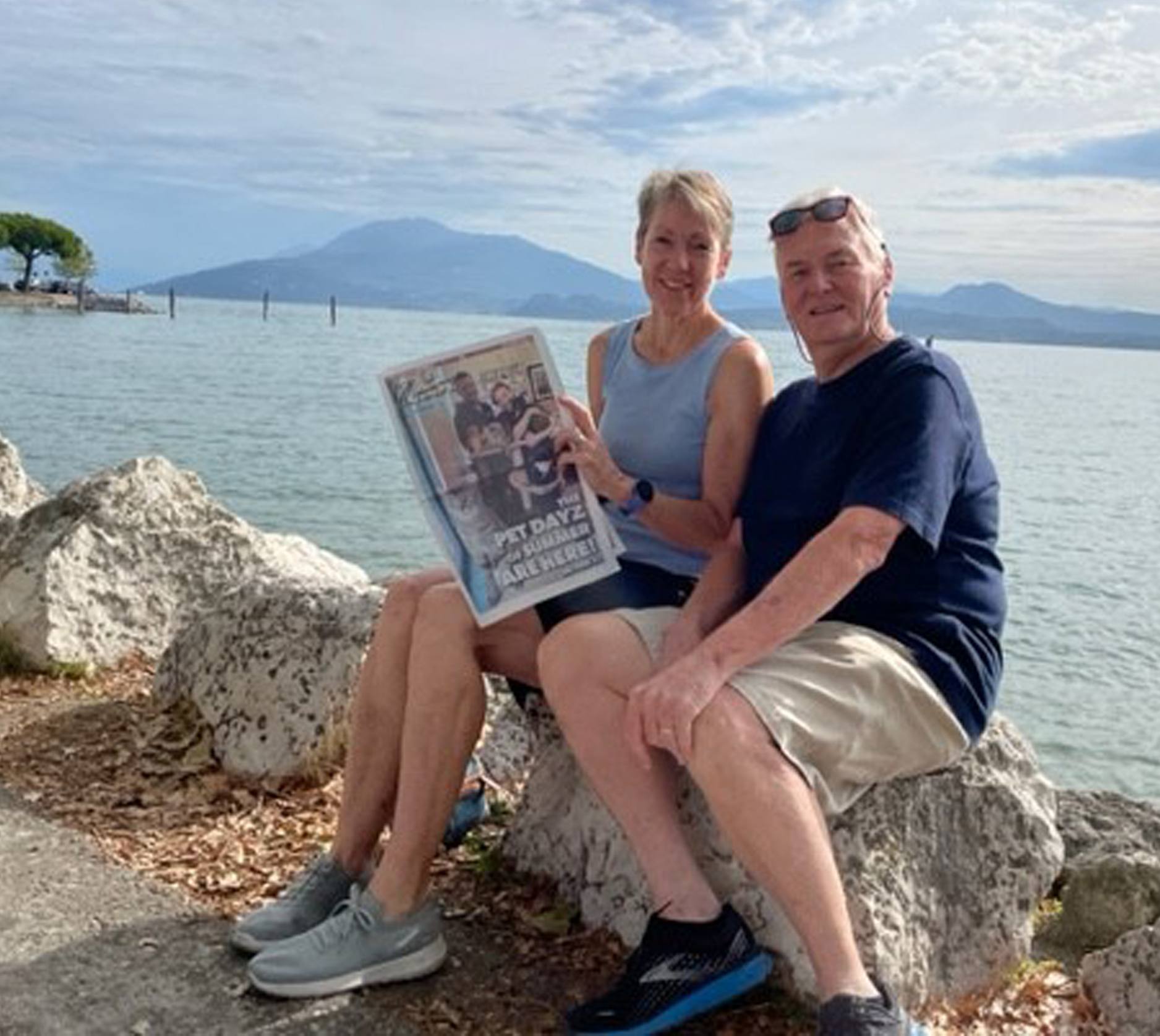 Along with their three daughters, Old Town residents Steve and Carolyn Bannister traveled in Northern Italy in August. They spent some time at beautiful Lake Garda. Here, they take a break beside the Lake in the town of Sirmione.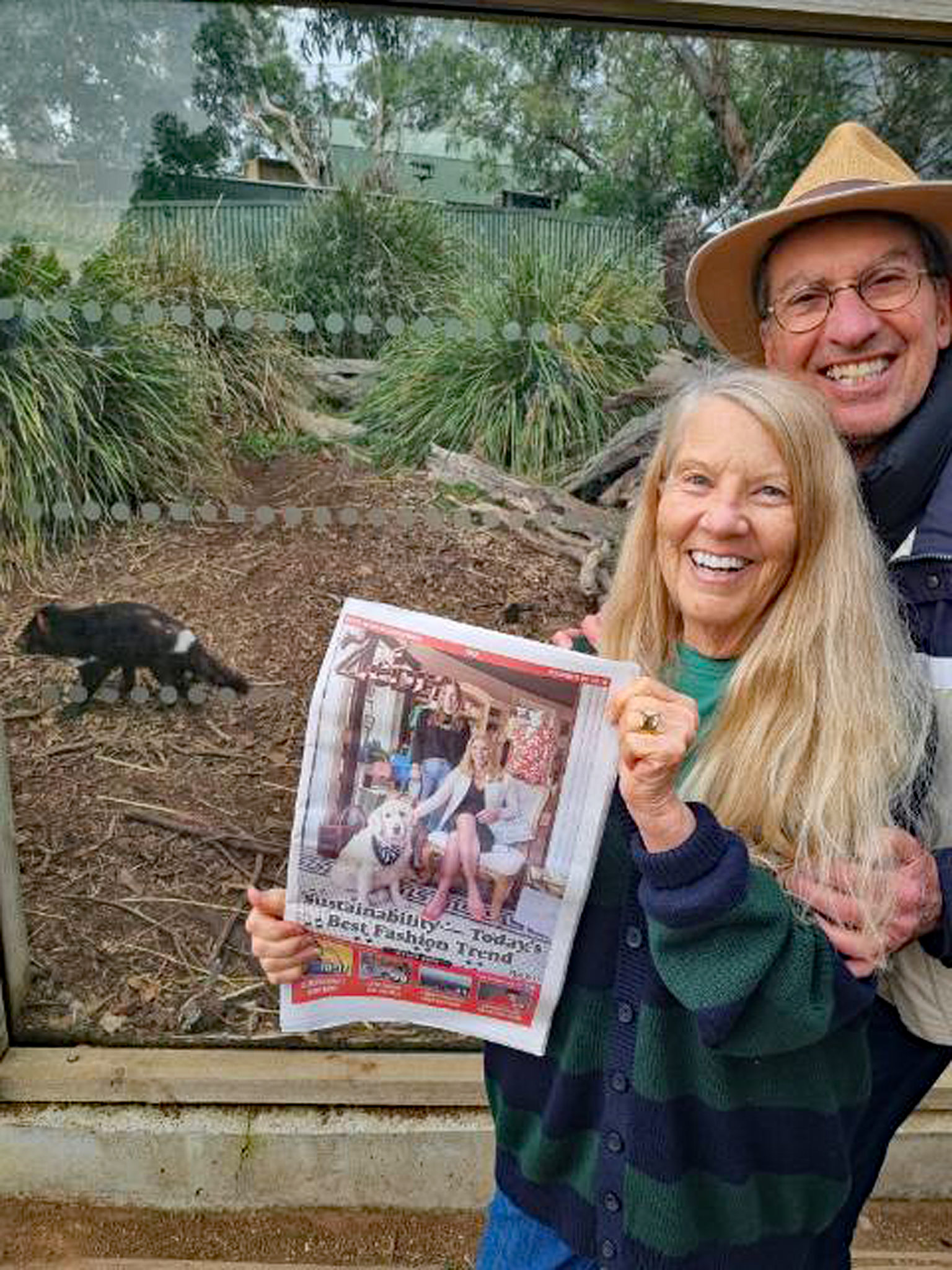 "My wife and I visited Tasmania while visiting our daughter in Melbourne Australia. We went to the Bonorong Wildlife Sanctuary, just outside of Hobart, Tasmania, and saw numerous native animals including the Kangaroo
and the Tasmania Devil. We live in Old Town Alexandria."
Arthur and Sylvia Petrini