Community News
White Camargue Horses Picture Wins Top Prize for Alexandria Resident in Washington Post Travel Photo Contest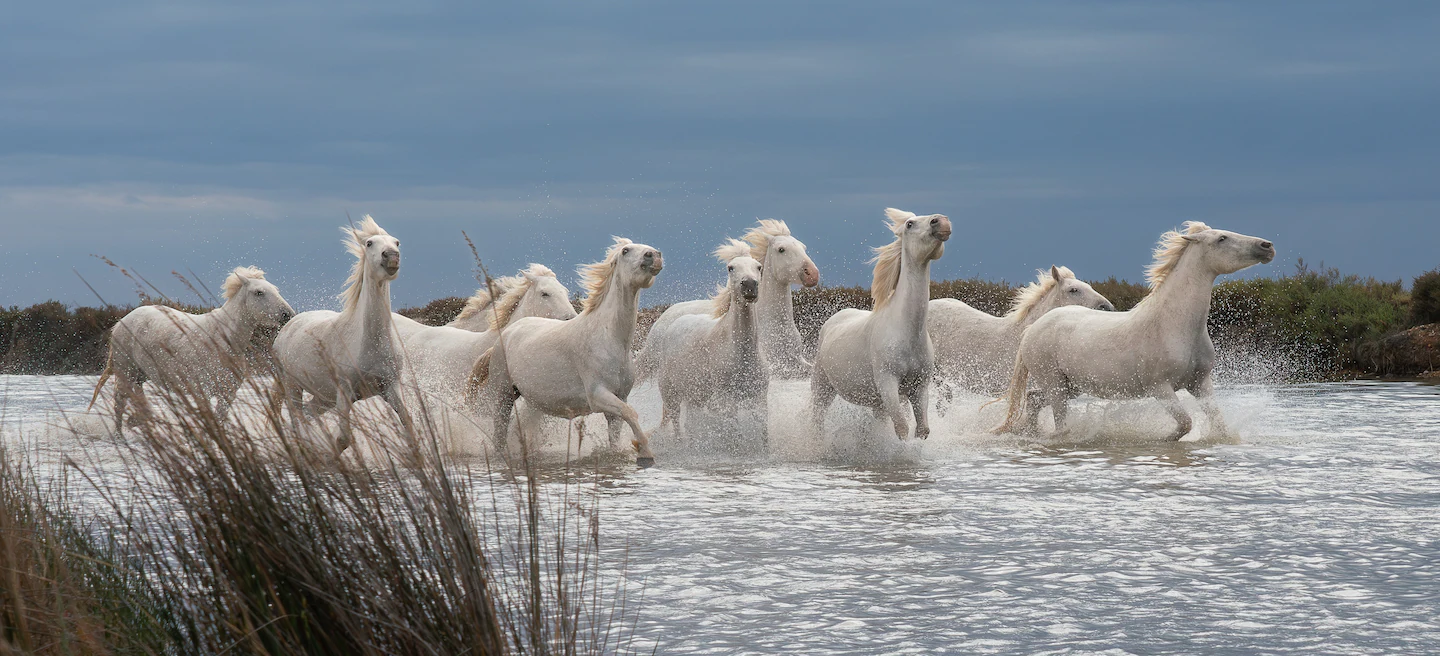 ALEXANDRIA, VA – Karen Davis of Alexandria, Virginia took home the top prize this year in the 2023 Annual Travel Photo Contest held by The Washington Post for her remarkable photo of white Camargue horses running on a beach in Southern France.
The winners and honorable mentions were announced this morning, and the photographers each captioned their photos. About her winning photo, David told the Post, "Camargue horses are an ancient breed, native to the marshy wetlands of southern France. Napoleon rode a Camargue horse in his war campaigns. Today, most of the horses are semi-feral, cared for by French cowboys, called Guardians.
I went to southern France in May to photograph these horses in their native element. The morning we were to photograph dawned cool and threatened of rain. It was a 30-minute drive down bumpy country dirt roads to reach the coast. We donned hip wader boots and slathered on mosquito repellent, then slogged through slippery, muddy marshes and knee-high water to reach the tide pool and the horses, with their Guardians.
The Guardians ran the horses through the water at us. (They seemed to enjoy a frolic in the water.) The rain held off, and morning sunlight peeked through the gorgeous blue, cloudy sky, creating a lovely contrast to the white horses. The squawks of flying flamingos added to the excitement of being in such a wild and primitive place."