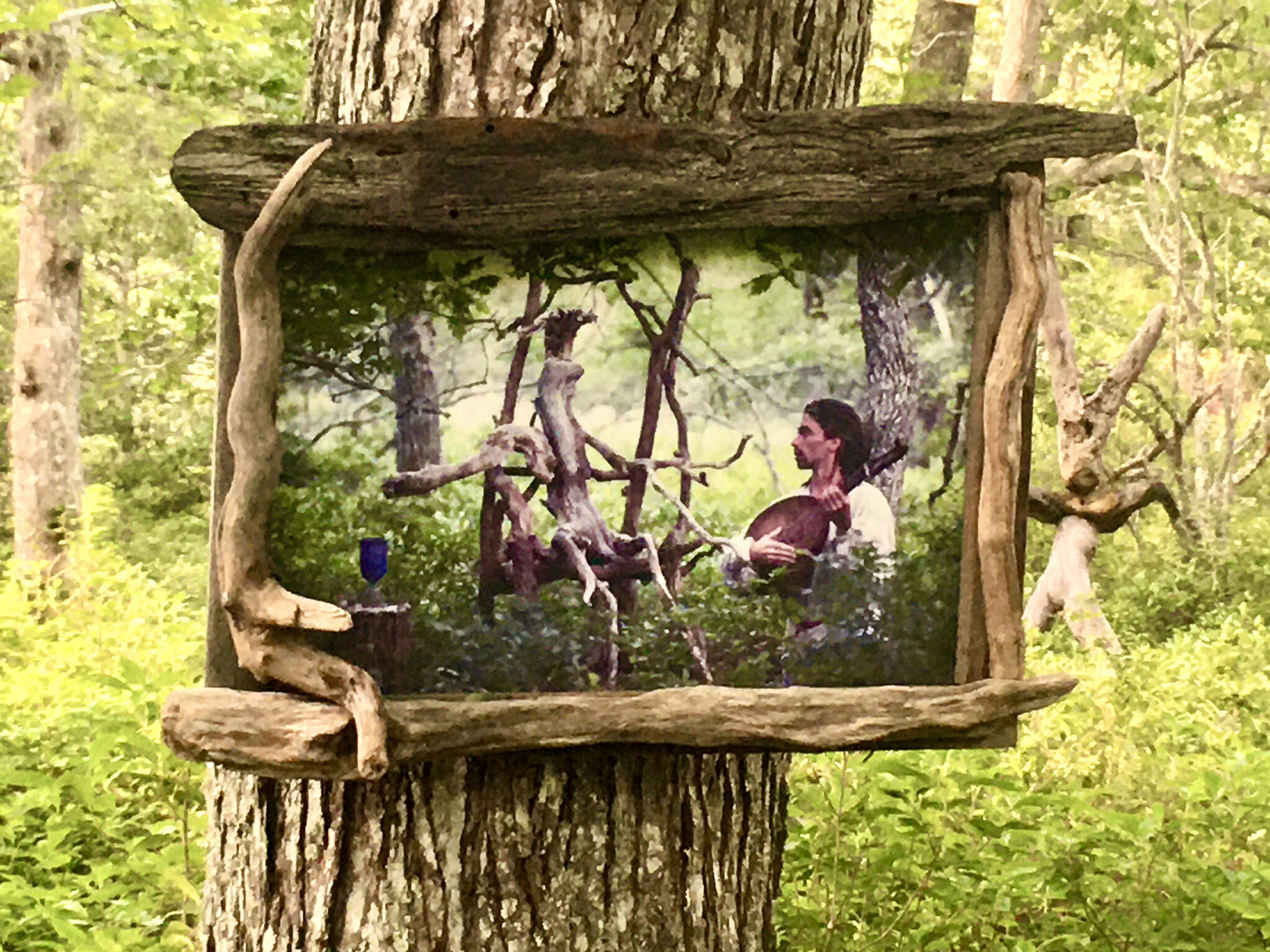 Alexandria, VA – * This October, the Art League Gallery at the Torpedo Factory presents an Open Exhibit juried by Robert Tillman, October 11- November 5. Approximately 100 works of art created in the last five years in all media, sizes, and themes will be exhibited. Mr. Tillman is a faculty member at the Maryland Institute College of Art, where he teaches printmaking. The October Solo Exhibit at the Art League features Ray Goodrow.
* Never a dull moment at Del Ray Artisans! The October exhibit, "Curses! Foiled Again! The Art of Swords and Sorcery," is from Friday, October 6 to Saturday, October 26. The exhibit, curated by Del Ray Artisans Director of Programs Dr. Erica Hughes, takes imagination and creativity to a new level. The opening night reception is Friday, October 6, from 7 to 9 pm. Costumes are encouraged and all are welcome to join the merry-making and magic.
The gallery will also be open Thursday, October 5, until 9 pm during the rescheduled First Thursday Del Ray event. Come for a sneak preview of the new October exhibit and score some great art before Saturday's crowds.
Saturday, October 7, 10 am – 12 pm, an Art on the Avenue special event —  "The Challenge Royale: Outdoor Costume Party and Duel." Come in costume armed with a styrofoam pool noodle or inflatable sword! Meet at the registration table in front of the gallery to register and have your "sword" inspected. If challenged, you may yield or accept the challenge and duel. This is a kid-friendly event for youngsters six and up.
Nina Tisara will be participating in Art on the Avenue demonstrating mosaic-making at the Del Ray Artisans booth in front of the gallery from 11am-2pm Saturday, October 7. Nina will also be signing her new children"s book "Little Pine's Halloween" with copies available for sale during Art on the Avenue as well as at Hooray for Books, Made in ALX, Yellow Dot Shop, and Amazon.
October at Del Ray Artisans is chock full of exhibit-related events and art programs: What's in the Box?, Magical Creatures Workshop, Fencing Demonstrations and Mini-lessons, and Here There Be Dragons! (A Two-day beadwork workshop), Witches Brew: The Art of Healing Herbs, and Soapy Sorcery. Go to delrayartisans.org for more information or phone 703-838-4827.
DRA gallery hours are Thursday 12-6 pm (open until 9 pm 10/5), Friday 12-9 pm, Saturday 12-6 pm, and Sunday 12-6 pm except on the last Sunday of the month when closed for exhibit installation.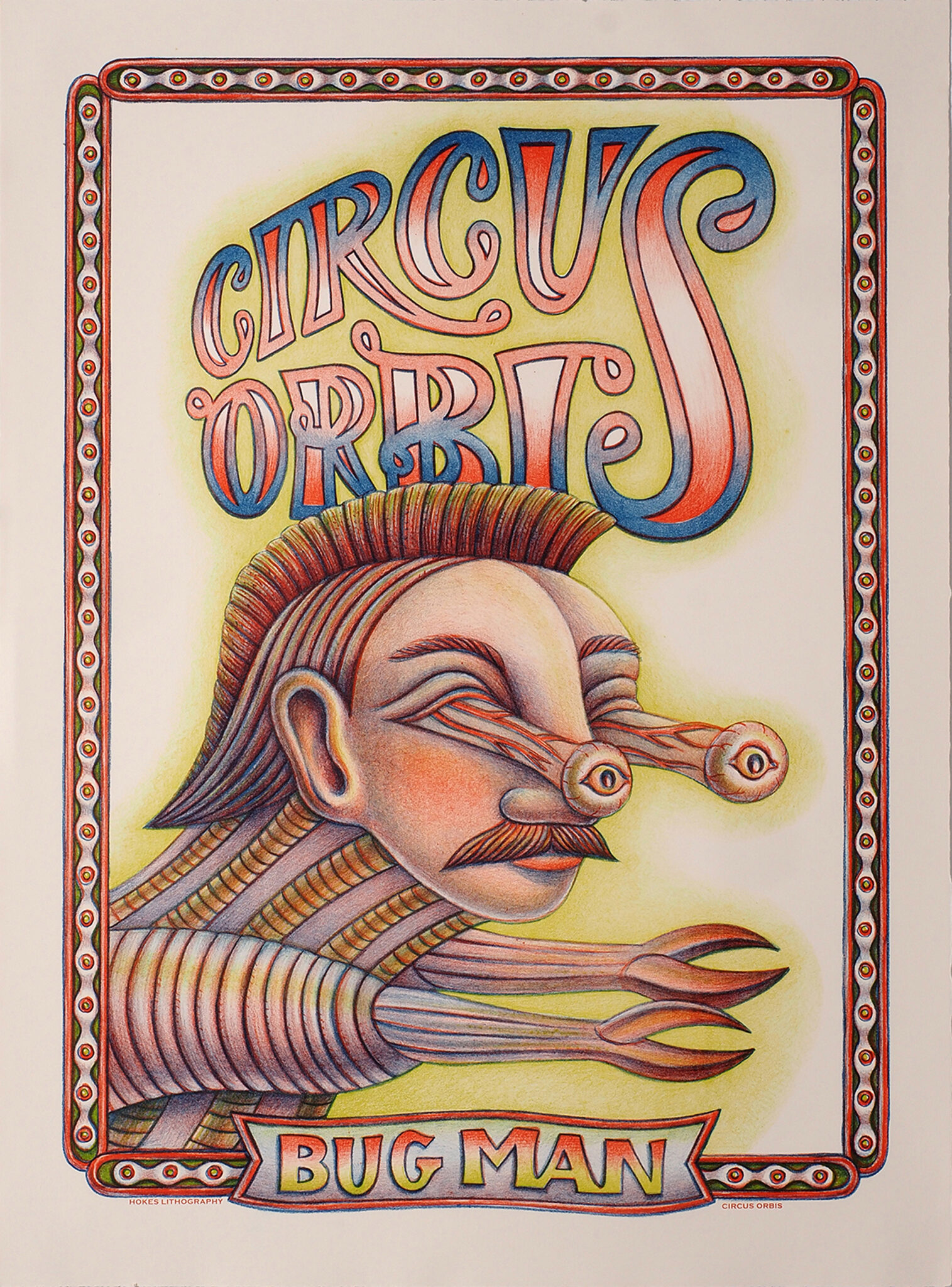 Galactic Panther goes circus with their new exhibit, Circus Orbis. (Photo Galactic Panther.)*  Galactic Panther will host an opening reception for "CIRCUS ORBIS – SEE TO BELIEVE" on Friday, October 6, from 6:00 pm to 10:00 pm. This exhibit will be paired with a sideshow featuring music by alt-accordionist Squeazy E, as well as the founder of the Society of Fat Mermaids, Mermaid Che' Monique, who was featured on Netflix's Merpeople, and Fire Dancer Georgios Andreas, known for his mastery of the dragon staff. This art opening is free, open to the public, and will offer circus-themed catering. Donations are gratefully accepted, and all artwork will be for sale. As always, Galactic Panther is the happening place to be. (Specifically, 1303 King Street in Old Town.)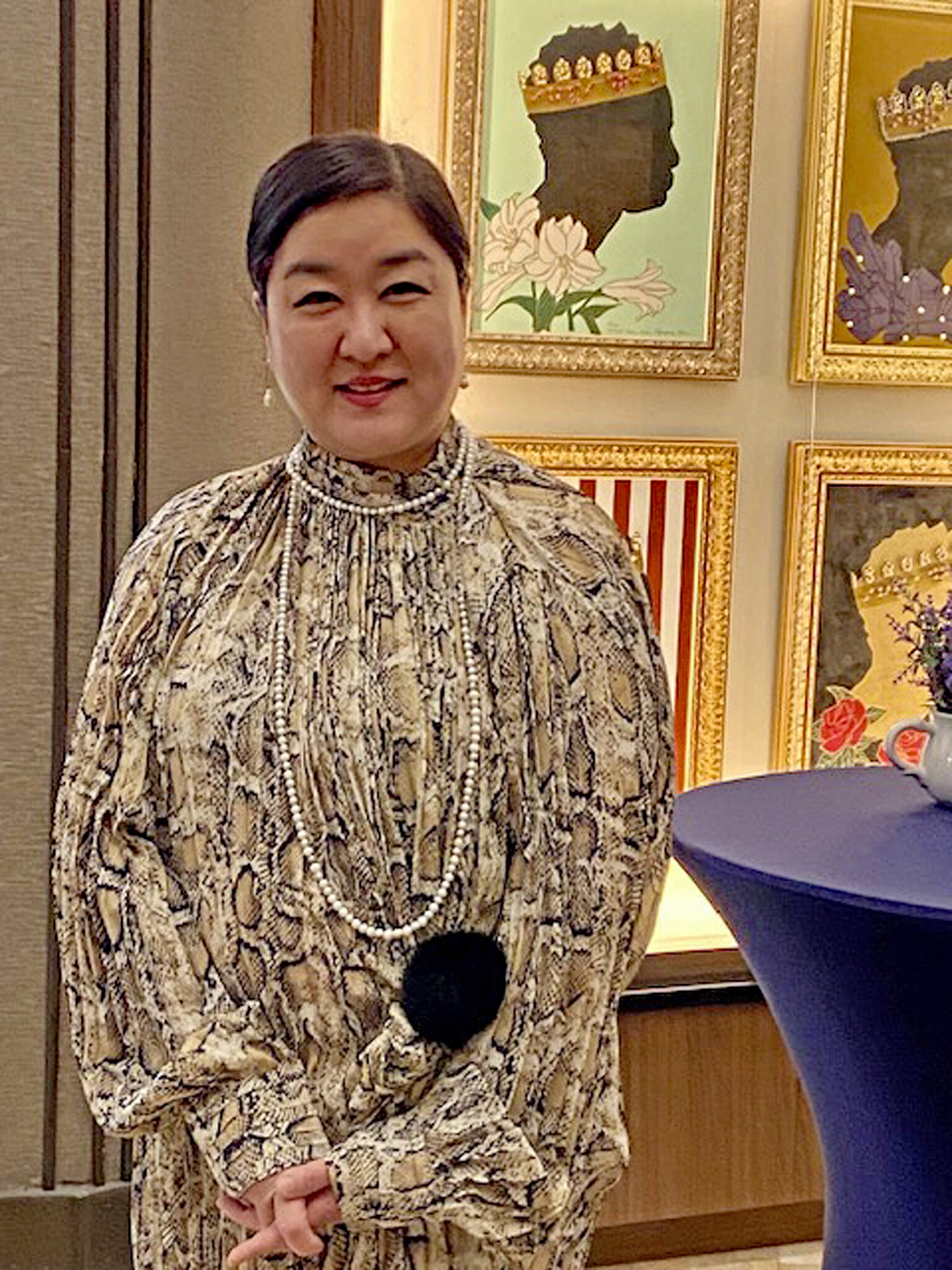 *  At the Mark Center Hilton, 5000 Seminary Road, Alexandria: "West End Alexandria," a collaborative exhibit with the Alexandria Office of the Arts celebrating the diversity and history of the city's largest neighborhood. With over 82 languages spoken in the West End, the expansive, varied cultural identities weave an intricate, eclectic tapestry of place, a unique intersection between the neighborhood's Civil War past and its worldly, modern, inclusive present and future. Exhibiting artists are Richard Aslanian, Sardar Aziz, Chyrette Copeland, Walter, Gordon, Barbara Januskiewicz, Hyun Jung Kim, Rashad Ali Muhammad, and Lucas Rougeux.
The gallery at the Mount Vernon Unitarian Church, 1909 Windmill Lane, Alexandria will be featuring the art of Nina Tisara and Steven Halperson. The Spirit Within is on exhibit from October 3rd through November 13. There will be an artist's reception Sunday, November 12th, 2:30 pm to 5:00 pm.
Art all day and all night at Nepenthe Gallery. Open Tuesday through Saturday, 11 am to 6 pm and by appointment. They will also host  a special ART + WINE + CHEESE two-location salon event on October 19th at 7918 Fort Hunt Road in Hollin Hall and at 108 North St. Ashaph Street in Old Town from 6pm to 7:30 pm. Other late night Thursdays feature artist Dorothy Gillespie on October 5th, Don Rubin on October 12th, and a very special evening on October 26th when the gallery celebrates Austrialian Shepherds and the Animal Rescue of the Mid-Atlantic. Come find out how to order a custom pet portrait of your four-legged bestie(s).
* The October exhibit themes at Potomac Fiber Arts, Studio 29 of the Torpedo Factory, are Patterns and Repetitions through October 15 and Energy, opening October 17. The premier fiber arts gallery of the DMV explores all manner of textile mediums. From walls to windows, covers for warmth and style, necks and ears adorned by unique jewelry designs, toppers for heads, and cute felt critters evoking a smile. There's something for everyone to need and to want.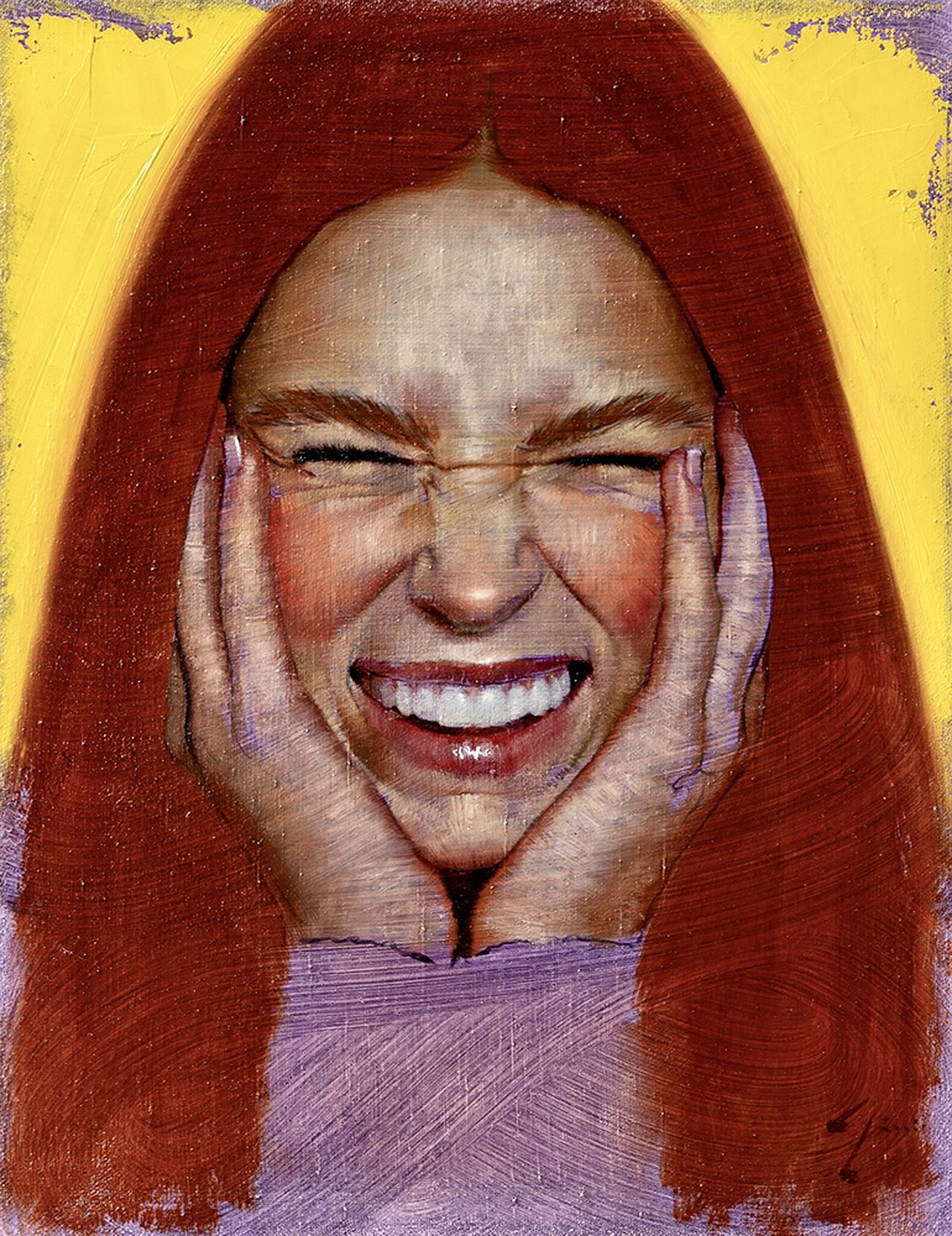 * Principle Gallery 208 King Street, Old Town: the brilliant J Louis solo exhibition "Portraits of Elegance" continues, followed by the elegant, subtle interiors and quiet exterior landscapes of Carlos Morago's paintings opening Friday, October 13. There will be a reception from 6 – 8:30 pm on the 13th.
* Printmakers, Inc. at Studio 14 of the Torpedo Factory is proud to feature "Themes," a one-person show by D.C. artist Edward McCluney on exhibit from November 1 – November 30. A veteran 30-year printmaker and educator, Mr. McCluney's work has been shown at Georgetown University's archival collection, the Museum of Fine Arts in Boston, the National Center for African American Artists, and Washington Printmakers. His keenly drafted, lyrical art has been used in newspapers, magazines, textbooks, brochures, and videos. He currently teaches at the Art League School in Alexandria. A reception will be on Saturday, October 14, from 1 – 4 pm. For more information, call 703-683-1342.
* Torpedo Factory Studio #328: "The Gallery of Sermin Ciddi" is a visual ode to the celebration of the seasons and the city Sermin loves. Her latest painting and print series celebrates a renewed Hope following the worldwide pandemic. All the paintings from the new series were sold at a reception on September 16, but prints are available in various sizes.
Born in Turkey, Sermin Ciddi is a newly naturalized U.S. citizen. She is renowned for her skillful modern miniature painting called Minyatur, a specialized style of artistry with a long history in the Ottoman and Turkish cultures. Ms.Ciddi was recently juried into the Art Center for another three years. Come meet Sermin in her diverting studio space someday soon!
ICYMI: School of Rock Alexandria Students Jam With Members of Congress at DC's Pearl Street Warehouse