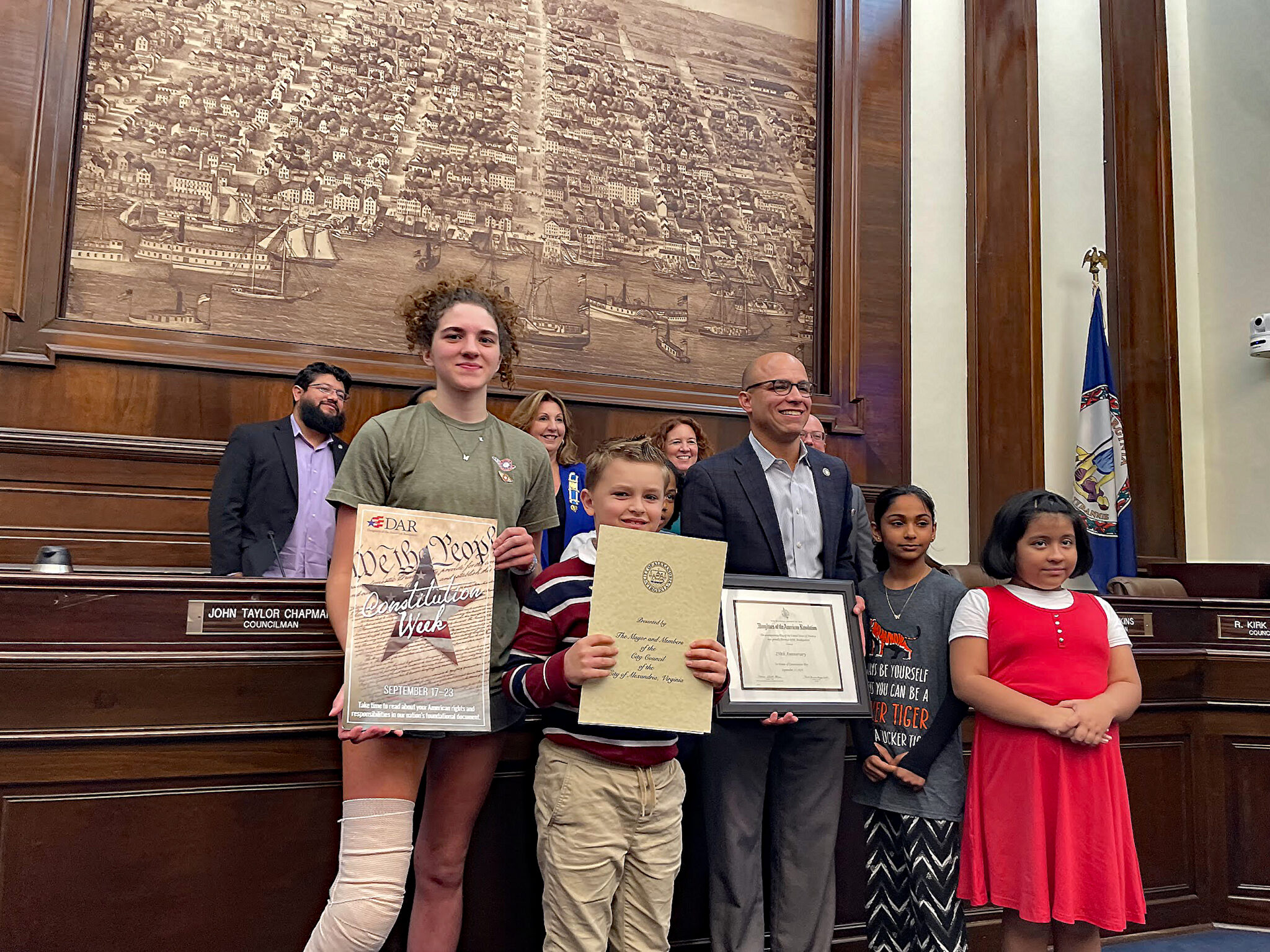 Alexandria, VA – Freedom rang in Alexandria as Constitution Week kicked off in the City Council chambers. Choir groups from Samuel Tucker Elementary, Lyles-Crouch Traditional Academy, Mount Vernon Community School, and Alexandria City High School sang classic American tunes to the bobbing heads of council members and city officials who were out in full force to celebrate the day.
Mayor Justin Wilson, Vice Mayor Amy Jackson, and several councilmembers listened and sang along as You're a Grand Old Flag, Singing Freedom's Song, the Star-Spangled Banner, and God Bless America echoed off the chamber walls, a tribute to the nation that was one part touching and two parts adorable.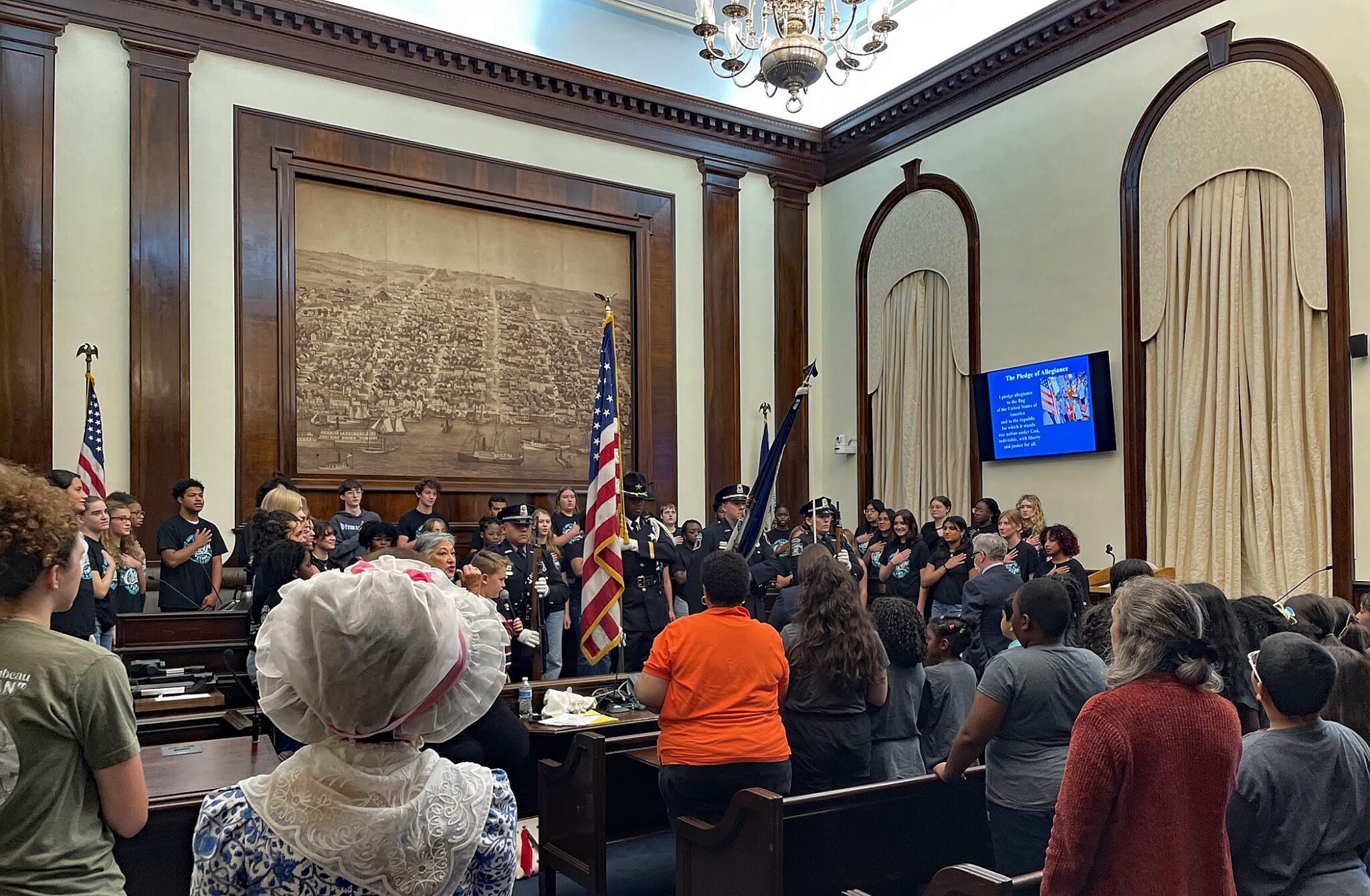 The Daughters of the American Revolution, the Sons of the American Revolution, and the Children of the American Revolution organized and planned this event, a fun and interactive educational experience for the children in attendance. Linda Ferrara, Chair of the Virginia District V Constitution Committee, emceed the ceremony and gave a brief history lesson to the bright-eyed audience members from the four schools.
The ceremonies included audience quizzes and demonstrations by those dressed in period attire (fifers and milliners), giving Constitution Week more heft than a mundane council meeting. (It's hard not to pay attention when a fife is tooting). The activities served the larger purpose of showing the Constitution is vital for the community it created and guards.
That community was present on this day. Alexandria officials from the city government, the police department, the schools, and various DAR officials and chapters joined to make a memorable experience for the student groups.
Although 25 new citizens were naturalized on September 12, Citizenship Day (also known as Constitution Day) is actually on September 17, the anniversary of the signing of the U.S. Constitution. It is a time for new and old Americans to reflect on the importance of civic engagement and the Constitution itself, which turned 236 years old – not bad for a living and breathing document.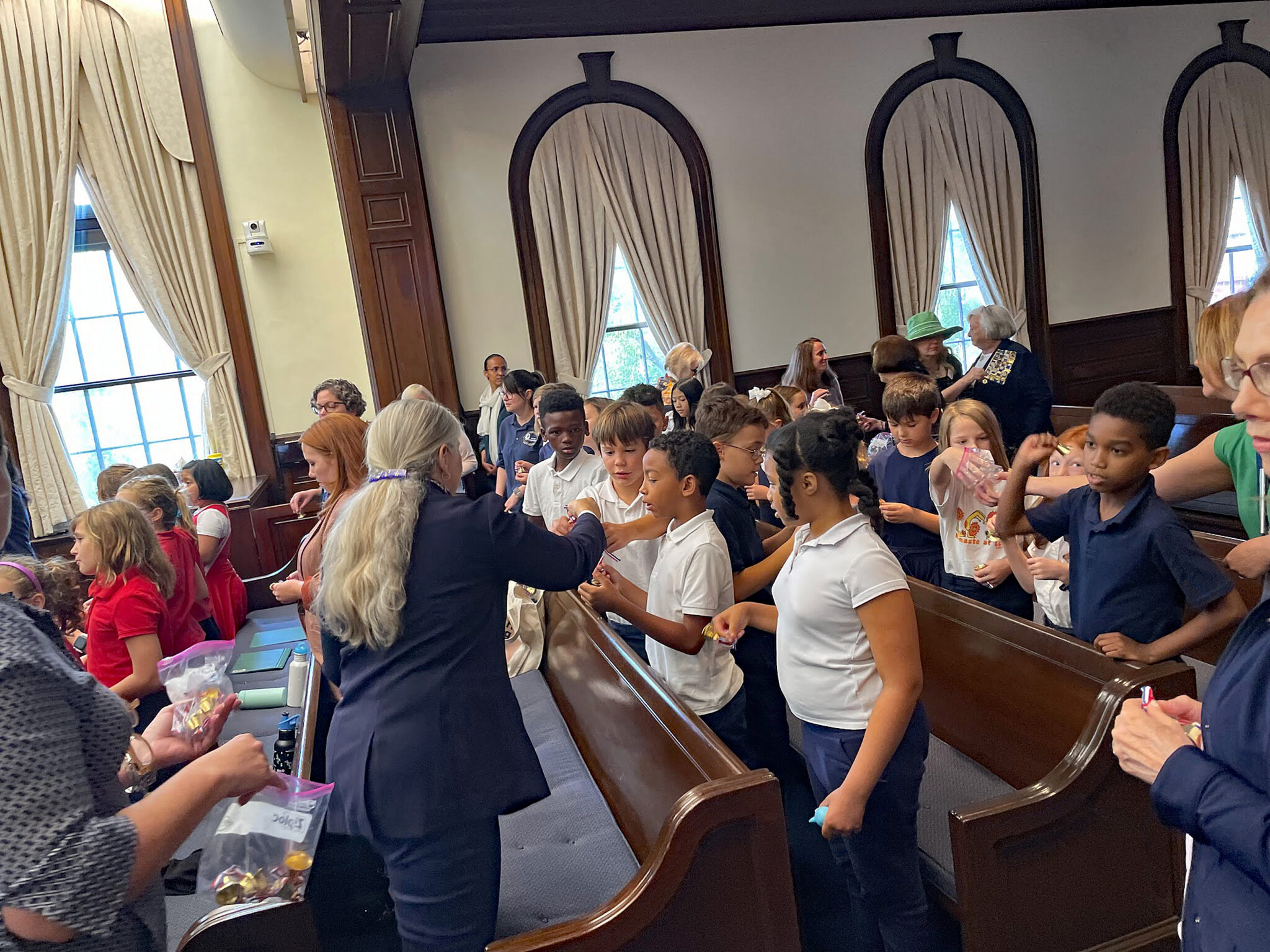 Melanie Kay-Wyatt, superintendent of the Alexandria public school system, said that the day's events showed the city's continued support for education, especially regarding learning about our Constitution and our nation's history. As Mayor Wilson signed the proclamation declaring it Constitution Week, dozens of tiny hands rang dozens of tiny bells to signify that liberty lives on.
ICYMI: Celebrate Hispanic Hertiage Month in Alexandria Through Oct. 15