Book Club
Zebra Book Club Holds Monthly Dinner and Discussion at Delia's
Lessons in Chemistry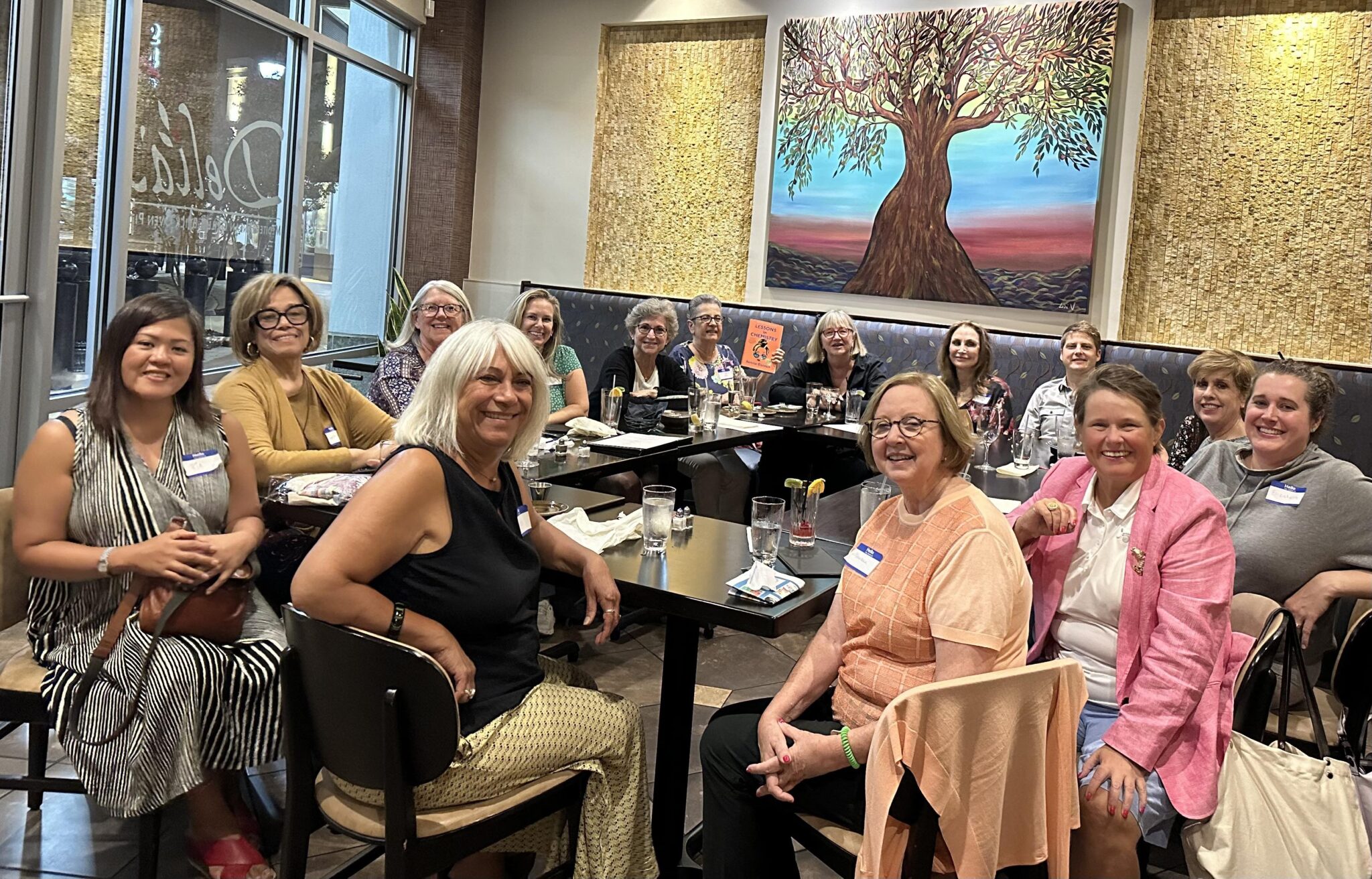 Alexandria, VA – Shout out to Delia's Mediterranean Grill & Brick Oven Pizza at 209 Hoffman Place across from the AMC Hoffman Theatre in the Carlyle neighborhood for hosting the Zebra Book Club Monday, September 18, with a special menu and signature drink centered around the book, "Lessons in Chemistry." Great food and service was impeccable!!!
Upcoming group events include:
"Meet a Local Author" on Monday, October 16, at 7 p.m. John Kropf will give a presentation and reading from his second non-fiction book, Color Capital of the World.  Books will be available for purchase and book signing. Meeting site TBD.
"Book Dinner and Discussion" on Monday, November 13, at 7 p.m. The group will discuss Trust, by Hernan Diaz, winner of the Pulitzer Prize for Fiction, meeting site TBD.
These selections are based on voting in June by ZBC members.
If you'd like to join the Zebra Book Club, find us on Facebook—just search Zebra Book Club, and click join, or send an email to [email protected] with Zebra Book Club in the subject line.
ICYMI: Music Festival in Alexandria Sept. 23 Benefits Nonprofit That Develops Kids' Love of Nature