Community News
Alexandria Archaeology Commission Names Winners of Brenman Archaeology Award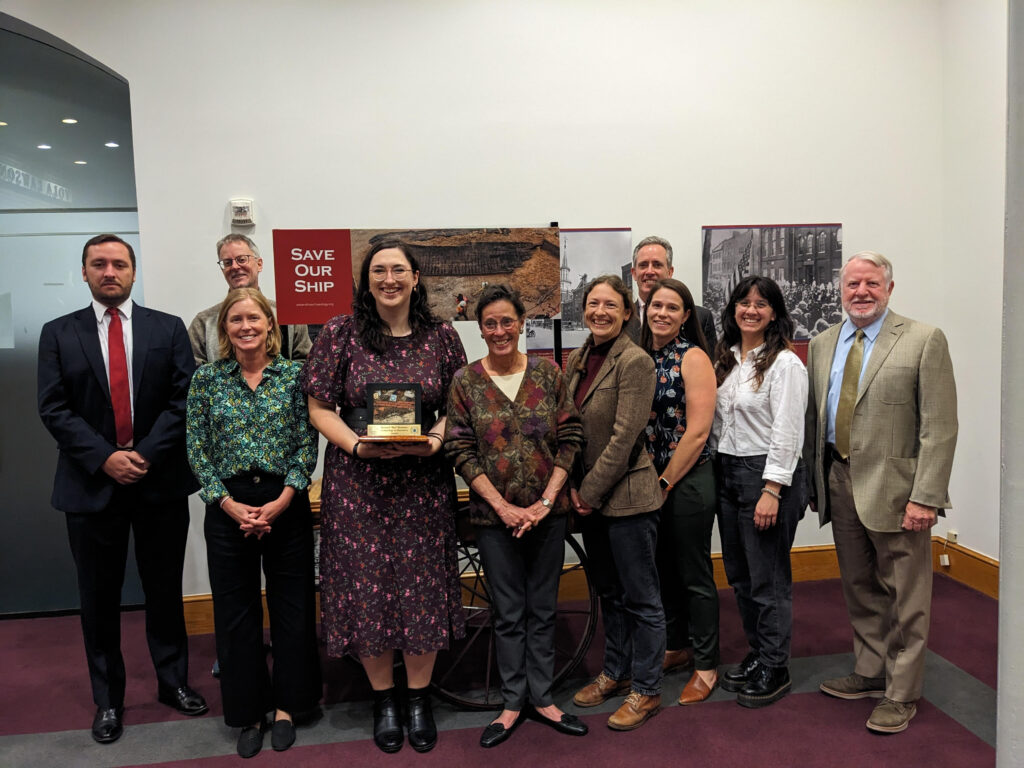 ALEXANDRIA, VA-The Alexandria Archaeological Commission (AAC) has named the winners of the annual Bernard "Ben" Brenman Archaeology in Alexandria Award. Named to honor the late Commission chair who served for over two decades, the awards were presented by Mayor Wilson on Tuesday, Oct. 10 at the Alexandria City Council meeting. Councilmember Sarah Bagley read the proclamation.
The 2023 honorees are Christina Eure, Tara Jennings, Cathryn Kinde, Hannah Lemon, Julianne White, Margaret "Maggie" Winter, and Melissa Thiringer.
The most recent cohort of Alexandria Archaeology Summer Camp Counselors were also recognized for their professionalism, patience, and commitment to educating and training the next generation of Alexandria archaeologists. teaching careful research, excavation, and cataloguing methods.
The award recognizes businesses, individuaks and groups, families that have demonstrated through their efforts in archaeological investigation, research, site protection, education, and much more.
Brenman devoted himself to finding, preserving, and sharing Alexandria's rich and diverse heritage, A former Army colonel, he was a founding member of the AAC. [SEE ALSO: Special Olympians Swim 15.3 Miles from DC to Alexandria]