School News
Alexandria's Brooks Elementary Unveils Innovative Book Machine, Encouraging Love of Reading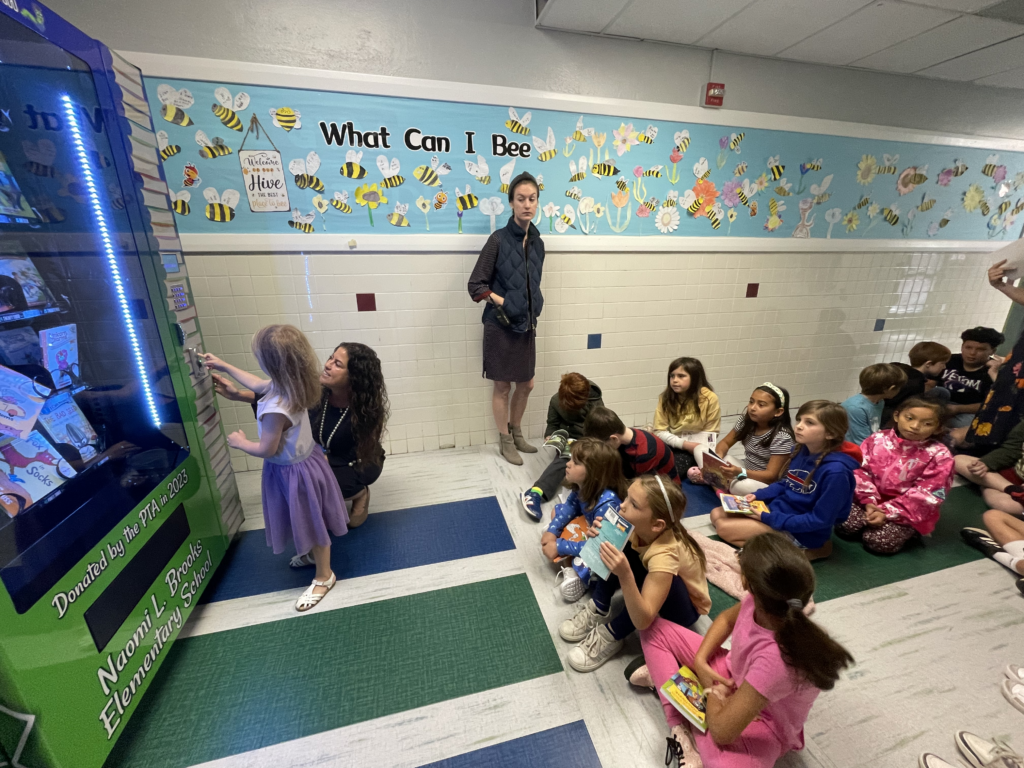 ALEXANDRIA, VA-On Thursday, Oct. 12, there were smiles all around at Naomi L. Brooks Elementary School Students from grades K-5 have a new vending machine. But this machine is not stocked with snacks and treats. It holds books.
Principal Suzanne Hess debuted the vending machine surrounded by some of her staff with a ribbon-cutting event.
"This is a remarkable addition to our school and a creative way to encourage our students to do well in their classes, and get rewarded for their hard work by earning a new book," Hess said.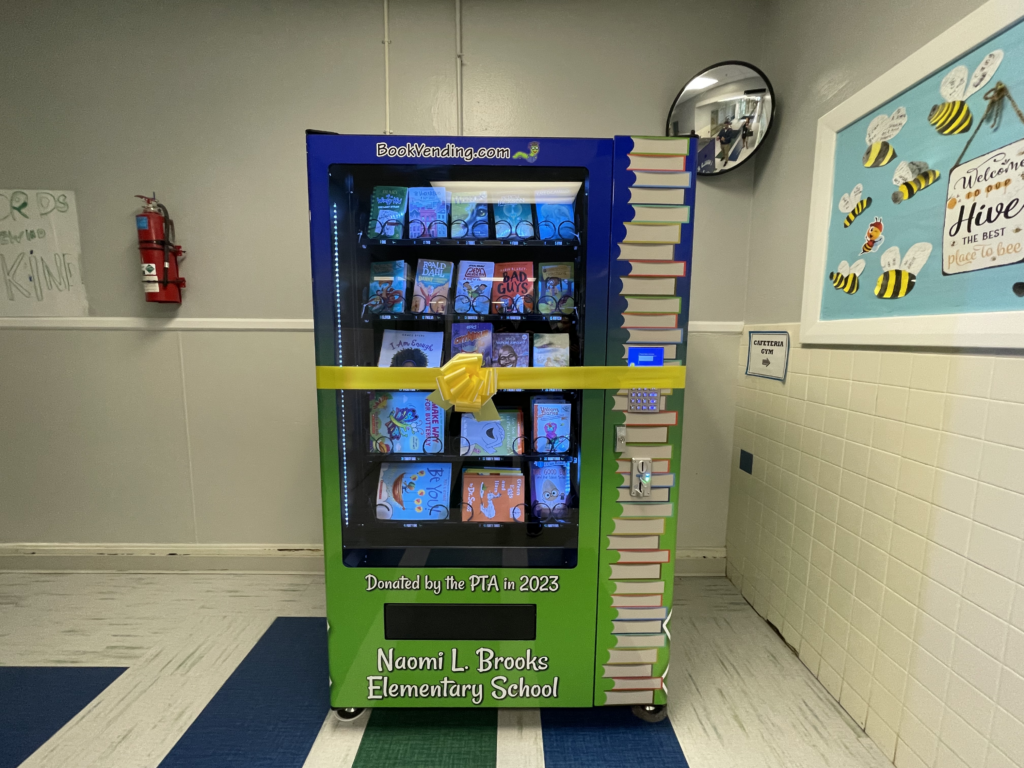 Right after the ribbon-cutting, students eagerly lined up to get a token from the principal. When inserted into the machine, the token allows students to select a book. Every child gets a token on his or her birthday, too.
The titles inside are tailored to different reading levels.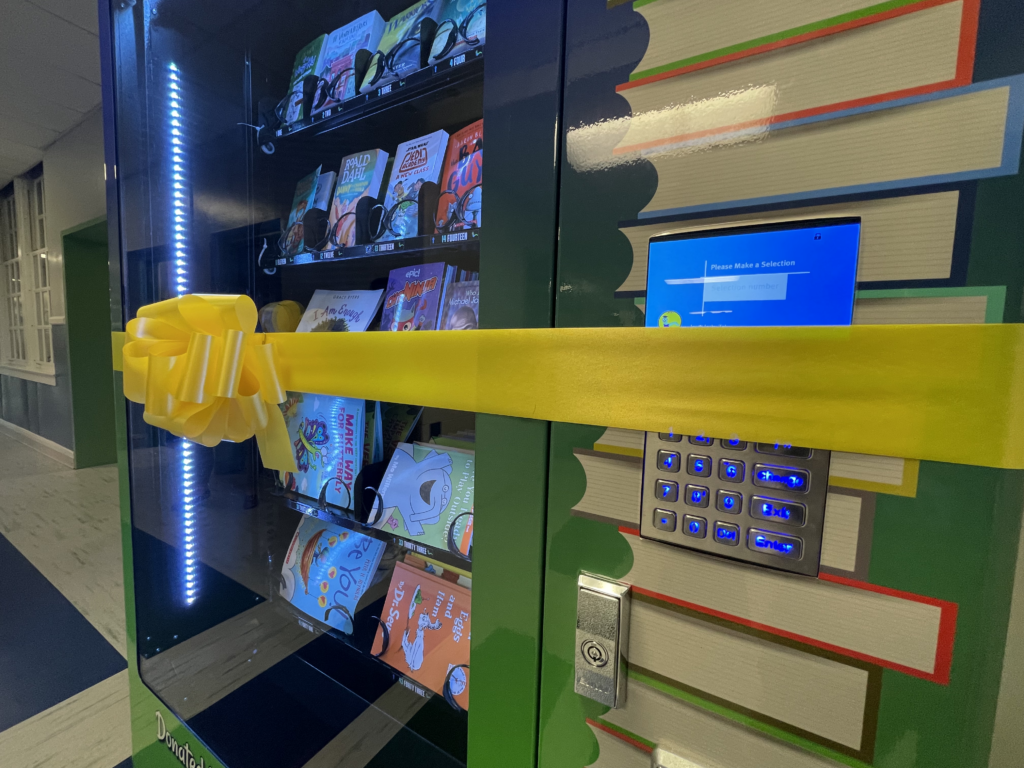 This resource is made possible through the efforts of the school's PTA President Maya Mahoney, was present at the ribbon-cutting.
Book replenishing is funded by donations of community members and partners. [SEE ALSO: GMU Offers ACHS Seniors Automatic Admission]