Arts
To Inspire Creativity, Galactic Panther Hosting Networking Event Oct. 19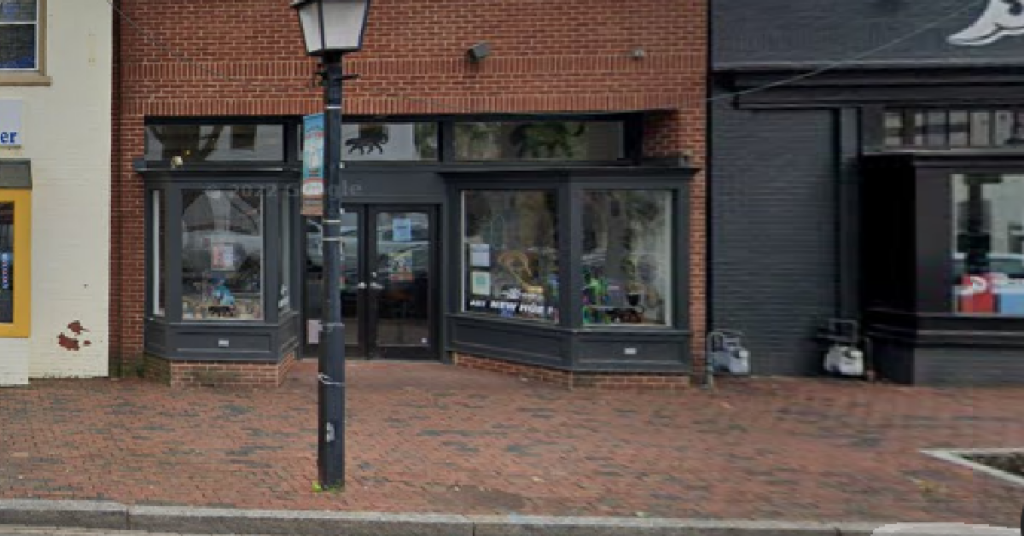 ALEXANDRIA, VA-Galactic Panther will host a series of networking events in the coming months, meant to inspire creativity and social connection. The first takes place Thursday, Oct. 19. The event will feature the work of AI artist Gavi. See his exhibit "Quantum Canvas."
"Alexandria has become one of the most vibrant cultural and artistic cities in the DMV," reads the email announcement. "At Galactic Panther, different players from the creative community meet under one roof to share ideas, gain experiences, and enjoy art."
Hear music by Jah Messenger Sound, an all-vinyl DJ, providing atmosphere with  acoustic music, soul, reggae, r&b, and more.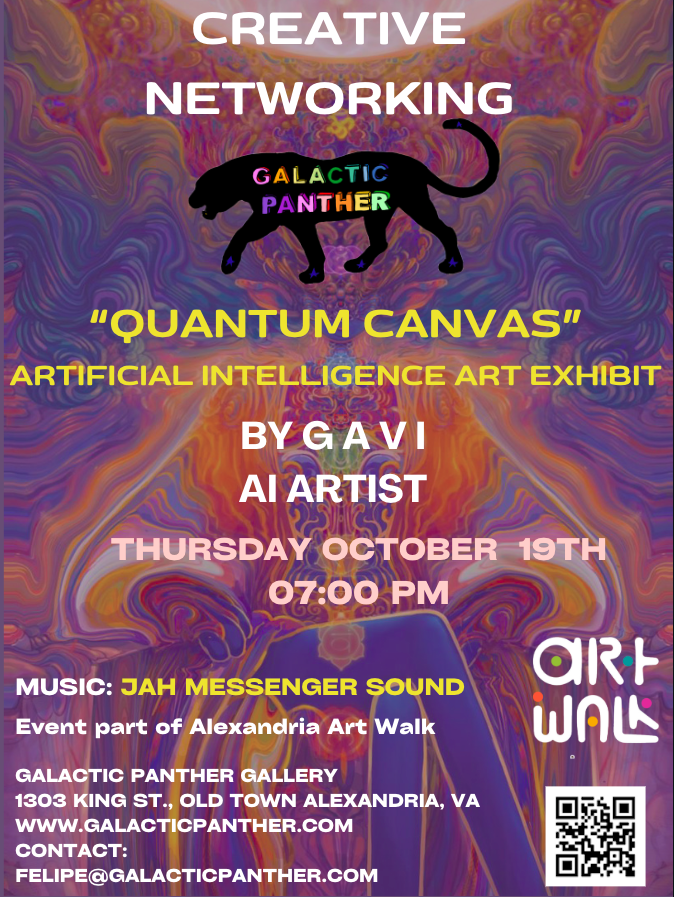 Additional upcoming events at Galactic Panther include:
-Comedy 
-Live Music -Poetry & Reggae  -Improv 2nd Saturdays -Paint & Sip 3rd Saturdays -Sound Bath & Yoga every other Sunday -Open Mic every Sunday – Sable Drive & All The Smoke Oct. 27 – earring workshop
The Zebra recently reported on an ongoing exhibit, "CIRCUS ORBIS-SEE TO BELIEVE." Read more about it HERE.
The networking event begins at 7 p.m. Galactic Panther is located at 1303 King St. Questions? Contact [email protected].
[SEE ALSO: City of Alexandria Hosting Town Hall Oct. 21]