SPORTS
Cricket Club Grows in Popularity at Alexandria City High School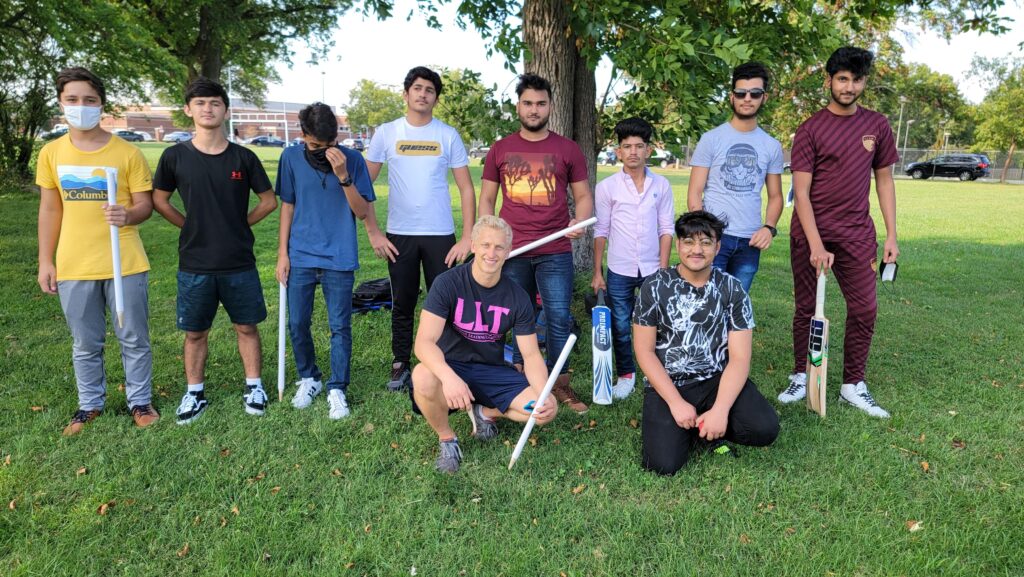 ALEXANDRIA, VA-For Bilal Achakzai, a junior at the International Academy at Alexandria City High School who moved to the United States three years ago from Kandahar, Afghanistan, there is so much about his new country that is unfamiliar, including the language (English), school (multiple teachers instead of just one), and the method of instruction (computers instead of books). On Tuesday afternoons, however, Bilal is again in a familiar place, surrounded by other students who share his love of cricket.
"Just like kids in other parts of the world grow up playing soccer, that's cricket in Afghanistan," said Achakzai, who revealed that he achieved the rare feat of scoring more than 100 runs in a single inning by a batter, known in cricket parlance as a "century," while playing on a team in Kandahar. "Playing cricket here feels comfortable because it's a game that I've grown up playing; only here, instead of playing with people from one city, I'm playing it with other students from all over the world."
Drew Chadwick, who currently teaches Algebra at the International Academy, has chaperoned the nascent cricket club since its inception several years ago. "It started with a student from Bangladesh who loved cricket, and came to me to ask if we had a cricket team," Chadwick said. 'I told him that we did not, but that I was willing to mentor a club if there was enough interest."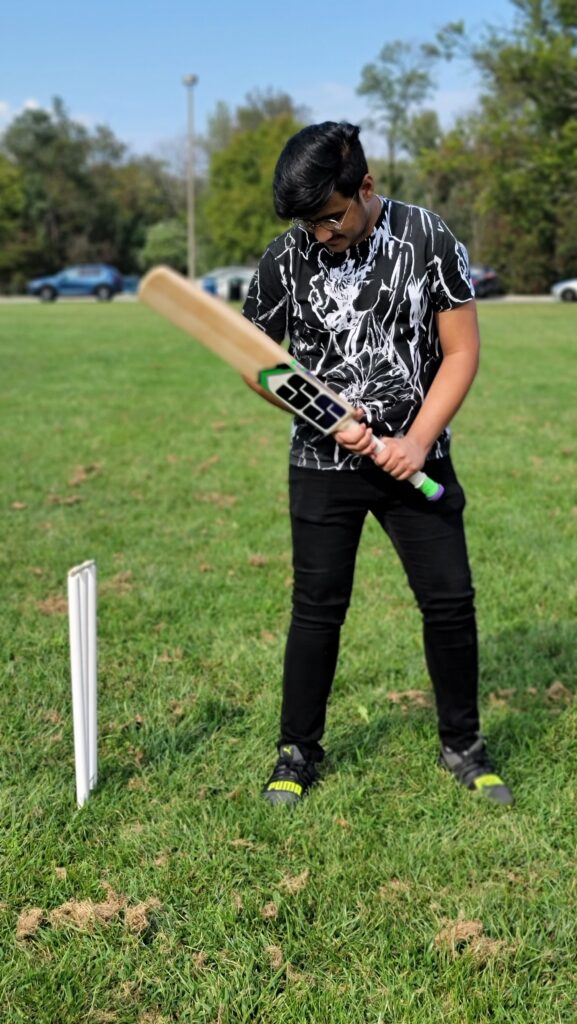 Chadwick admitted that he was initially unfamiliar with the sport which traces back to the late 16th century, and which is wildly popular around the world, including especially in India, Pakistan, Sri Lanka, Bangladesh, Australia, the Caribbean, South Africa, England, New Zealand, and Zimbabwe. "The first bat, ball, and wickets that I bought turned out to all be junior-sized equipment," Chadwick said with a laugh.
From that inauspicious start, and with the assistance of some helpful YouTube videos, the ACHS cricket club currently includes more than 35 students who meet every Tuesday at adjacent Chinquapin Park. Two regular participants are brothers Ahmad and Omer Aryobi, who arrived in Alexandria from Kabul two years ago and who now attend school at the International Academy. Like Achakzai, they explained that the cricket club has provided a dose of familiarity while introducing them to new people at the school: "Though most of the players are from Afghanistan," said Omer, who started playing cricket at age seven, "there are also players from India, Bangladesh, and Pakistan." "It feels like home," added Ahmad.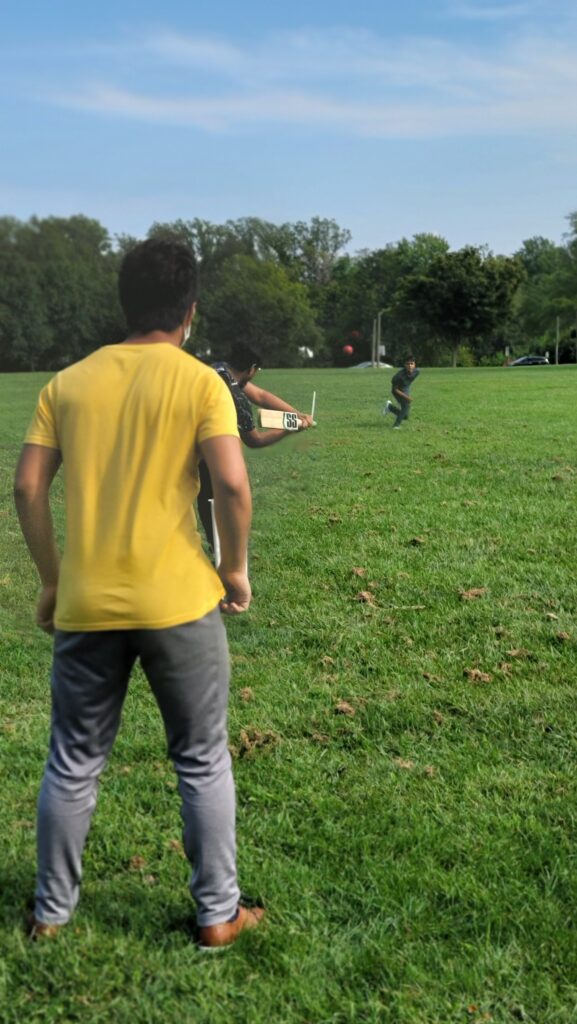 Most of the students who participate in the ACHS cricket club attend the International Academy, which addresses the unique needs of immigrant English Learners as they accomplish the challenging task of graduating college-ready, while simultaneously learning English, through the innovative use of strategic grouping, experiential learning, collaboration, and language and content integration. Chadwick said that students from the main ACHS campus have also come to some of the matches.
Chadwick beams when describing the impact of the ACHS cricket club on the students: "With everything being so strange and foreign, when you put a cricket bat in their hands, their eyes light up. Their joy is my greatest reward." [SEE ALSO: What Is Open and Closed on Election Day and Veterans Day in Alexandria?]