Community News
Foodie Newz
Trending
The Royal Cafe and Restaurant Sells to Restaurant Group After 120 Years of Family Ownership
"We gave this a lot of thought, and think Alexandria Restaurant Partners is the perfect group to take the Royal into the future"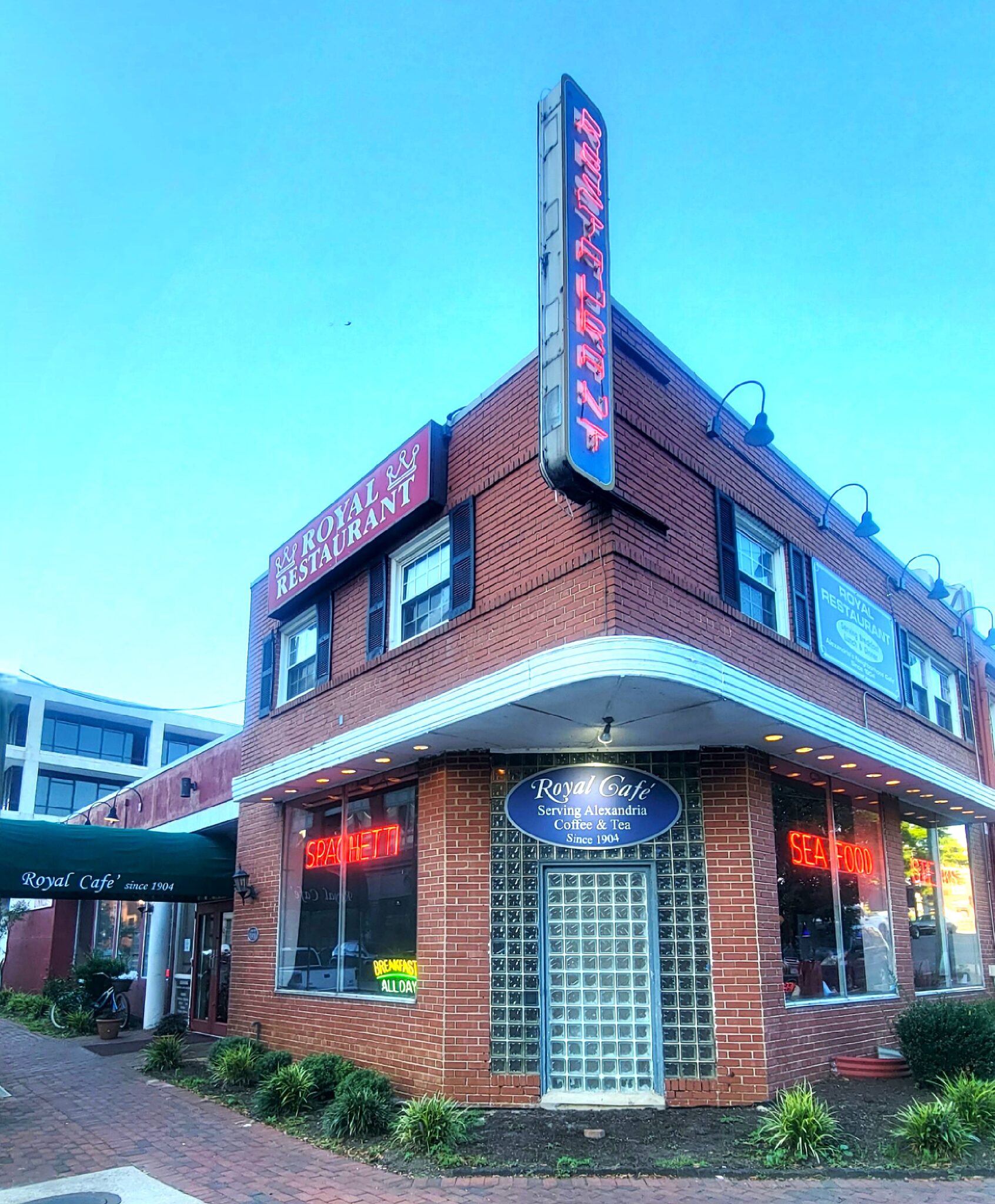 ALEXANDRIA, VA – After 120 years of family ownership, the Royal Cafe and Restaurant in North Old Town is changing hands, and it is being transferred to Alexandria Restaurant Partners, which owns, operates, and/or manages nine restaurants in Florida and Northern Virginia including Alexandria hotspots like Mia's Italian Kitchen, Ada's on the River, Barca, Joe Theismann's, Vola's Dockside Grill and The Majestic.
"We gave this a lot of thought, and think ARP is the perfect group to take the Royal into the future," said Demetry Pikrallidas, Trustee for the Royal. "We like their management style and what they have done with other projects in town, and have been assured that the Royal's legacy will be continued into the future. We are excited for the Royal going forward."
Pikrallidas has been overseeing the day-to-day operations of the restaurant (along with Charlie's brother Richard and sons Gus, Michael, and Chris) since being appointed by longtime owner and Living Legend of Alexandria, Charlie Euripides, who passed away in 2022.
A Little History
Originally founded by Gus Pikrallidas and located next to City Hall at 109 North Royal Street, the family-owned Royal Café became Alexandria's premier lunchtime eatery for the then bustling downtown shopping district during the 1940s, '50s, and '60s The building on North Royal was torn down in 1964 to make room for the city's urban renewal projects on the block.
READ MORE ABOUT CHARLIE EURIPIDES
Undaunted by the uncompensated taking of their prime location, the owners, Richard Pikrallidas and his nephew, Charles Euripides, moved "The Royal" to its present location at 730 N. St. Asaph Street in 1965, and with very hard work and determination, Charlie and his wife Barbara made the new Royal Restaurant a success.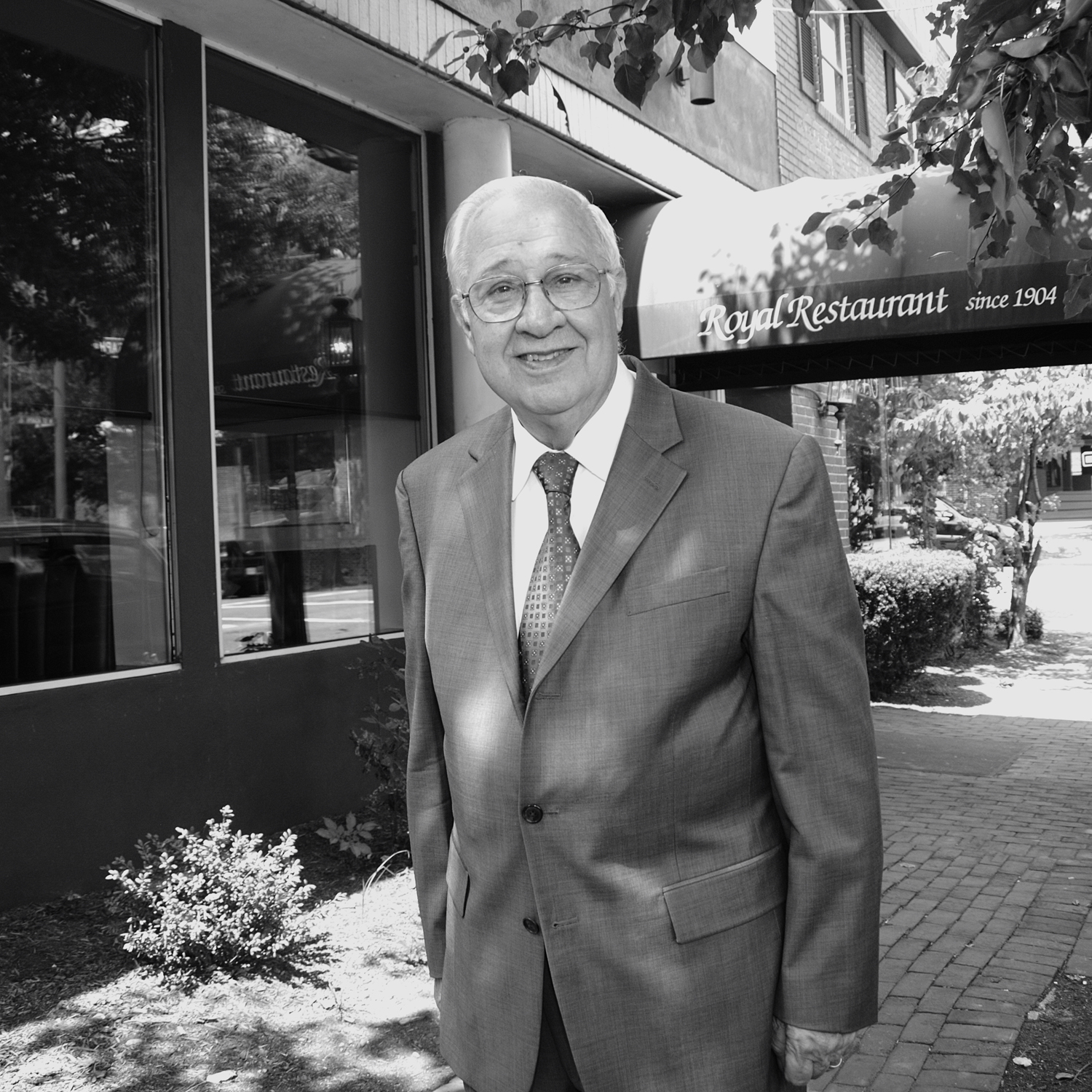 "Charlie Euripides worked at the restaurant well into his 80s, and served countless politicians and celebrities over the years, including Gerald Ford, Bob Hope, Sammy Davis Jr., and Elizabeth Taylor, " say the family. "But he never forgot his community, tirelessly providing generous support to hundreds of local charities, always saying "I wish I could do more."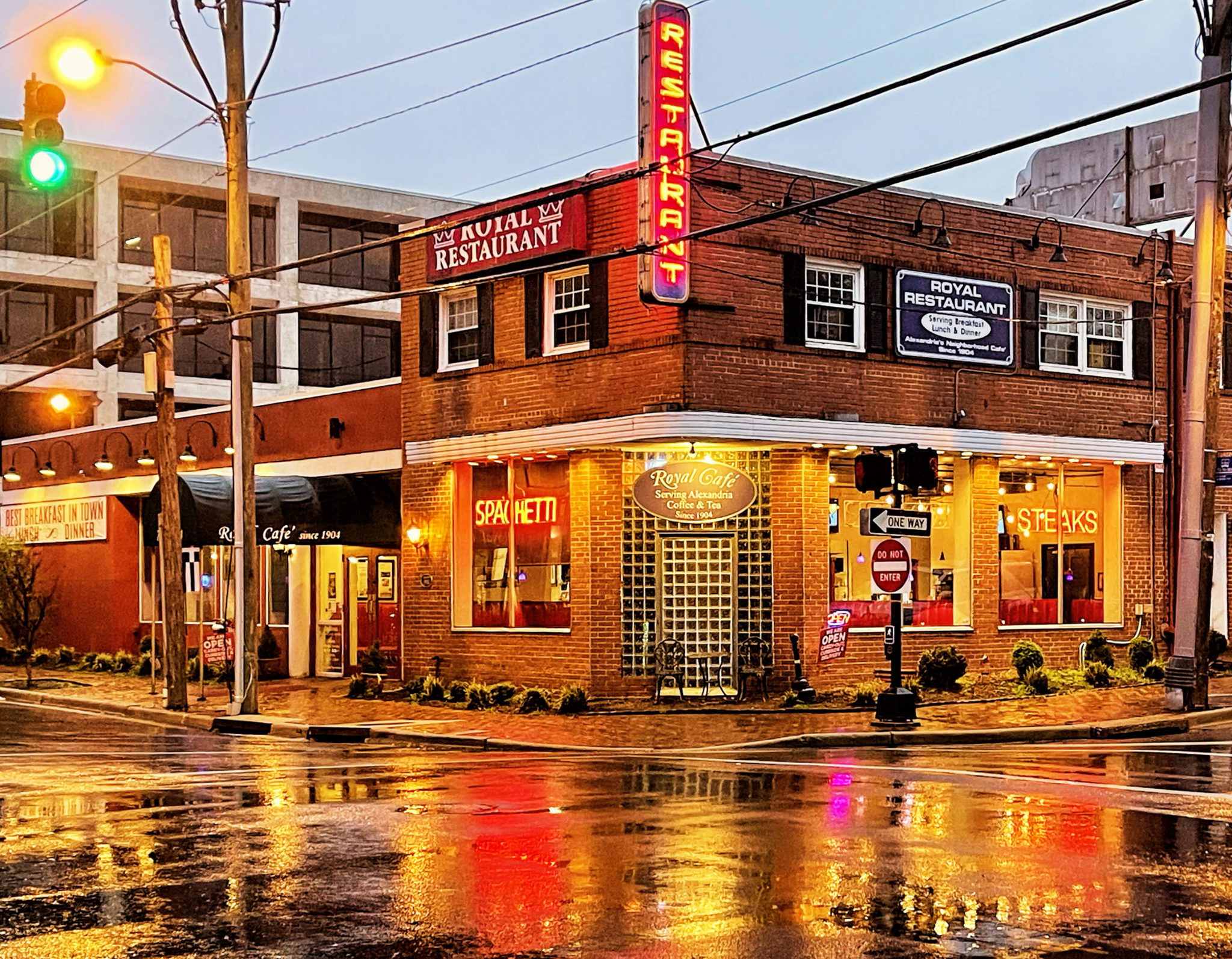 "The Euripides and Pikrallidas families want to take this opportunity to thank the City, all the many vendors, our staff, the American Legion Post 24, The Alexandria Gazette, Zebra Press, and all the hundreds of workers who came and delivered a great experience," said Pikrallidas. "Most of all, Best wishes to Alexandria Restaurant Partners as they carry forward the name and reputation that the Euripides and Pikrallidas families brought to the city."