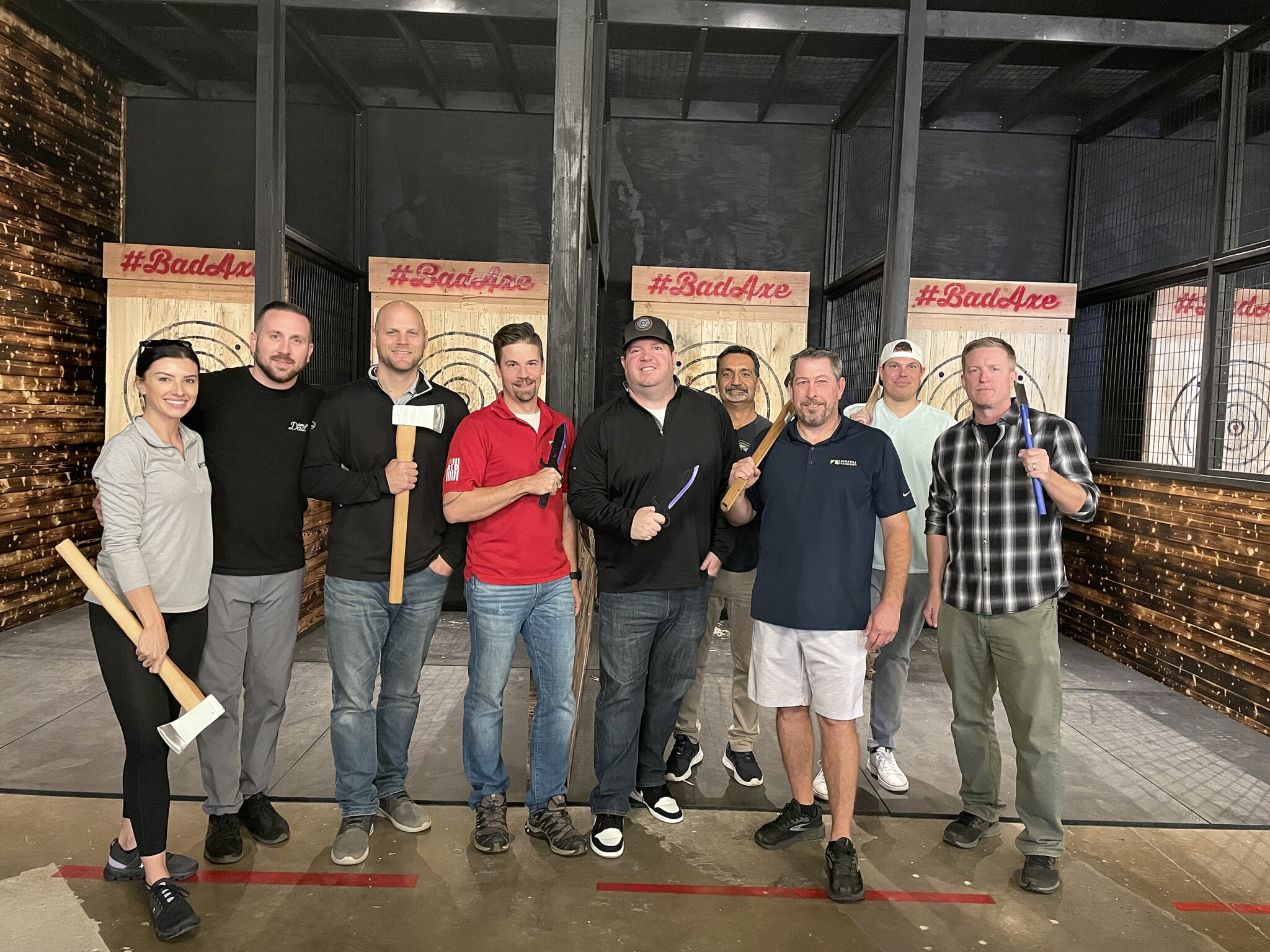 Alexandria, VA – Bad Axe Throwing, which states that it is the world's biggest urban axe-throwing club, has transformed what was an old garage at 617 South Pickett Street, Alexandria, into an axe-throwing bar. A fully licensed establishment, Bad Axe Throwing offers a range of craft and domestic beers and wines, sodas, water, and Gatorade. The varied menu currently includes savory nachos and pizza.
But the main draw is the opportunity to pitch two-pound axes at wooden targets 12 feet away. The axes are designed to make one revolution before hitting the wooden target. Two targets are placed side by side (think two bowling lanes), with participants alternating their throws. The axes can be held and thrown using one or two hands.
Before participating, every participant must sign a waiver, get briefed on safety rules, and watch a demonstration from a Bad Axe employee on how to hold and throw the axe. Once the action begins, that employee monitors the proceedings and remains available to answer any questions.
The company reports that axe throwing is a remarkably safe activity, with a track record of serving over a million customers with no more than a couple of nicks and scratches. Prices range from $27 to $45 per person. Bad Axe Throwing has become especially popular with groups such as birthday parties, bachelor/bachelorette gatherings, date nights, and corporate and team-building events.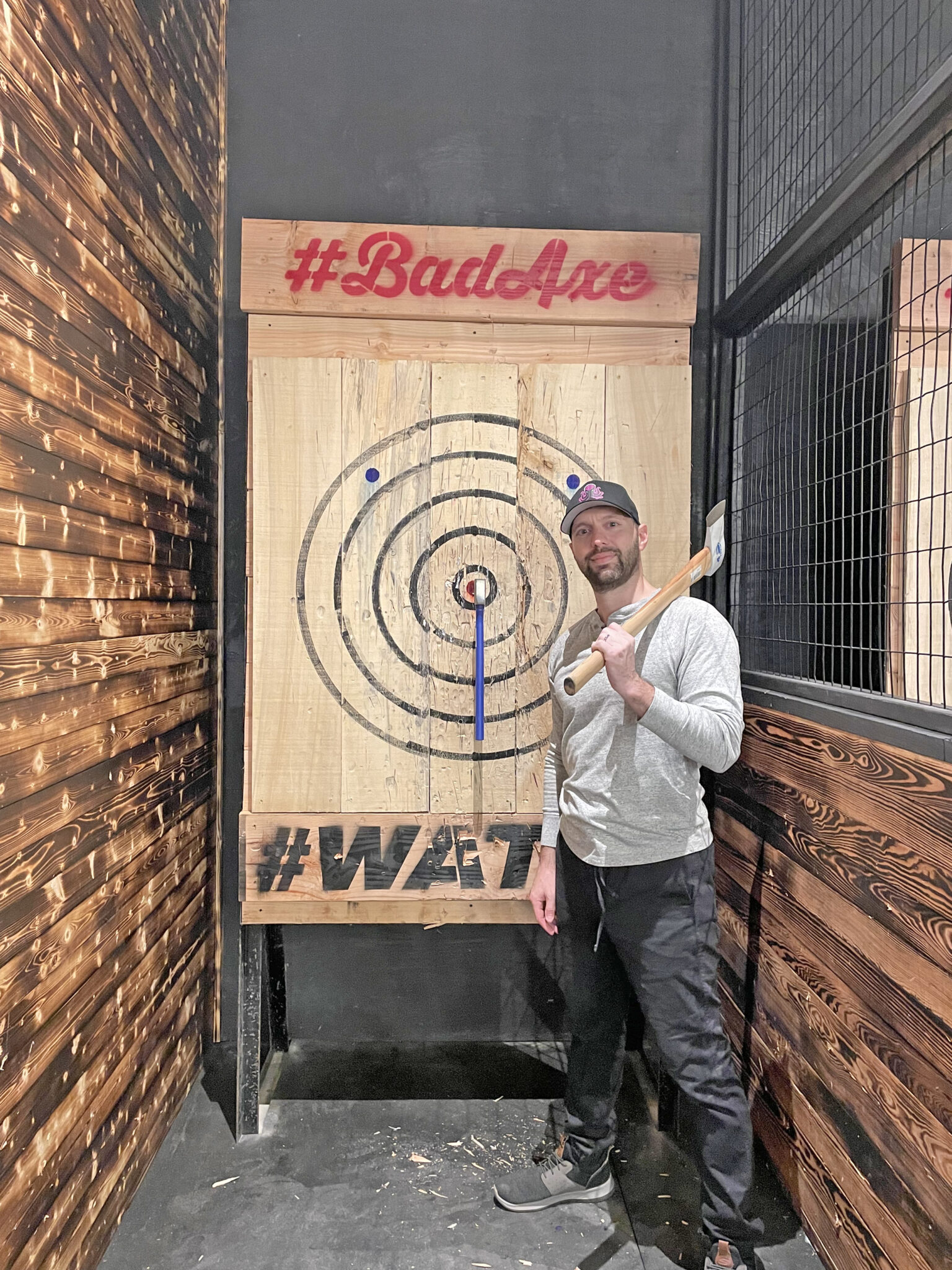 A quick online search reveals that axe throwing is also popular following a bad breakup or divorce. Alissa Henkel, Bad Axe Throwing Alexandria's manager, said that recently two women were celebrating one of the attendees's birthday when she found out her boyfriend had cheated on her. "I put his picture up on the wall," Henkel said, "and they went at it."
In addition to hurling axes at wooden targets, participants can participate in 21, a game in which successful throws are awarded points depending on how close they come to the bulls eye (think archery). The winner is the first person or team to reach 21. But the twist is that the points must add up to exactly 21 to win.
Bad Axe Throwing is a member of the World Axe Throwing League. League members compete with over 6,000 other axe throwers from 350 locations and 25 countries worldwide. League competitions are televised.
Although Bad Axe Throwing has only been open since October 6, online reviews have been positive, with comments describing the experience as "exciting and fun," "super fun, once you get the hang of the axes it's hard to stop playing!" "you'll have a blast," and "a great way to 'throw off' steam!" Bad Axe Throwing invites Alexandrians to come in and learn what may be a completely new sport for them.