Foodie Newz
Fairlington Presbyterian's Little Free Food Pantry Helps People and Families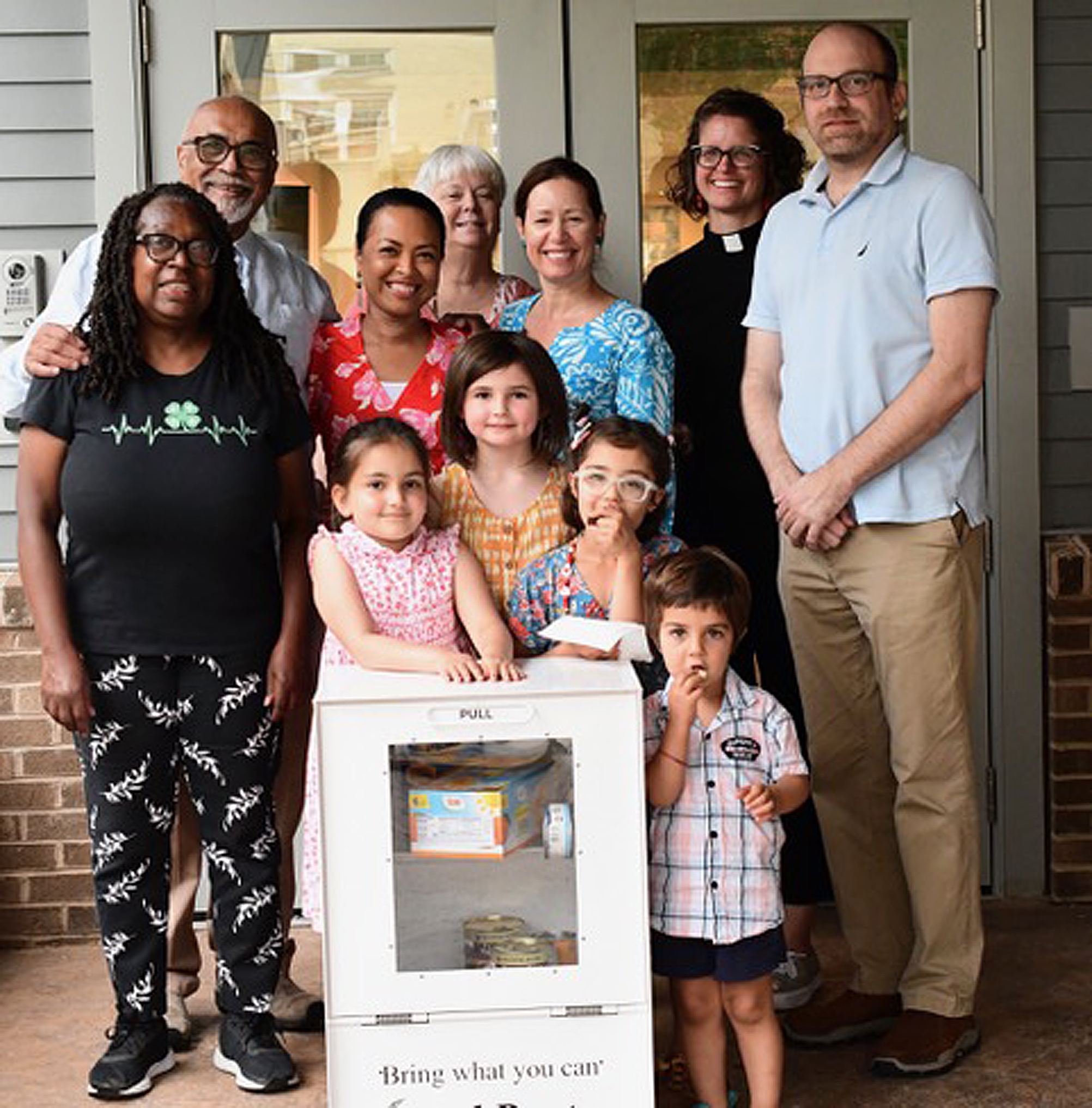 Alexandria, VA – When Pastor Juli Wilson-Black was first approached about an idea that would help feed anyone in need, at any time, for zero dollars and no red tape, she couldn't pass it up. With the help of her church community, the Little Free Food Pantry became more than just an idea.
Helping people and families is what they do at the Fairlington Presbyterian Church in Alexandria. In September of 2022, they celebrated the grand opening of The Waypoint of Fairlington with a ribbon cutting along with other project partners, including the City of Alexandria. The property had been an underutilized church parking lot.
Not long after the grand opening, Pastor Juli was approached by one of the church officers who had learned about communities sponsoring and promoting the Little Free Food Pantries. The idea behind the Little Free Pantry is similar to the Little Free Libraries that are popping up in neighborhoods nationwide. Neighbors are encouraged to take a book and share a book, and anyone can participate.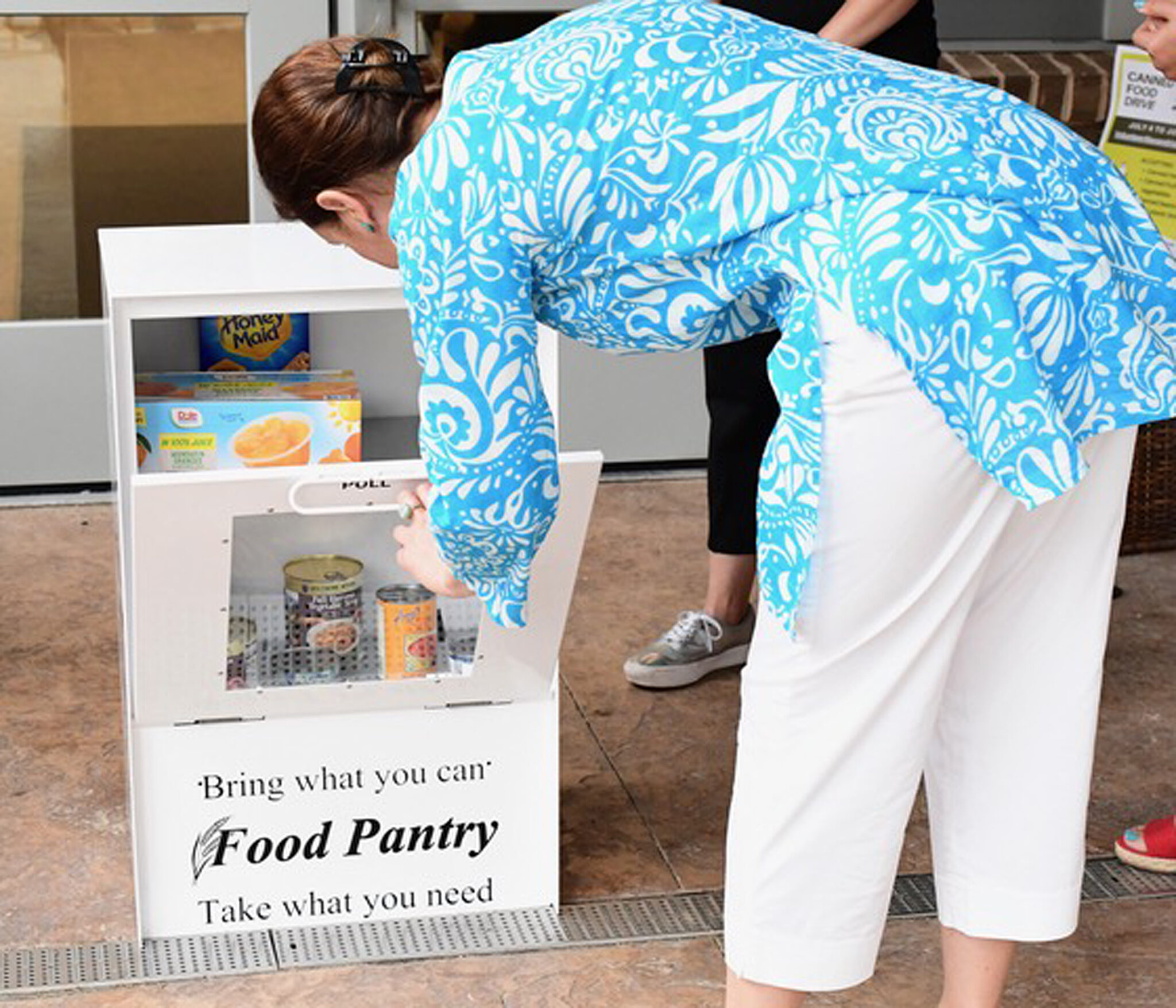 It seemed like the obvious choice to place the pantry where there would be lots of foot traffic. As people go to the DASH bus, the Bradlee Shopping Center, and the church playground, they can scope out the pantry for food items they need or drop off their donations conveniently.
The next step would be to present the idea to the Board of Deacons and place an announcement in the bulletin. The Little Free Pantry was described as the cousin to the Little Free Library.
"The Deacons at FPC will be placing our own 'Blessing Box' out front by our bike racks soon," read the announcement. "We are hoping that our neighbors will pitch in to make donations and also take the food they need from the box." Their neighbors now included the many families that reside at the newly dedicated Waypoint.
Deacon Susan Berry helped make arrangements for the pantry by reaching out to a local 4-H club. The teens from the 4-H club were asked to help monitor the Blessing Box and keep it stocked with food for the next few months. Berry, the lead deacon on this project, was able to order the Little Free Pantry through the online company ETSY.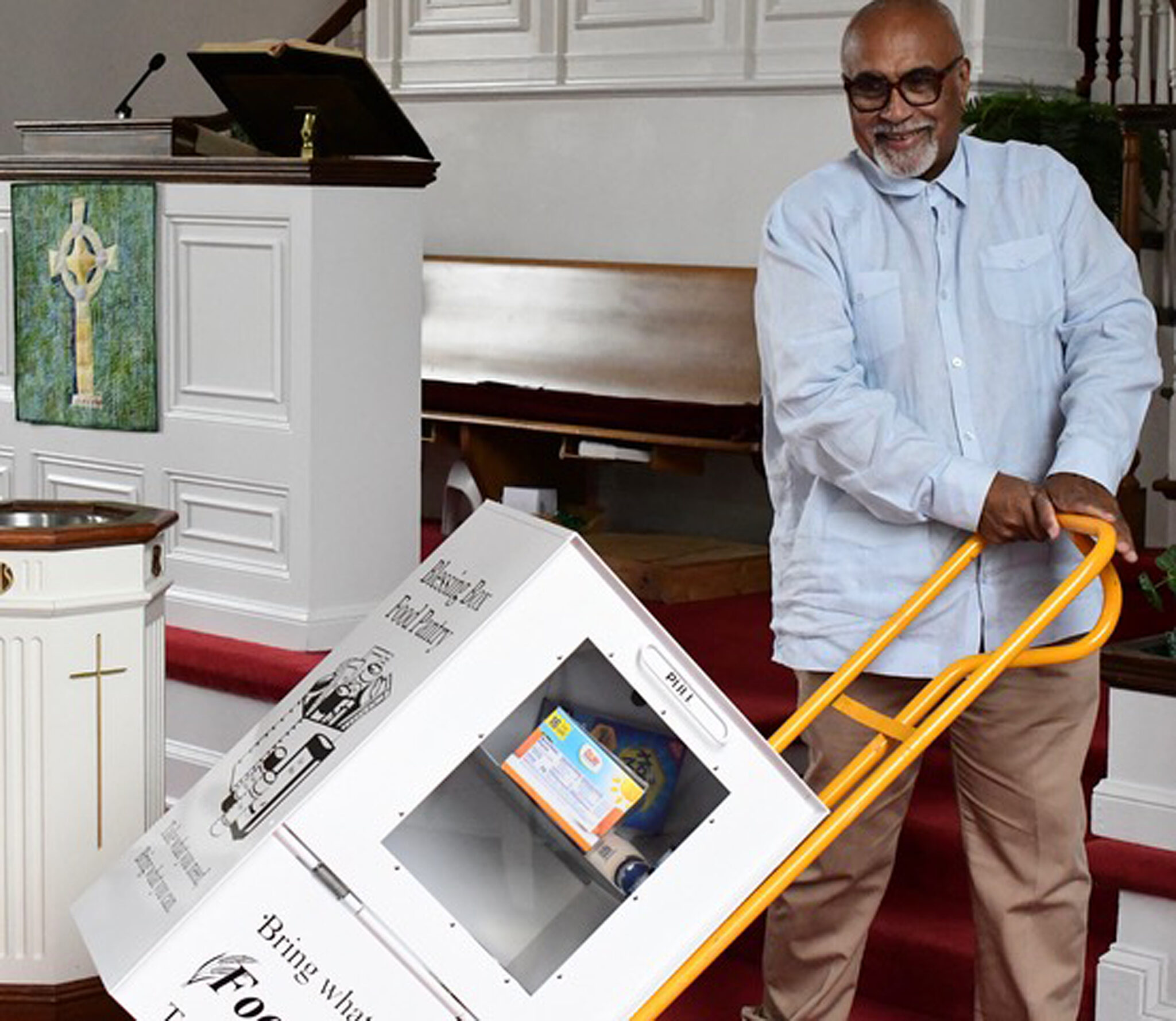 The church has a tradition of bringing nonperishable food donations to the worship service on the first Sunday of the month. The idea of the pantry fits with their church mission. According to Pastor Juli, the Little Free Food Pantry project has been a real success and is appreciated by the community.
For more information about the church, the Little Free Pantry, and how to make donations, visit Fairlington Presbyterian Church (www.fpcusa.org)
ICYMI: Saint Rita Catholic School in Alexandria Has New Playground Thanks to $205K Donation