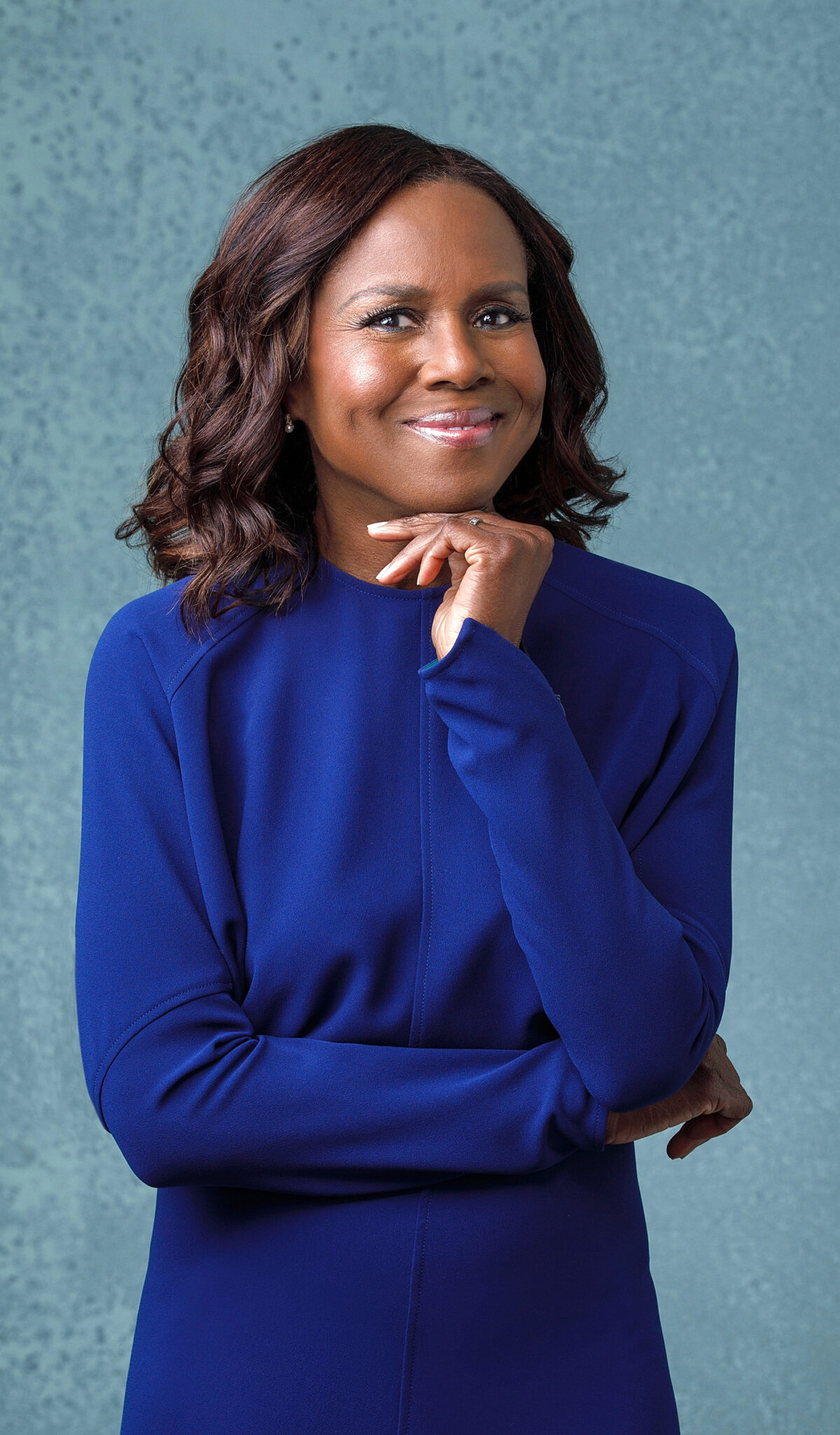 By Jane Plitt, Founder and Board Chair, National Center of Women's Innovations
Alexandria, VA – This is a tale of two extremes. The extraordinary national launch of the Alexandria-based National Center of Women's Innovation on October 27 was orchestrated with joy, surprises, and commitment to women innovators, just as we learned about the University of Pennsylvania's prior mistreatment of recent Nobel Prize winner Dr. Katalin Kariko.
While at Penn for decades, Dr. Kariko was denied tenure, had her pay cut, and was shifted from one lab to pursue her work with mRNA, something that ultimately helped save the world from the COVID epidemic. What a powerful reminder about the critical role NCWI needs to play in showcasing and enabling women's innovations to change the world and inspire young women and girls to follow.
The NCWI Gala was a memorable celebration because of many volunteers led by Pat Moore of Boeing and Theresa Peterson of GE, Gala co-chairs, and backed by a determined NCWI board. This mighty force pulled off what few thought possible. Luminaries and local leadership were there in full regalia. Folks came from the military, business, sororities, local government, and women's groups.
Local leaders included Senator Adam Ebbins, Vice Mayor Amy Jackson, City Councilwoman Alyia Gaskins, CEO of ACT for Alexandria Heather Peeler, Visit Alexandria CEO Patricia Washington, Alexandria Chamber of Commerce CEO Joe Haggerty, Alexandria Superintendent of Schools Melanie Kay-Wyatt, Virginia Tech Executive Director of Innovation Campus Dr. Lance Collins, Dr. Pamela Gilchrist, directing Virginia Tech's K-12 STEM programs, living legend Brooke Sydnor Curran, Psychologist and Del Ray business leader Dr. Lauren Fisher , Wegmans' management, Dominion Energy's leadership including local Peggy Fox. Others came from out of state including Jummy Olabanjo, NBC4 , Washington, DC who helped officiate, the Executive Director of the National Women's Hall of Fame Jennifer Gillespie came from Seneca Falls, NY, Danette Arnold Reed, the International CEO/President of the Alpha Kappa Alpha Sorority, Inc., flew in from Texas with an entourage of supportive sorority sisters, Sarasota, Florida foundation leaders appeared, and, of course, our keynoter ABC 20/20 co-host and national news correspondent Deborah Roberts found time to appear, along with the Master of Ceremonies BK Fulton, renowned filmmaker and play producer.
We were all there, aligned with NCWI's goal to Put Women on the Map of Recognition, to honor Dr. Gladys Brown West for her groundbreaking GPS work. We celebrated her 93rd birthday dramatically. I treasure the extraordinary response. But there is more to do. Our group is focusing now on building partnerships to take NCWI to the implementation stage. The Gala was a wondrous event, but only a beginning, and we have no time to lose, as Dr. Kariko's story reminds us.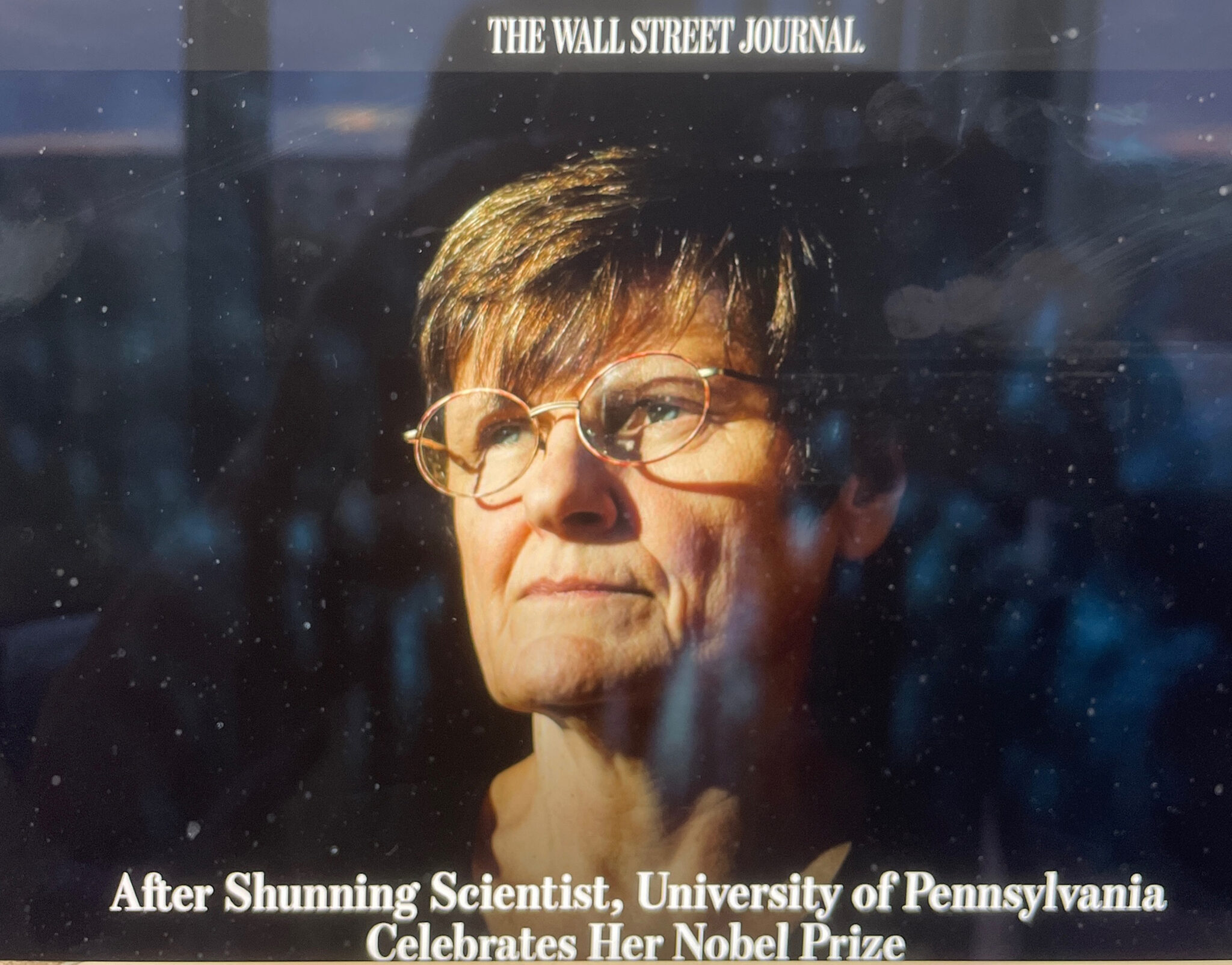 Dr. Katalin Kariko was a determined Hungarian immigrant scientist, under-employed for decades at the University of Pennsylvania, where she never made more than $60,000 a year. She lacked status and support for her renegade idea to research mRNA. The university treated her as a disposable outlier.
Yet, years later, Dr. Anthony Fauci would say of her mRNA research, "It's going to be transforming. It is already transforming for Covid 19, but also other vaccines. H.I.V – people in the field are already excited. Influenza, malaria." Fortunately, while at a copy machine, Dr. Kariko met Dr. Drew Weisman, a respected vaccine researcher. Ultimately, they partnered, and this October these two received the Nobel Prize for Physiology or Medicine for their lifesaving research.
Why is it that women like Dr. Kariko get mistreated and overlooked? Two studies shed light on the explanation. in 2021, Stanford released a powerful study that shared data from an Eos Foundation's Women's Power Gap Initiative, the AAUW, and the WAGE project detailing how, although women earned more doctorates than men and occupied 60% of academic positions, women represented only "24 percent of the highest-paid faculty members and administrators at 130 leading research universities." Worse, women of color represented only 2% of those leaders.
This presents a huge challenge to overcome, but one we should unite around to have more Dr. Gladys Wests or Dr. Karikos improve our world. Let's get it done! Visit  womensinnovtions.org or contact me at jane@women's innovations.org.
ICYMI: As Fall Arrives in ALX, Not Just Nature Transforms; Your Finances Can Too