Community News
Foodie Newz
Bring Your Turkey!! 16th Annual FREE Turkey Fry at Medium Rare in Cleveland Park in DC
Turkeys can't fly, but they can fry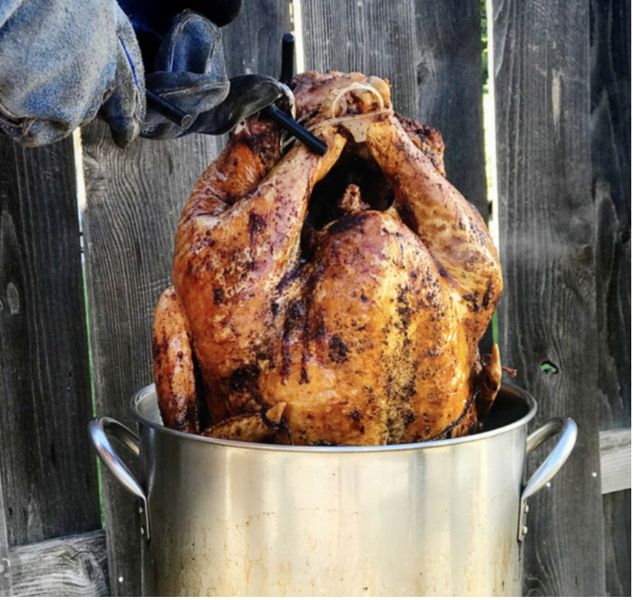 Washington, DC – This Thanksgiving, the public and media are once again invited to fly, drive, metro, or just walk on over to Medium Rare restaurant in Cleveland Park for the 16th Annual Free Turkey Fry.
The event is a DC tradition. This year, Medium Rare co-owner Mark Bucher estimates they'll fry up to 600 turkeys. Anyone can bring a thawed, eight-to-12-pound bird to fry. A dozen fryers filled with almost 500 gallons of oil will be red hot and ready to fry up 96 birds an hour.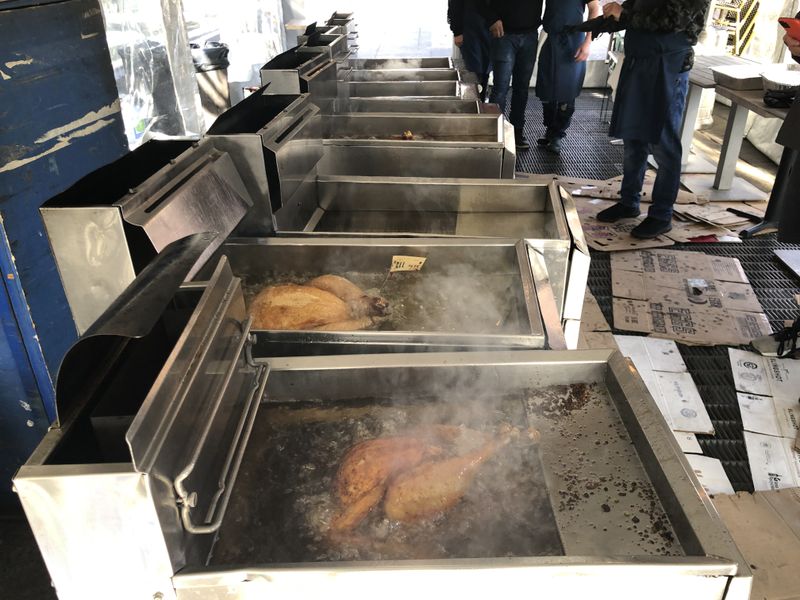 Bucher, who has been at the forefront of ending hunger in the DMV, started the event in 2008 for those who wanted to avoid the hassles and potential danger of turkey frying.  He also realized that not everyone who receives a free or donated turkey has the ability to cook it so he wanted to make sure everyone can share a family Thanksgiving together.
In recent years, the Turkey Fry has become a fundraiser for Feed the Fridge, the non-profit Bucher started to provide free, nutritious, restaurant-prepared meals to those who need them. Since its launch at the beginning of the COVID pandemic, Feed the Fridge has provided more than a million meals and has paid local restaurants more than $3 million in donated funds to prepare them.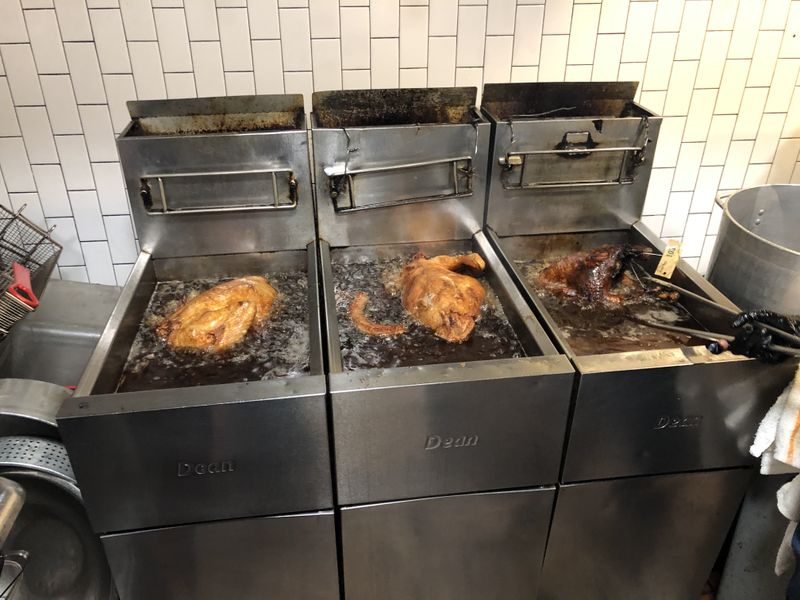 Free Thanksgiving Meals for Seniors
Bucher has often heard, "Thanksgiving is the one meal that's difficult to make for one person." So he and his team will also be delivering about 2500 free Thanksgiving meals to the area's isolated seniors. The meal will consist of a fresh turkey breast and all the trimmings, dressing, stuffing, green vegetable, whipped potatoes, and fresh bread and butter, and of course, gravy and cranberry sauce. Per Bucher, "We don't want anyone to go without that important meal."
Details
Medium Rare's Turkey Fry will take place Thanksgiving Day, November 23, from 10 am to 4 pm at the restaurant's location at 3500 Connecticut Avenue NW, Washington DC 20008 just a few steps from the Red Line's Cleveland Park metro station (birds travel free on Metro). Lines start forming at 8 am.