Community News
PHOTOS: Santa and the Community Come Together for Alexandria Tree Lighting
Singalongs and a Countdown Open the Holiday Season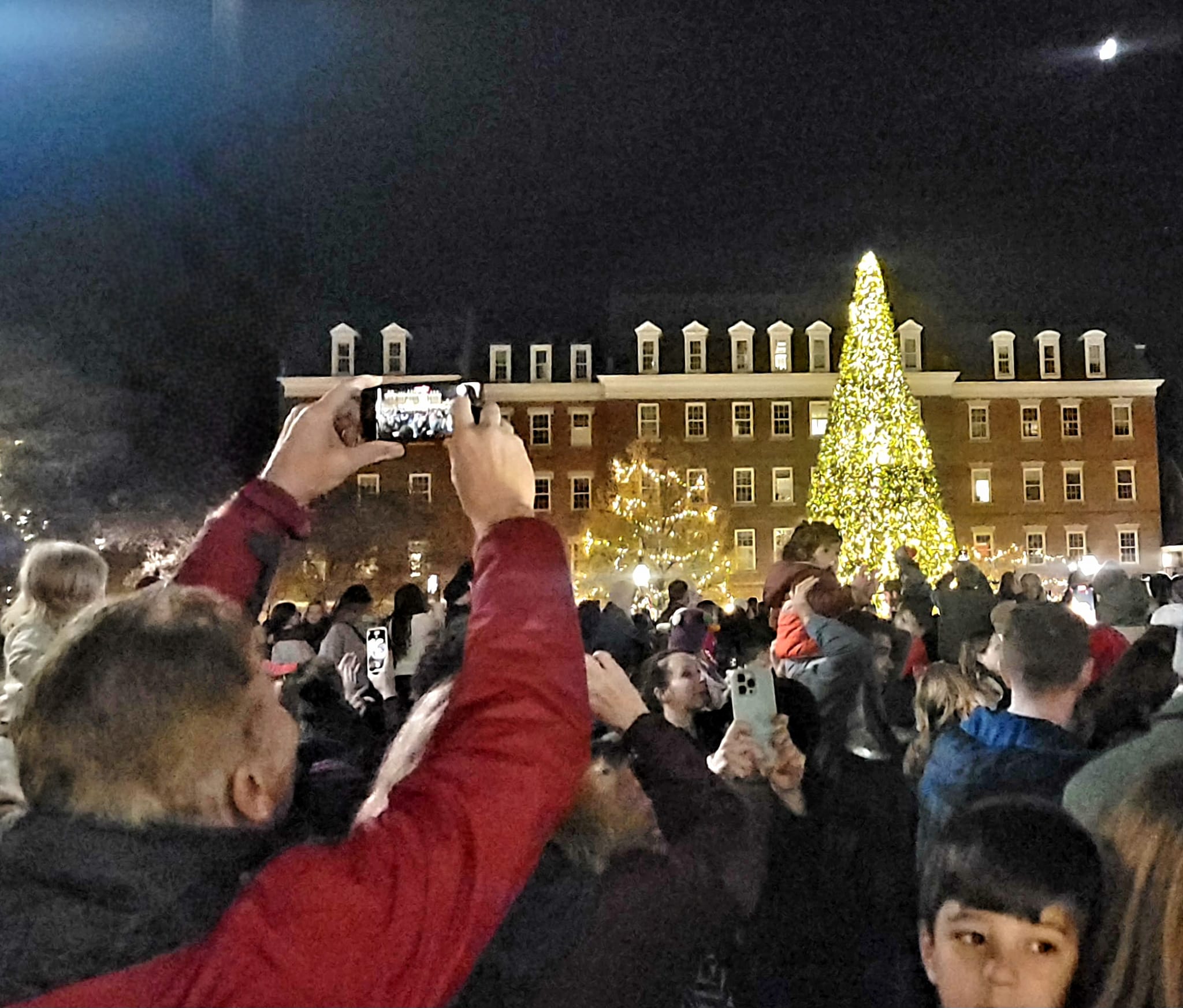 ALEXANDRIA, VA – Santa was on stage to help the Mayor and City Council officially light Alexandria's Christmas tree at the Market Square in the 300 block of King Street on Saturday, November 18 to launch the holiday season, which incudes numerous exciting upcoming events for the whole family including the annual Scottish Walk holiday parade and the lighted boat parade, on Saturday, December 2.
The Town Crier, Dr. Benjamin Fiore Walker, called noteworthy guests, including Mayor Justin Wilson, Vice Mayor Amy Jackson, City Manager Jim Parajon, Council Member R. Kirk McPike, and Councilwomen Alyia Gaskins and Sarah Rebecca Bagley, onto the stage, where they engaged with the crowd.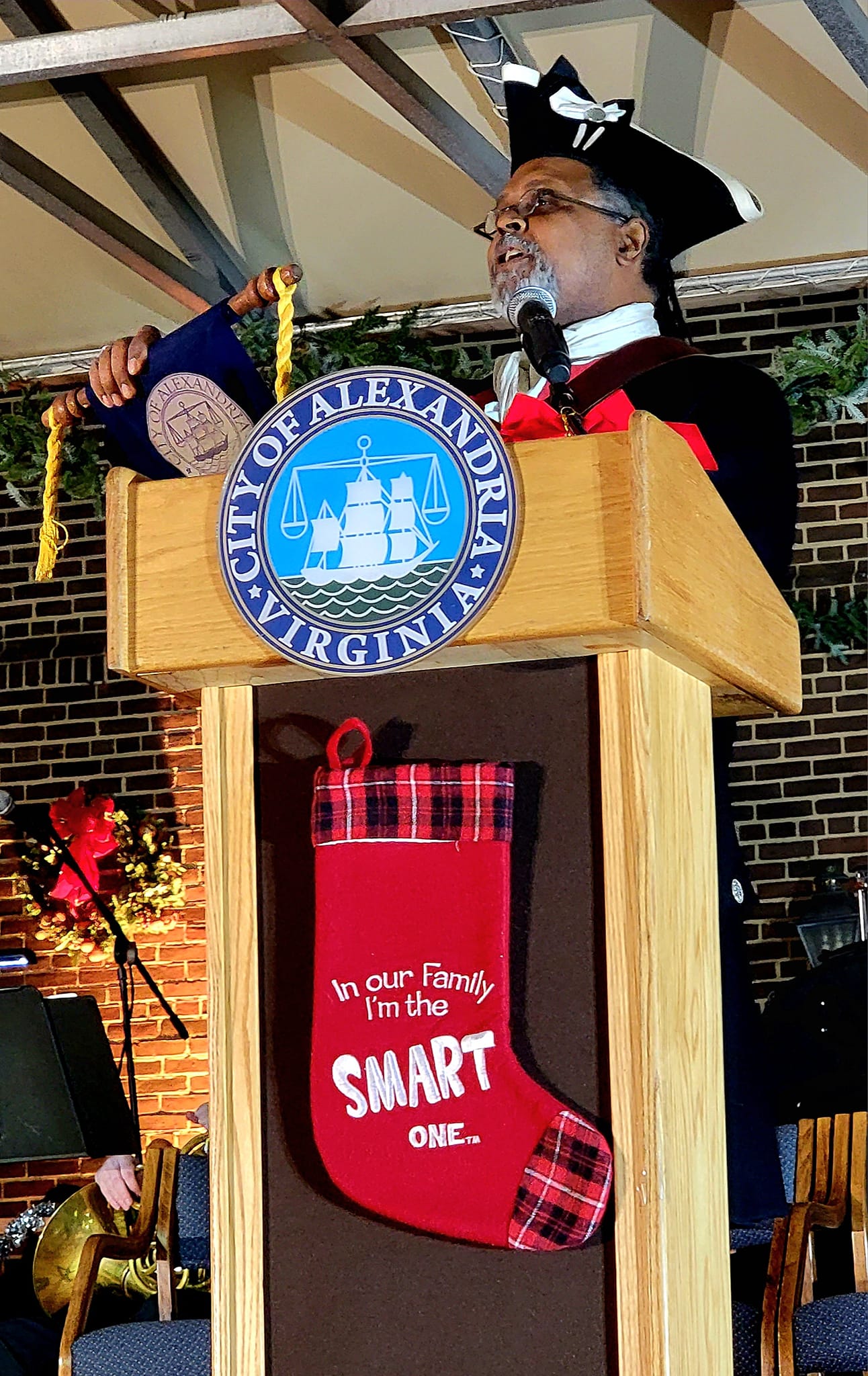 "In a time where there is so much turmoil and conflict in our world, said Mayor Justin Wilson, "it is events like this and our ability to come together as a community, together as one Alexandria community, that is most important. Whether you are an Alexandria resident or whether you are a visitor frequenting some of our amazing Alexandrian small businesses, we are so appreciative that you are with us tonight celebrating together!"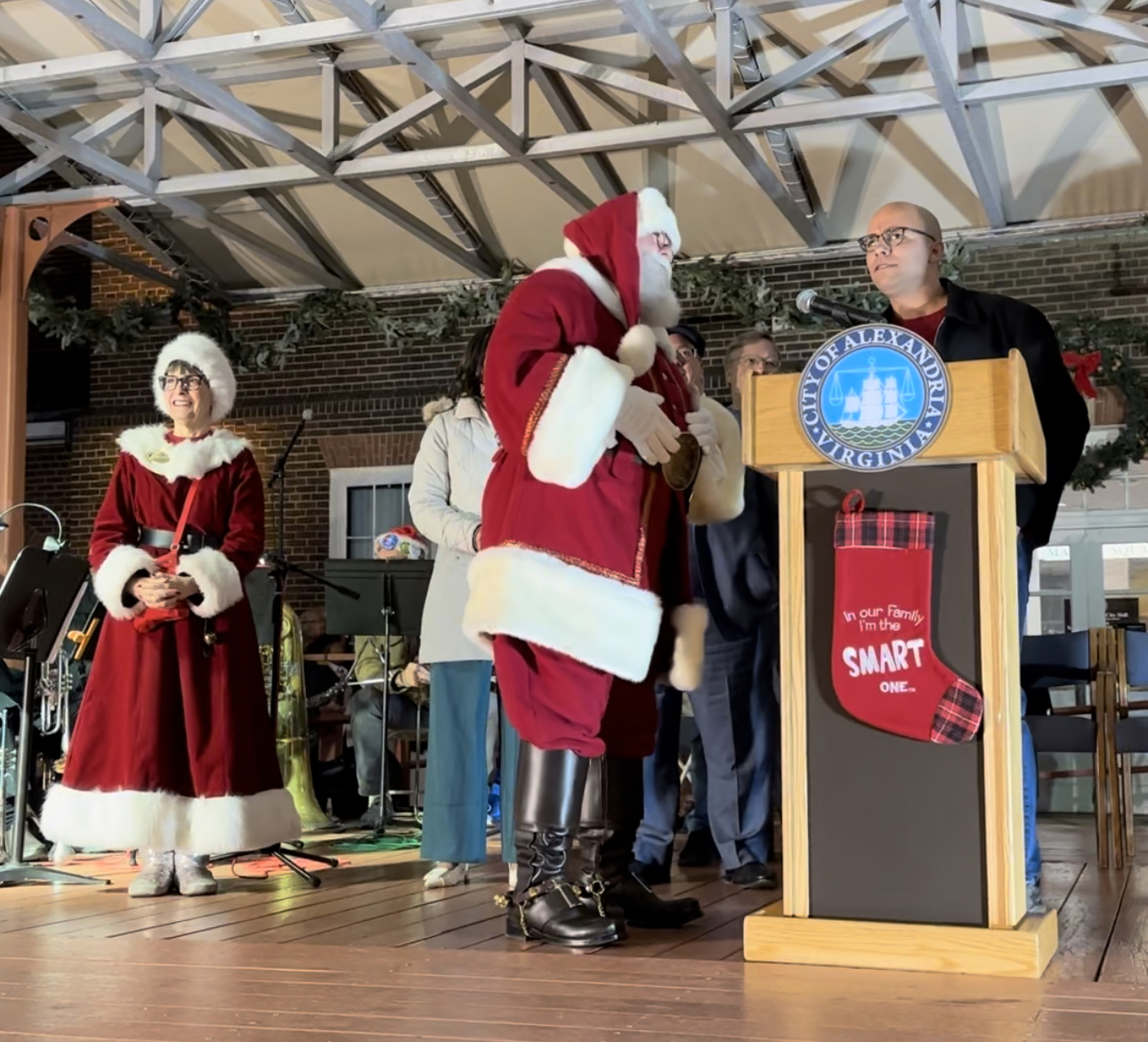 The mayor thanked the many volunteers, and community members who helped bring the event together. The Silver Five Brass quintet band performed favorite Christmas classics as kids and parents alike joined in song braving the cold in anticipation of Santa's arrival.
Santa galvanized the crowd, and all turned toward the tree and watched it come alight, as the mayor called off the countdown.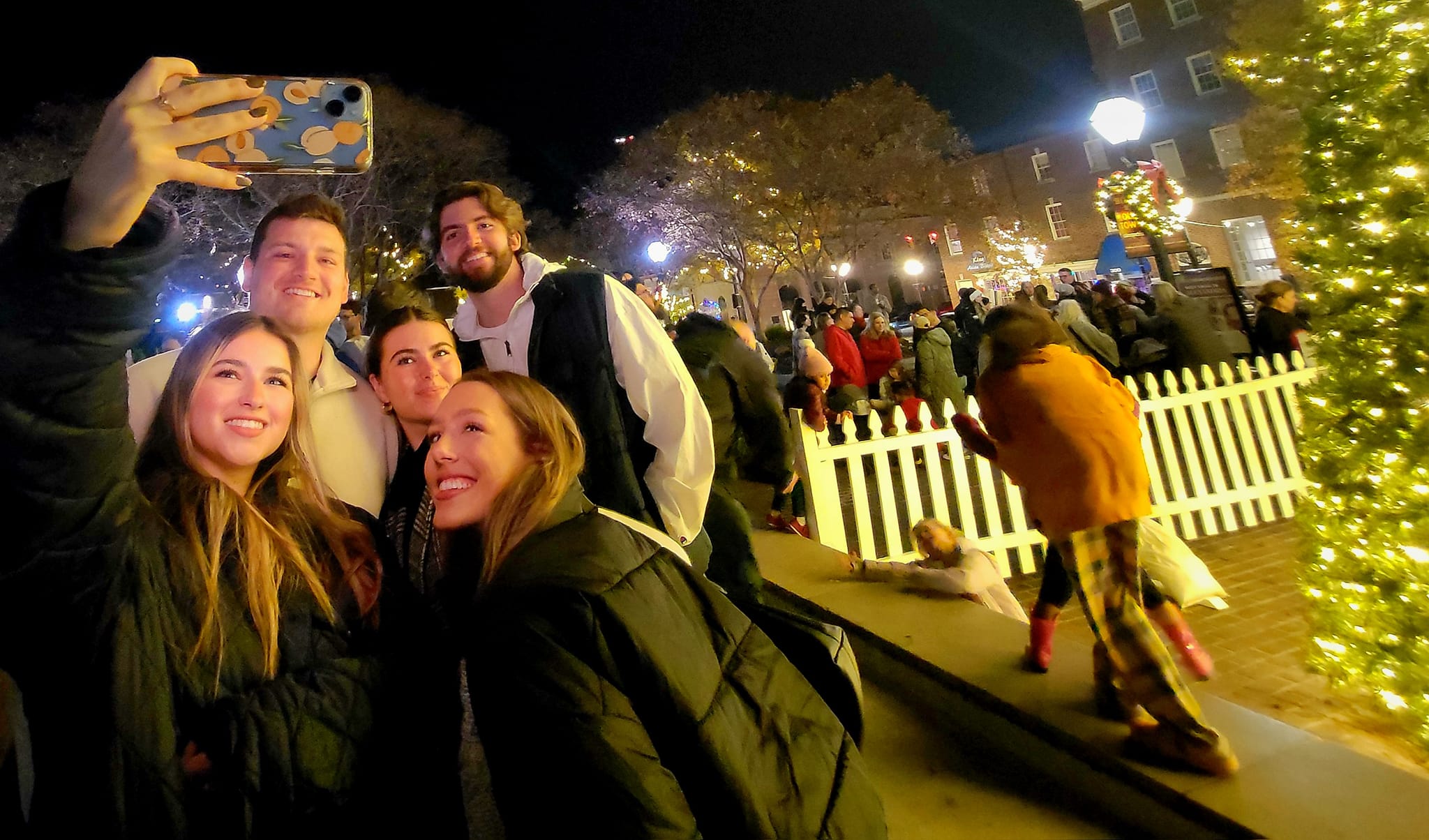 There was a momentary pause as the crowd marveled at it and took pictures before they gathered around the tree to sing along with the Alexandria Choral Society.
There was a peaceful, gentle spirit among the crowd during the singalong despite the passing traffic and general bustle of the city. As the choral performance came to a close, many drifted into the establishments nearby or made their way home.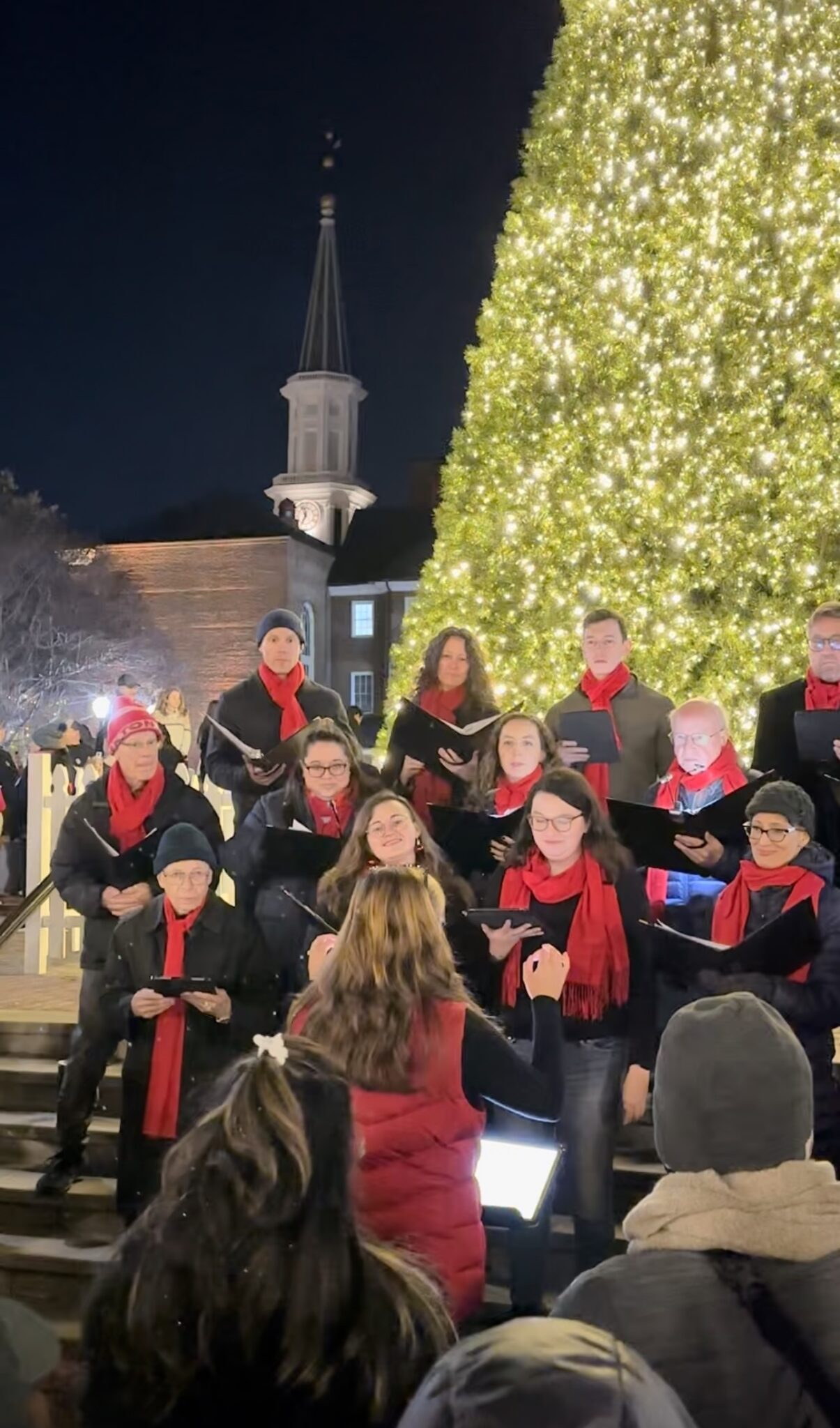 "It just warms my heart to take part in this tradition every year," said Vice Mayor Amy Jackson. "Watching people come together to start off the holiday season like this. Alexandria has always been special to me, growing up here. Events such as these that bring the community together mean a lot."