Eatz
Foodie Newz
Celebrate Mother's Day at Gadsby's Tavern Museum
Free Tours for Ladies and visit with Louisa Catherine Adams
Alexandria, VA – Celebrate Mother's Day at Gadsby's Tavern Museum with free tours for all visiting ladies on Sunday, May 12, from 1 p.m. to 5 p.m. Admission is $5 for all other adults and $3 for children (ages 5-12).
While at the Museum, visit with Louisa Catherine Adams, wife of John Quincy Adams, as she shares about her life as a mother and living overseas. Her visit is part of Facetime with History, an ongoing series that allows guests to spend time with people from the past in an informal setting, much like meeting at the tavern to catch up with friends.  While the individual varies from month to month, through conversation and stories, guests will deepen their understanding of the past and how it connects to today.  This program is sponsored by Gadsby's Tavern Museum Society and is included in the regular museum admission.
As America began as a nation during the late 18th century and emerged in the 19th century, Gadsby's Tavern was the center of social and political life in Alexandria as well as the new Federal City of Washington. The tavern served as the premier gathering place for residents – including George Washington – and visitors to eat, drink, learn, and influence history.  Tavern keepers John Wise and John Gadsby hosted balls, performances, and meetings, and their accommodations were known as the best by travelers near and far.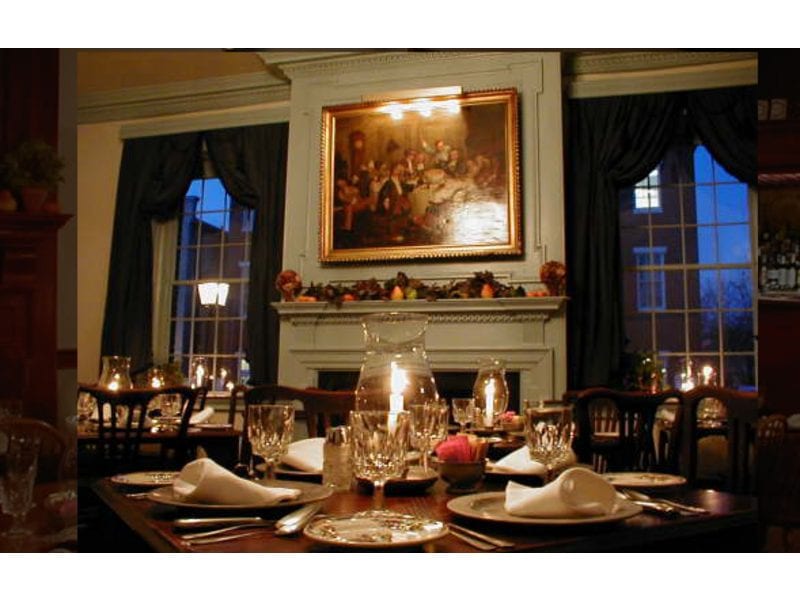 Gadsby's Tavern Museum is located at 134 North Royal Street in the heart of Old Town Alexandria and is owned and operated by the City of Alexandria. For more information, please call 703.746.4242 or visit www.gadsbystavern.org.
For reasonable disability accommodation, contact [email protected] or 703.746.4242, Virginia Relay 711.