Living Legends Series
Donald Simpson Jr. is a Living Legend of Alexandria
For Donald Simpson Jr., Alexandria is the only place he has ever called home. Read about his story here!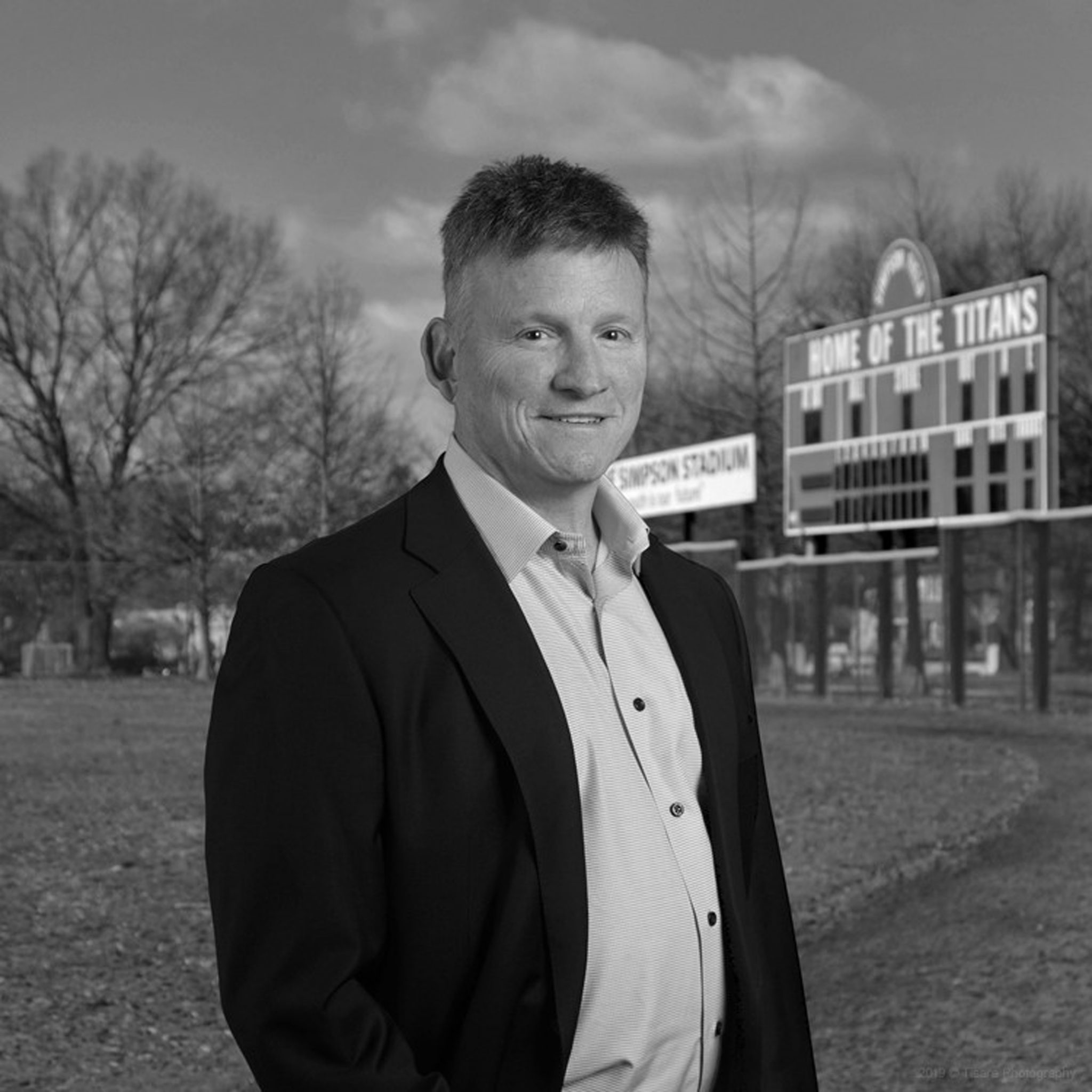 By Jeanne Theismann
Alexandria, VA – For Donald Simpson Jr., Alexandria is the only place he has ever called home. His family's history dates back generations to when his great-grandfather operated a dairy farm near today's Beacon Mall south of the city.
"My grandfather, Clarence Simpson, would ride down in the mornings with my great-grandfather to deliver milk and eggs to the city's fish market," Simpson said in recalling the first of the Simpson family businesses. "My grandfather learned about business at a young age. He was the youngest of five brothers who together started Simpson Masonry in 1924."
That masonry company grew into a construction company: Eugene Simpson and Brother Construction. "It was the flip of a coin that determined the name," Simpson said with a laugh. "Eugene was my grandfather's brother. He won the coin toss, so that is how the company got its name."
Simpson's father, the late Donald Simpson Sr., joined the company in the 1950s following his graduation from Virginia Tech and military service in Korea. During this time, the company began expanding its projects around the region.
"There were opportunities to do a lot of projects in the Washington area at the time," Simpson said. "The company evolved with the times back in the '50s, '60s, and '70s. After the war, they built a lot of schools when school-building was big. When the residential boom hit, they built a lot of apartments."
The imprint of Simpson Construction can be seen throughout Alexandria and the D.C. region, having constructed more than 400 buildings over the years. Projects include the redevelopment of the Alexandria waterfront, which was once lined with oil tank reserves and other industrial uses, and signature buildings such as the United Way headquarters, and the renovation of the Torpedo Factory Art Center.
Under urban renewal, Simpson Construction redeveloped the 300-500 blocks of King Street in Old Town, building what is now the Alexandrian Hotel, Bankers Square, and other retail and office facilities.
"It was a little controversial at the time with underground parking," Simpson said. "We also did a lot of hotels and shopping centers, including Landmark Mall, the new Alexandria Hospital in 1960, and a lot of work at Washington National and Dulles airports."
Simpson began working with his father and grandfather while still a student at T.C. Williams High School, from which he graduated in 1978.
"I knew it would be a great opportunity for me," Simpson said. "It just so happens that I enjoyed construction, I enjoyed building and developing. I knew I had that opportunity and figured I would take advantage of it. I wanted at least to try it and see if I liked it. I was the only one in the family who really enjoyed working there, so after I graduated from Virginia Tech with an engineering degree, I went right to work."
In addition to interest in his family's business, Simpson shares his father's and grandfather's commitment to community involvement and support of youth and high school sports.
"In each generation, the Simpson family has been proud to commit themselves to the Alexandria community, and Donnie is certainly no different," said Simpson's childhood friend Richie Safren. "Donnie and his company have made a continued commitment to the city, particularly to the youth of Alexandria, through donations to educational and athletic programs. Many young boys and girls have slid successfully into second base at Simpson Stadium. I know personally how important this is to him, as he was a great student and star athlete in the Alexandria school system."
A product of Alexandria's public schools, Simpson is proud of his time at T.C. Williams. "It was a very positive environment for me at T.C," Simpson said. "I played football for coach [Herman] Boone and also played baseball. The strong foundation I received at T.C. allowed me to continue my football career at Virginia Tech."
Youth sports is a particular passion for Simpson, who has served on the Youth Sports Commission for many years.
"Sports has always been near and dear to my heart," Simpson said. "It began with my grandfather helping to develop Eugene Simpson Field in 1954. I had the opportunity to grow up there and play Little League and high school baseball there. That set the tone for me. I'm very proud of what my grandfather did and understood quickly how important it was to support youth and high school sports."
More recently, Simpson partnered with the Miracle League to build the Miracle Field, a specially designed field for children and adults with special needs located at the Nannie J. Lee Recreation Center.
"I was excited to partner with the Miracle League," Simpson said. "It's a beautiful field and gives children and adults of all abilities the opportunity to play baseball."
The Simpson family is one of the founding families of the Scholarship Fund of Alexandria. Since its inception in 1986, the fund has awarded $16.5 million in scholarships and sent 4,750 T.C. Williams graduates to college.
Other organizations that have benefitted from Simpson's time, talents, and generosity are Alexandria Little League, T.C. Williams High School Athletic teams, Colonial District of the Boy Scouts, Senior Services of Alexandria, Center for Alexandria's Children, ALIVE!, RunningBrooke, ACT, Friendship Firehouse, Autism Speaks, Alexandria Seaport Foundation, Youth Impact Partnership, Rotary Club of Alexandria, Alexandria Sportsman's Club, Alexandria Aces, Boys and Girls Clubs of Greater Washington, Alexandria Police Youth Camp, and Inova Alexandria Hospital, where he is chairman of the hospital's foundation board.
"When Donnie is involved with a cause, he gives all and rarely says no when asked for help," said Tom McHugh, who has worked with Simpson for many years through various nonprofits. "I cannot think of anyone who has given more of his time and resources to better the lives of the city's citizens."
Simpson and his wife Stacey have been married for 24 years and have two sons: Cole, 24, and Max, 22.
"It will be tough to keep Simpson Development going for a fourth generation," Simpson said. "I hope one of the boys might want to return to Alexandria and make the commitment to keep the company going. We'll see."
Simpson credits his father and grandfather for instilling a sense of civic responsibility that is now synonymous with the Simpson family name.
"Our family has always been involved in the community," Simpson said. "Along with stalwarts like [the late] T.J. Fannon and Joe Viar, my father was a great role model for me to learn from. I'm blessed and thankful that we have the opportunity to support organizations that do so many good things for Alexandria. We try to help them out in our small way, and I hope we can continue that tradition."