Community News
The Sky's the Limit for these Young Aviation Students
On July 20, the Alexandria-Fairfax Alumni Chapter (AFAC) of Kappa Alpha Psi Fraternity launched an aviation program in conjunction with the Northern Virginia Urban League (NVUL)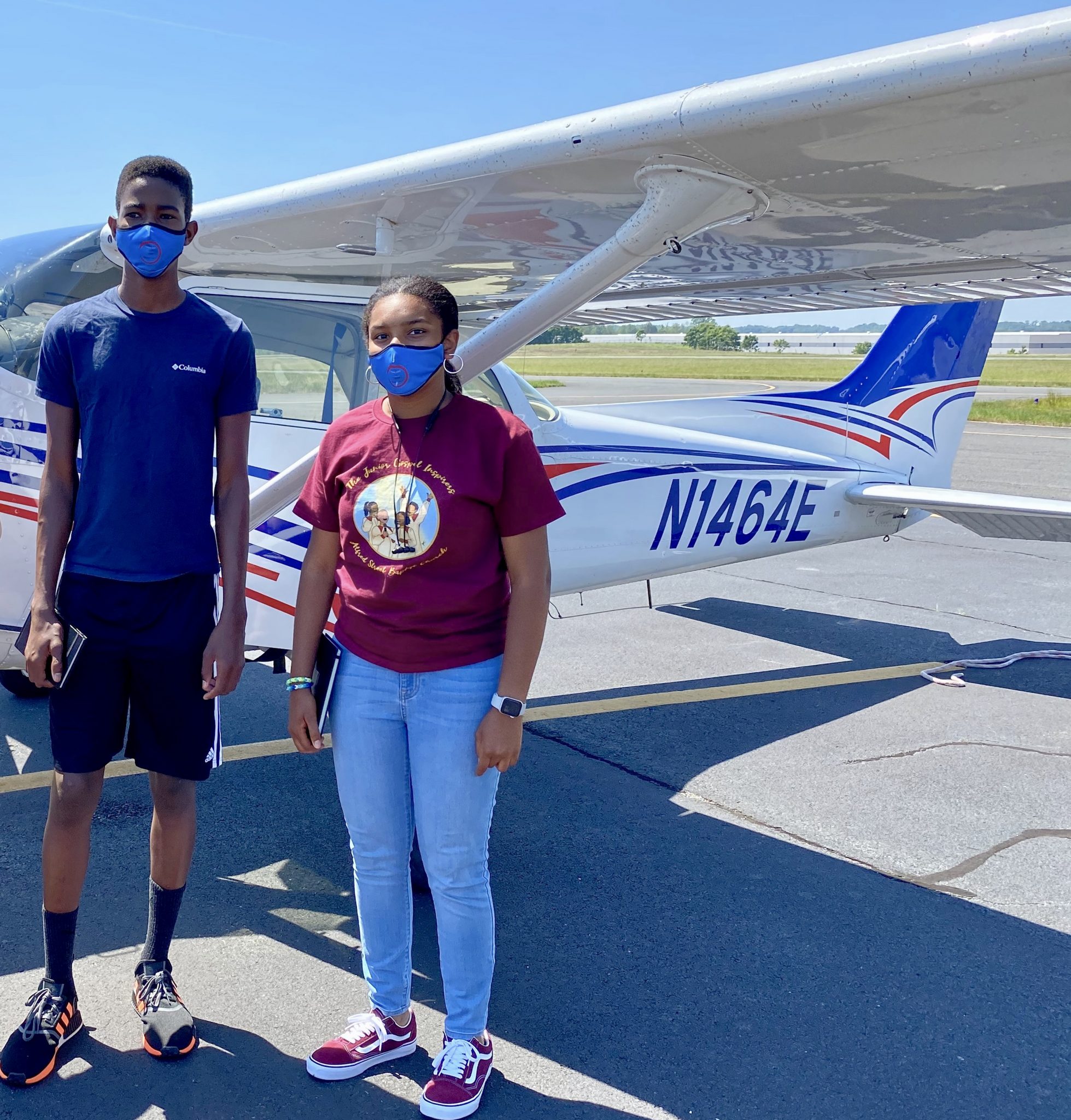 By Chris Damond and Grace Billups Arnold
Alexandria, VA – On July 20, the Alexandria-Fairfax Alumni Chapter (AFAC) of Kappa Alpha Psi Fraternity launched an aviation program in conjunction with the Northern Virginia Urban League (NVUL). "Introduction to Aviation" was a ten-week course that welcomed boys and girls in grades 6-12. It included an in-person flying session at Stafford Regional Airport and a four-day summer workshop.
The AFAC already boasts a steady stream of interactive and educational programs, but this new aviation course sticks out from the rest. The program's coordinator, Lt. Col., Ret. Neicko Williams said, "A couple of years ago, a member brought up the aviation idea. With lots of retired military veterans already a part of the organization, as well as a couple of pilots, we thought this would be an idea we could find funding for."
Williams and his partners already had the space, so they approached the Northern Virginia Urban League, which already had a program that raises money for youth and STEM education. As the program emphasizes the roles of math, science, technology, engineering, and mathematics in the field of aviation, it was the perfect intersection of AFAC and NVUL.
With courses planned and simulators calibrated, the Aviation Youth Program was poised for takeoff when COVID-19 came along. The program was delayed an entire year until late 2020, when Williams and AFAC decided to run the program virtually. The initial two-and-a-half-month program ran successfully in spring 2021.
"At the end of that program, we wanted to continue meeting," says Neicko. "Our students were impressive, and they were excited about aviation, so we looked for ways to get them in the air and get them flying. We were able to set up a 4-day in-person summer camp at Stafford Regional Airport on June 5."
Rear Admiral, Ret. Arthur Johnson of Destination Aviation Services, a naval aviator who flew P-3s, lead program instruction. Students received hands-on classroom instruction from Admiral Johnson, watched videos, and completed workbooks from Monday to Thursday. Then they put their newfound knowledge to the test in the aviation lab with five aviation computers and simulators.
For student and aspiring pilot Eli Boyd, it was a great experience. "This aviation program made this dream seem more like a possibility," he said. "Now there's a real concrete goal that I can achieve. It made me feel that this is something I can really do."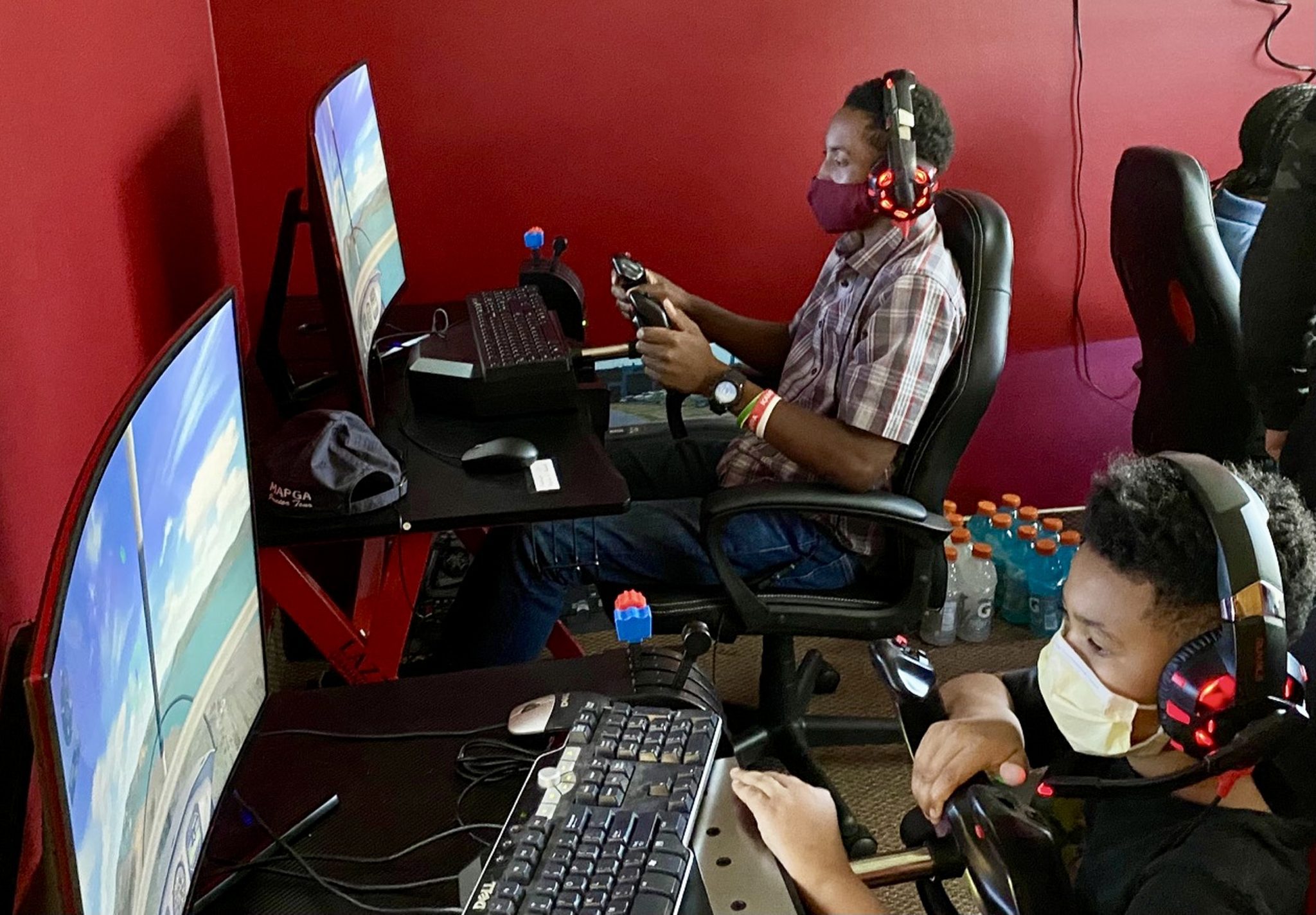 The Aviation Youth Program may be new for AFAC, but it maintains the fraternity's ethos and staunch commitment to developing young people into fine young adults, equipped to tackle the world ahead of them, whether that be on the ground, in the air, or anywhere else.
The "Introduction to Aviation," the summer camp and orientation flights were all a first-time offering could collectively be considered a pilot program, but AFAC plans to offer a fall and spring aviation program. The intent is that all future programs will be in-person with the option to go virtual if COVID prevents hosting in-person sessions. To learn more, go to afkapsi.com/new-aviation-program/.
ICYMI: Public Invited: City of Alexandria to Host 9/11 Remembrance Ceremony on 20th Anniversary