School News
All-Time Records: Alexandria Schools' Class of 2021 Achieves Highest Graduation and Lowest Dropout Rates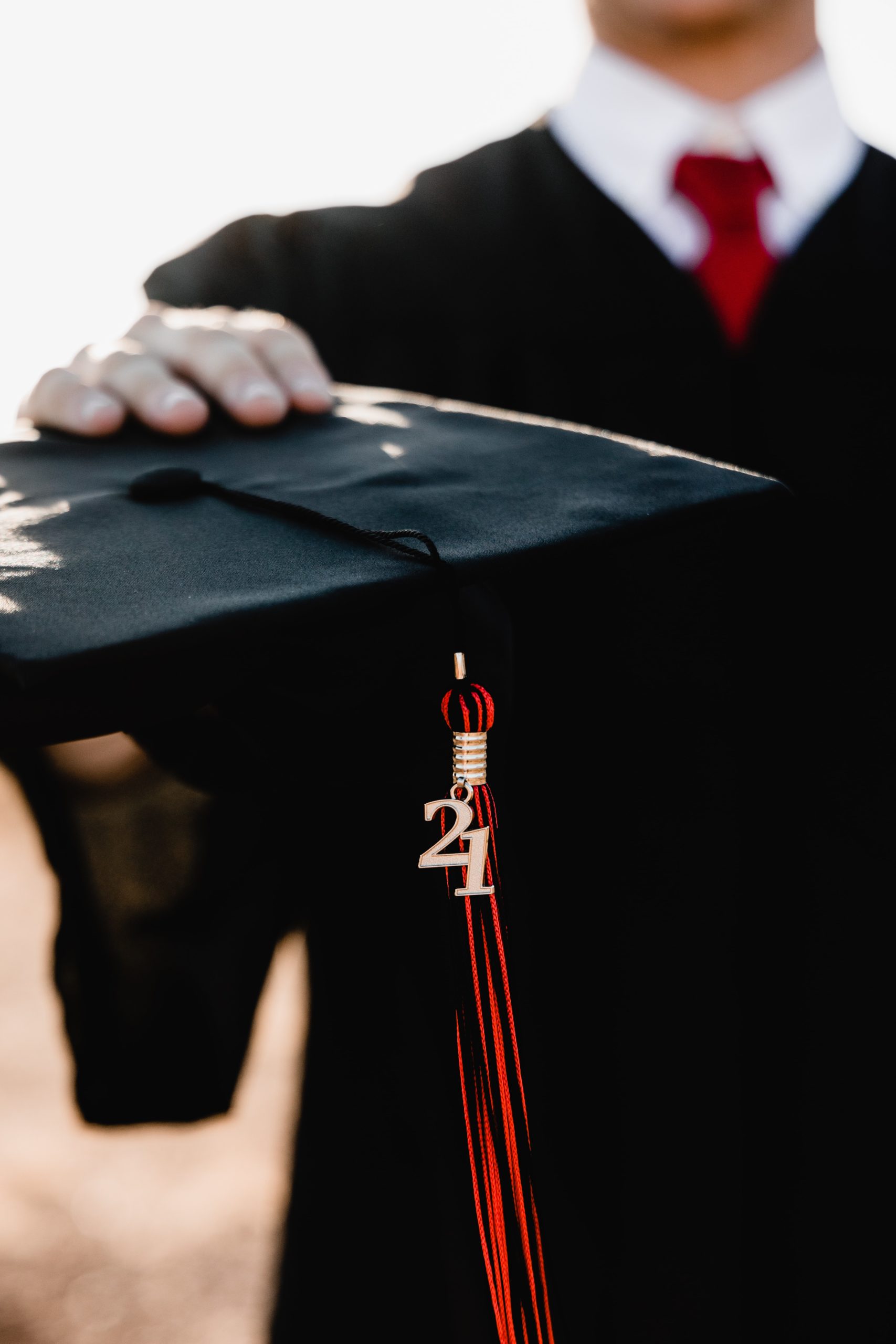 ALEXANDRIA, VA – The class of 2021 can be proud! They have achieved the highest on-time graduation and lowest dropout rates for Alexandria City Public Schools (ACPS) since the reporting of records began in 2008. This is according to data released today by the Virginia Department of Education.
This year saw a nine percent increase in the graduation rate, from 82 percent in 2020 to 91 percent. There was also a nine percent decrease in dropouts, from 14 percent in 2020 to five percent. The previous high  for a graduation rate was 86 percent in 2013, and the previous low for a dropout rate was eight percent in 2019.
"We are thrilled that more than 90% of our students graduated in 2021, and that the number of students who dropped out of school was just one-third of what that rate was in 2020," said Alexandria City High School Principal Peter Balas. "We know there is still work to be done but I want to acknowledge the remarkable gains of our students, especially our Hispanic students and English learners."
As Balas pointed out, Hispanic students were one of a number of subgroups that achieved high rates. See the following data:
Black: 93%
Hispanic: 84%
White: 98%
Students with Disabilities: 95%
English Learners: 90%
Economically Disadvantaged: 88%
School leaders credit several factors for the improvements. Perhaps the most impactful was the creation of the Graduation Task Force. The task force was developed to address the dropout rate of Hispanic students and increase the graduation rate among all subgroups. It permitted collaboration between leaders in Central Office, school campuses, the juvenile detention center, and the adult education and alternative pathway programs. Also including stakeholders, it met regularly under the direction of Balas to identify students in need of support.
Additionally, ACPS used the tools and flexibility that the state provided as mitigation against the pandemic-related impact on learning. Also vital was the ACPS Multi-Tiered System of Support. Designed to help all students, it is an early intervention program meant to prevent academic failure.
"These historic gains in the 2021 graduation and student dropout rates reflect the daily hard work and determination of our students and staff. They deserve our congratulations and our deepest thanks," said School Board Chair Meagan L. Alderton. "I also want to highlight the collaboration and support from all corners of the ACPS community. My fellow Board members and I are so appreciative of the families, volunteers, partner organizations, and others who work with ACPS leadership and staff for the well-being and success of our students."
Inova Alexandria Hospital Brings Peer Recovery To the Emergency Room