By Maureen Schweers
Alexandria, VA – With the much-anticipated return of Del Ray's Halloween parade — plus a flurry of long-standing community traditions surrounding the parade — Halloween is Del Ray's biggest holiday. Here are five ways to safely celebrate:
1. The Del Ray Halloween Parade: The main event — the 25th Annual Del Ray Halloween Parade — takes place on Sunday, Oct. 24 at 2 pm along Mount Vernon Avenue. To help keep our ghosts and goblins distanced and safely moving, there will be various starting points. Complete details and free registration is available at visitdelray.com/halloween. Thanks to the Del Ray Business Association, The Jen Walker Team, Your Dogs Best Friends, and Bobi & Ellen, Homes of Alexandria for sponsoring this event! Please note: To protect children under 12 who are not yet eligible for the vaccine, face masks are required for the parade.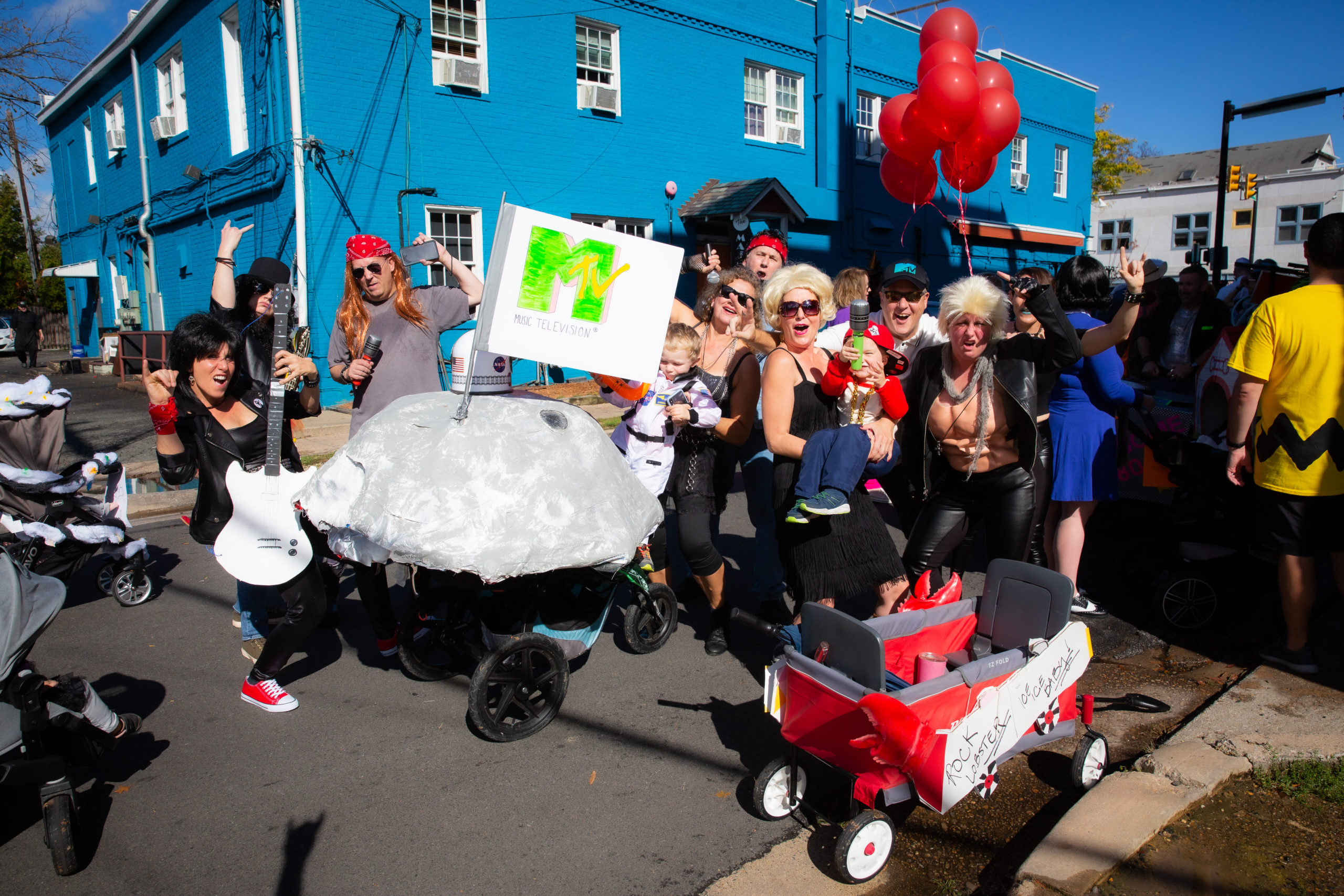 2. Show Off Your Creativity: The elaborate entries in the Del Ray Halloween Parade's annual stroller contest rival the creativity and design of parade floats — and are often a family-wide, block-wide, or even business-wide effort. And, in a neighborhood where pets are family, it wouldn't be Halloween in Del Ray without a canine costume contest. Both contests will be judged online; submit your photos to visitdelray.com/halloween by Friday, Oct. 29. The winners will be announced on Halloween on @visitdelray social media channels. You do not need to participate in the parade to win!
3. Get In The Spirit: For over 30 years, residents and businesses have gone all out decorating for Halloween, competing for bragging rights for Best Decorated House and Business. Get in the Halloween spirit by visiting the top ten house nominees. The map will be available the week before the parade at visitdelray.com/halloween. Note: Nominations for the Best Decorated House Contest must be received by 12 pm on Sunday, Oct. 17. Complete details on entering are available at visitdelray.com/halloween.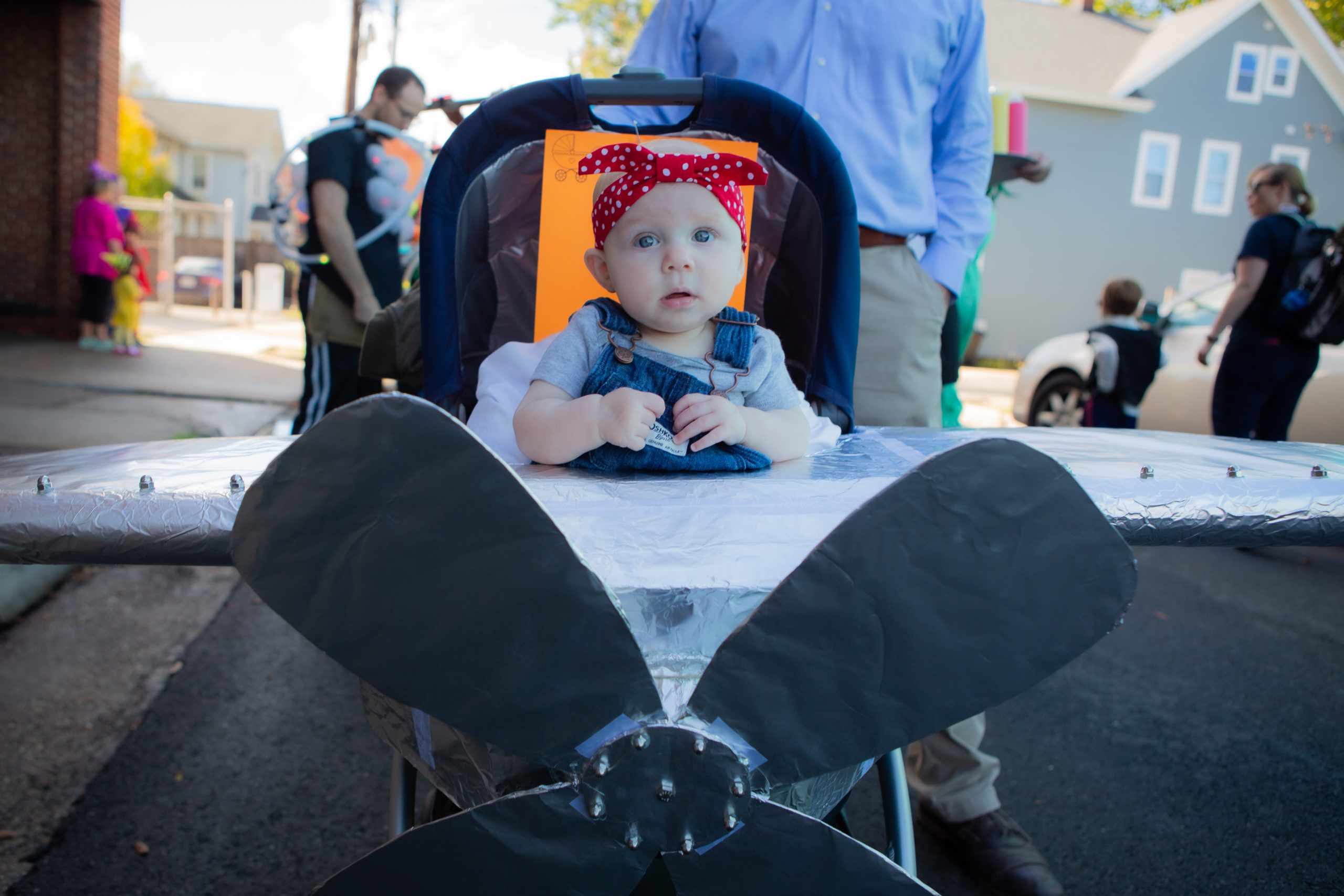 4. Give Back: Help ensure that each child in our community has a happy Halloween. Traditionally, the Del Ray Business Association collects gently used Halloween costumes and hosts a free costume shop for children. Due to COVID-19 restrictions, DRBA will partner directly with local nonprofit organizations serving children, giving community members the opportunity to purchase a costume for a specific child. To donate, visit visitdelray.com/halloween. We hope our free costume shop for children will return in 2022. A collection box for gently used costumes for next year will be located at the Pat Miller Neighborhood Square starting Nov. 1.
5: Halloween Scavenger Hunt Along The Avenue: Walk Mount Vernon Avenue (in costume or not!) and find Halloween-themed items in Del Ray's murals and decorated businesses. Guides will be available at the Pat Miller Neighborhood Square and online at visitdelray.com/halloween starting Oct. 22. Four winners (randomly selected from all entries) will receive a $50 gift card to their favorite Del Ray restaurant or retailer.
For complete details on Halloween in Del Ray — including free advanced registration for the parade and details on how to enter the Best Decorated House or Stroller and Pet costume contests – go to visitdelray.com/halloween.
ICYMI: Alexandria Library Welcomes Community To Fall Outdoor Events