ALEXANDRIA, VA – Have you lost a pet recently or know someone who has? Do you know these stray animals?
The Animal Welfare League of Alexandria is reaching out to the community to spread the word and help locate the families of these lost pets.  "If you have access to neighborhood groups or websites like NextDoor where we are unable to share their information, please help us find their families by sharing their photos and information there," says the shelter in a social media post this morning.
The shelter has renamed all of them and this is where they were found and what they look like: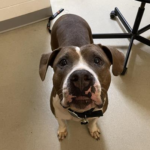 "Darla" is a 3-year-old, female, brown brindle and white pit bull who was found near Essex Ct. and Sanger Ave.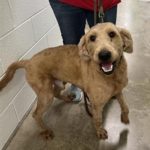 "Paddington" is a 2-year-old, male, tan, golden retriever mix found near Tower Ct. and S. Whiting St.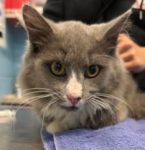 "Nabi" is a 6-month-old, male, gray and white, domestic medium hair found near Independence Ave.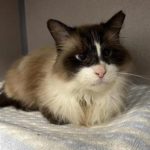 "Eugene" is a 7-year-old, neutered male, seal point Siamese found near Eisenhower Ave.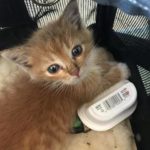 "Tweedle Dee" is a 4-week-old, male, orange tabby, domestic shorthair found near Duke St. and Somervelle St.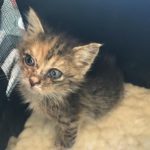 "Tweedle Dum" is a 4-week-old, female, brown tabby, domestic shorthair found near Duke St. and Somervelle St.
If you have information about them or they might be your lost pet, please email info@alexandriaanimals.org or call 703-746-4774. You need to provide proof of ownership when picking up a lost pet. Read more about the process at
alexandriaanimals.org/finding-a-lost-pet
.