Below the Beltway
West Potomac HS Dedicates The Game to One Love
Sharing healthy relationship messages with school community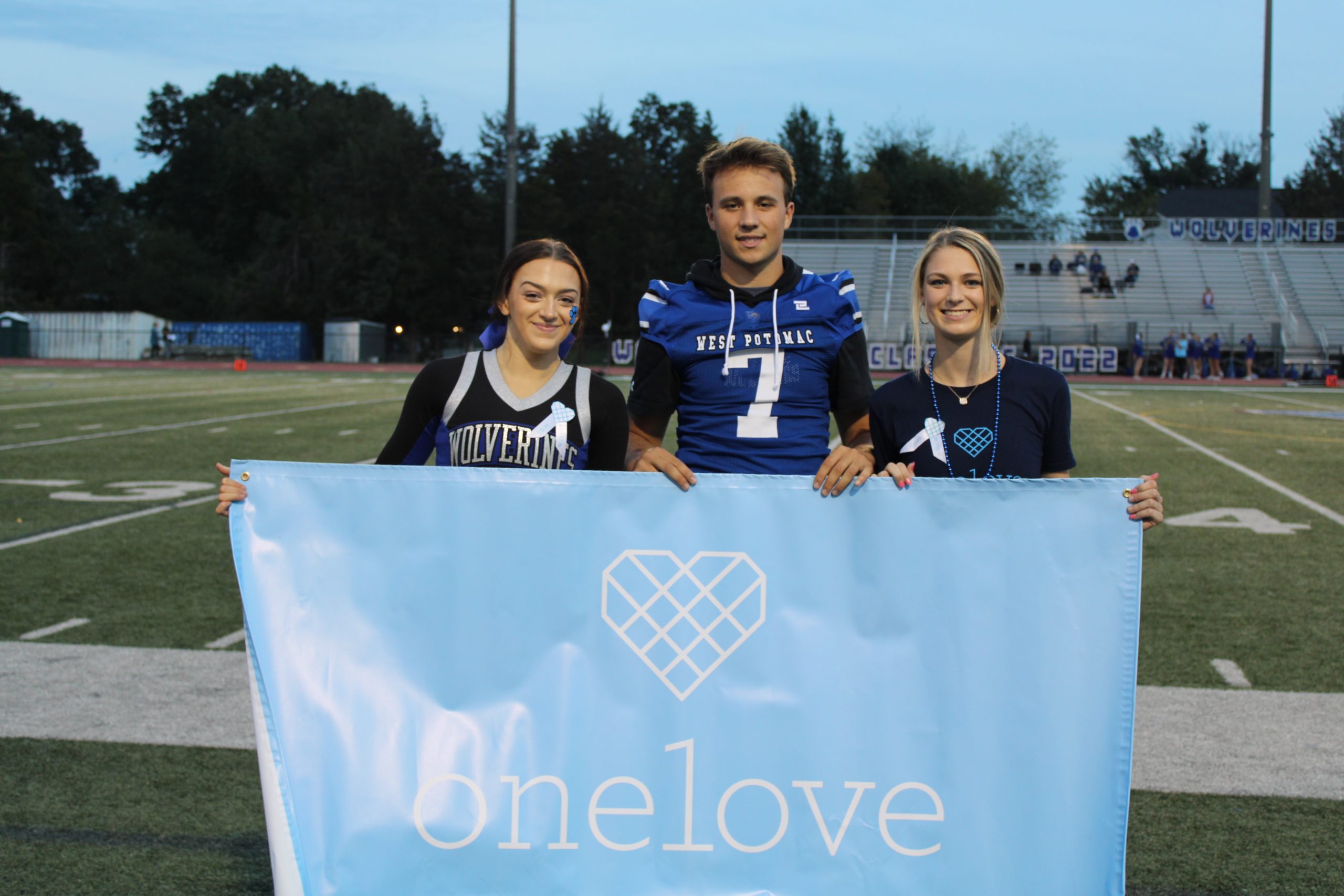 Alexandria, VA – West Potomac High School football games often have a color-coded theme, such as White Out or Black Out, where students dress in the color to show school spirit. One game each year is designated Blue Out to represent the school colors.
The lights shone bright for a Blue Out game one Friday in early October. The game was dedicated to the One Love Foundation, whose color is also blue. One Love raises awareness about recognizing the warnings signs of an unhealthy relationship before it escalates to abuse.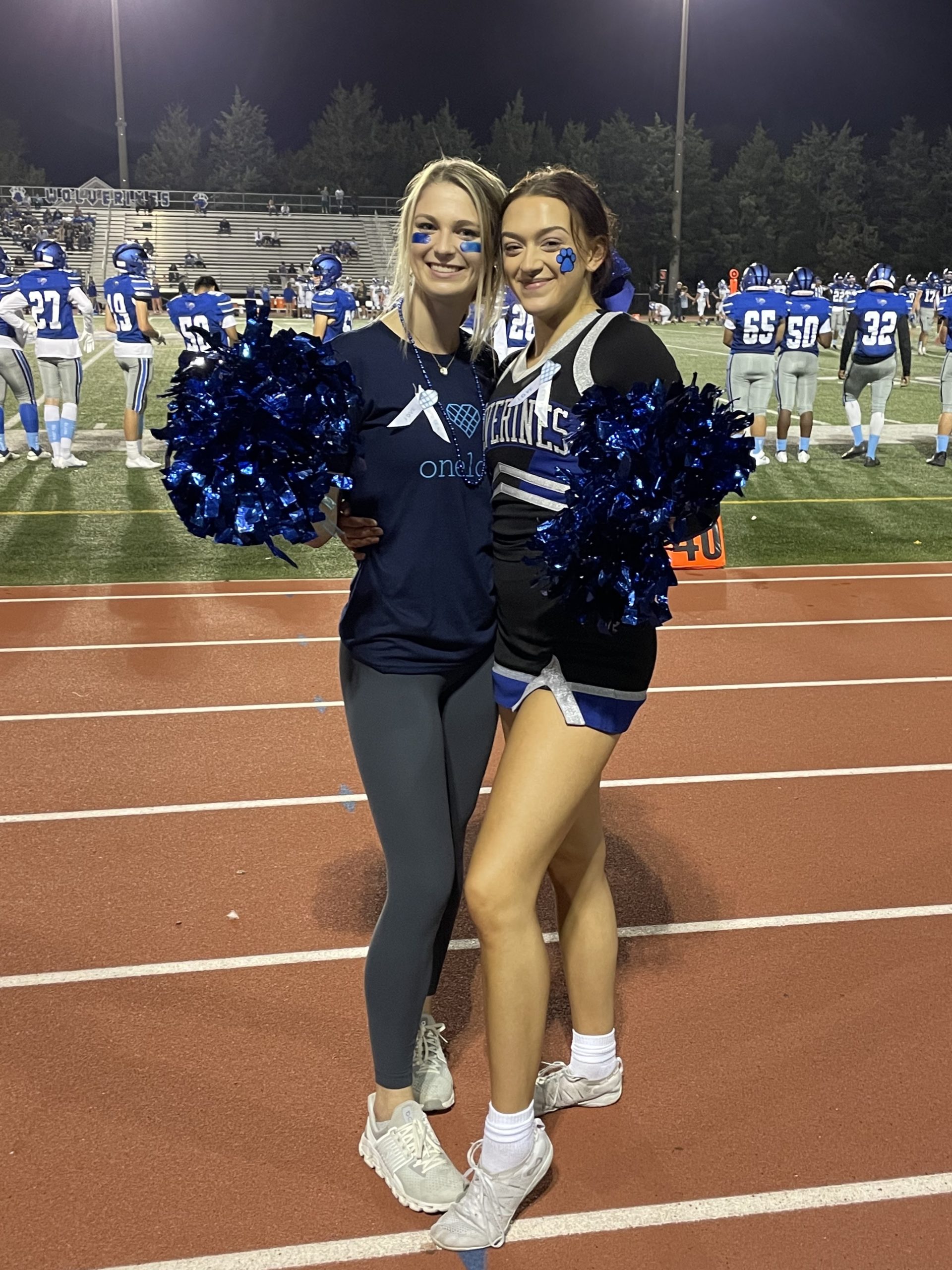 The One Love Foundation was created in honor of Yeardley Love, a UVA lacrosse star killed by her boyfriend in 2010. Yeardley's mother and sister turned their tragic loss into an opportunity to educate young people on the warning signs of abusive relationships so that others may escape the same fate. One Love defines healthy relationships, including romantic relationships and platonic and casual friendships, and educates young people about warning signs or reassuring traits.
West Potomac senior Juliette Fore happened upon One Love while researching an assignment for her freshman-year leadership class. "I was shocked by the facts I discovered," she said. "One in three women, and one in four men, are caught in abusive relationships." After attending One Love training sessions and learning about the curriculum and outreach, Juliette began a One Love club at her high school.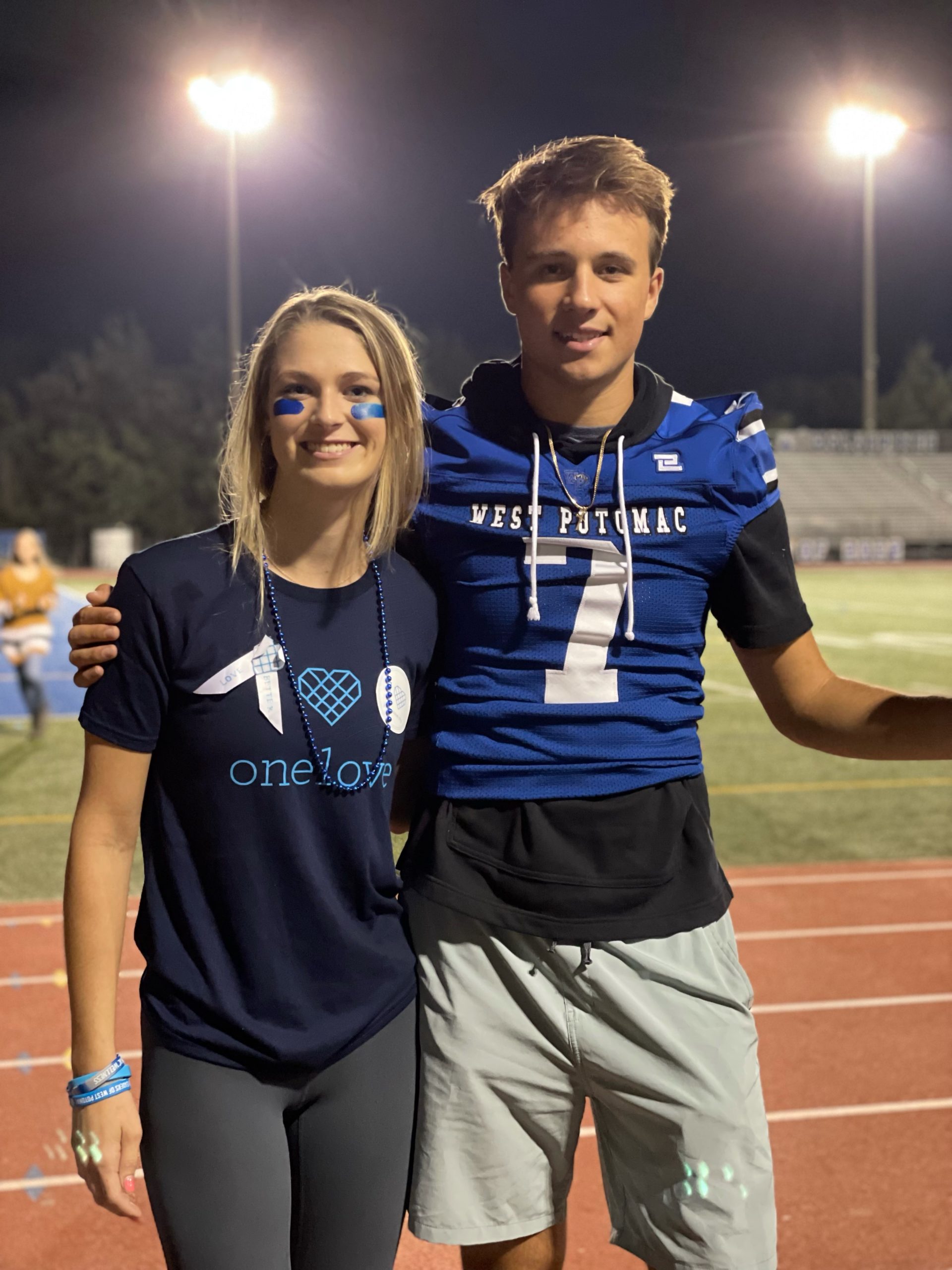 WPHS Principal Tangy Millard was unfamiliar with the organization when Juliette approached her. "After spending a few minutes listening to her presentation, I was blown away and excited," said Millard. "Helping young people understand what healthy relationships are, and what they are not, in high school is critically important." Millard gave Juliette the green light, and West Potomac became the first high school in Fairfax County to host a One Love club.
Juliette didn't take long to get the club up and running. She quickly organized a team of volunteers to help with training and communicating and sharing their message via social media. Amy Hepburn, Juliette's mother, was grateful for the support her daughter received from the administration. "Ms. Millard was amazing and supported the club from the beginning. She ensured any obstacles in their way were removed."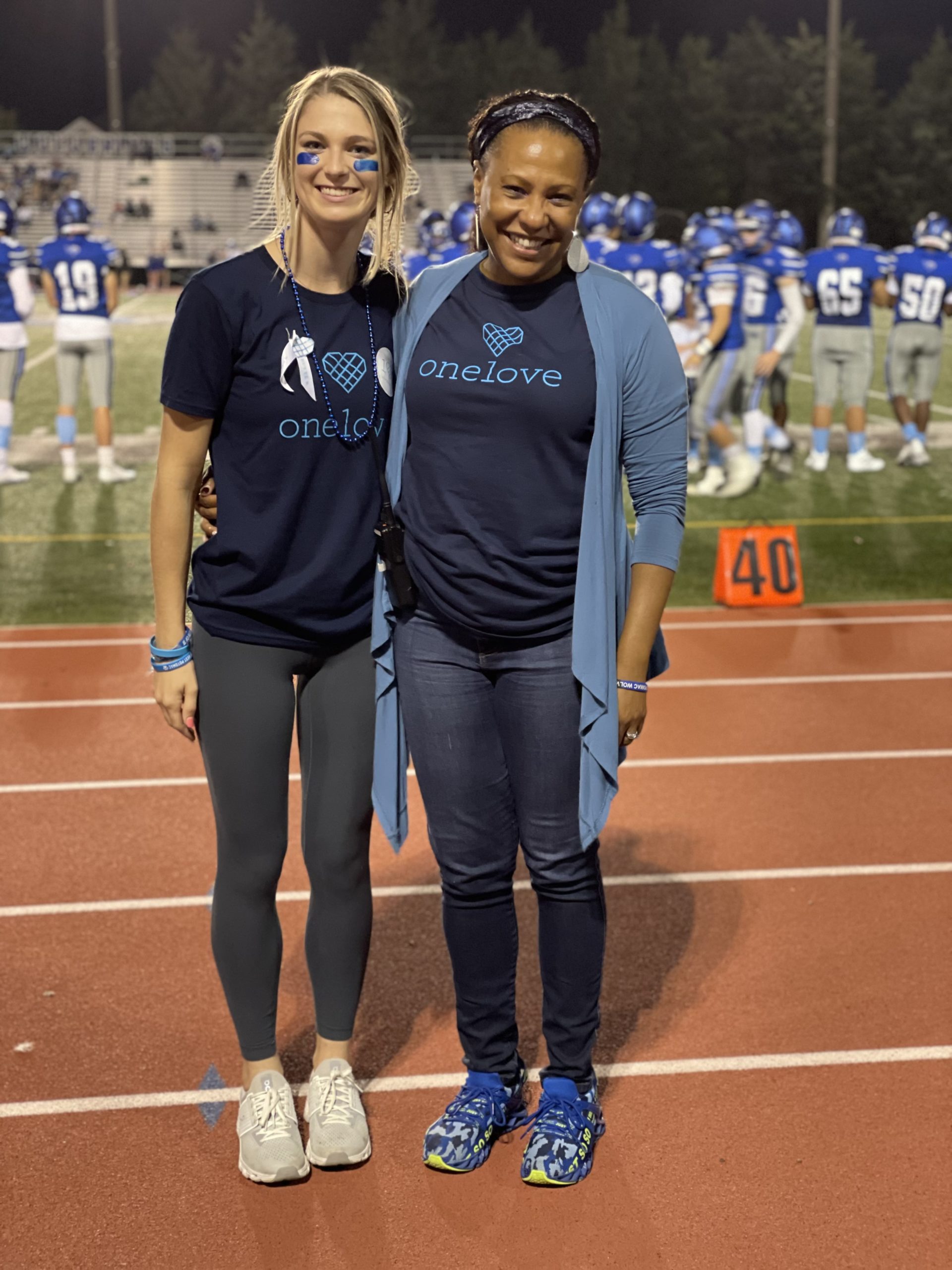 As a key component in the One Love curriculum is training, the club began with athletic groups, such as swim/dive, basketball, football, and dance team. Learning about the program made a big impact on Juliette's classmate, quarterback Owen Joachim. He was shocked by how prevalent abusive relationships are. "I wanted to help educate my friends and classmates," he said.
Owen joined the club as the sports rep. Under his leadership, male participation increased, creating impressive gender parity at WPHS.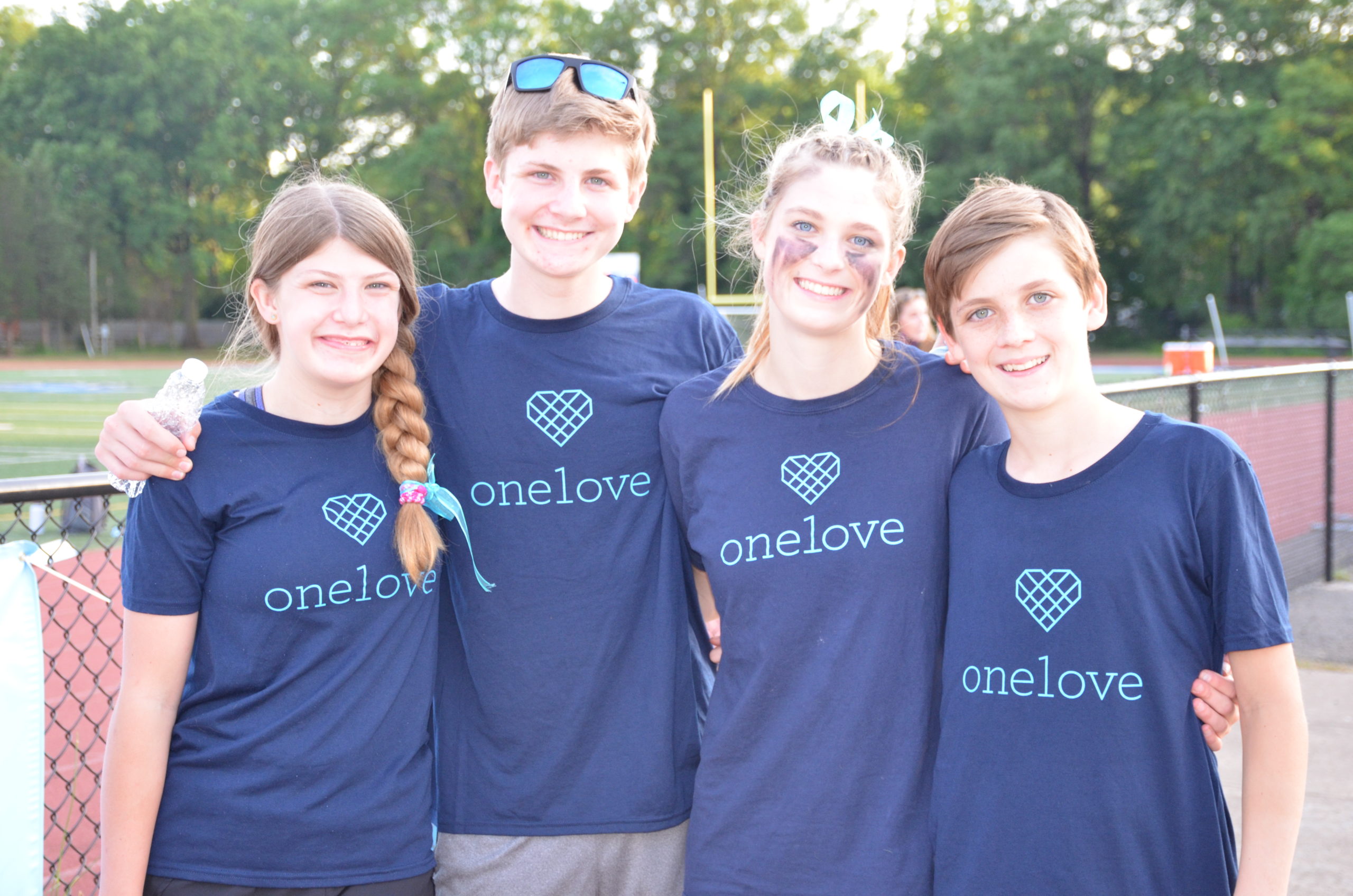 Juliette and Owen, who serve as founder/president and vice president of One Love at West Potomac, led club volunteers in making the Blue Out varsity football game one to remember. They sold t-shirts to promote the game, ordered blue socks for the players to wear, and set up a table on-site to offer One Love Foundation promotional materials and information. As bad luck would have it, Owen broke his leg and couldn't play the game, but he played a big role in promoting the Blue Out game for One Love.
After the game, Amy Hepburn was filled with pride and gratitude. "Football stands full of young people wearing One Love shirts, a high school football team wearing blue One Love socks and telling their peers to #lovebetter, a cheer and dance team leading the Hype Squad in One Love shirts, a One Love information table jammed with students learning the warning signs of unhealthy relationships, and a community in full support cheering them on in their mission to end relationship violence. Never doubt – our future is bright with these young leaders lighting our path."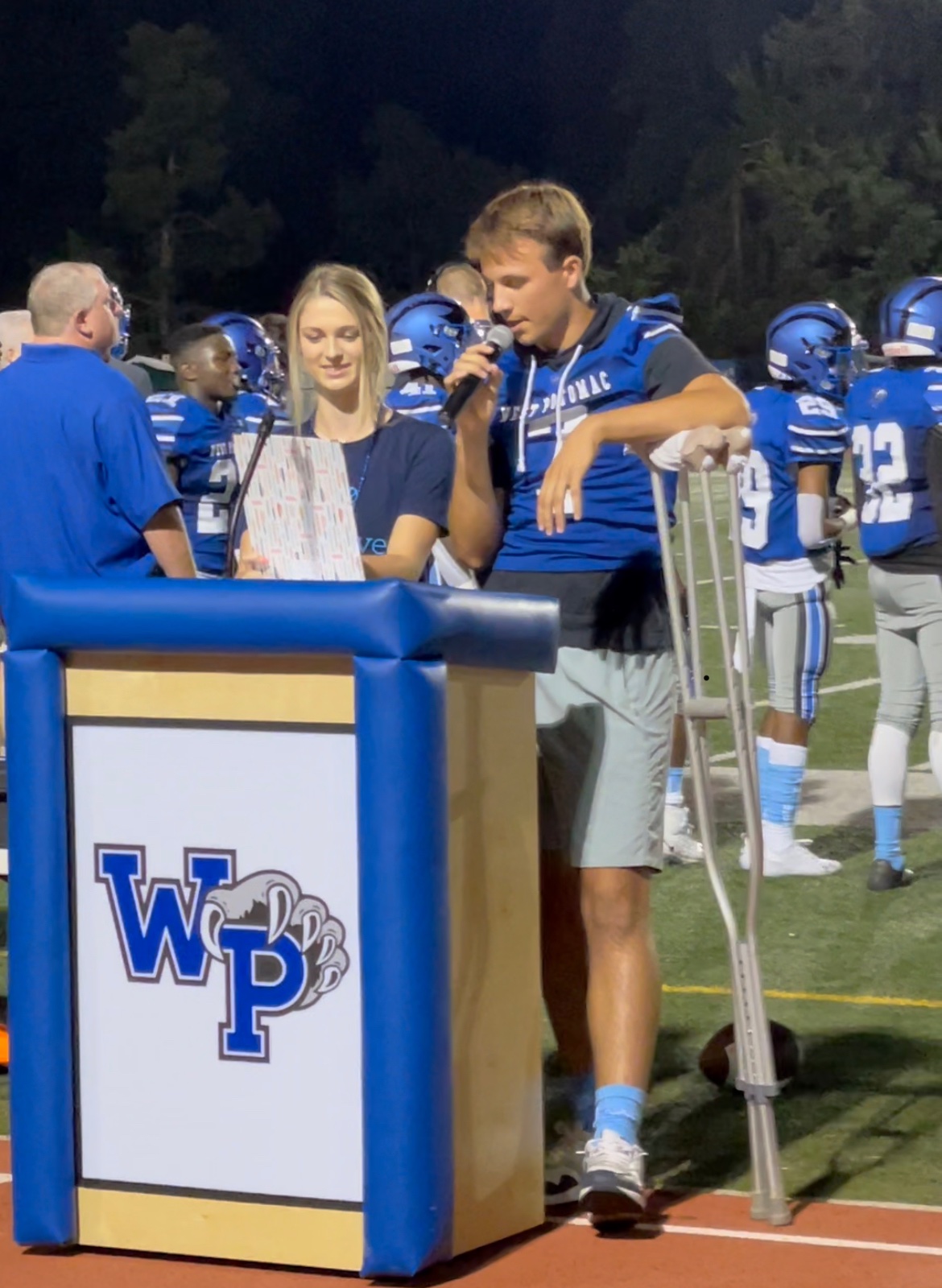 WPHS dance team coach Gennifer Difilippo is inspired by the One Love club's activism and was happy to participate in the Blue Out. She said, "It's commendable that these high school kids are shedding light on this issue before they all go off to college. It will be so helpful for them to be able to recognize the warning signs of an unhealthy relationship."
Looking toward the future, Juliette is eager to expand upon everything she's learned through One Love. "I'd like to see training on recognizing healthy relationships incorporated into the health education curriculum in schools."
Principal Millard is grateful for everything the student leaders have accomplished. "These One Love leaders have provided on-the-ground direct learning via workshops, speakers, awareness weeks, and fundraisers. Having One Love at West Potomac has enriched our community and we are thankful." Visit https://www.joinonelove.org/ for more information on the One Love Foundation.
ICYMI: Brenman Award Winners Honored at Oct. 26 Alexandria City Council Meeting