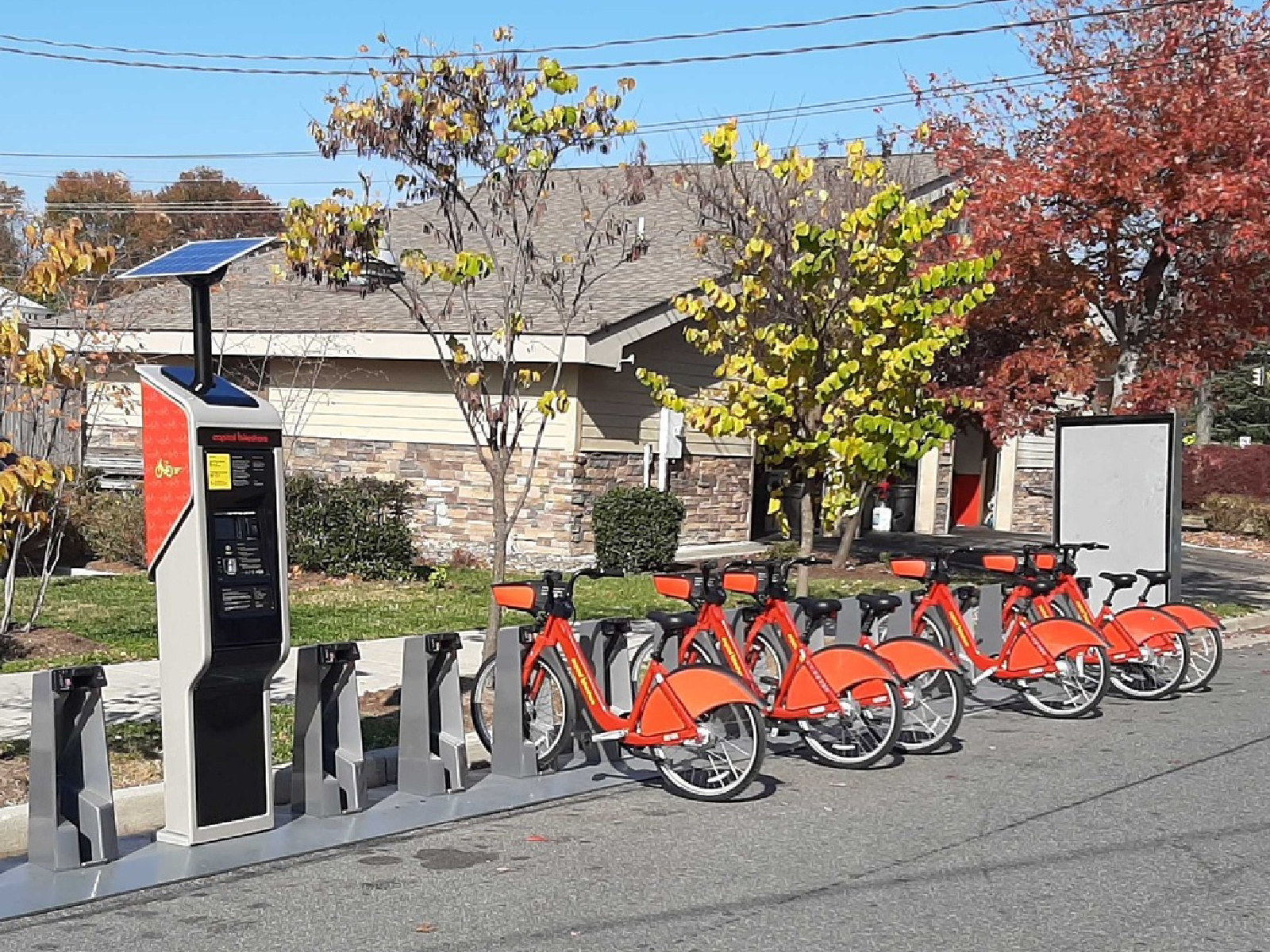 ALEXANDRIA, VA – Posted on the City's Transportation and Environmental Services social media this morning is an announcement that two new stations have been added to the Capital Bikeshare inventory in Alexandria.
The City's bikeshare expansion project is funded by VDOT grants and 15 more installations will be phased over several months. The tentative installation schedule for November and December 2021 is as follows:
November 2021: Pickett & Shillings
December 2021: Reed & Edison, King & Kenwood, Washington & Wilkes, Main Line Blvd & E Glebe, Commonwealth & Reed
These stations were discussed at the Traffic and Parking Board meetings in July and September 2021.  More information can be found in the dockets for those meetings at alexandriava.gov/trafficparkingboard.
New Capital Bikeshare Dashboard
The City created a new dashboard to display data about Capital Bikeshare use. The dashboard is available online here.
The City of Alexandria's bike sharing program, in partnership with the District Department of Transportation, Arlington County, and Montgomery County, is called Capital Bikeshare. With Capital Bikeshare, you can choose from over 500 stations in the region, and return a bike to any station near your destination.
Trips are $2 for 30 minutes and is a great way to get around the region. Capital Bikeshare also has $5 annual memberships for those that are receiving federal assistance. Please see the attached flyer for more information about Capital Bikeshare memberships.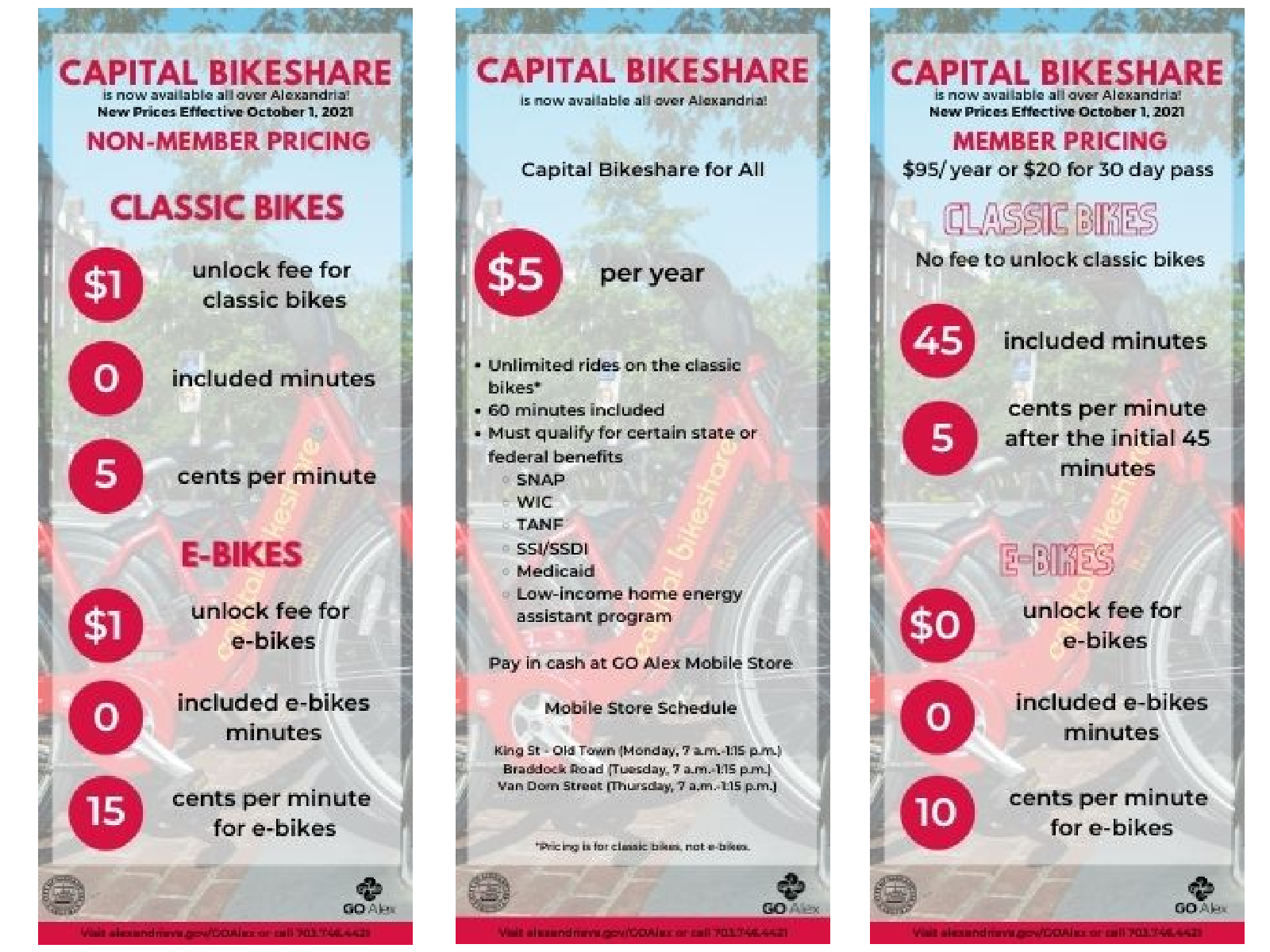 Capital Bikeshare Membership (English)