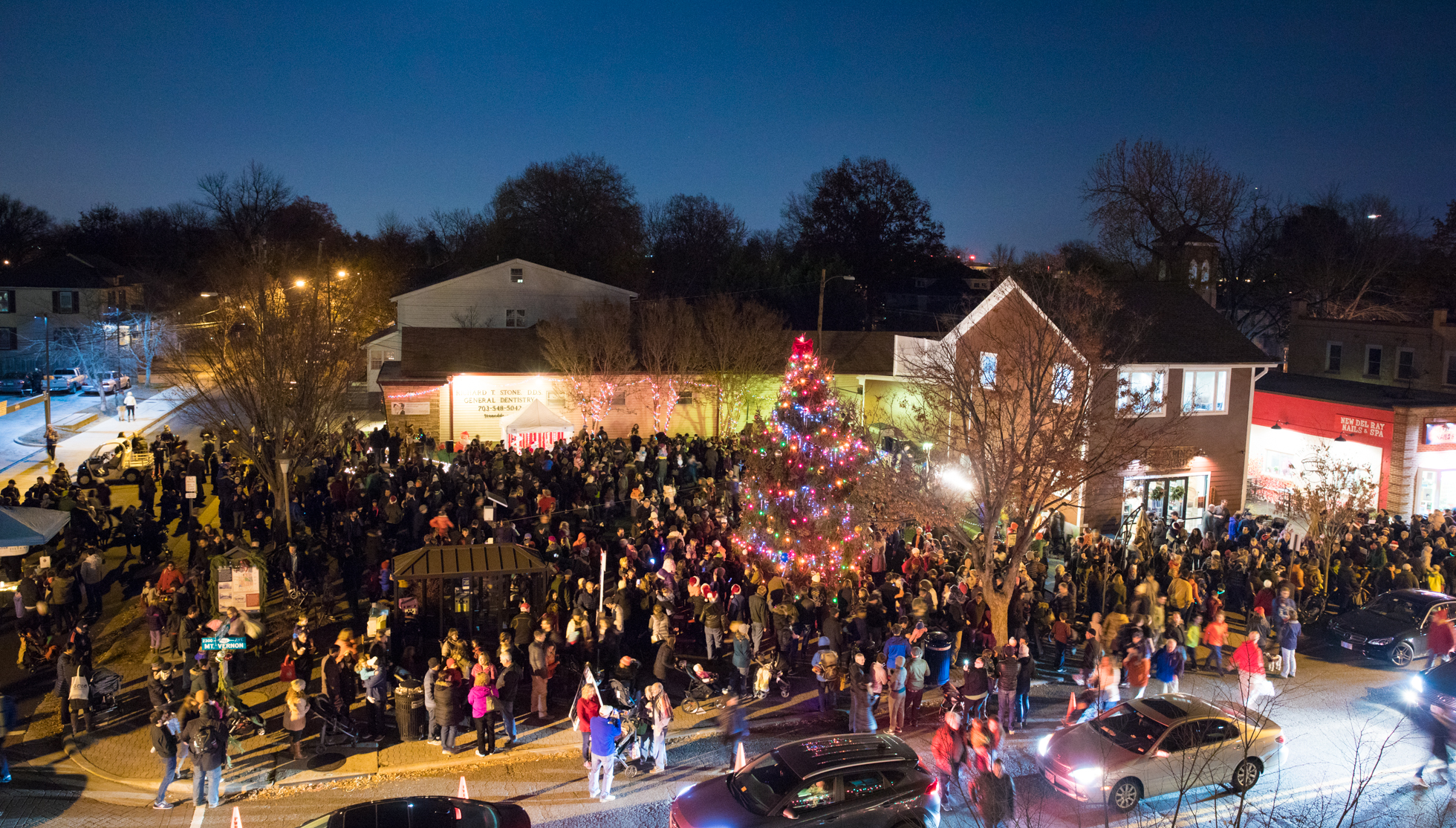 Alexandria, VA – It's the most wonderful time in Del Ray! The holiday season reflects the community's reputation as a dining, retail, wellness, and arts destination in the region, along with its commitment to supporting Alexandria nonprofits year-round. Here are five ways to get in the holiday spirit along Mount Vernon Avenue:
Del Ray Holiday Decorating Contest: Entries for the Del Ray Holiday Decorating Contest must be received by December 10. Last year we had tons of entrants and this year we hope will be even bigger! The competition timeline is:
· November 6 – December 10, 2021: Entry form submission period
· December 11 – December 20, 2021: Online voting open for People's Choice Awards
· December 11 – December 20, 2021: Judges visit entrants and score for Best Home Display, Best Business Display, and Best Business Window Paint Display
· December 24, 2021: Winners announced
To emphasize, the full list of entries will be ready by December 10, the winners will be announced on December 24. To compete or get more information, an embedded Google map that will be updated as entrants submit their forms, an FAQ about judges, and a list of the 2020 winners, go to activitiesdrca.wixsite.com/delrayholiday2021
Keep community traditions: Get an early start on holiday shopping and stroll Mount Vernon Avenue as it is lit with thousands of luminarias in honor of the late Nancy Dunning. Participants are urged to bring new full-size lotions, deodorants, and body wash; ground coffee, or flip flops/shower shoes in various sizes for Carpenter's Shelter. The event is free and open to all.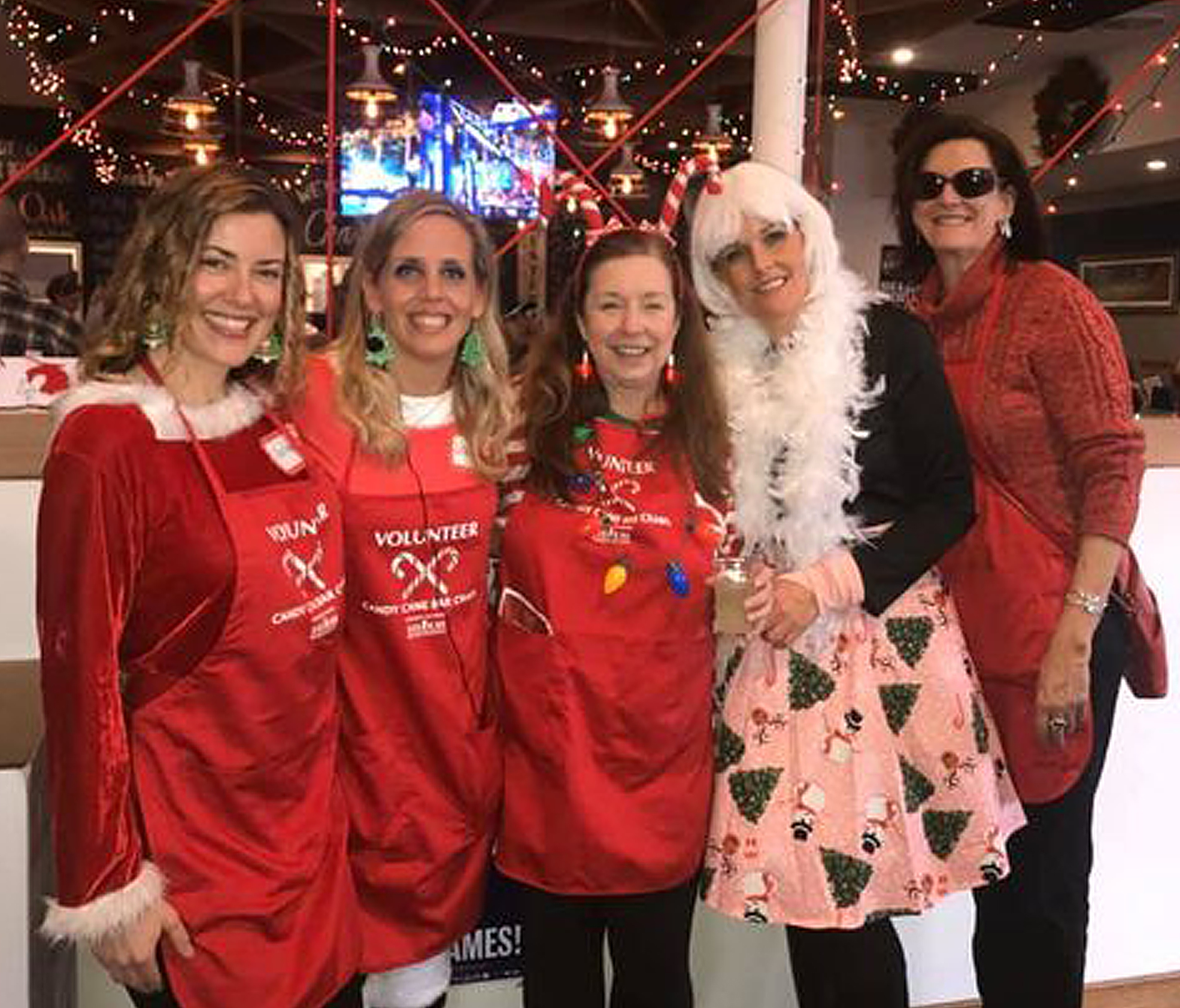 Give back: Take a break from the bustle of holiday preparations and enjoy specialty cocktails, beer, and food specials at 15 top Del Ray restaurants during the 6th Annual Candy Cane Bar Crawl on Sat., December 11, from 1 pm to 6 pm. The event raises funds for Neighborhood Health, a nonprofit that works to improve health and advance health equity in Alexandria, Arlington, and Fairfax by providing high-quality primary care regardless of a patient's ability to pay. For more information and to purchase advance tickets, visit www.visitdelray.com.
Make time for self-care: From December 8 to 19, The Wellness District of Del Ray will offer twelve days of wellness tips and special promotions. Follow @thewellnessdistrictdelray on Facebook and Instagram for short videos highlighting the Twelve Days of Wellness during the bust holiday season.
Shop local: Find the perfect gift while supporting Del Ray's small businesses. Shop local and enjoy special promotions while sipping wine during the Shops of Del Ray's Holiday Sip & Shop on Thursday, December 9, from 6 pm to 9 pm at select Del Ray boutiques. Finish your list and discover handmade gifts at the Del Ray Artisans' Annual Holiday Market, held each weekend in December, or at the Del Ray Holiday Pop-Up Market on December 11, featuring local artists and entrepreneurs.
Make memories: Local artists will use the storefront windows in Del Ray as a giant canvas, hand-painting holiday-themed windows along Mount Vernon Avenue. Pick up a coffee or hot chocolate and a sweet treat at one of Del Ray's coffee shops or bakeries, check out the windows, and participate in a holiday scavenger hunt available at the Pat Miller Neighborhood Square, located at the intersection of Mount Vernon & Oxford Avenues. For complete details and a schedule of events, visit www.visitdelray.com.