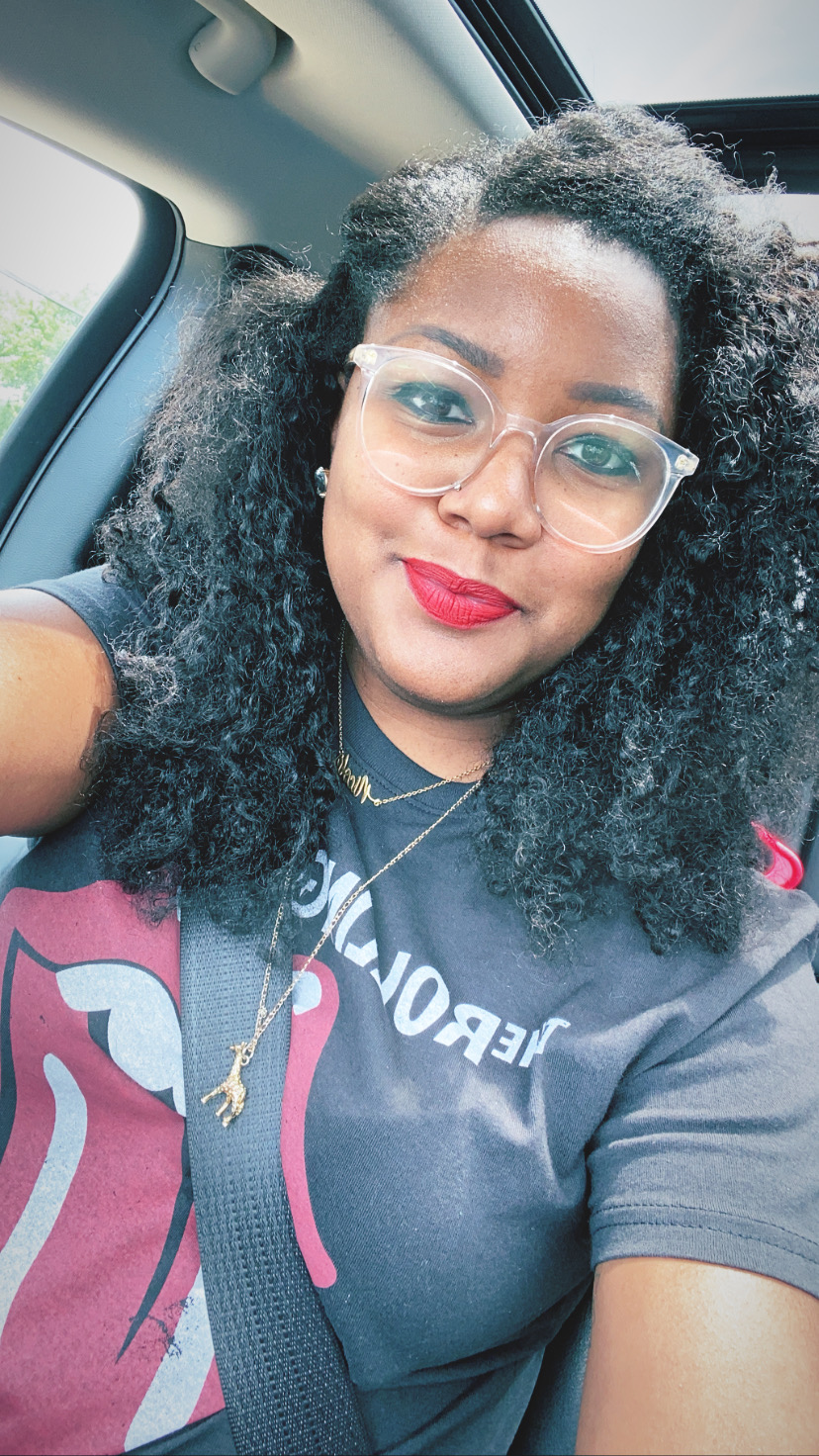 Alexandria, VA – The Alexandria Noir column is kicking off the month of December by shining a light on Ms. Tasha Pennington. She is the owner and creator of Pennmanship Calligraphy. Ms. Pennington recently moved to Alexandria from St. Louis, Missouri, in June 2020 and has already hit the ground running by immersing herself into the Alexandria community, from checking out the liveness of Old Town to applying to be a featured business in the upcoming Shop Made in VA store. In addition to being an entrepreneur, Ms. Pennington is a science teacher in Arlington and a wife and mother of two lovely daughters.
I was so honored to be the first publication to profile Ms. Pennington and the great work she is doing through her business to showcase the art of calligraphy in an environment where most writing is done electronically. During this interview, I dive into her passion for this arena and her upcoming plans for the future of Pennmanship Calligraphy.
Zebra: When did you first develop an interest in calligraphy?
Ms. Pennington: In 2017, I was working as a full-time teacher in St. Louis, Missouri. To relieve stress, I would go to yoga classes at least 3-4 times a week. My husband and I were also saving to buy a house and prepare for a wedding during this time. I quickly realized that my beloved yoga classes were starting to become an expense I couldn't afford.
I called my parents to express my heartache of giving up yoga with the anticipation that they would help pay for my classes, but with their straightforward guidance, they suggested I select another activity that was therapeutic and could fill the void of taking yoga classes.
Truth be told, I cannot tell you the day I picked up a marker or calligraphy pen. I can say is that it did the trick and helped me find a new invigorating and exciting passion.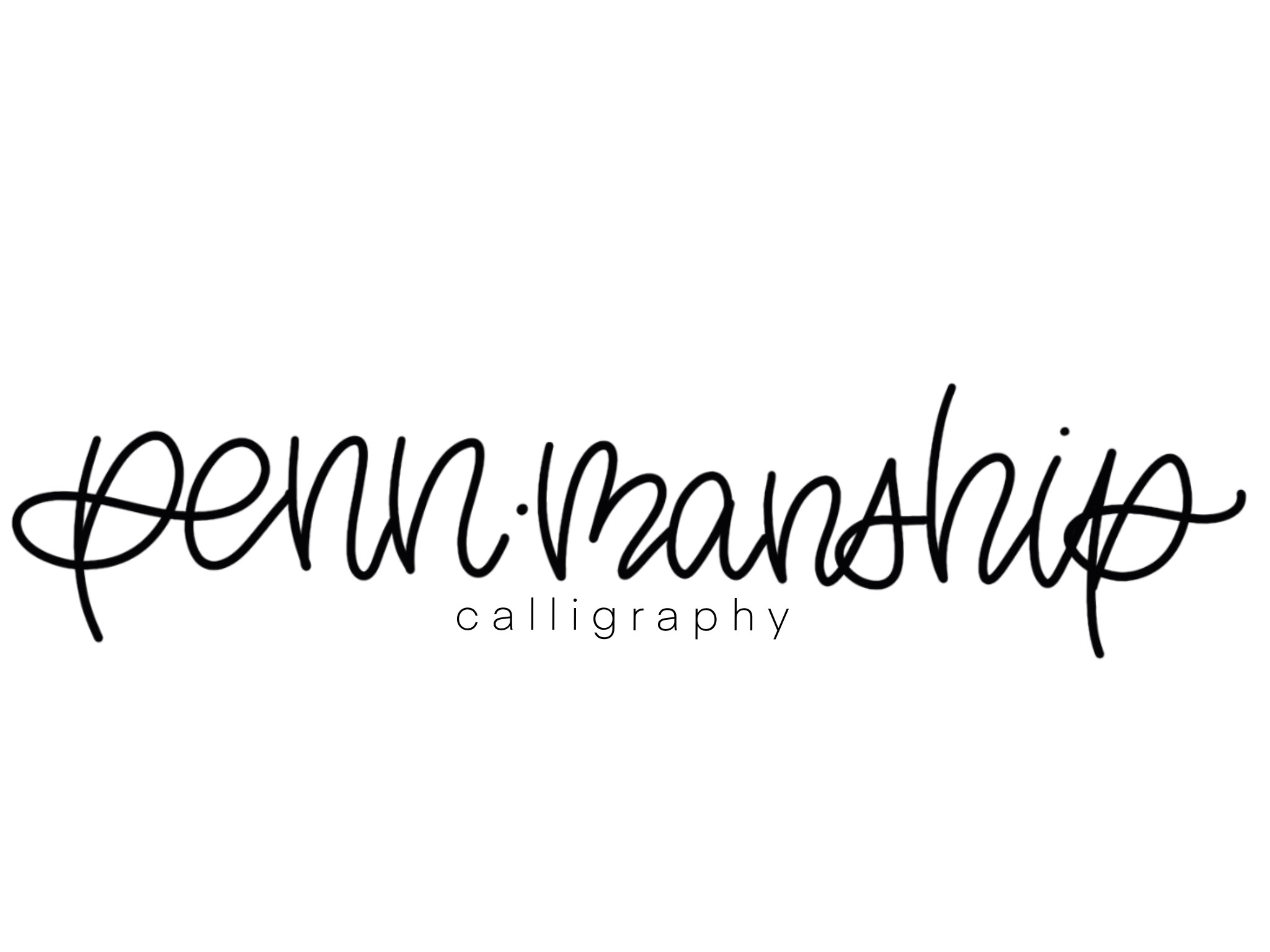 Zebra: You founded your company in 2018. How has the calligraphy industry changed since you entered? What are some of the trends you have noticed?
Ms. Pennington: I've observed that more Black calligraphers are entering the industry. By following the hashtag #calligraphersofcolor on Instagram, I found my tribe of like-minded individuals passionate about this line of work.
As far as trends, I have noticed that large luxury brands are reaching out to calligraphers to do onsite engravings at their presentation counters and events. It's also becoming more of a luxury item than I would have imagined four years ago.
Zebra: What is the most interesting calligraphy project you have worked on so far?
Ms. Pennington: Pickle jars that were given as baby shower thank you gifts to my client's guests. I engraved eat jar with the word "Thanks" on them. I thought this was such a creative gift to give because it aligns with the idea that pregnant women are always craving pickles.
Zebra: How do you select the calligraphy style and media for a project?
Ms. Pennington: I don't select the style for my projects. I have an organic approach to everything that I create. The great thing about the art form of calligraphy is that each project is uniquely one of a kind.
Regarding the medium, I do a cross between pen & ink, markers and engraving based on the materials I am working with and the request that comes from my clients, who are predominately wedding planners who know my personality and style.
Zebra: What are some of your favorite Alexandria establishments, and why?
Ms. Pennington: I drink coffee every day, and when I have time to visit a local coffee shop, Misha's Café is always at the top of my list. During the summer, after dropping my daughter off at summer camp, I stopped by their location almost every day.
Another favorite is Scramble Alexandria. It's a great indoor playground on Eisenhower Avenue that I like to take my kids to and has quickly become our go-to place for a family outing.
Zebra: What are your plans for the future with Pennmanship Calligraphy?
Ms. Pennington: My future goal, if I could have unlimited funding, access, and a whole staff of people, I would love for Pennmanship Calligraphy to be an in-school program for children.
The goal would be to spark that same creativity that I didn't know existed in me. Which would create an opportunity for children who do not have the chance to explore extracurricular interests outside of school the ability to creatively explore during the school day and show them that there are Black women who own their businesses in the world.
Currently, however, I offer one-on-one hand lettering classes based on consumer demand and COVID protocols. If anyone is interested in booking a class, they can email me at [email protected].
Zebra readers can reach out to Ms. Pennington by logging on to her website (www.pennmanship.com/) and visiting her Instagram page (www.instagram.com/penn.manship/).