Alexandria Archives
Civil Rights Advocate Virginia Foster Durr's Connection to Alexandria
Her deep commitment took root in Alexandria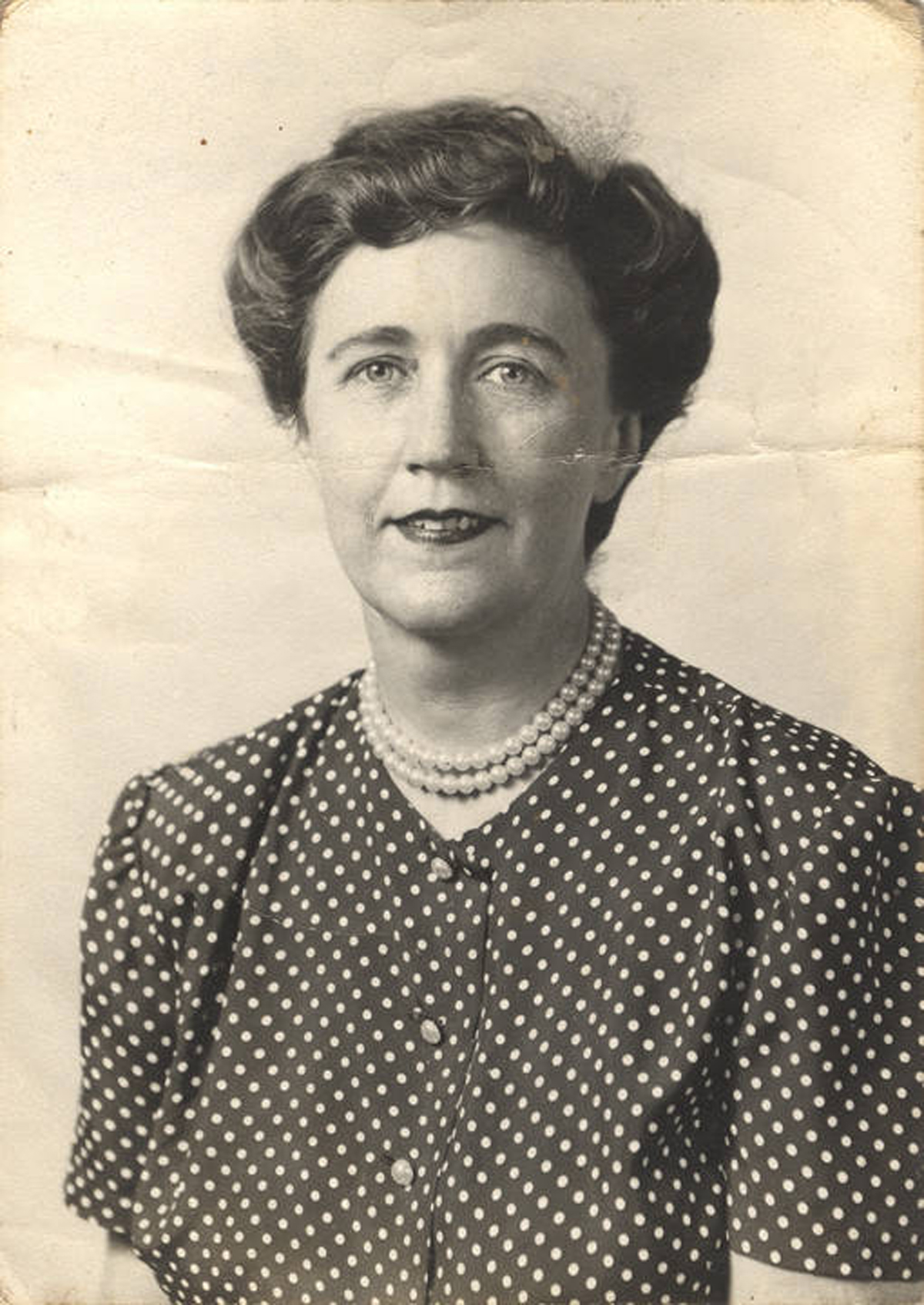 From the Office of Historic Alexandria
Alexandria, VA – Historians of the Civil Rights Movement remember Virginia Foster Durr as a prominent friend and supporter of Rosa Parks in Montgomery, Alabama, in the 1950s and '60s. But the roots of her involvement can be traced to when she lived in Alexandria, attending social events on Seminary Hill in the 1930s and '40s.
Virginia Durr grew up in privilege in Alabama, but her experiences in Alexandria, first as a proponent and supporter of New Deal policies and then of racial equality, led her to challenge the status quo when she and her husband Clifford later returned to Alabama.
Virginia's sister was married to Supreme Court Justice Hugo Black and also lived in Alexandria. Virginia found meaning and confidence in her activism, first as a member of a local Business and Professional Women chapter in the 1930s and later in organizations that fought for civil rights. While attending traditional social events such as teas and parties, Durr began connecting with women who became powerful activists in the fight for civil rights in northern Virginia, such as Mary McCandlish Livingston and Belinda Crompton Straight.
Virginia's social connections, including her sister Josephine Foster Black and labor leader John L. Lewis' wife and daughter, provided opportunities to engage in political activities in the manner considered socially acceptable for genteel women. One of her first causes was fundraising for the Southern Summer School for Workers, a six-week program to educate and empower workers from southern mills, factories, and fruit packing plants. Southern Summer School students, who usually were already associated with organized labor, received instruction in English, economics, health, hygiene, and labor history.
Virginia Durr's identification with the labor movement led her to enroll her two younger daughters in Alexandria public schools. Although other women advised her that St. Agnes School was the only appropriate school for her daughters (and her first daughter Ann went to St. Agnes for some time), Virginia enrolled the younger girls in Lee-Jackson Elementary School. Seeking to better the school, Virginia became president for the Lee-Jackson Parent-Teacher Association and fought for school lunches and safe playground equipment for all students.
Virginia committed herself to the efforts of the National Committee to Abolish the Poll Tax. She became interested in the issue while involved with the Southern Conference for Human Welfare (SCHW). This interracial group sought to improve living conditions in the South and reduce racial segregation. Durr's work in abolishing the poll tax led to acquaintance with First Lady Eleanor Roosevelt and ultimately helped lead to the Voting Rights Act of 1965.
While her national work with SCHW connected her with prominent African American leaders Mary McLeod Bethune and Mary Church Terrell, Virginia Durr also spoke and volunteered for local civil rights organizations. One of those organizations was a program at the Pendleton Street Recreation Center that included African Americans attorney Oliver Hill and future attorney Otto Tucker. Otto was arrested in 1939 as part of the Sit-in at the Barrett Branch Library organized by his brother Samuel.
By the mid-1940s, Virginia was actively involved in the national political scene. Her support for the New Deal led her to run for the US Senate on the Progressive Party ticket as a means of support to presidential candidate Henry Wallace. Although Durr did not come close to winning her election, it is interesting to note that she garnered twice as many votes as Wallace.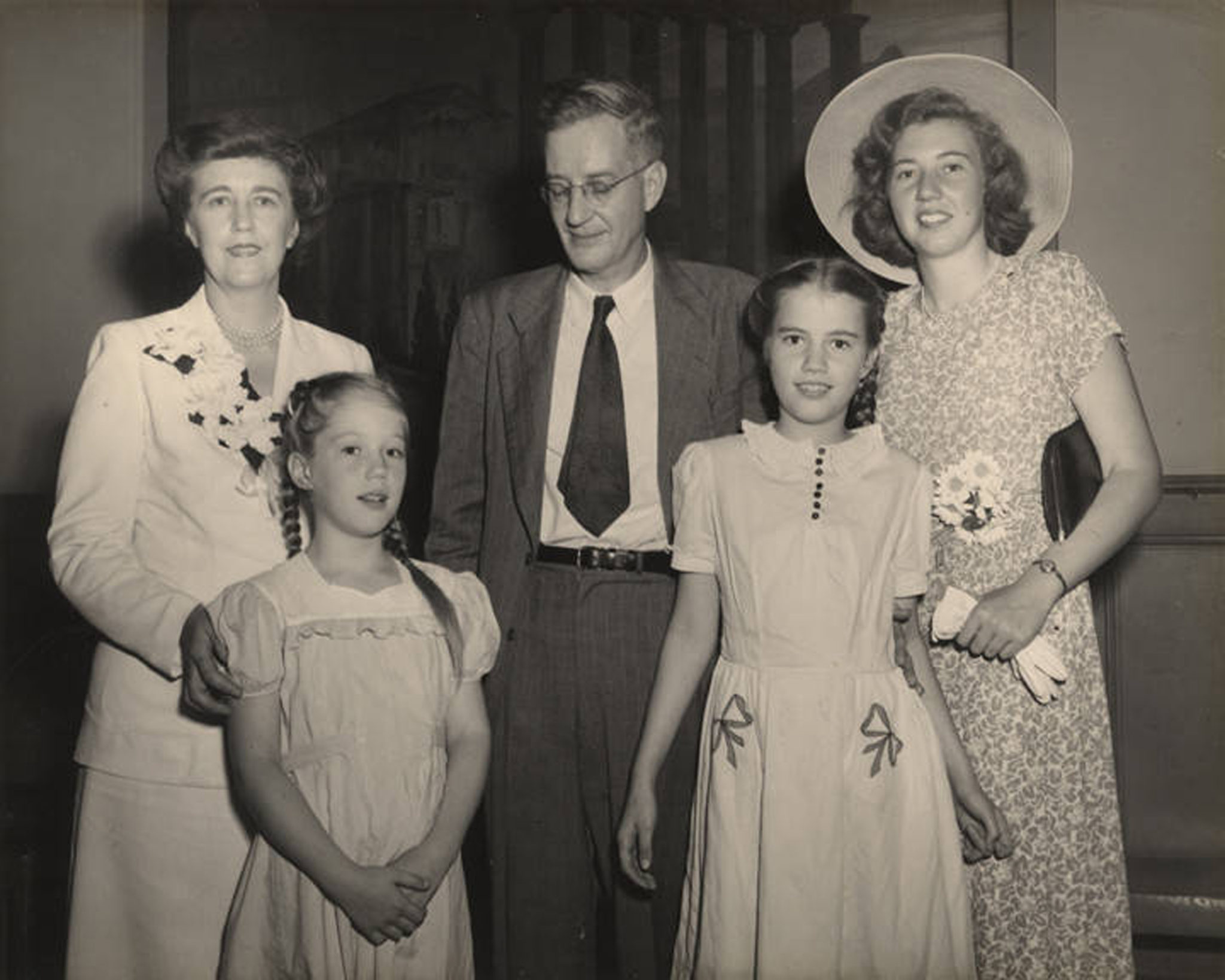 At that time, the Durrs had no intention of returning to Alabama. One sign of their choice to stay in Alexandria was the burials of both their young son and Virginia's mother in Ivy Hill Cemetery. But in 1951, the Durrs left Alexandria and returned to Montgomery, Alabama.
Virginia volunteered for the Council of Human Rights, the only interracial civil rights group in Montgomery at the time. While working on civil rights issues, she befriended E.D. Dixon, a man who had worked for the NAACP. Dixon introduced Virginia to his friend Rosa Parks.
Virginia Durr helped support Ms. Parks by patronizing her sewing business. Virginia also raised money for Ms. Parks to attend the Highland Folk School, which sought to empower African Americans to utilize the Brown v. Board of Education Supreme Court decision. When Rosa Parks was arrested for refusing to move to the back of the bus in December 1955, E.D. Dixon, Virginia, and Clifford Durr paid her bail.
Far from our city's limits, Virginia Foster Durr's experiences in Alexandria ultimately led to her strong support of Rosa Parks and the Montgomery Bus Boycott. She is a strong figure in Alexandria's and Women's History.
ICYMI: Gadsby's Tavern Seeking Applicants for Junior Docent Program