Affordable Housing
Community Lodgings Looking To Expand Affordable Housing in Alexandria With Redevelopment Project in Arlandria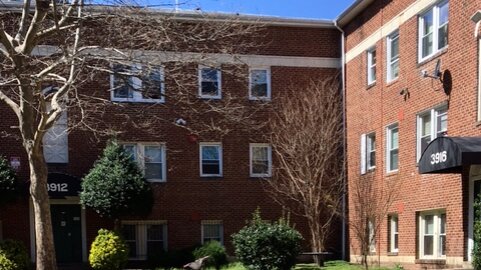 ALEXANDRIA, VA – There is a continuing need for affordable housing in Alexandria. To address that need, Community Lodgings submitted a development concept plan (Stage 1) this week to the Department of Planning and Zoning. It focuses on a redevelopment of the Elbert Avenue Apartments in the Arlandria-Chrilagua neighborhood.
Lynn Thomas, the executive director of Community Lodgings said: "The need for affordable housing in our region is well-established and increasingly urgent.
"The modernization and expansion of this property will help grow housing stock for moderate- to low-income households, reduce the economic burden of housing in this community, improve the quality of living for residents, and enable Community Lodgings to support the community by doing what we do best: provide housing stability for struggling individuals and families."
The apartments were built in the 1940s, and have undergone what Community Lodgings call "band-aid fixes" over the decades. The complex now provides 28 apartments to individuals/families on low incomes or 60% of the Area Median Income.
Submitting the development plan is only the beginning. While there have already been meetings to hear feedback, Community Lodgings is planning to host more. (As of this writing, dates have not been announced.) The next step is to obtain a rezoning permit for the Residential Multifamily Zone. This will be brought before Alexandria City Council within the next year.
If approved, construction could start in 2024.
Not only would the project expand affordable housing in the city, it would also provide amenities to the community at large. This inludes recreational space, learning spaces with computers, and meeting rooms for public use.
For 35 years, Community Lodgings has helped individuals and families in Alexandria through homelessness and housing instability, fostering a sense of independence and self-sufficiency with its many programs.
"Community Lodgings has a proven track record of helping Alexandria's working families, low-income families and families coming out of homelessness to get back on their feet and on the road to self-sufficiency by providing housing stability and support services," said Mayor Justin Wilson. "We are pleased that Community Lodgings is continuing to invest in Alexandria and devise solutions to help address the affordable housing shortage in our region."
To learn more about the project, visit communitylodgings.org/programs/affordable-housing/elbert-redevelopment.