Community News
Conserve Energy and Save Money With SolarizeAlexandria Program, Returning April 1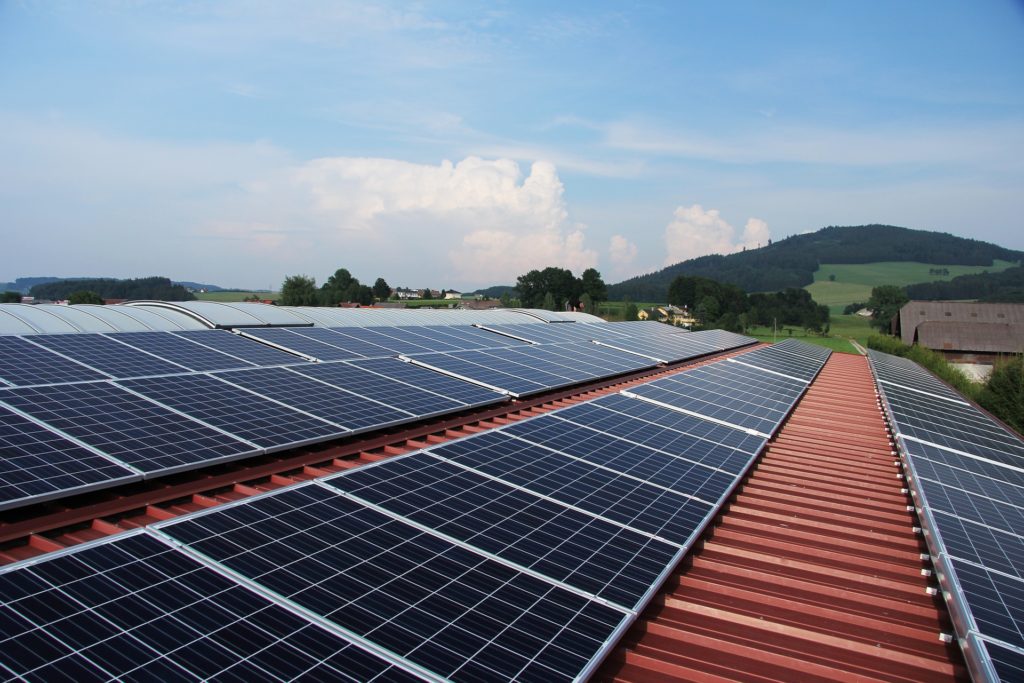 This article has been updated. The priginal version mentioned a federal tax credit to reduce the cost of an electric vehicle charging station. This credit is no longer available.
ALEXANDRIA, VA – –SolarizeAlexandria is a program that makes it easier for residents and business owners to install solar power systems on Alexandria properties. This year's campaign runs through June 30. SolarizeAlexandria, now in its eighth year, offers the options below.
Solar Energy for Your Home or Business
Each property owner who registers for the SolarizeAlexandria program will receive a free, no-obligation virtual solar site assessment for their home or business. During this virtual assessment, a qualified solar energy professional will evaluate whether solar power is a good option for the home or business. Property owners who would like to pursue solar power can take advantage of discounts that leverage regional bulk pricing and financing offered by a qualified solar energy professional.
If the property owner decides to install a solar power system on their home or business, then a qualified solar energy professional and installer will work with the property owner to conduct an additional evaluation and design, and schedule any necessary onsite work. The City also offers a property tax exemption for residential property owners for the value of certified solar energy equipment. The federal investment tax credit (ITC), sometimes referred to as the solar tax credit, allows you to deduct a percentage of the total cost of installing a solar power system from your federal taxes.
Battery Storage
The SolarizeAlexandria program also enables participants to purchase battery storage, in addition to a solar energy system. When battery storage is used in conjunction with a solar energy system, property owners can store the electricity generated by the system for use anytime. In addition, battery storage may provide the ability to power portions of the home during a power outage.
Electric Vehicle Chargers
This year's program continues to offer participants the option to purchase a level two, 240-volt electric vehicle charging station that will provide electric vehicle charging up to 20 miles range per hour of charging time to their home or business.
Learn More During Virtual Information Sessions
Upcoming informational webinars for interested property owners will provide more details about SolarizeAlexandria and solar power options:
●        Tuesday, April 5, noon–1 p.m.
●        Wednesday, April 27, 6–7 p.m.
●        Thursday, May 19, 3–4 p.m.
●        Tuesday, June 7, 1–2 p.m.
For webinar information and to register, please visit solarizenova.org/events. To learn more about how solar power works, how to afford a solar system, and the incentives and programs available to solar customers in Virginia, refer to the solar energy information on the City's Climate Change & Energy webpage. Determine whether your property is a good fit for solar using the Northern Virginia Solar Map.
Alexandria joins the Northern Virginia Regional Commission (NVRC) and the nonprofit Local Energy Alliance Program (LEAP) to offer Solarize programs with other Northern Virginia localities as part of SolarizeNOVA, including Arlington, Fairfax, Loudoun and Prince William counties, and the cities and towns of Fairfax, Falls Church and Vienna. Since 2015, nearly 100 Alexandrians have installed solar through the SolarizeAlexandria program, totaling nearly 700 kW of installed solar energy system capacity.
SolarizeAlexandria supports Eco-City Alexandria strategic sustainability efforts, including the City's community energy and climate action goals as outlined in the Environmental Action Plan 2040.
Visit solarizenova.org/solarize-alexandria to get started with a free, no-obligation virtual solar site assessment or for more information about SolarizeAlexandria.
PUBLIC INVITED: April 9 Meeting Concerning Fort Ward Park Picnic Shelter