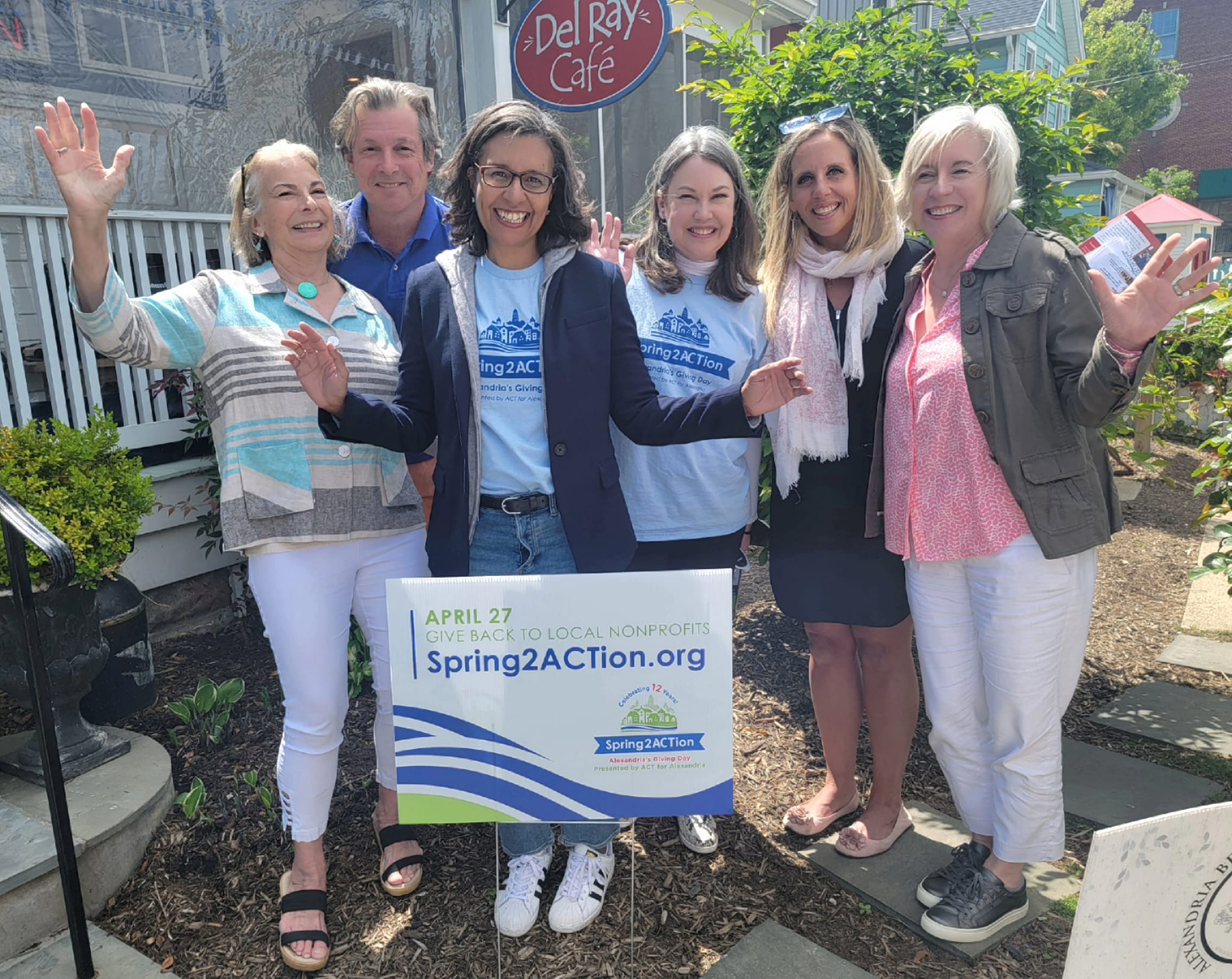 ALEXANDRIA, VA – Ten years ago, Margaret and Laurent Janowsky renovated a 1925 bungalow and opened Del Ray Café at 205 East Howell Avenue, in the Del Ray neighborhood of Alexandria, Virginia. To celebrate that milestone, they are giving back in a big way, by donating 5% of all May sales to ACT for Alexandria, the community foundation dedicated to improving the lives of people in Alexandria.
The restaurant made the announcement on April 27 during Spring2Action, ACT for Alexandria's largest single giving day. At that same time, Wendy Brown of the Surviving Survivors Fund and The Jen Walker Team—McEnearney Associates, Inc. REALTORS jumped in and offered to match the donations.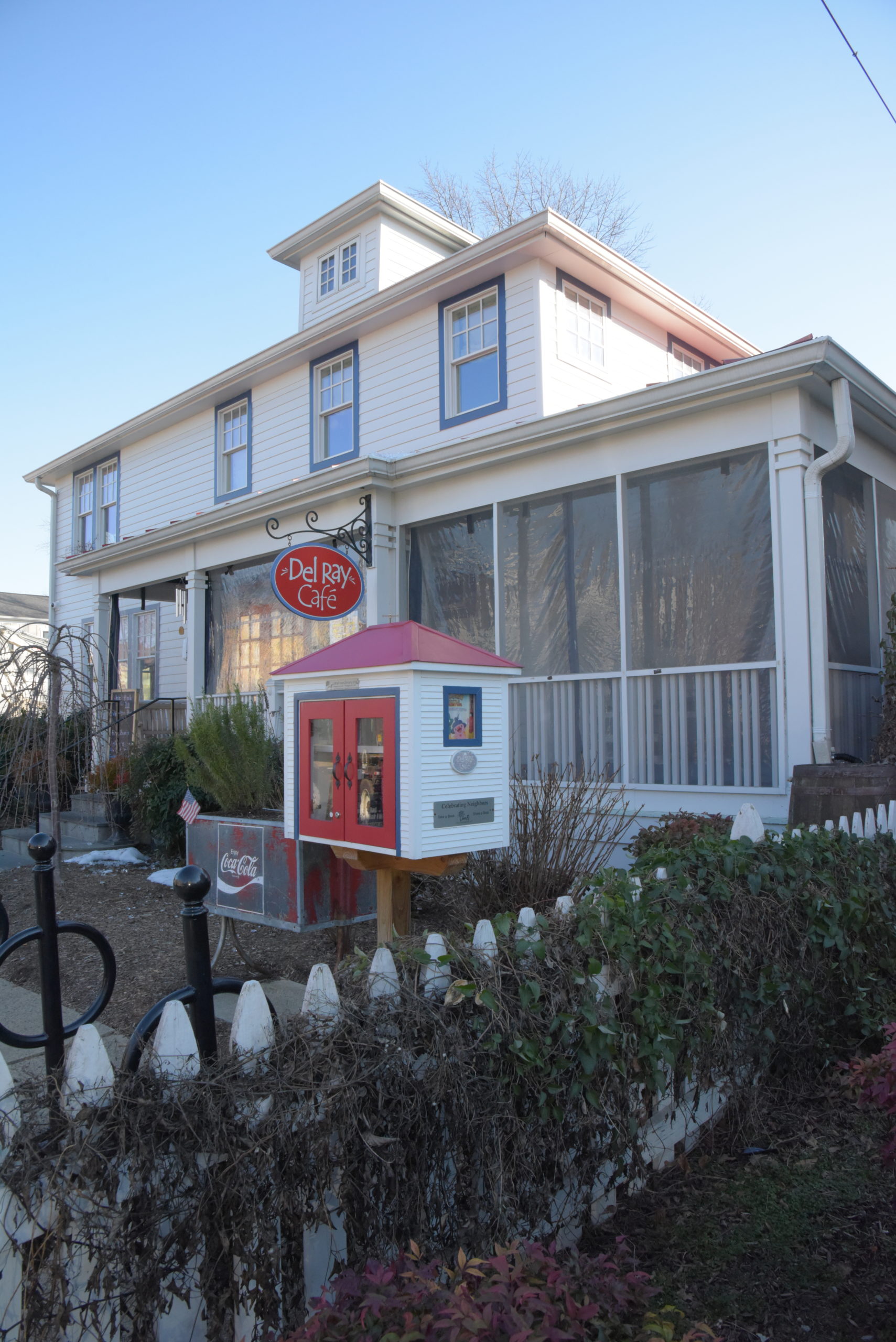 Del Ray Café's flavors are French-inspired, and diners are served local, natural and organic products daily for brunch and dinner. The couple's mission to "Buy Local" in every aspect of its business extends to its annual giving. As a result, the community voted Del Ray Café the 2017Heart of Del Ray, an honor awarded annually by the Del Ray Business Association.
"When we decided to again make a charitable donation for our 10th anniversary, we couldn't think of a better choice than ACT," said Laurent. Margaret added, "Witnessing first-hand the enormous outpouring of generosity by our neighbors during today's Spring2ACTion continues to reflect how far spread our community's interests and concerns are. We decided that a donation to ACT for Alexandria continues to be the best way to benefit the greatest number of people in our community."
Heather Peeler, President and CEO of ACT, said, "We are honored and thrilled that Laurent and Margaret are celebrating the anniversary of Del Ray Café with this generous donation," adding, "Del Ray Café and the Janowsky family embody the spirit of Alexandria, a community that is compassionate and dedicated to caring for one another."
The donation will support ACT's programs and initiatives including the Youth Council, the Youth Support Network, and the Racial Equity Capacity Building Initiative. ACT has invested more than $1M in capacity building grants to deserving Alexandria nonprofits since 2005. More details about ACT and the grants program can be found online at www.actforalexandria.org .
This generous donation, coupled with the matching grants, is expected to be more than
$30,000. The donation will be presented to ACT on June 3, 2022 at Del Ray Café.
If you want to be a part of this amazing gift, make your reservation to dine on Open Table, or call the restaurant directly at (703) 717-9151. Del Ray Café is open daily for brunch 9:00 a.m to 2:30 p.m. and for dinner from 5:00 p.m. to 9:00 p.m. Visit their website for menus and more information.