School News
Titan Robotics Team Competes in World Championhip in Houston, Finishes With Even Record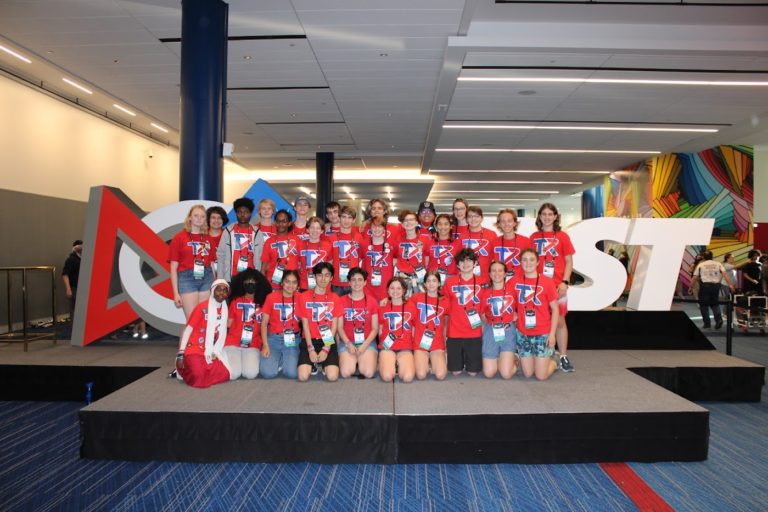 ALEXANDRIA, VA – When the Titan Robotics team began in 2015, it consisted of 20 students. Their only goal was to build a robot that moved. In eight years, the team has grown and made significant progess. This month they made Alexandria City High School proud, competing in the 2022 For Inspiration and Recognition of Science and Technology (FIRST) Championship in Houston.
The event drew teams from 40 countries, whose robots showcased each team's innovation, teamworking ability, and robotics skills. With their robot, Anklebiter, the Titans finished with five wins and five losses.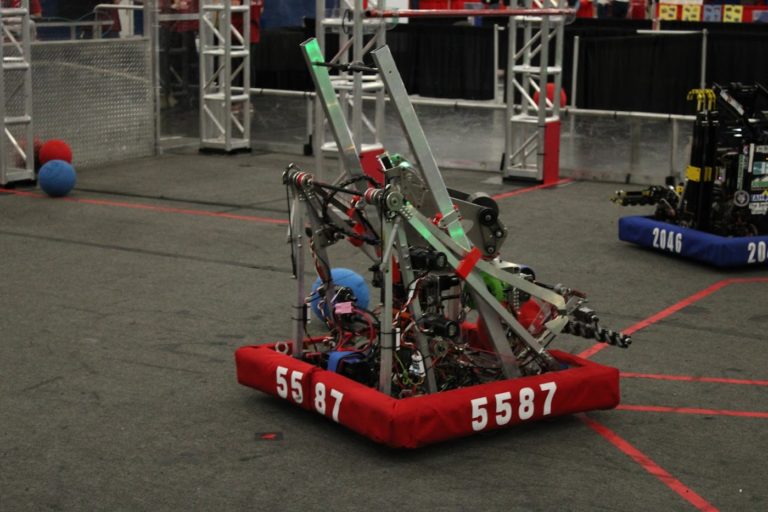 The FIRST Championship is the biggest international competition in youth robotics. This year's appearance marks the second time the Titans have competed in the championship. It recognizes STEM (Science, Technology, Engineering and Math) skills, while giving participants the opportunity to explore the possibility of a future in the generally lucrative field of robotics engineering. According to ConstructionPlacements.com, the median salary is a little over $112,000. Robotics is a field that continues to expand, as driverless cars and more innovative technology become reality.
Christina Lytle, a team advisor, was very pleased with how they performed, especially since there were some close matches.
"I'm incredibly proud of all that the Titan Robotics students have accomplished this season," she said. "During a year when many teams are struggling to rebuild, our students had a vision and worked tirelessly to achieve their goals."
Earlier in the season, the Titans took home the Chairman's Award at the FIRST Chesapeake District Championship, presented for the team's participation in community outreach activities.
ACT for Alexandria Crushes $2.5 Million Goal for 2022 Spring2ACTion