School News
United Way and Enterprise Team Up to Donate 425 Bags of School Supplies to Francis C. Hammond Middle School Students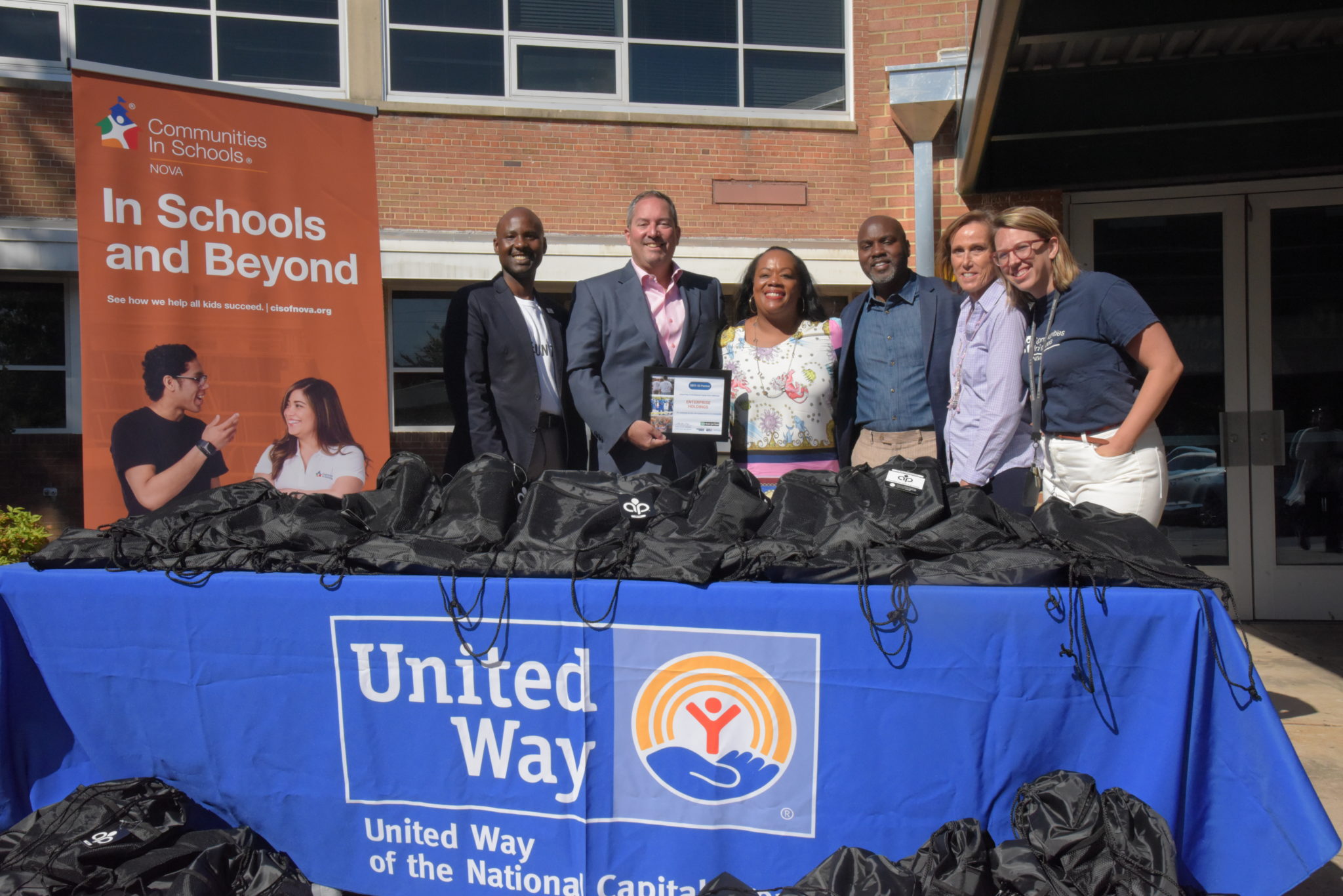 ALEXANDRIA, VA–On Wednesday May 18, 2022, the entrance of Francis C. Hammond Middle School was flooded with backpacks of school, hygiene, and arts and crafts supplies.
Every year since 2017, United Way of the National Capital Area (United Way NCA) and Enterprise Holdings have come together to donate these supplies to Francis C. Hammond students. These donations are part of Enterprise's "Stuff the Bus" campaign and United Way's "Do More 24" program, to bring together charities and donors in the community.
Jeff Brown, Manager in Resource Development, United Way NCA, stated, "It makes us feel fantastic to be able to provide children with resources, to help them be successful. That is what we are here for, to help people in our community, to see the generosity of donors and corporations at work, first hand."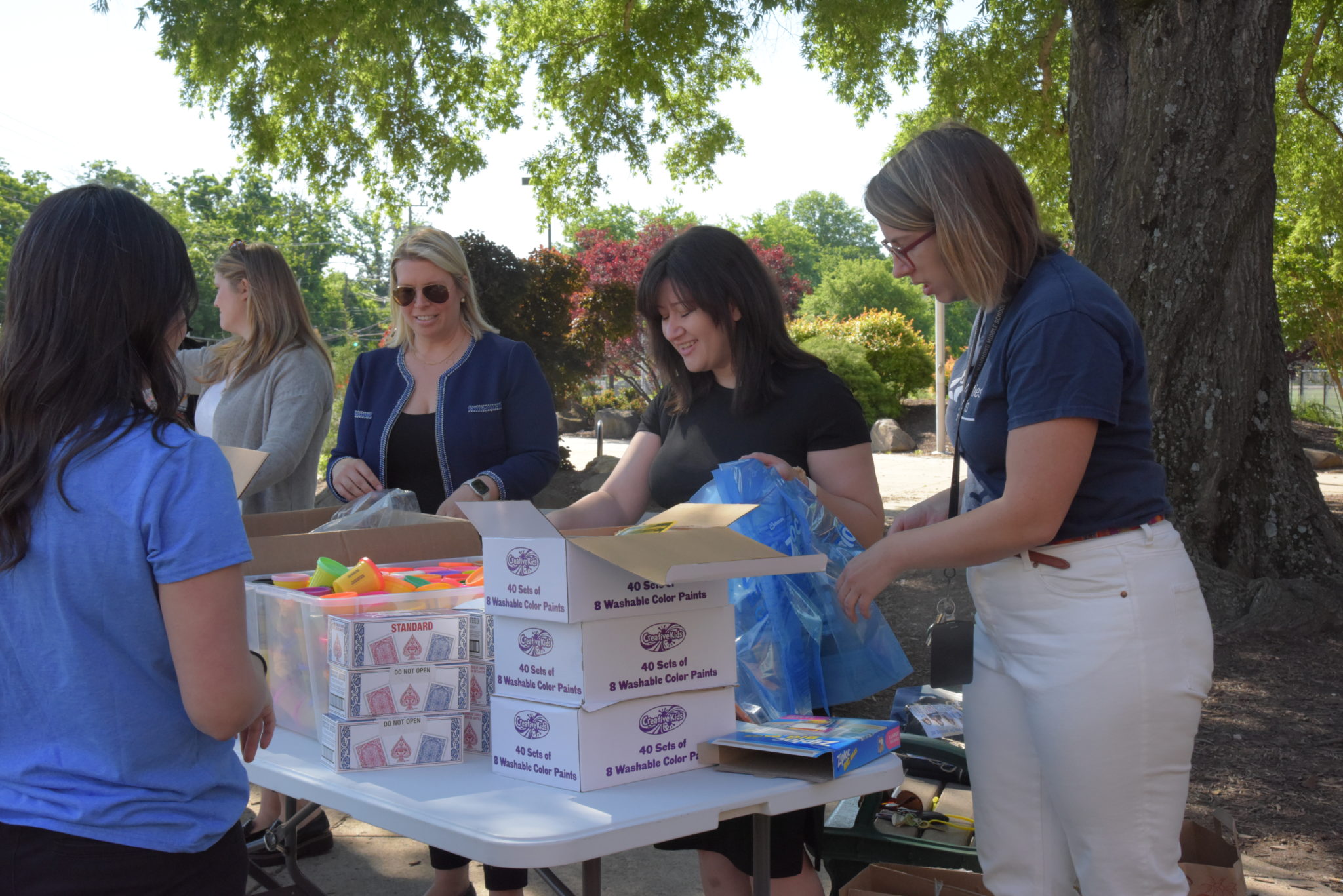 This year, 425 school supply bags were donated. Some of the supplies include pens, pencils, shampoo, deodorant, and soap. Each of these backpacks will be distributed to students at the beginning of the 2022-2023 school year, to sustain the students through the year.
Before we get to the fall, bags of arts and crafts supplies will be distributed to the students at the end of this school year. Supplies include play-do, pop-its, Crayons, coloring books, brainteasers, and more. Each year Enterprise volunteers participate in a summer project before the Stuff the Bus bags are distributed. Past years have seen beautification projects, painting, and this year summer kits.
While the volunteers from both United Way NCA and Enterprise do not get to deliver the kits to the students in person, Jen Moreno, Human Resources Generalist for Enterprise explains, "They send us pictures. It is great for us to be able to come here and provide what they need. COVID-19 didn't change this all that much. If anything, I think it made it more important for us. To hear that so many students are in need, but also knowing the kids at school do feel safe and cared for, this is one extra step to make them feel this way."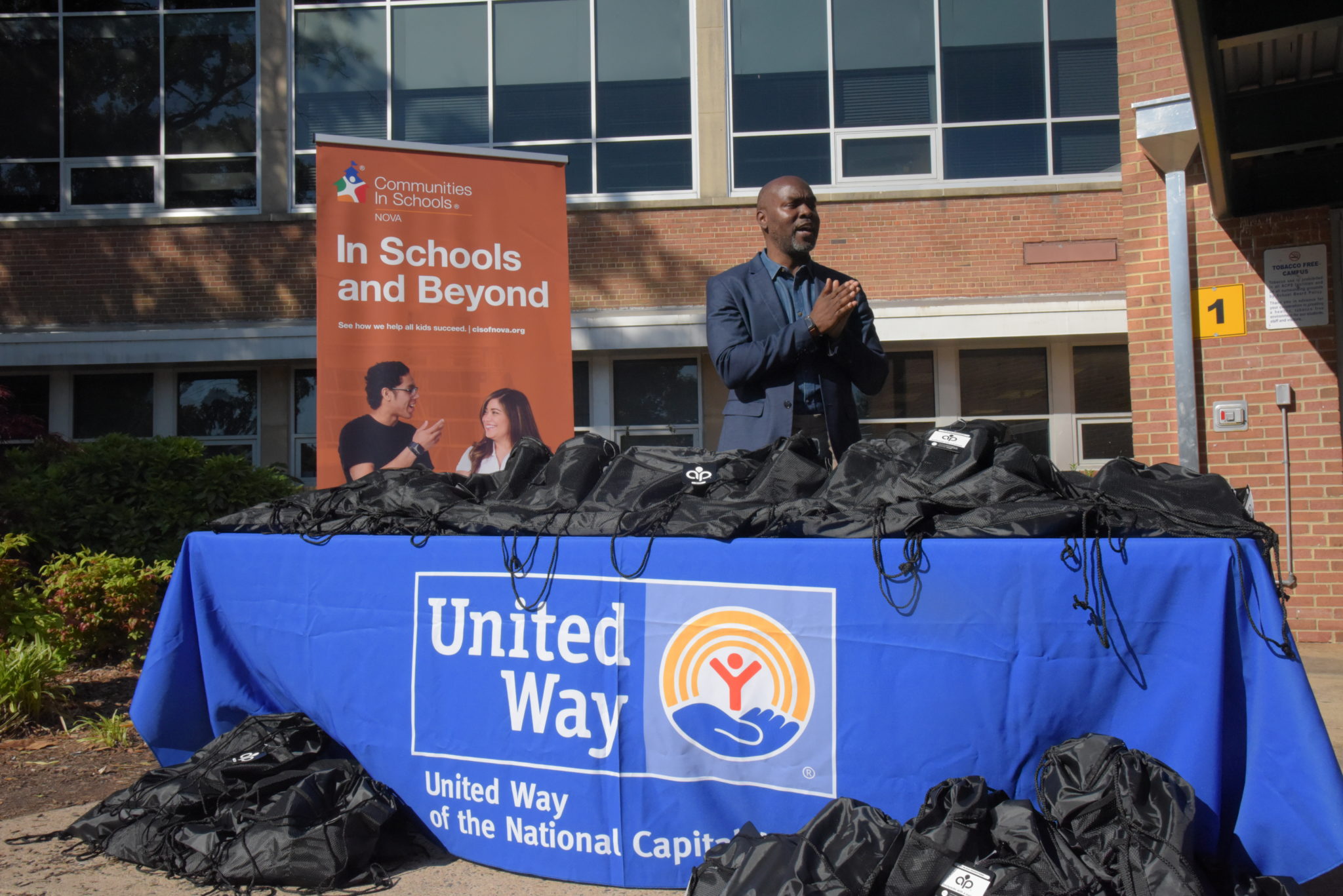 United Way NCA has been partnering with Enterprise in other endeavors for decades. The nonprofit's goal is to bring private sector businesses together with local nonprofits, schools, neighborhoods, and communities.
United Way NCA serves five title 1 middle schools in the DMV area—Francis C. Hammond Middle School and Walt Whitman Middle School, one school in Washington DC, one in Prince George's County, and one in Montgomery County—providing added resources and support. While United Way NCA and Enterprise Holdings also work separately in other parts of the DMV community, their collaboration at Francis C. Hammond Middle School is unique. They always ensure they come together every year to Stuff the Bus and provide students with what they need to succeed for the year.
To learn more about each company and their programs, visit unitedwaynca.org and enterpriseholdings.com.
RECENT: The 2020 Living Legends of Alexandria Are Finally Honored