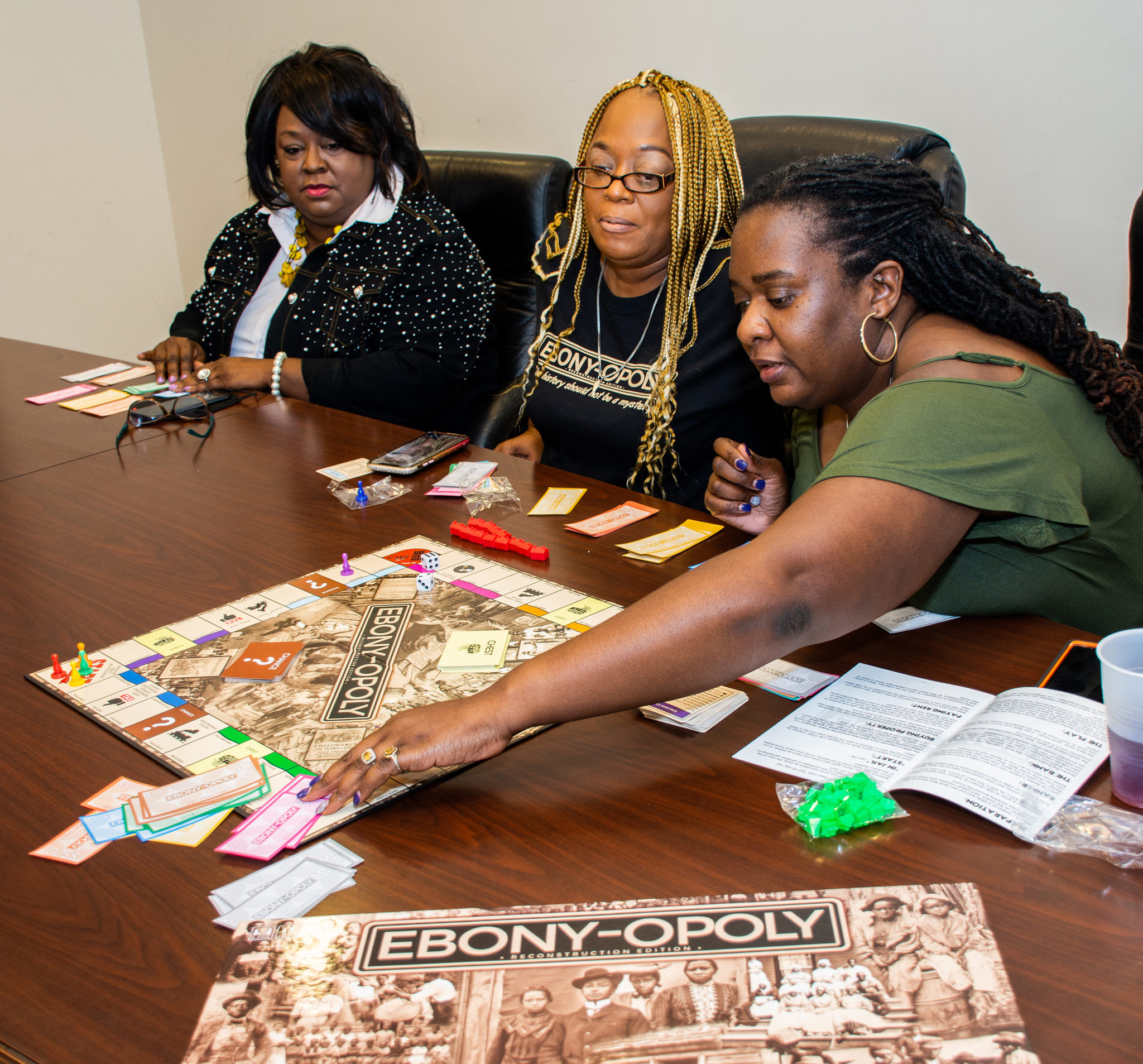 Alexandria, VA – Juneteenth is here, and I am so excited to celebrate this federal holiday by introducing you to Mrs. Wilett Bunton. Mrs. Bunton has been a resident of Alexandria (Fairfax County) for 42 years and recently retired as a Department of the Army Civilian from the United States Army Corps of Engineers. Beyond her exemplary career achievements, she and her husband Joseph are fully immersed in developing a foundation focused on developing professional career mentorship opportunities. I had the opportunity to sit with Mrs. Bunton at her lovely home, located on Muddy Hole, one of George Washington's five farms. Her home was the perfect backdrop to discuss her latest passion and role as the Ambassador for the board game Ebony-oply "The Reconstruction Era."
Zebra: You served as an Army Civilian in the Office of the Assistant Secretary of the Army for Financial Management and Comptroller; how long did you work for this agency? What was your role?
Mrs. Bunton: I worked in ASA (FM&C) for seven years, serving in various assignments, including editor for the resource management publication and program & management analyst. It was an honor to serve Army soldiers, Civilians, and Army families.
The one great thing that I always say is that if you work for the Department of Defense (DoD), they will send you all over the world and allow you to experience different cultures.
And through this job, I had the opportunity to attend a town hall meeting in the Pentagon courtyard hosted by Vice President Al Gore. He was interested in hearing what DoD civilians thought about current business processes and what enhancements were required to improve our current practices.
At that moment, I raised my hand and expressed that the DoD civilian and military travel system required enhancements in projecting per diem costs for locations that our personnel travel to. Vocalizing this one idea drastically changed the trajectory of my federal career.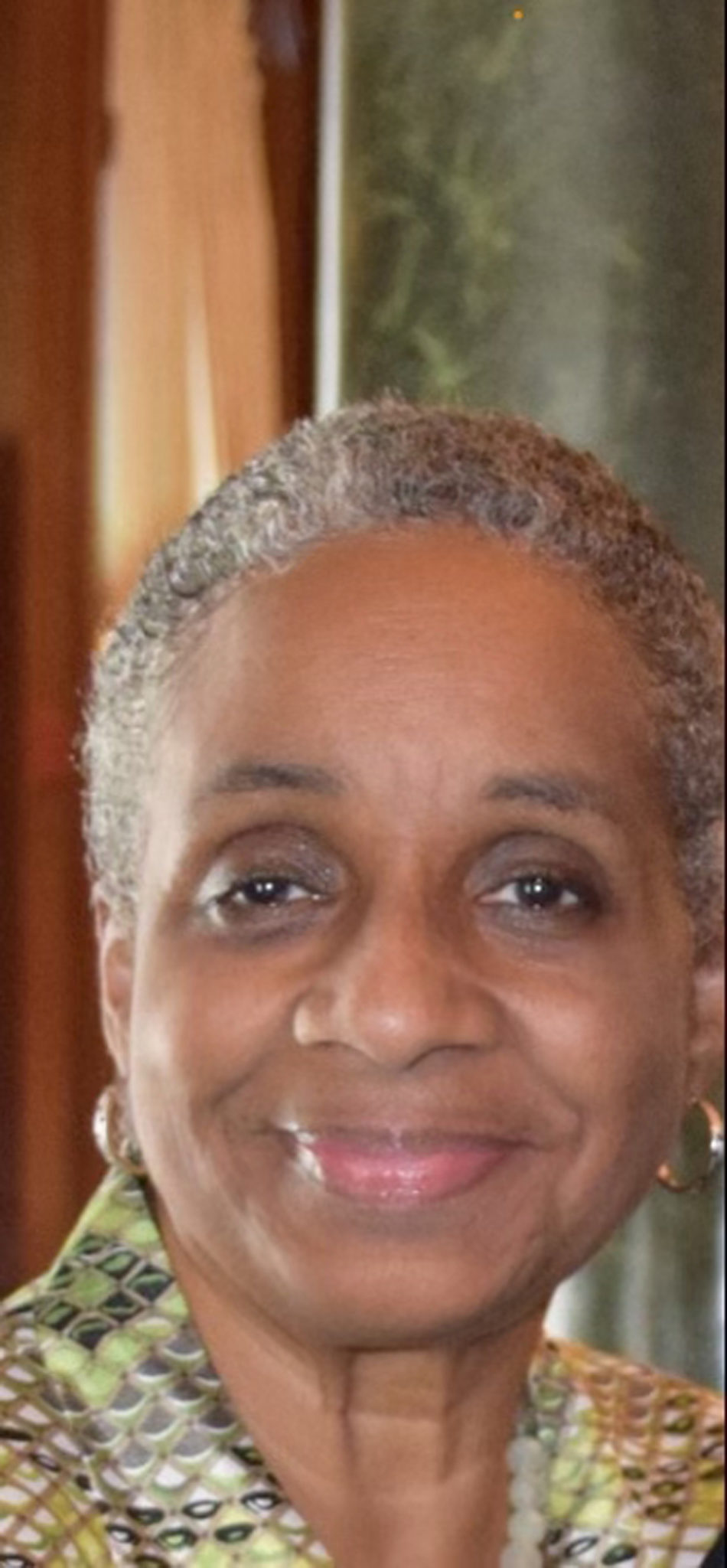 Zebra: Your talents then took you to work in President William Clinton's administration as part of the inter-agency National Partnership for Reinventing Government initiative, which Vice President Al Gore oversaw. How were you selected for this group?
Mrs. Bunton: After the Vice President's town hall, I was contacted by the Air Force to participate in developing a case study based on my suggestion of enhancing the DoD travel system. My efforts on this project were a labor of love and required me to work outside of my core duty hours.
As a result of the team's due diligence, Vice President Gore came back to the Pentagon to hear the results of our case study. Due to the product's success, I subsequently received a call from the Vice President's office asking me to work in their administration full time. At the end of my term, I was assigned to the Office of Assistant Secretary of the Army for Financial Management at the Pentagon to work for the Army.
No time had passed since I arrived at the Pentagon before the Vice President's Office called me to come back and serve a second term. This time to become the Director for the Diversity Task Force within the National Partnership for Reinventing Government.
During my tenure as Director, I chaired several studies, but the one that I am most proud of was entitled "Best Practices in Achieving Workforce Diversity," which allowed me to better understand the value of diversity in government and the private sector. The business case for diversity encompasses more than just a person's physical characteristics. It must also account for the environment people work in and the opportunities provided that enable everyone to contribute and thrive within the organization.
The hard work achieved from this project gained worldwide attention. It resulted in my having the honor to represent the United States and the Administration's accomplishments at the Organization for Economic and Cooperative Development and Benchmarking held in Paris, France.
Zebra: There is a clear theme of service in your professional career. How did you transition this same passion to become an ambassador for Ebony-oply?
Mrs. Bunton: I was first introduced to Ebony-oply "The Reconstruction Era" through my niece, Ms. Alicia Hemphill, who is one of the co-founders of the board game. I was in awe of the foresight that my niece, Dr. Ruth Plummer, and Mr. DeWayne Washington (fellow co-founders) had in developing a creative historical outlet during a national crisis that revolved around racial tensions.
The first edition of Ebony-oply consciously weaves the struggles and accomplishments of African Americans during the reconstruction era and teaches players the importance of the Black experience through the lens of real estate.
I knew instantly that this was something that I would have to become involved in. With my background in diversity and financial planning, I knew I could contribute my skill set to expand this educational gem's reach to the masses. My personal goal is to pass on this knowledge to the next generation because it is quickly becoming lost in our communities. Therefore, I gladly accepted the position of Ambassador when it was offered.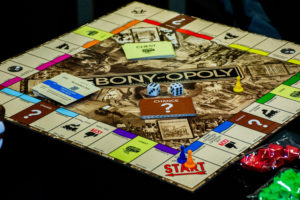 Zebra: Please explain the mission and vision of Ebony-oply.
Mrs. Bunton: The mission is to create a fun and interactive way to learn about African American history that engages the whole family. Our vision is to have players understand the laws that impacted African Americans during the Reconstruction Era, which resulted in the decline of homeownership in today's society.
This is accomplished by allowing players to dive deeper into each property card by scanning the QR code on the back, giving a historical synopsis of the property. Ebony-oply is the first board game that acknowledges and takes into account the historical importance of homeownership and property wealth in the African American community.
Zebra: Where can Zebra readers purchase Ebony-oply?
Mrs. Bunton: Readers can purchase the game on the Ebony-oply website at www.ebonyopoly.com. Each board game costs $49, and free shipping is available if you use the code FREESHIP2022.
Zebra: Does the company plan to celebrate the Juneteenth National Holiday?
Mrs. Bunton:  The company launched the first game last year on Juneteenth in the hometown of Opal Lee, Ft Worth, Texas. This year they plan to host a game-a-thon competition. Local distributor bookstores, museums, community centers, and homes are hosting games across the nation while virtually streaming the competition from our base in Dallas-Fort Worth. Prizes will be awarded to the individuals who accumulate the most money and property value. Participants can find out more information on the Ebony-oply website.
Zebra: What are some of your favorite Alexandria establishments, and why?
Mrs. Bunton: One of the best Chinese restaurants in Alexandria is Good Luck Chinese Carryout on Jordan Street. The food is delicious, and the restaurant does an exceptional job of responding to its customers' special dietary needs.
I'm also a big fan of Della J's Delectables, a Black-owned restaurant in Springfield. They plan to relocate to Alexandria off Richmond Highway this summer. Everything on their menu is delicious, and I often use their catering business as an extension of my kitchen. Della J's is my favorite place to eat, and the Moroccan Stew is outstanding.
Zebra readers can learn more about Ebony-oply by checking out their website at www.ebonyopoly.com/ or following them on Facebook (www.facebook.com/ebonyopoly) and YouTube (www.youtube.com/watch?v=6WS2AZSolX4).
ICYMI: Former Patrick Henry Student Competes in Tokyo Olympics, Returns to Alexandria to Speak to Students