Nonprofit News
Scholarship Fund of Alexandria Awards Largest Amount Ever To Class of 2022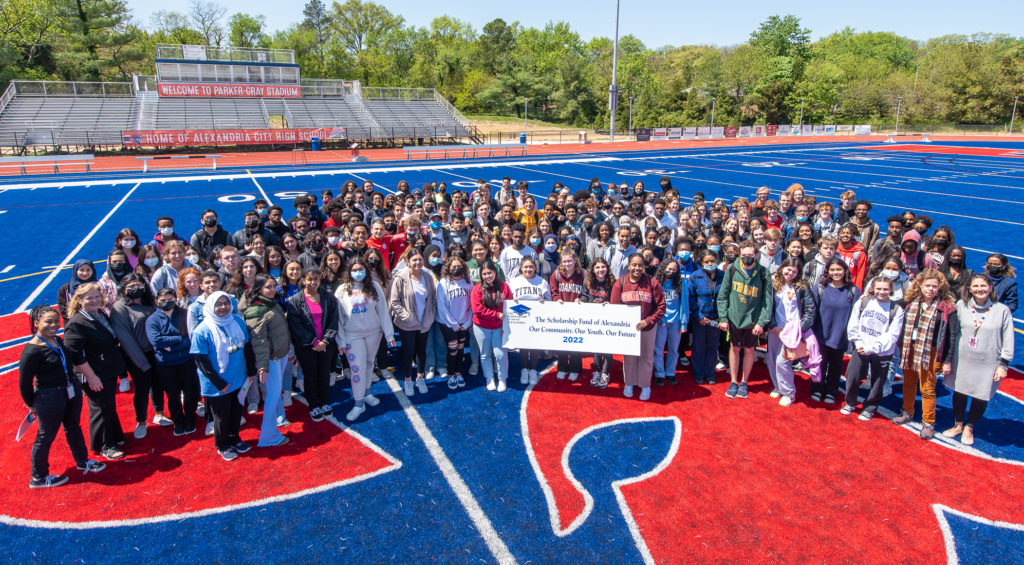 ALEXANDRIA, VA – The Scholarship Fund of Alexandria (SFA) recently awarded $600,000 in college scholarships to graduates from the class of 2022.  Soon, the nonprofit organization plans to match that amount when they award students already in college, contiuing a promise to offer support throughout their academic careers. Thus, $1.2 million dollars will be the largest amount ever given by the SFA.
"We are so very proud of the next generation of nurses, doctors, business leaders, computer scientists, recording artists, biologists, and professors ," said SFA Board Chair Priscilla Goodwin, "who are heading off to college this fall thanks to the generosity of this community. Scholarships really do make dreams come true."
The recipient of the Madelyn Anderson Memorial Scholarship, the largest offered, was Brianna Jerez. She will receive $40,000 over four years while she attends Virginia Commonwealth University. As the first member of her family to attend college, she plans to pursue a degree in criminal justice.
Other winners include Samia Mers, who received the Nancy Howard Scholarship for the Humanities; Helen Rodriguez, who recieved the Technomics/Nancy Hylton Merit Scholarship; and Bryan Wibowo, recipient of the 1971 Titans Scholarship.
Maham Malik, who won the 21st Century Scholarship, beamed with pride saying that she looks forward to attending the University of Virginia at Wise this fall, where she will study nursing. Malik expressed gratitude for the award, commenting that as an immigrant and first-generation college student, she "is reliant on receiving any type of aid and support" to continue her education.
Founded in 1986, the SFA, a 501 (c)(3) nonprofit helps students with financial need attend college. For more than three decades, it has awarded roughly $18 million in scholarships to an estimated 5,200 Alexandria high school grads.
Scholarship Fund of Alexandria's Gala Raises $500K To Help Students Fulfill College Dream