Community News
Alexandria Senior Communications Officer Andrea Blackford Retires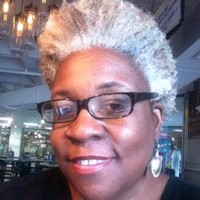 ALEXANDRIA, VA – Andrea J. Blackford, Senior Communications Officer with the City of Alexandria, has announced her retirement, effective today (June 30). After 15 years of service, she leaves to work full time with the singing group she founded, the Washington Revels Jubilee Voices. She also plans to devote herself to the performing arts in general – writing, directing, and acting.
In a citywide email, Blackford addressed Alexandria's media outlets, thanking them and mentioning how much she has learned from them.
She wrote, in part: "The work you do to keep our community informed, both locally and regionally, is vital to our residents and communities, and to our democracy. Media relations has been a favorite part of my job, and I will truly miss some of the great conversations and moments we've had."
City-related press releases and information will now be sent directly from the Office of Communications & Public Information.
According to her Linkedin page, Blackford graduated from Wayne State University in 1984, where she majored in Journalism/English. She also studied Orchestra Management with the Michigan Orchestra Association Minority Management Fellowship Program.
In her position with the city, she was responsible for creating and editing content that aided reporters as they covered events and happenings in Alexandria. She could also be counted on for quotes and served as a point of contact for city officials. Blackford was known for her generosity while training others on the job. Her creativity extended to writing speeches and developing strategies to work effectively with the media.
Alexandria Library Offering Online Access To Washington Post and New York Times