Community News
Alexandria's Mayor Addresses Flooding in Monthly Newsletter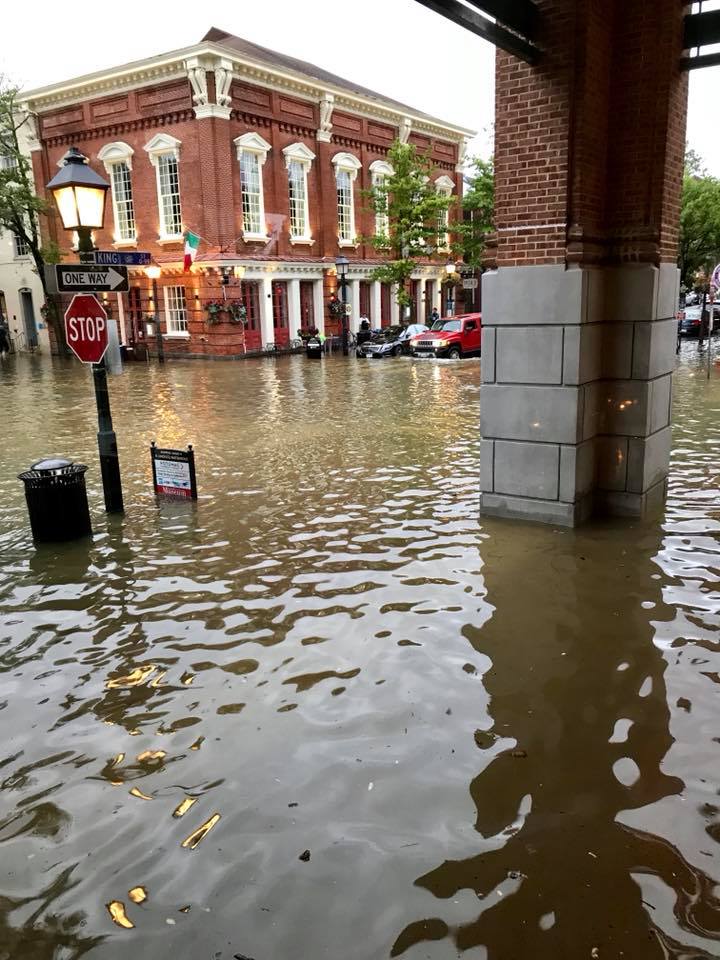 ALEXANDRIA, VA – In his monthly newsletter, The Council Connection (released Aug. 1), Alexandria Mayor Justin M. Wilson writes of the urgency of addressing flooding in the community and how the city is working to mitigate the issue. The recent flooding in Kentucky and Virginia  serve as an example that this city "must plan and implement climate-resilient infrastructure."
In the past three years, there have been five storm events in Alexandria (from 2019 to 2021) where the amount of rain greatly exceeded the capacity of storm sewers. City Council has worked continuously to speed up the response to chronic flooding.
Wilson points out that "immediate and sustained action" is needed in these areas:
Infrastructure investment and maintenance
Financial and technical assistance to residents
Development policy reform
To take action, City Council unanimously passed an ordinance increasing the Stormwater Utility Fee. This will increase monetary resources to invest in the storm sewer infrastructure. Paid by all city property owners, the fee, in just two years, has allowed for the amount invested in sewer infrastructure to quadruple and support an investment program for the next decade.
At the request of city leaders, Sen. Adam Ebbin (D-VA) approved legislation that permits using these funds to help residents deal with with every challenge they encounter related to flooding
The funding will also allow Alexandria to address these related projects:
Last year, City Council also voted to set aside $5.8 million from the American Rescue Plan for storm sewer maintenance and investment. In addition, the
Flood Mitigation Grant Program
has given more than $558,000 to property owners in matching reimbursement grants.
A citizen group was also created to provide City Council with advice as they follow the investment schedule.
The mayor writes that a city facing climate change needs investment and potential policy updates to make sure that its residents do not experience frequent catastrophic damage as a result of flooding.
"Putting in place the infrastructure that can support a changing climate will be a significant undertaking for our community," he concludes. "It will involve a large commitment of new resources and possibly private property impacts. I am pleased that the City has made these new investments. Now we must explore every option to accelerate this work."
What Restaurants Are Wheelchair Accessible in Old Town Alexandria?