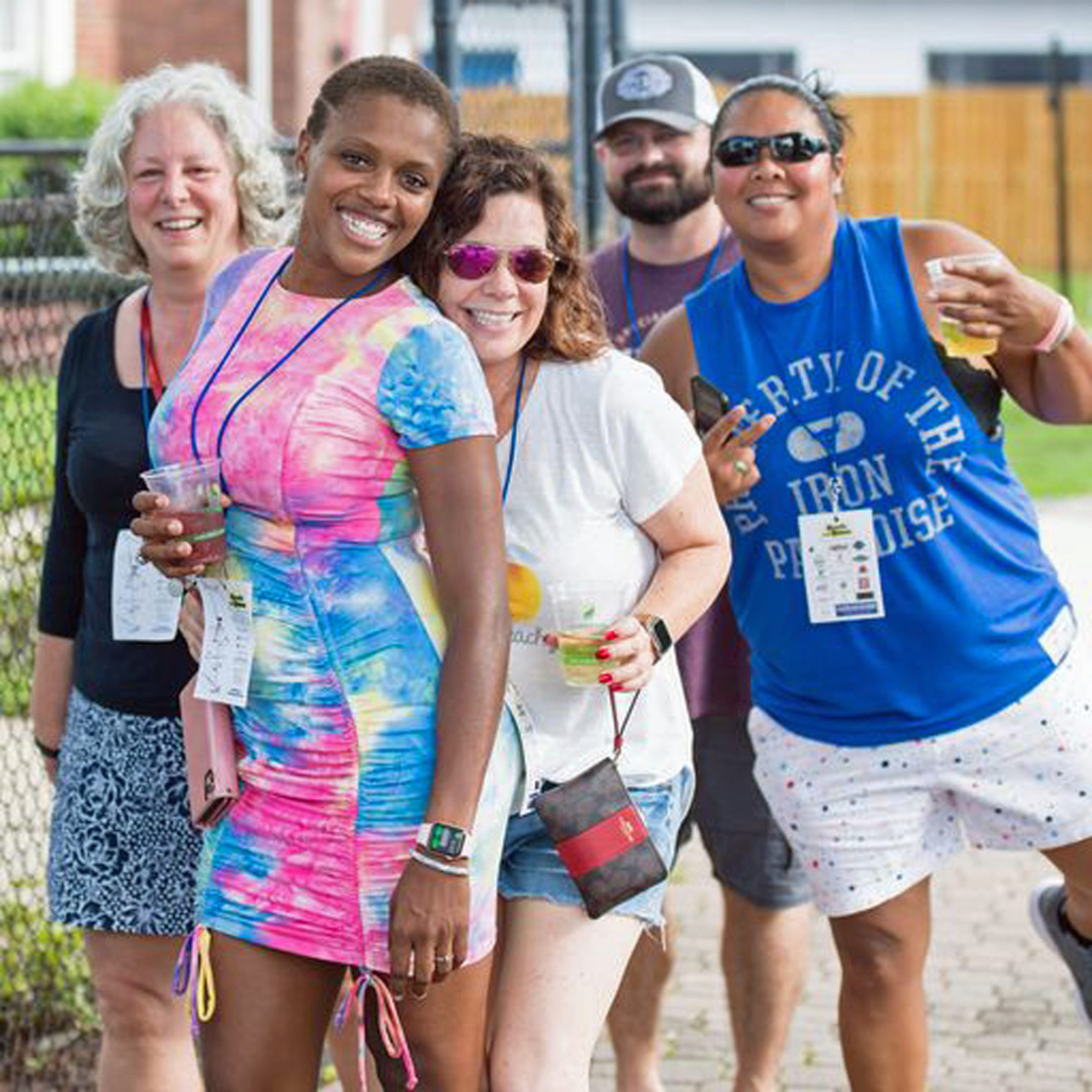 Alexandria, VA – Join the fun and vibrant Del Ray community for a special summer event featuring live music in outdoor restaurant venues along the Avenue. The 2nd Annual Bands & Brews: Del Ray's Summer Bar Crawl takes place on Saturday, August 20, from 12:30 pm to 6 pm at 15+ restaurants along Mount Vernon Avenue.
"What started as a community celebration of being able to safely gather together again has turned into one of Del Ray's favorite new traditions," said Del Ray Business Association President Lauren Fisher. "This bar crawl combines the best of summer – live music and showcasing our restaurants while supporting the incredible work that Senior Services of Alexandria does in our community."
A portion of the proceeds will go to Senior Services of Alexandria, a local nonprofit that works to foster independence and self-sufficiency by enabling seniors within the City of Alexandria to age with dignity.
Advance tickets are $15 ($20 at the door) and include specials on cocktails, beer, and food at each participating restaurant, live music at every venue, trolley transportation, 50/50 raffles, a photo booth, and more fun giveaways. You must be 21+ to participate in the crawl, but children and families are welcome at family-friendly establishments and the main stage at the Pat Miller Neighborhood Square, located at Mount Vernon & Oxford Avenues.
This event is hosted by the Del Ray Business Association and presented by The Jen Walker Team. For more information and to register, visit visitdelray.com/bandsandbrews.
ICYMI: Support Small Businesses During 13th Annual Alexandria Summer Sidewalk Sale