School News
Browne Academy Opens Health and Wellness Center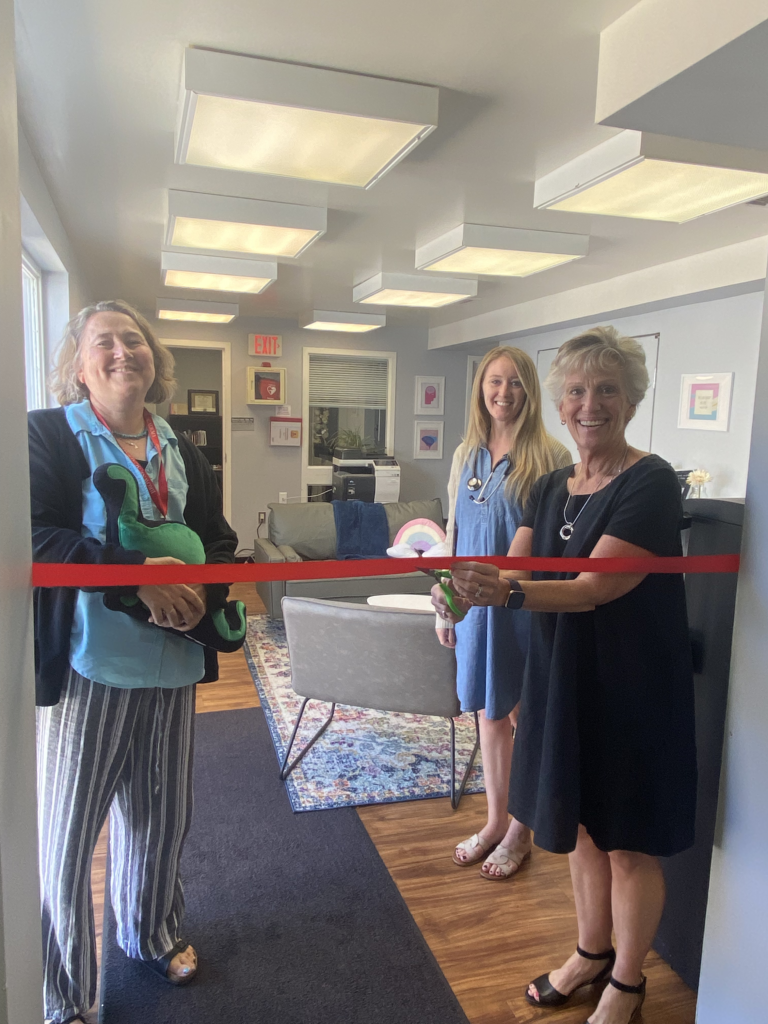 ALEXANDRIA, VA – Yesterday afternoon (Sept. 20) Browne Academy announced the opening of its Health and Wellness Center. As society emerges from the pandemic and learns how it affected the mental wellbeing of the child, Browne recognized the importance of having resources readily available to meet  their students' needs.
The new center incorporates a holistic approach to school health services for each student's body and mind. It is a dedicated space located at the center of campus.
Shannon Naik, Director of Health Services and  Serie Haeseler, School Counselor work closely with parents, families, support staff, and teachers. Their aim is to improve social, emotional, behavioral health while simultaneously advancing academic success. This is crucial in helping children handle challenges they now face.
Along with Naik and Haeseler's private offices, the site includes a wellness space and a private, separate sick room.
"We designed the center as a safe space on campus to support our students' healthy development, wellness, and mental health by offering direct access to professional health support and services," Naik said. "The center brings our Browne Academy community together with a shared vision for equity and the healthy development of our students. The center helps keep children healthy, safe, and ready to learn.​"
There is also an educational and resource center inside, which is dedicated to aiding faculty, staff, and every student's family.
Browne is committed to diversity, equity, inclusion, and belonging.  As such, the center strives to deliver care that preserves and protects the autonomy, dignity, and privacy of everyone who is a part of the school.
About Browne Academy
Browne Academy is a diverse independent day school committed to developing the whole child through extraordinary teaching, exceptional academic programs, and a nurturing community. We empower students to be critical thinkers, inspired innovators, engaged peers, and ethical leaders prepared with the confidence to thrive in a dynamic world. Visit us virtually at www.browneacademy.org or schedule a campus tour by emailing a[email protected] or calling 703-960-3000, ext.1001.
Alexandria Tutoring Consortium Celebrates 25 Years of Reading