Obituaries
OBITUARY: Phillip Todd Saims, 56, Hospitality Professional and Friend to Many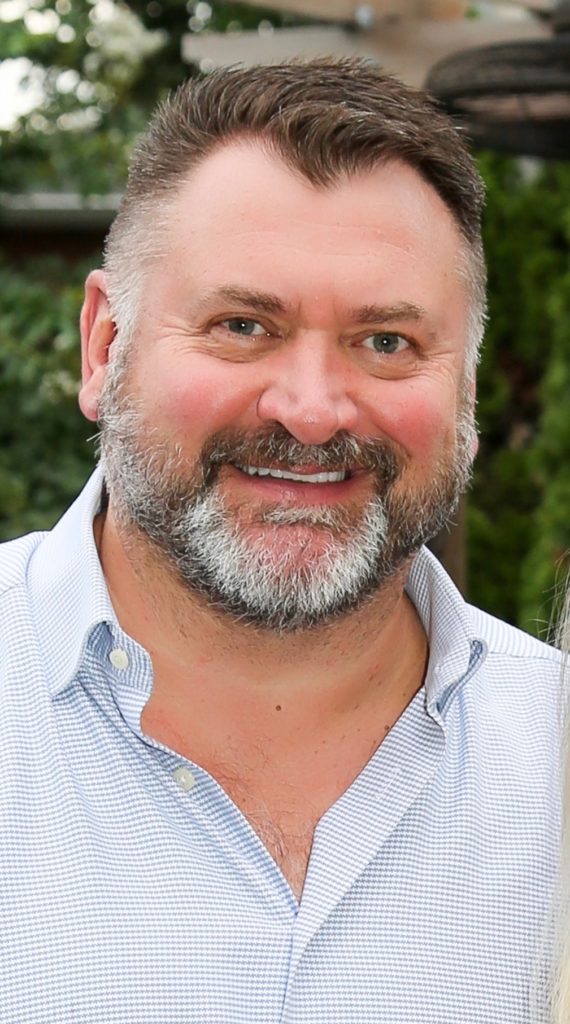 By Christine Garner
ALEXANDRIA, VA – Phillip Todd Saims, of Alexandria, Virginia, was a man devoted to his family and friends, God, his country, and his career. He lost his hard-fought battle with cancer on September 16, 2022, at age 56.
Phil was born to Sarah Huff and Bernard Saims on February 20, 1966, in Gary, Indiana. After graduating from Hobart High School in 1984, Phil received his B.A. in business administration from Averett College in Virginia. He proudly served his country as a member of the United States Air Force and was eventually stationed at the Pentagon, by which he came to call Virginia home.
Phil grew up an avid swimmer and maintained his passion for swimming throughout his adult life. He swam the Great Chesapeake Bay Swim and competed in several competitive races in his lifetime. Phil was well regarded for his fabulous taste in home décor and for his stunning garden at his residence on Braddock Road. He loved mornings spent in his garden, listening to music and the gentle sounds of his fountain while spending time catching up with loved ones.
An accomplished hospitality industry professional, Phil built and maintained an extensive network of other industry professionals and held various roles in sales over the last three decades, where he developed lifelong relationships with his colleagues. He most recently served as vice president of sales for Federal Conference in Alexandria and was a board member of the D.C. Chapter of the International Association of Exhibitions and Events. He received several impressive accolades throughout his career, including Director of the Year for Sales and Marketing for North and South America for B.F. Saul Mortgage Company in 2008 and the Hyatt Leadership Award in Public Relations in 2015.
Phil was known for being larger than life and went above and beyond to care for people, whether he had known them for decades or had just met them. He connected with people easily and always knew the right words to say to comfort a friend. A prolific texter, he regularly checked in with family, friends, and colleagues to put a smile on their face and see how they were doing.
Phil cared deeply for his husband, Steven Cato, whom he met in 2008. They spent 14 wonderful years together, building a beautiful life and home in Alexandria. He was preceded in death by his mother, Sarah (William) Huff, and his father, Bernard (Sharon) Saims. He is survived by his brother, Douglas (Stephen Brunelle) Saims, and several aunts, uncles, and cousins.
Even in the face of his diagnosis with lung cancer in 2020, Phil found a way to be a light for others and built a community of fellow cancer warriors to help him endure his fight and inspire others to do the same. He was determined to put everything he had into his battle and fought hard through countless doctors' visits and hospital stays, radiation, and chemotherapy. Phil passed away peacefully in his home, joining God and his mother in Heaven.
OBITUARY: Sherry Wilson Brown, 76, Living Legend of Alexandria