Foodie Newz
Veteran-Focused Nonprofit Cook for Vets Needs Volunteers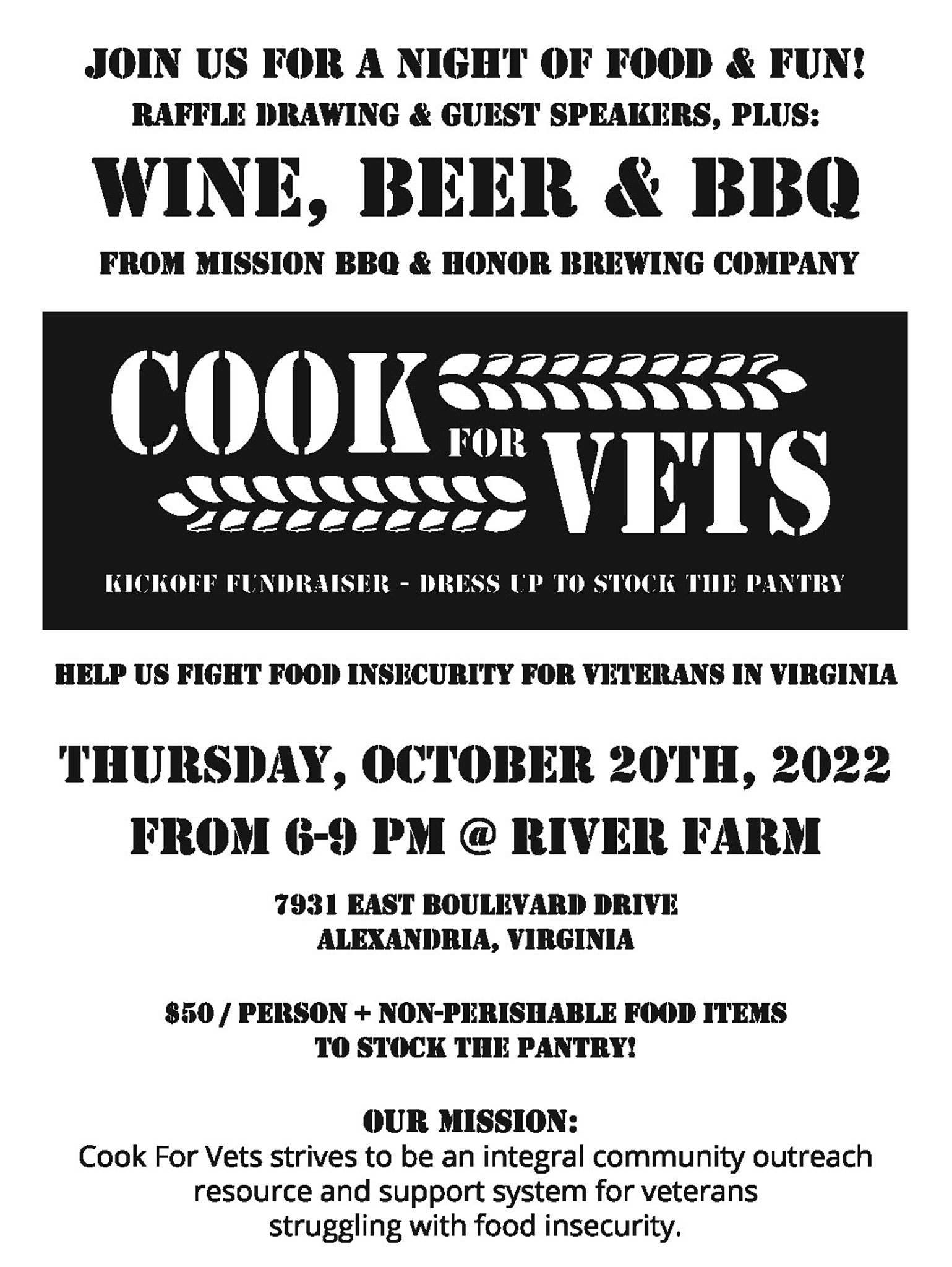 Alexandria, VA – LJ Raspler resigned from teaching in 2019. An energetic woman with a passion for inspiring change, Raspler needed a new outlet for that energy. So she started a new nonprofit: Cook for Vets.
Following her retirement from teaching, she embarked on personal development/transformation programs, aligned with other like-minded individuals.
"I literally woke up one morning and made the decision that I wanted to start a nonprofit to serve veterans in need," she explains. "I felt called to serve those who have risked their lives in service to their country and to show my appreciation for all the good in my life. As the daughter of a Naval Officer (Father served during Korean War) I believe it was a fitting tribute to honor my father's memory."
Raspler appeared as a guest on several veteran podcasts, plus she did a broadcast of Just Do You, What's Your Worth, a weekly Facebook broadcast, and interviewed people, once again making a difference in the lives of others as she used to love to do during her teaching.
Follow along LJ's fundraising journey from now until October 20th, where she hosts her inaugural Cook for Vets annual fundraiser at River Farm. Get your tickets now at cookforvets.org.
ICYMI: Alexandria Chefs Start "Stall Wars" Offering a $50,000 Food Stall to a Deserving Future Restauranteur