Business News
Community News
Alexandria Record Revenue Growth and Positioning for Larger Economic Footprint
Visit Alexandria Annual Meeting Highlights confirm Exciting Future for the Town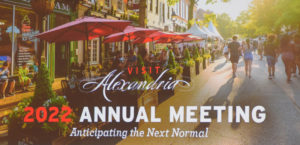 ALEXANDRIA, VA –  As Thanksgiving is right around the corner, we reflect on the many opportunities that surround us and pause to reflect on the area of our nation in which we live. Growth, beauty, and community engagement are everywhere in and around Alexandria. This was evident recently on October 3rd at Visit Alexandria's Annual Meeting.
Alexandria's economic recovery surge, larger revenue footprint, plus a fresh marketing campaign were the top highlights of the meeting. The tourism organization reported on the City's record consumption tax revenue and the influence of expanded marketing on Alexandria's economic recovery. Visit Alexandria also unveiled a new marketing campaign aimed at increasing the benefit of visitor spending across the city's neighborhoods.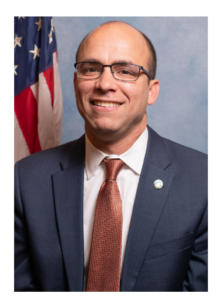 "I'm grateful for the leadership of our tourism and hospitality sector and the partnership with Visit Alexandria as together we work to continue our city's economic recovery," said Alexandria Mayor Justin Wilson. "There is still work to be done, and we know other destinations are upping their game, so we cannot let up."
Economic Recovery
The consumption tax revenues, with an estimated 71% coming from non-residents, based on analysis of credit card data, support core City services and minimize the tax rate for Alexandria's residents. In Fiscal Year 2022, revenues rebounded from $59 million to a record $76 million, setting a new record in consumption tax revenues. In short, visitors saved the average Alexandria household over $750 per year in taxes.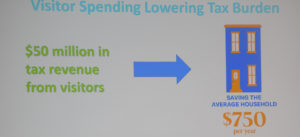 Lodging tax revenue collected in Alexandria in Fiscal Year 2022 more than doubled over the previous year but still trails pre-pandemic levels. Virginia Tourism Corporation reports that visitors from more than 50 miles away generated $612 million in direct spending in calendar year 2021 which was up 38% over the prior year.
Also, with added support from the City of Alexandria's American Rescue Plan funding, Visit Alexandria was able to increase its marketing budget this year, capitalizing on pent-up travel demand. The increased investment appears to have paid off.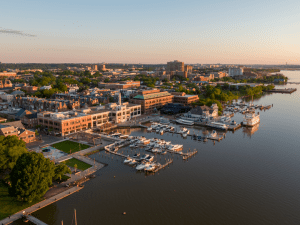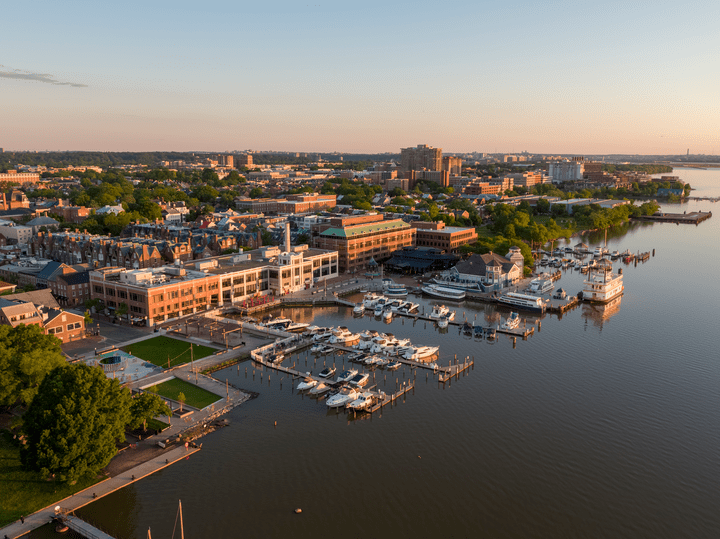 A More Vibrant Alexandria and Surrounding Communities
Visit Alexandria also credited the successes of Fiscal Year 2022 to Alexandria's community evolution, embodied in partnerships and innovation that make the City more vigorous, welcoming and cohesive. Among these are the evolution of the waterfront, the new pedestrian zone on King Street, independent business openings and expansions, the strength and evolution of neighborhoods, new civic leadership, the groundbreaking of Virginia Tech's Innovation Campus, and the national accolades Alexandria is earning as a result. The Zebra highlighted the City's achievement here in a recent article.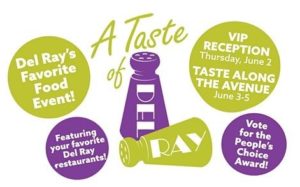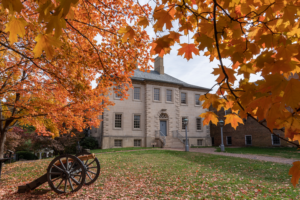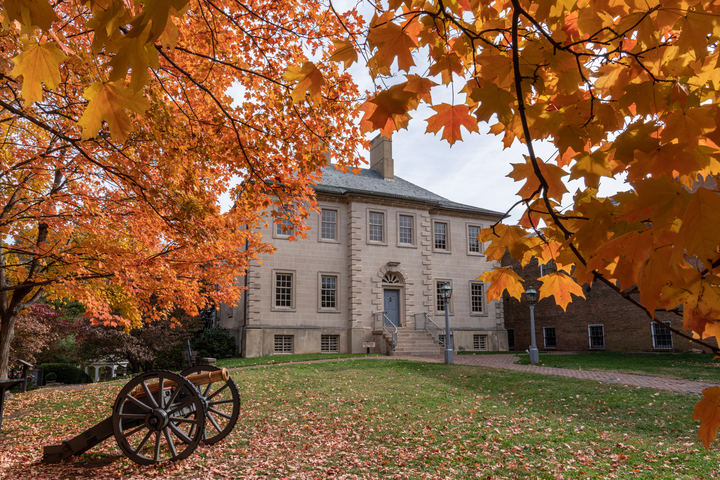 New "Expand Your ALX" Campaign
"Expand Your ALX is an exciting invitation to not only explore our physical neighborhoods but also to expand your understanding and experience of the diverse cultures, people and history in our city," said Patricia Washington, President & CEO of Visit Alexandria. "With this new campaign, we are excited to step up the impact of visitor spending across Alexandria."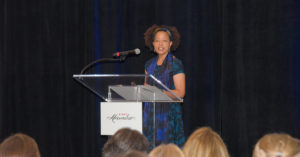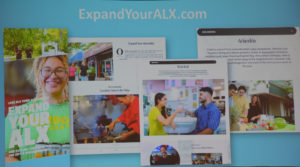 Visit Alexandria also unveiled a new advertising campaign highlighting the city's neighborhoods as part of a strategy to broaden recovery throughout the city. Expand Your ALX invites DC-area residents who love Old Town to expand their perception and experience of Alexandria. Featured neighborhoods include Alexandria's West End, Del Ray, Arlandria and Carlyle. The campaign includes website content at ExpandYourALX.com with more content rolling out in 2023. The campaign, launched in early October, will include online video, social media, print, and digital display advertising.
Fiscal Year 2022 KPIs and Programs
Visit Alexandria's Key Performance Indicators include all-time record web traffic, digital marketing impressions, press coverage, sales leads, social media followers and membership.
2.9 million web visits (+30% YoY)

158 million digital marketing impressions (+26% YoY)

1,265 press hits (+21% YoY)

$46.4 million in group sales leads (+146% YoY)

180,000 social media followers (+9% YoY)

426 members (+5% YoY)
Highlights of Fiscal Year 2022 Programs
Leveraging Alexandria's 2021 ranking as a Top 3 Best Small City in the U.S. by the

Condé Nast Traveler

Readers' Choice Awards, the fourth time Alexandria has ranked among the top 5 Best Small Cities and on the list since the category was created in 2018.

Launching a new website featuring a mobile-first design, inspirational visual and video capabilities and diverse content layouts.

Expanding marketing spend by 39% to support web redesign as well as new advertising tactics such as streaming audio and Expedia, plus an increased presence on YouTube and native advertising.

Launching the "Drop In" campaign to tap into the $109 billion Black travel market, which built on our collaboration with members, the Office of Historic Alexandria and other industry partners over many years to paint a more complete and inclusive picture of Alexandria.

Launching a dedicated Spanish-language campaign in regional print, radio and social media channels targeting the D.C. region.

The return and elevation of the Alexandria Holiday Boat Parade of Lights sponsored by Amazon and Portside in the Old Town Summer Festival, both of which garnered record attendance.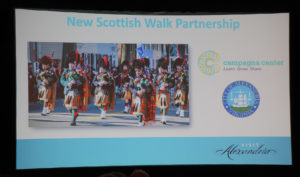 Looking Ahead
Visit Alexandria wrapped up the annual meeting by previewing more priority projects for Fiscal Year 2023, in addition to the Expand Your ALX DC regional campaign. The organization is developing a new destination ad campaign for overnight travelers and will be increasing awareness-oriented paid media placements. Visit Alexandria will expand the footprint of its organization-run signature events by partnering with the Campagna Center and the City of Alexandria on the Alexandria Scottish Christmas Walk Parade. A newly-tiered Alexandria Restaurant Week pricing structure was launched during the summer promotion in August 2022 and will continue for the winter promotion in January 2023. Visit Alexandria's sales team will launch a new meetings campaign highlighting the city's appeal as a small meetings destination and will build on its focused approach to lead generation that yielded record results in Fiscal Year 2022. The membership team will bring website partnership sales in-house and the Alexandria Visitor Center at Ramsay House will be renovated.
 About Visit Alexandria and Alexandria, VA
Visit Alexandria is the nonprofit tourism marketing organization for Alexandria, Virginia. Voted a Travel + Leisure Best City in the U.S. 2022 and a Southern Living Best City on the Rise 2022, Alexandria hums with a cosmopolitan feel and a walkable lifestyle—a welcoming weekend escape next to our nation's capital. Founded in 1749, Old Town Alexandria is the nation's third oldest locally designated historic district, boasting more than 200 independent restaurants and boutiques alongside intimate historic museums and new happenings at the waterfront. At the heart of it all is bustling King Street, a walkable mile recognized as one of the "Great Streets" of America. Walk in the footsteps of George Washington and America's Founding Fathers while learning about Black history and African American change-makers that have shaped the history of Alexandria and the U.S.
[SEE ALSO: Move2Learn and Best Buddies International Help Alexandria Schools' Students Achieve Success]