Entertainment
Family Fun
Escape Artist Wows Saturday Crowd on King Street
Straitjacket and Chains - No Obstacle for JT the Unstoppable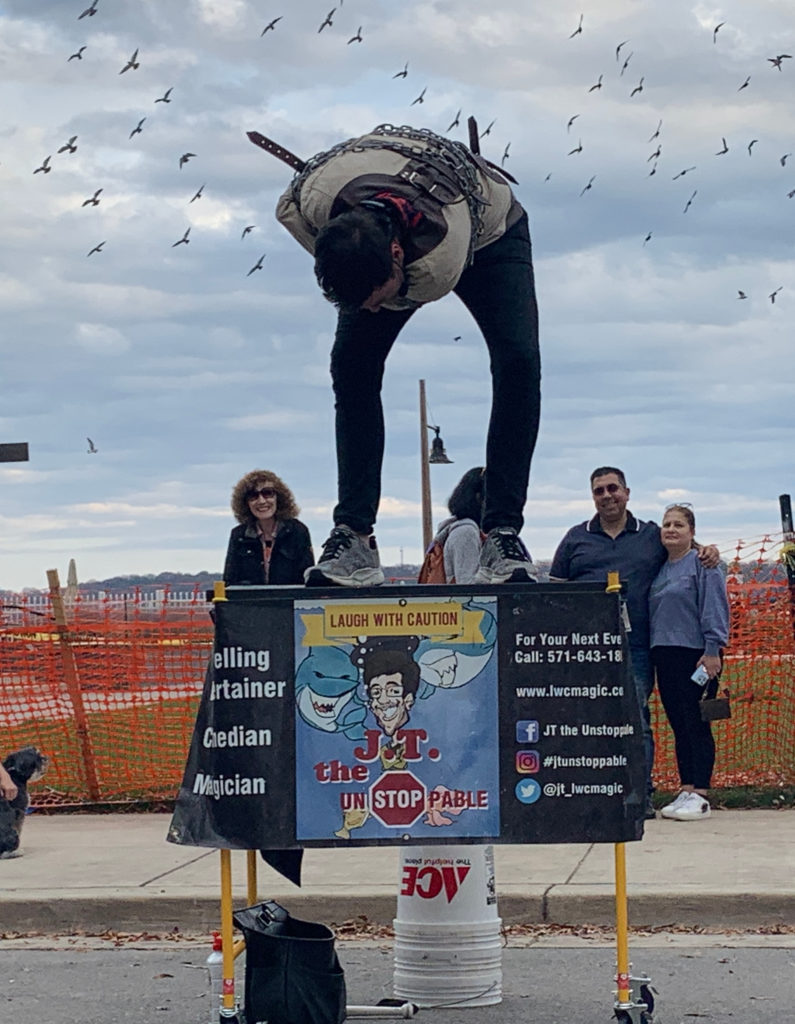 ALEXANDRIA, VA – A warm, breezy day provided an ideal backdrop for performing street artist JT the Unstoppable to entertain a few hundred people on King Street at the Waterfront this past Saturday, November 12th. Standing precariously upon a rolling cart, JT balanced himself with precision as he was bound in a straitjacket and heavy iron chains entwining him from waist to neck. 
The crowd laughed, roared, and cheered as he held them in the palm of his hand, even though it was bound tightly around his chest! He entertained the audience with jokes and banter, and kept young children as well as adults completely enveloped in suspense. Then, as the theatrical tension increased, he unraveled himself from his bound chains. As they dropped to the ground magically, he teased the audience that at this point, they should be uproariously applauding. And so this brought greater cheering and clapping.
He continued to build his show up to a climatic height before instructing onlookers to have a countdown.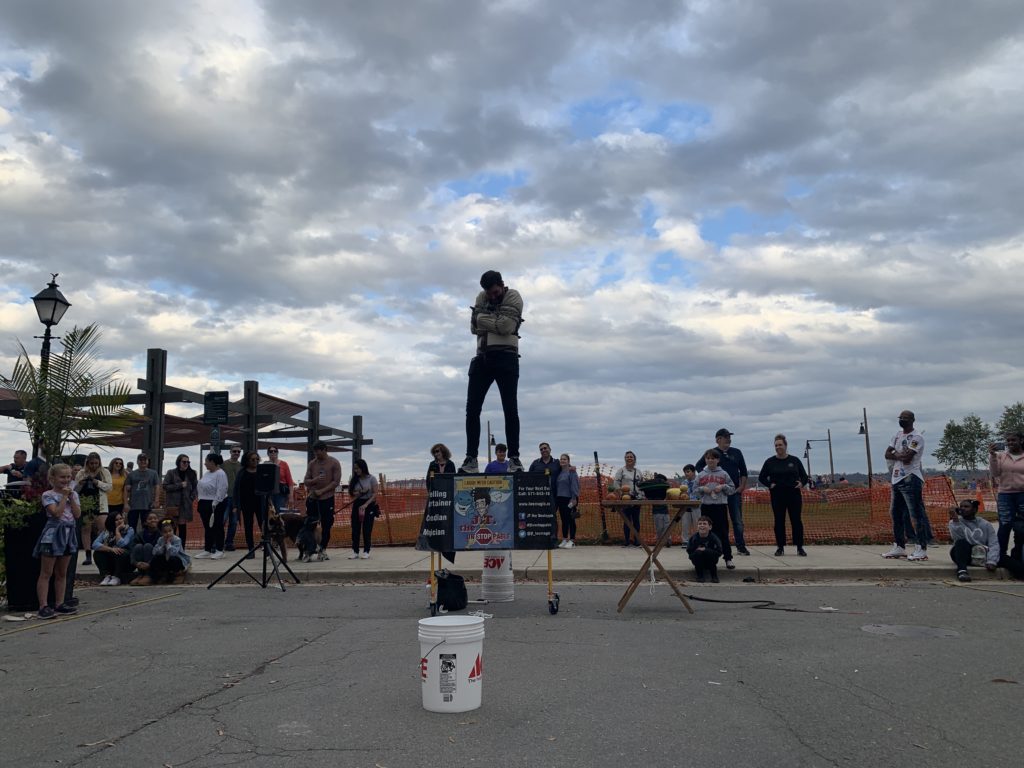 10-9-8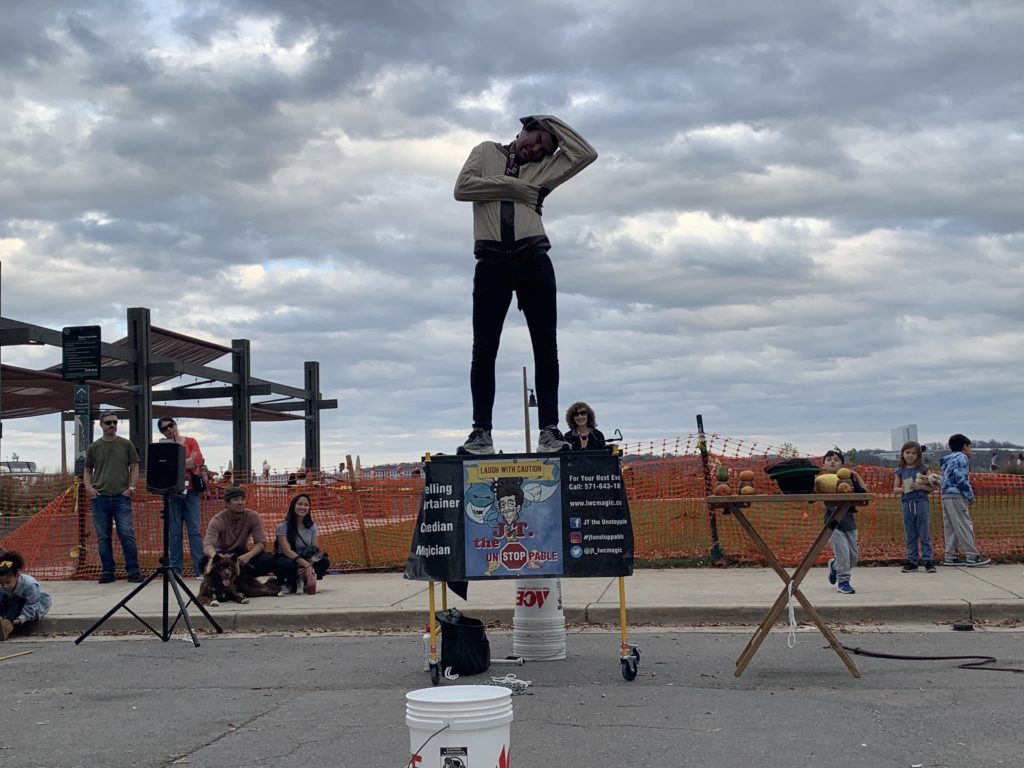 7-6-5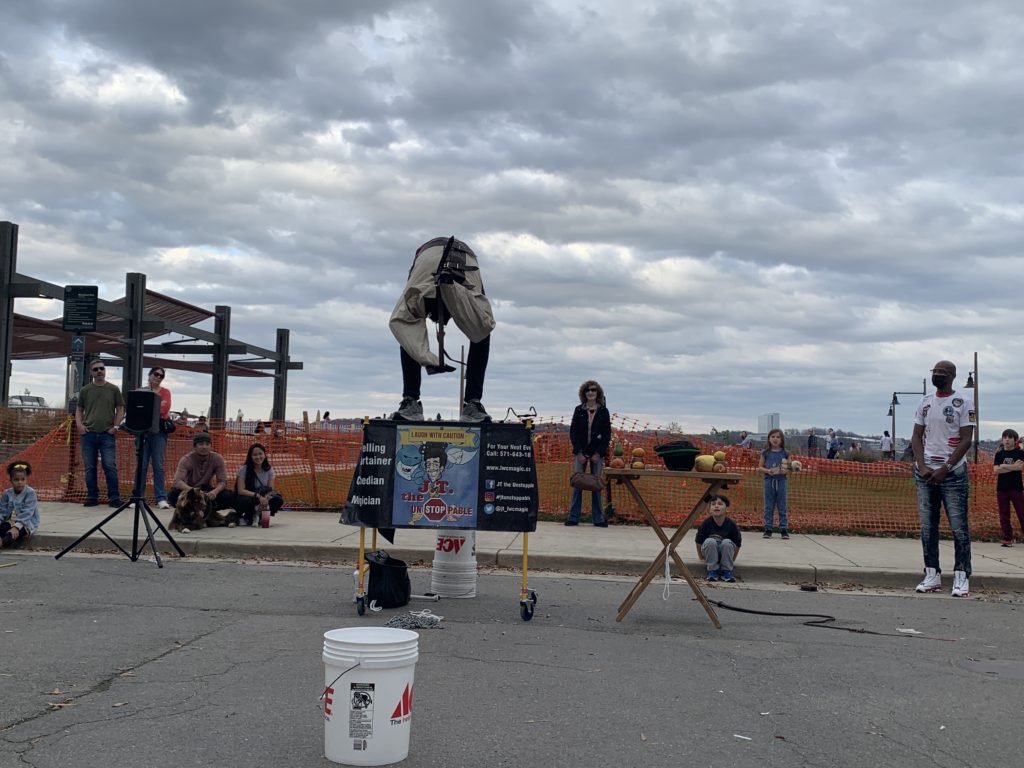 4-3-2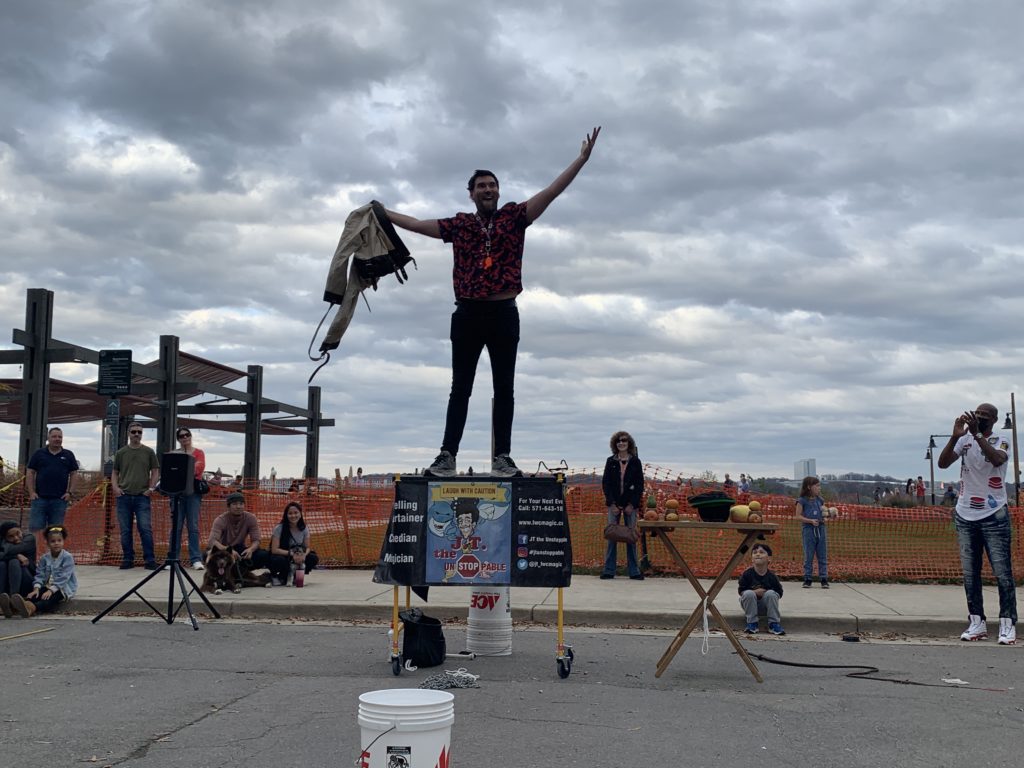 1!
And SHAZAM! He flung off the straitjacket with gusto and struck a triumphant pose. The crowd went wild, whooping and cheering! 
Who is this Enigma?  According to the performer's website, "entertainer, comedian, magician" JT is one of the finest and funniest performing artists to come out of the Washington Metropolitan area. He has been in the magic arts for over 15 years and has honed his skills in top quality entertainment. The quality of his shows reflects the level of professionalism he believes is essential for any event or venue. His specialties include comedy, sleight of hand, stage and close-up magic, circus stunts, and escape artistry. JT has performed all across the country for festivals, corporations, private events, and even occasional television appearances. His love for the art of entertainment will be sure to bring smiles to both young and old."
Both Alexandrians and tourists can always expect the unexpected on any given Saturday on King Street. 
[SEE ALSO: Plan to Sing Your Heart Out at the 19th Annual Messiah Sing-Along December 4th]