Arts
'Life, Love, Loss, & Everything Else' Performed at Athenaeum Gallery Saturday November 12th
Humor in the Everyday, Reflection, and Love Evokes Deep Thoughts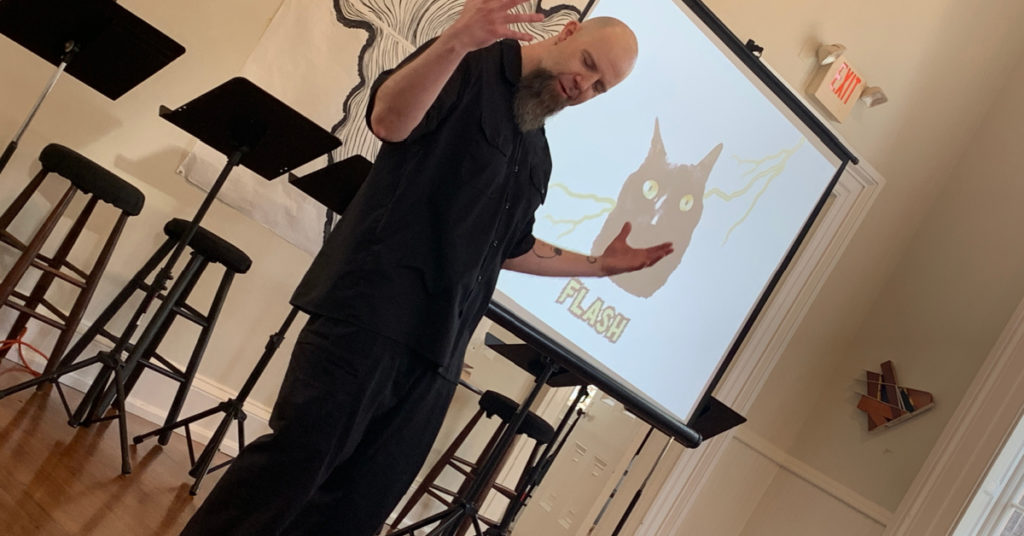 ALEXANDRIA, VA – In a hectic, fast-paced world, imagine pausing long enough to feel a refreshing Potomac breeze wash over you allowing you to absorb prose, music, and theater. Audience members were treated to that exact feeling with "Life, Love, Loss, & Everything Else" this past Saturday afternoon, November 12th, at the Athenaeum Gallery in Old Town. 
Musician-poets Martin Graff and Neal Learner combined their talents for an entirely unique, moving, and inspiring multimedia experience of piano, spoken word, projected artwork, and opera which moved souls and lit imaginations.  
The program's first half had the spotlight on thefacezone.com "Surreal Daydreams to Trip Your Imagination". Martin Graff performed his solo, multimedia spoken-word act of poetic-prose vignettes with matching artwork about every topic from the stigma of liking scrapple to the meaning of life. What connected the pieces is each part began with a projected image of a face—human, animal, alien, abstract— in order to prompt reaction and thought, and to act as a catalyst for the material that followed.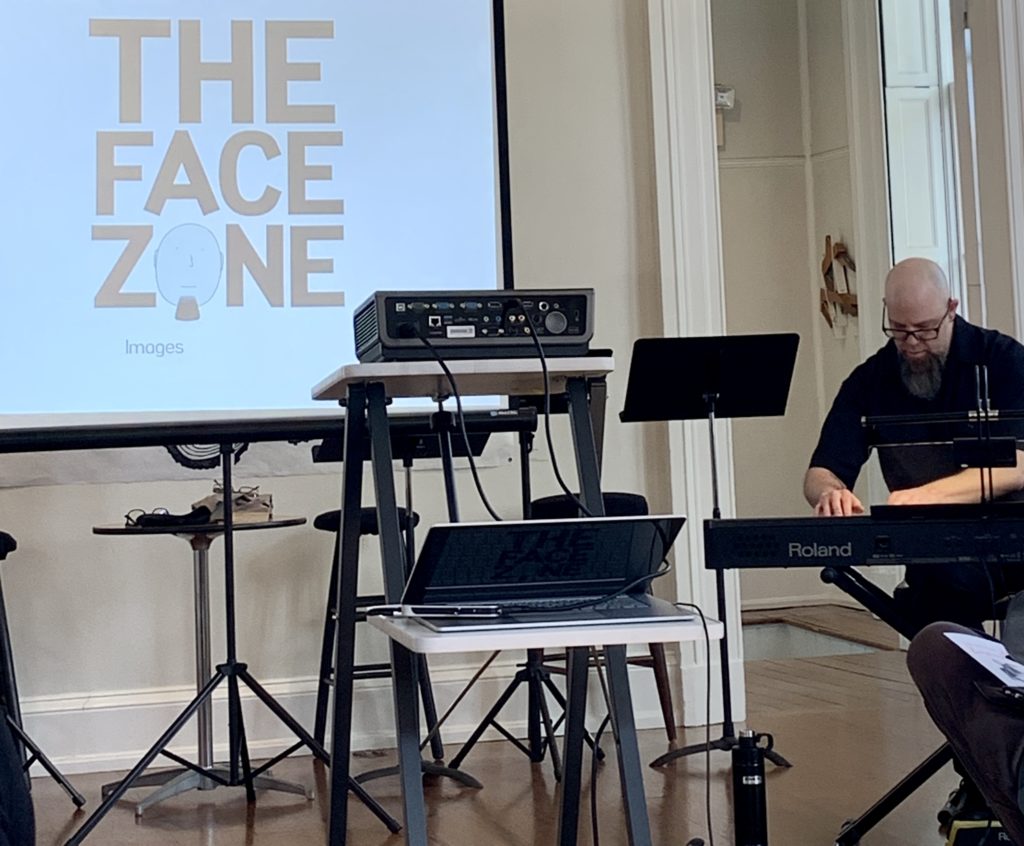 Graff punctuated the show intermittently with original piano compositions from his album Trips for Piano to further immerse the audience. His imaginative humor, insightful commentary, unconventional artwork, and compelling music offered a uniquely engaging respite that cuts through the noise of our information-age lives with concise, essential truths that entertained and inspired lasting reflection.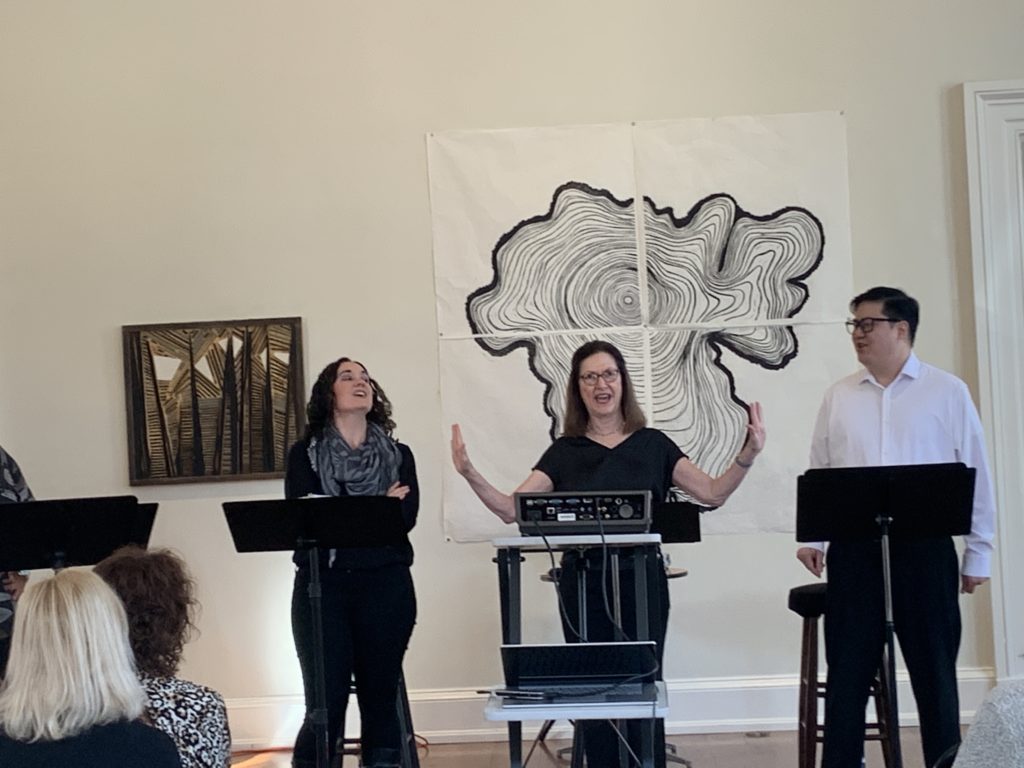 The program's second half was entitled "Get Me Home: A 30-Minute Travel Opera in Three Acts" with music and libretto by Neal Learner.  
The gist of the show involves main character who Maxine T. Heart lives overseas but needs to get back to America immediately. Her beloved father is hovering between life and death after being hit on the head by a falling tree branch while riding his bike. Maxine has bought her ticket and is ready to jump on the plane. There's only one problem: in her shock at the family news, she gave the foreign travel agent her nickname, rather than full name, and failed to clearly enunciate her "ts" and "ds." On her passport, she's "Maxine T. Heart." But on her ticket, she's "Max D. Heard." Problems ensue, prompting hilarious script and song.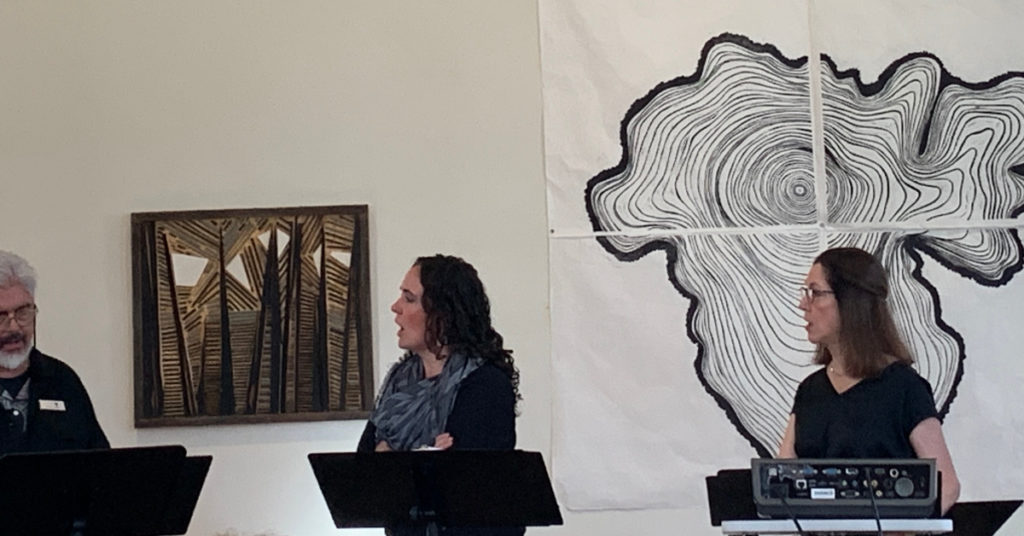 The play was directed by Ruben Vellekoop.  The cast consisted of Neal Learner, Cathy McCoskey, Marissa Papatola, and Eric Yeh, with accompaniment by Paige Rammelkamp  
For a glimpse into Learner's work, visit
[SEE ALSO: Escape Artist Wows Saturday Crowd on King Street]