School News
SPORTS
Alexandria City High School Celebrates Homecoming 2022; Titans Defeat Woodson, 49-14
See the selections for Homecoming Court and learn how they were chosen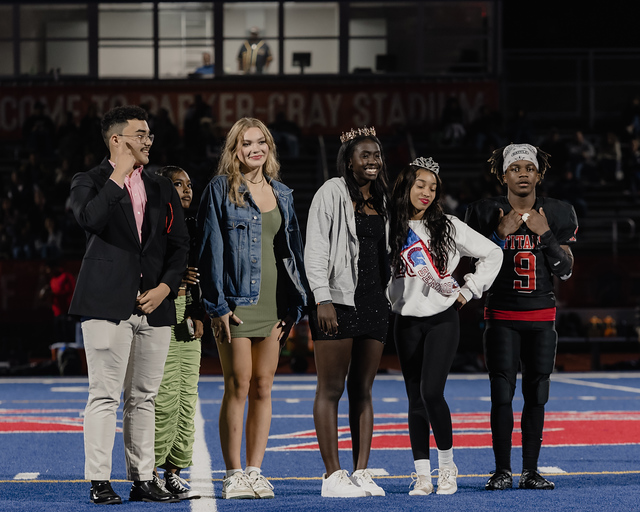 ALEXANDRIA, VA – Alexandria City High School celebrated Homcoming Weekend on Friday, Nov. 4 through Saturday, Nov. 5. Festivities began with the football game on Friday night. The Titans (5-6) soundly defeated W.T. Woodson, 49-14. With the win, the team qualified for the 6C Region playoffs. (They lost to Faifax, 49-7, the following week to end the regular season.)
The dance took place the following night and featured members of the Homecoming Court. Their names follow:
Grade 12:
Ryan Baker (Queen)
Amor Harris (Queen)
Grade 11:
Anait Willson (Princess)
Argelia Maldonado (Princess)
Grade 10:
Scott Price II (Prince)
Kori Norman (Princess)
Grade 9:
Estefani Claros (Princess)
Caleb Goodman (Prince)
Students voted for the Court via a Google form. They could each vote for one fellow classmate. The two individuals with the most votes were the winners.  Nearly 2,000 students participated in the vote.