THEATRE
Fosse Classic 'Chicago' Featured at the National Theatre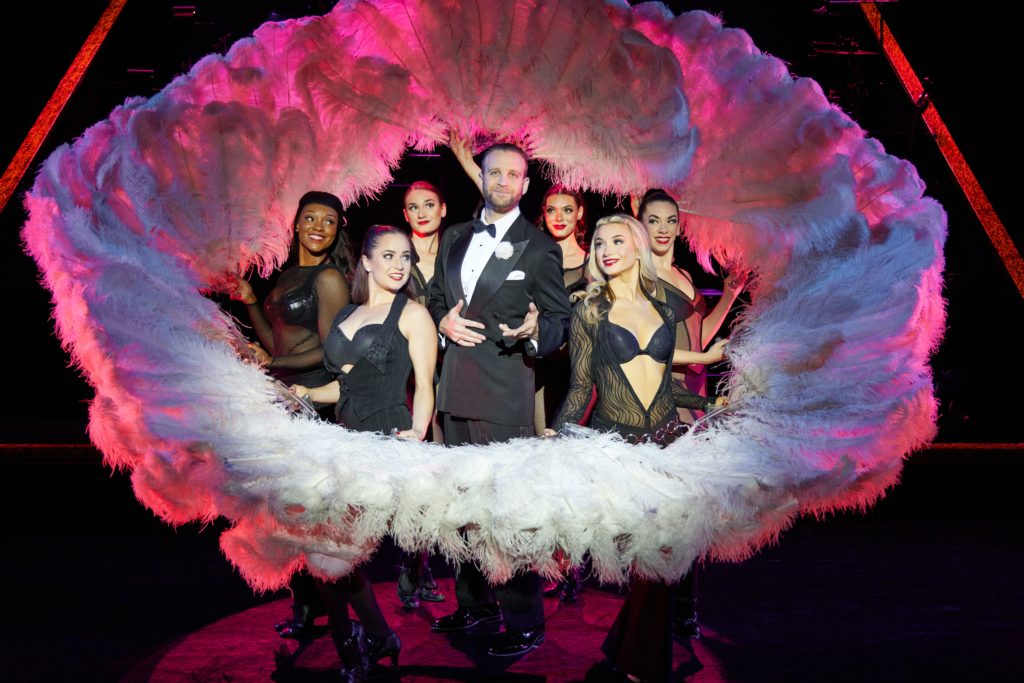 WASHINGTON, DC – First you see the hands – the famous jazz hands. Fingers spread wide and pivoting quickly from left to right. A moonwalk bit (a famous Fosse move before Michael Jackson came along) and the swaying of the arms behind the back with fingers again weaving and outstretched – another of famed choreographer Bob Fosse's signature moves. Bodies slither snakelike across the floor long before "The Worm" dance brole out across the country. Gangsters, conmen, vengeful babes, and jailbirds rule the roost in Chicago, the show that debuted on Broadway in 1975 and has toured the world ever since.
Then you hear it. The sound of the Roaring 20's. Opening with the number "All That Jazz" and a ton of dancers, the razzamatazz never stops – throughout the murder scenes, the Cook County women's prison and the passionate love songs. In this latest revival of composer John Kander and lyricist Fred Ebb's smash hit. Logan Floyd plays Velma Kelly with Katie Frieden in the role of her nemesis Roxie Hart, the cheating wife and boyfriend slayer with Ed Gotthelf in the role of her lover, Fred Casely.
The plot isn't much to write about, suffice it to say it serves as the underpinning for the song and dance. It's all about the revolutionary Fosse dance routines and the sensual choreography by long legged, hard body dancers in sexy, black leather and lingerie. There's only one set that features the 10-piece orchestra on stage and serves as the scene of the prison, later doubling as the courtroom, where Velma Kelly and Roxie play out their rivalry as two vaudevillian murderesses. Their slick-as-a-brick lawyer, the movie star handsome, Billy Flynn (Jeff Brooks) is skilled at flimflamming juries with a sob story geared to spare the chorines the death penalty and grant their freedom.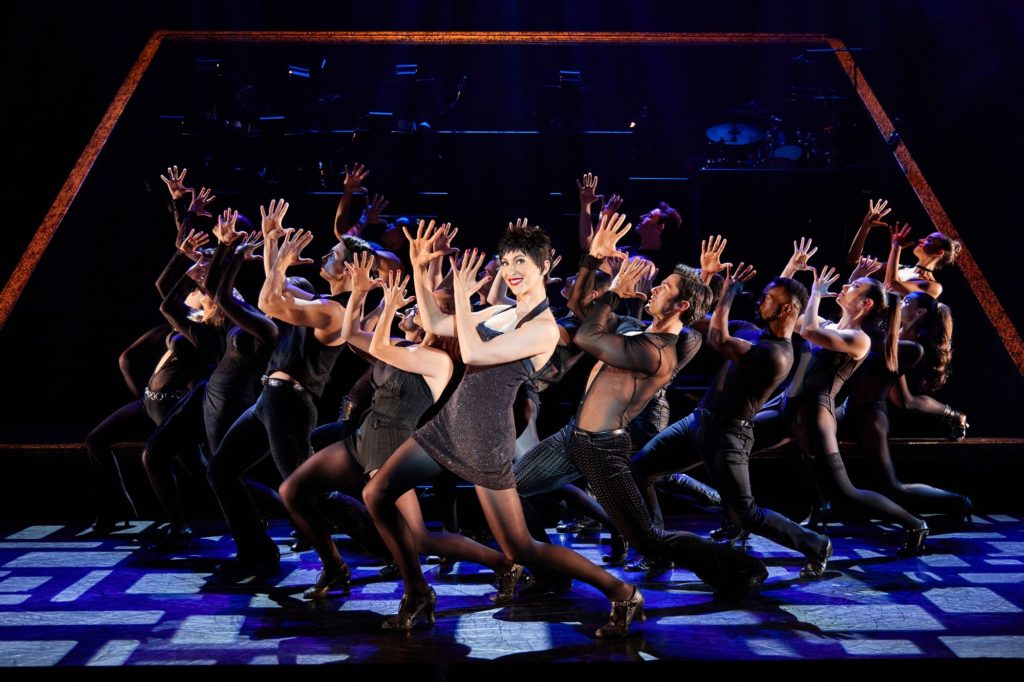 In this den of gangster iniquity prison Matron "Mama" Morton (Christina Wells) takes care of her girls and her girls take care of her, handing over cash for prison favors. Mama gets a solo with "When You're Good to Mama" and later in the duet "Class" with Velma.
Roxie's cuckolded spouse, Amos Hart (Brian Kalinowski), gives his rendition of the iconic tune "Cellophane Man" about a man so ignored he is transparent to everyone. It's a classic number.
Aside from the exceptional performances from the hoofers, the singing is weak, the acting weaker and the sound quality is off. The performers have little experience on the legit stage and, I'm sorry to say, it shows in the overall production. Not the quality we've come to expect from the National Theatre.
Original Production Directed and Choreographed by Bob Fosse; Scenic Design by John Lee Beatty; Costume Design by William Ivey Long; Lighting Design by Ken Billington; Music Direction by Cameron Blake Kinnear.
Through November 27th at the National Theatre, 1321 Pennsylvania Avenue, NW, Washington, DC 20004. For tickets and information visit www.BroadwayattheNational.com.