Old Town North
A Gingerbread Bake-Off and the Boat Parade Sail Through Old Town North This Holiday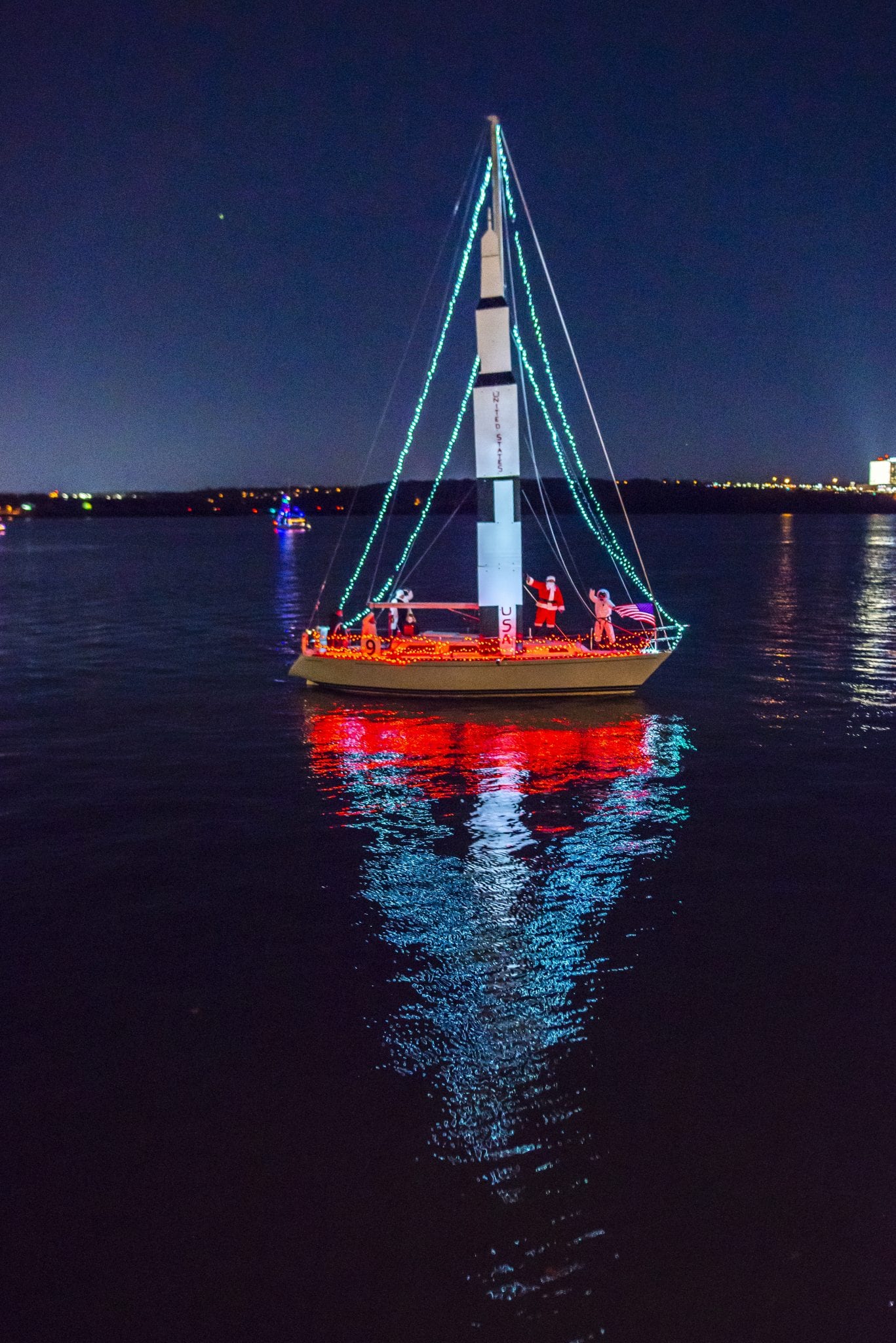 By Margaret Townsend
Alexandria, VA – The Old Town North Alliance brought the Alexandria Holiday Boat Parade to the North Waterfront in partnership with the Old Town North Community Partnership and the Canal Center.
This family friendly event offered the opportunity to stroll from Oronoco Bay Park along the Waterfront, pick up a bite to eat from local vendors like Ana's Twist, Bdot Breakfast, Buddin' Bakery, while sipping hot coffee, cocoa, or tea.
People also picnicked on the lawn, joined free Zumba and Yoga classes, listened to great music from the Alexandria Singers, and patronized over 50 local artisans who had tables set up at Canal Center Plaza.
Some even got in on the arts and crafts action themselves with UpCycle Creative Reuse Center's Make a Gingerbread House special fundraising event. Visit https://www.upcyclecrc.org/events.html for more information.
Once masterpieces were made, everyone sat down for some of the best views of the Boat Parade.
"On behalf of the Old Town North Alliance and our partners, I am delighted to have the opportunity to extend the Alexandria Boat Parade activities and viewing areas to the North Waterfront," states Agnes Artemel, president of the Old Town North Community Partnership. "We welcome[d] all to watch the boats line up from our lovely parks, and at the same time participate in family-friendly activities, hear the Alexandria Singers, and partake of food and drink."
Parking is always available at Canal Center for $5. Visit canalcenterevents.com for more information.
ICYMI: New CBA To Give Alexandria Police Substantial Pay Increase, Starting at $61K