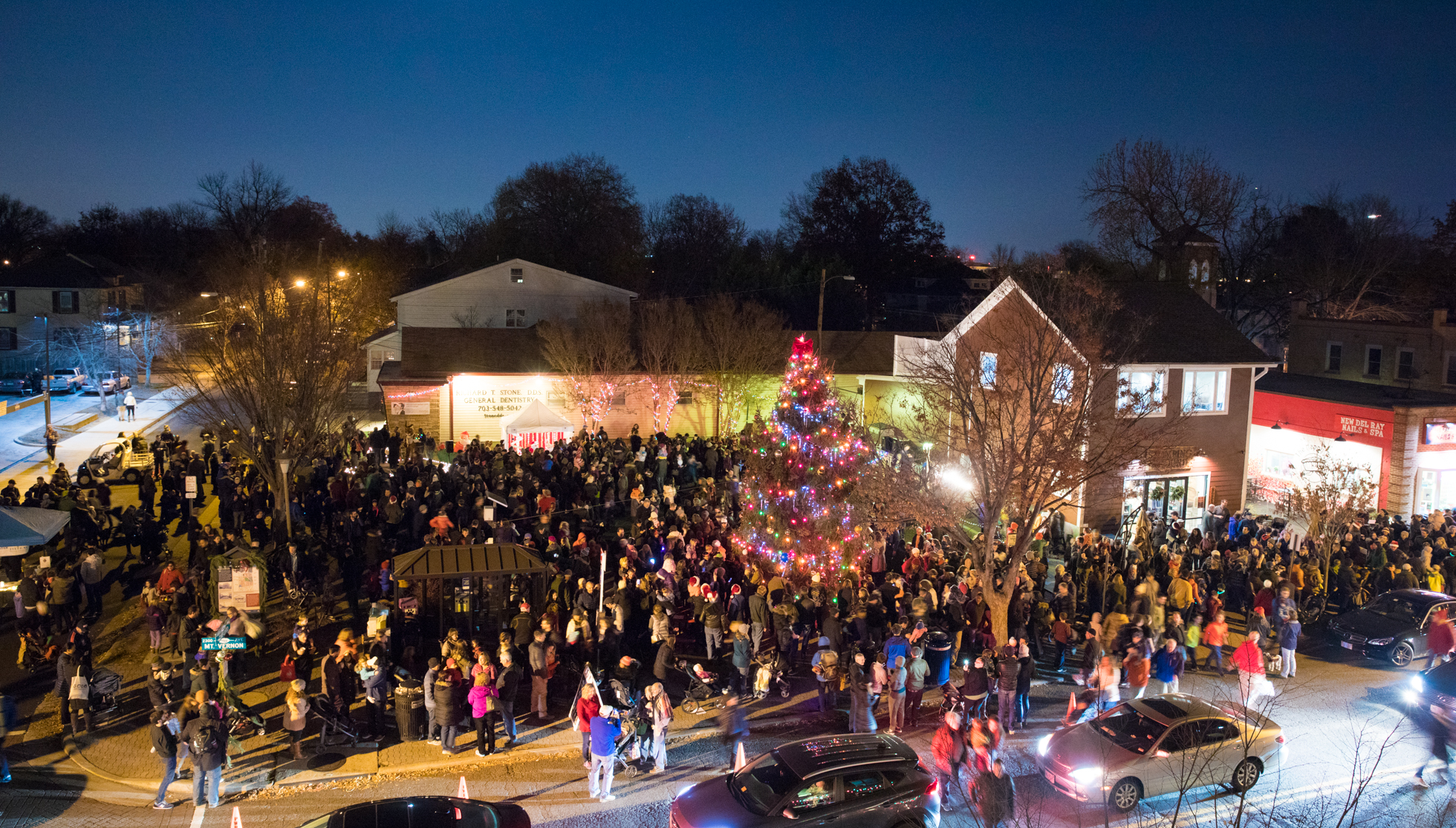 By Maureen Schweers
Alexandria, VA – It's the most wonderful time in Del Ray! The holiday season reflects the community's reputation as a dining, retail, wellness, and arts destination in the region, along with its commitment to supporting Alexandria non-profits year-round. Here are five ways to get in the holiday spirit along Mount Vernon Avenue.
Keep community traditions: Kick off the holiday season with a community Christmas tree and Menorah lighting, carols, and more at the Del Ray Holiday Season Kick-Off on Sunday, Dec. 4 at 6 p.m. After the event, get an early start on holiday shopping and stroll Mount Vernon Avenue as it is lit with thousands of luminarias in honor of the late Nancy Dunning. Participants are urged to bring new, full-size toiletries for Carpenter's Shelter. The event is free and open to all.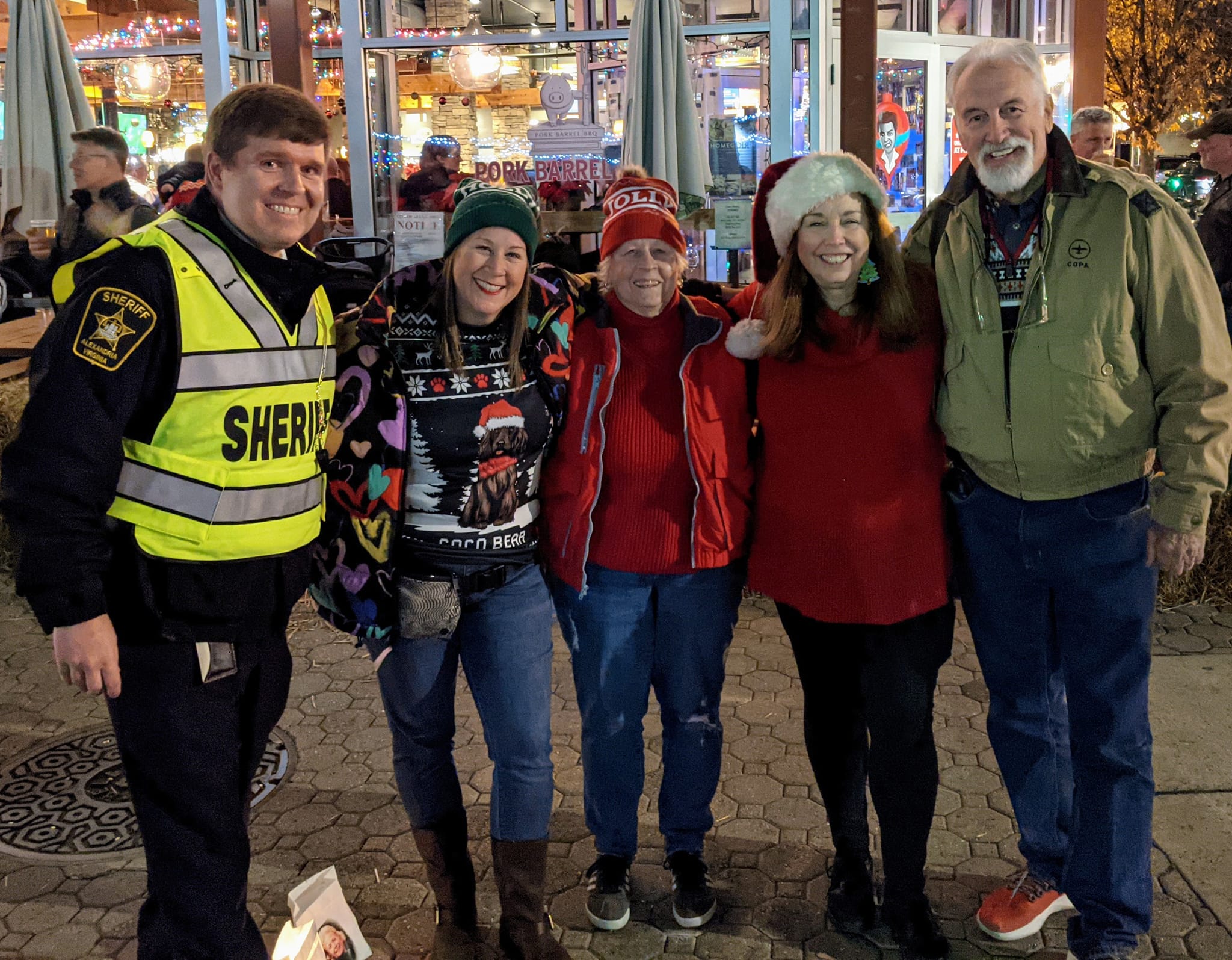 Give back: Take a break from the bustle of holiday preparations and enjoy specialty cocktails, beer, and food specials at 15 top Del Ray restaurants during the 7th Annual Candy Cane Bar Crawl on Sat., Dec. 10 from 12:30 p.m. to 6 p.m. The event raises funds for Mt. Vernon Community School's Blessings in a Backpack, a non-profit that ensures that neighborhood children do not go hungry over the weekend by sending them home on Fridays with backpacks full of healthy food. For more information and to purchase advance tickets, visit www.visitdelray.com.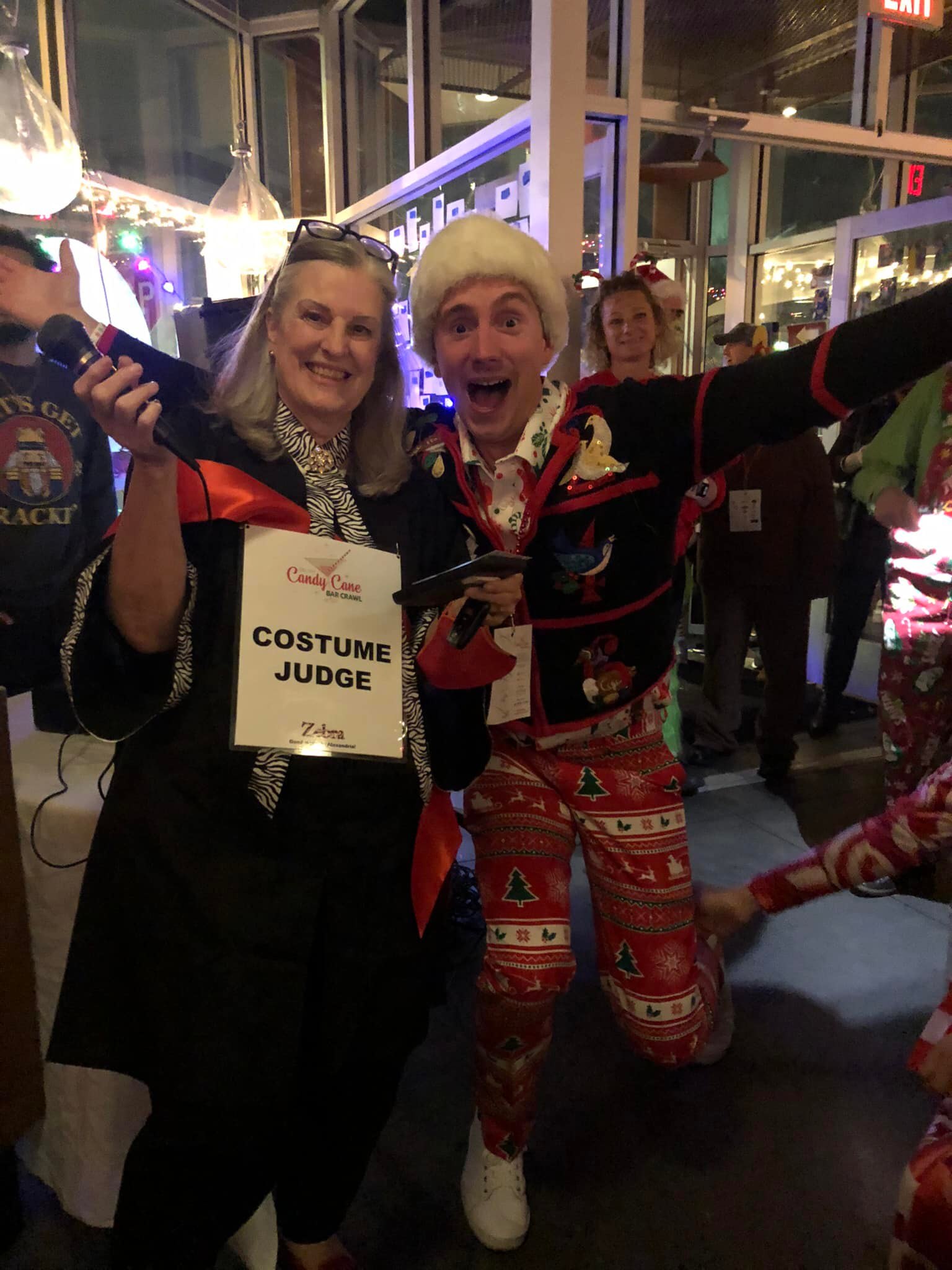 Shop local: Find the perfect gift while supporting Del Ray's small businesses. Shop local and enjoy special promotions while sipping wine during the Shops of Del Ray's Holiday Sip & Shop on Thursday, Dec. 8 from 6 p.m. to 9 p.m. at select Del Ray boutiques.
Shop creative: Discover handmade gifts at the Del Ray Artisans' Annual Holiday Market, held each weekend in December, at the Del Ray Holiday Pop-Up Market on Dec. 11, featuring local artists and entrepreneurs, or at the Del Ray Vintage & Flea Market, featuring local vintage and thrift treasure hunters.
Make memories: Local artists will use the storefront windows in Del Ray as a giant canvas, hand-painting holiday-themed windows along Mount Vernon Avenue.  Pick up a coffee or hot chocolate and a sweet treat at one of Del Ray's coffee shops or bakeries and check out the windows and participate in a holiday scavenger hunt available at the Pat Miller Neighborhood Square, located at the intersection of Mount Vernon & Oxford Avenues.
For complete details and a schedule of events, visit www.visitdelray.com.
ICYMI: Beaujolais Nouveau Soiree Celebrates New Wine of the Harvest