Old Town North
St. Elmo's Partners with Volunteer Alexandria to Host Holiday Toy Drive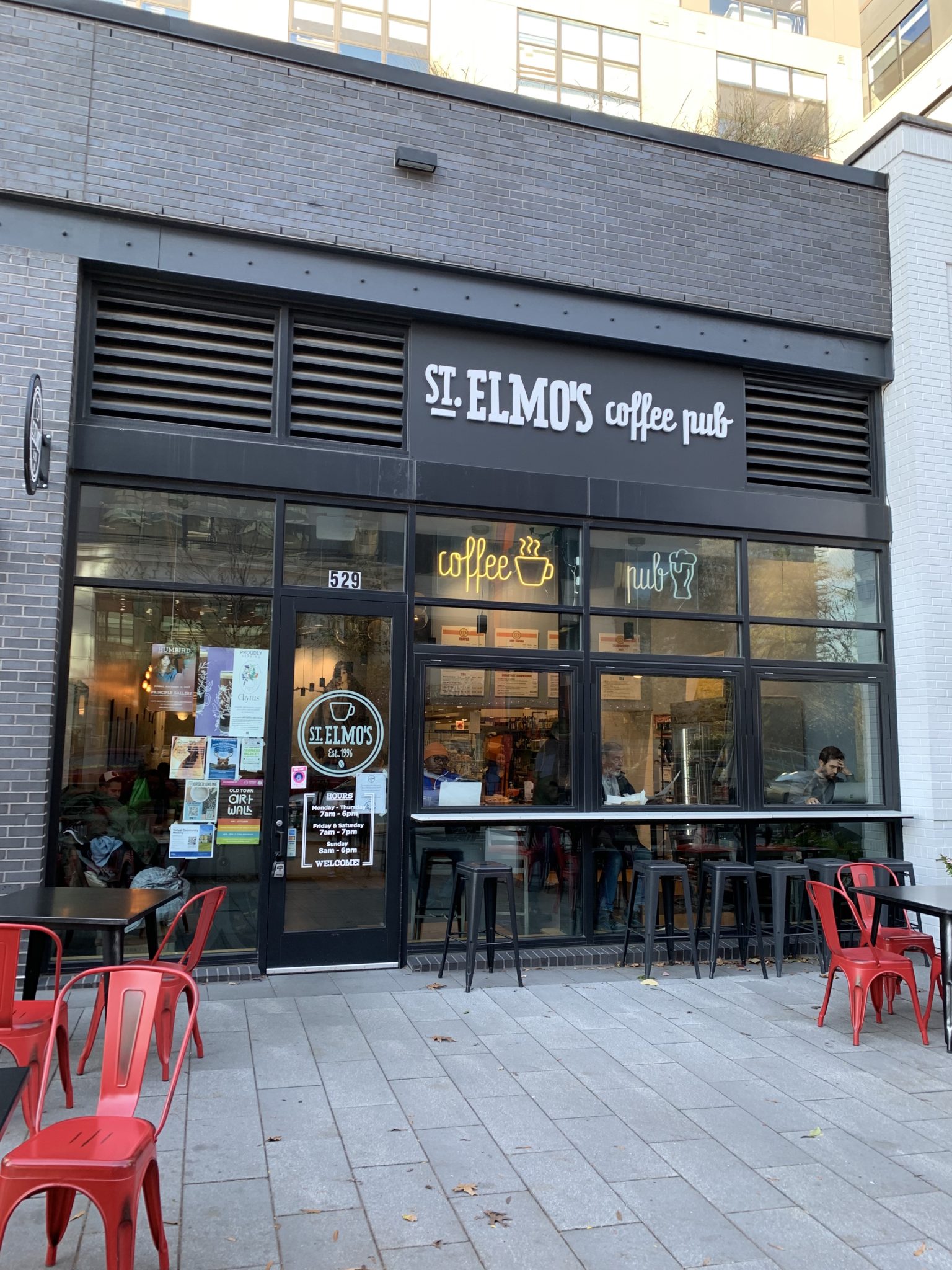 Alexandria, VA – St. Elmo's Old Town North is relatively new to the neighborhood, but owners Christine and Larry Ponzi are well known faces in Alexandria. The couple has made it a point to provide quality food and a warm, friendly vibe at each of their seven restaurants, including three St. Elmo's Coffee Pub locations (one of them being at 529 Montgomery St.).
St Elmo's Old Town North opened in the first week of January 2020 to an "amazing display of neighborhood support."
With its outdoor dog friendly dining area and cozy-yet-spacious indoor space (with free Wi-Fi), it was a perfect space for folks to gather safely during the worst of the global pandemic.
Since opening in 2010, St Elmo's has grown from employing a staff of 8 employees to 20 full and part time employees, aiding in the economic recovery of the City.
A cornerstone of their success—and obvious joy in doing what they do—is community engagement and work with local nonprofits, including UpCycle Creative Reuse Center, Carpenter's Shelter, the Animal Welfare League of Alexandria, and, just recently, Volunteer Alexandria.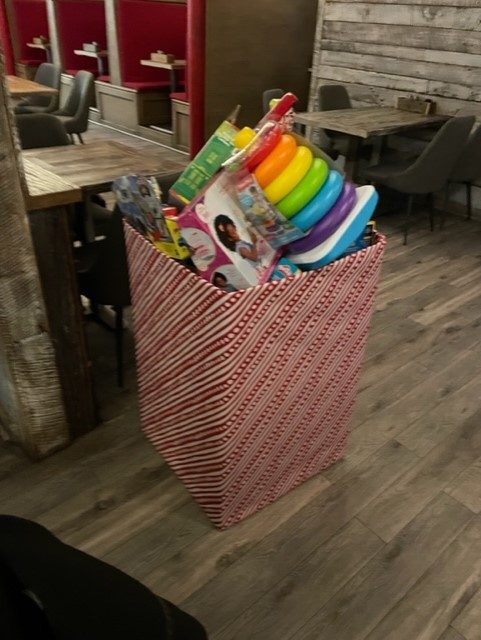 At Volunteer Alexandria's Toy Drive, over $1000 worth of toys was collected, and Alexandria City Mayor Justin Wilson, Vice Mayor Amy Jackson, and many others volunteered, donated, or attended.
St. Elmo's also supports the Coat Drive spearheaded by Willie Bailey, and offers live music at its monthly beer and wine tastings, another boon to the neighborhood and a great addition to the offerings in Old Town North's Arts and Cultural District. The next tasting event is scheduled for December 7th. Visit stelmoscoffeepub.com for details.
St. Elmo's Old Town North has settled comfortably into the community and the community support continues to support the restaurant with enthusiasm.
"Best business decision ever," concludes owner Larry Ponzi.
ICYMI: 3-2-1 Lights!! Annual Holiday Tree Lighting Ceremony Delights the Crowd