Travel
The Ultimate Gift: Three Generations on Safari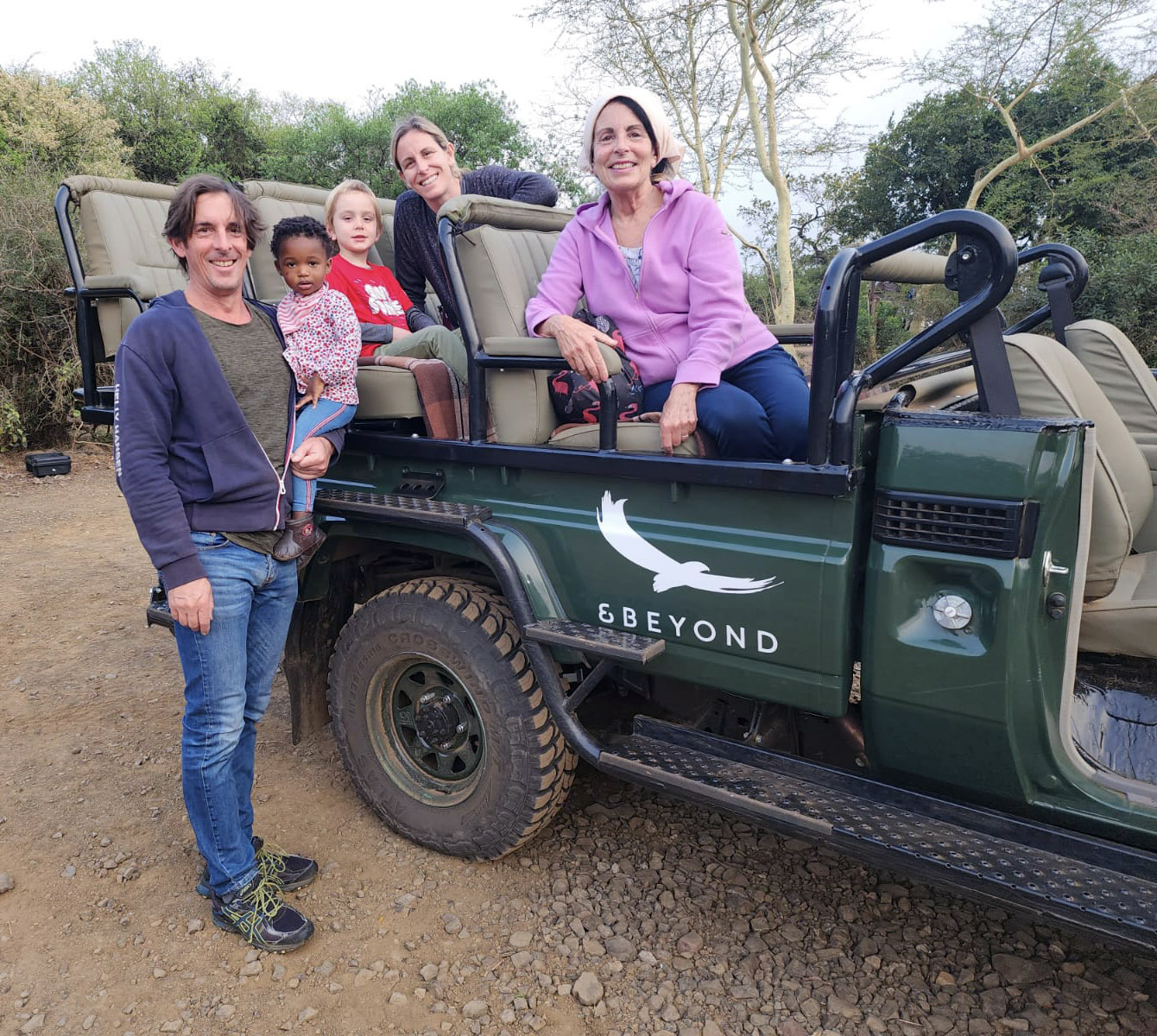 Alexandria, VA – Cole, 5, and Maya, 2, stared in wide-eyed wonder at the majestic lion only yards away, the mama rhino and her baby crossing the road in front of the jeep, the dazzle of zebras frolicking to their right.
Mom and dad snapped photos to record these magic moments and grandma reveled in the joy of three generations sharing these experiences together.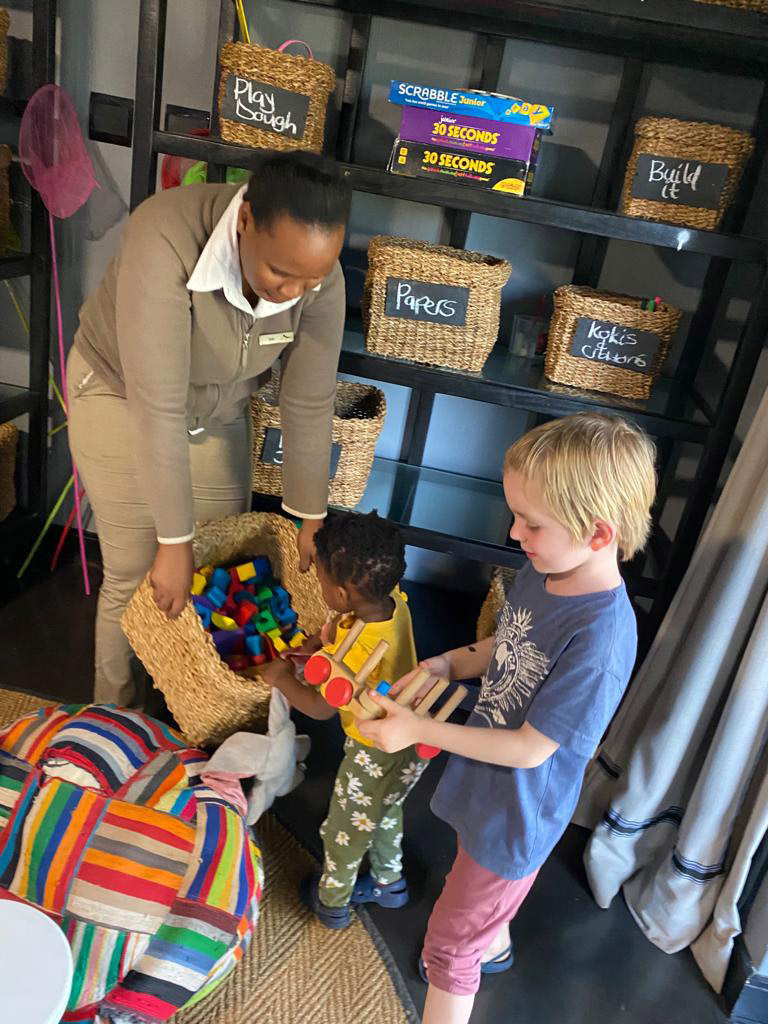 The ultimate family holiday gift: a multi-generation safari in South Africa at &Beyond's Phinda Mountain Lodge.
Half a world away from grandma's Mount Vernon home but more than worth the travel time.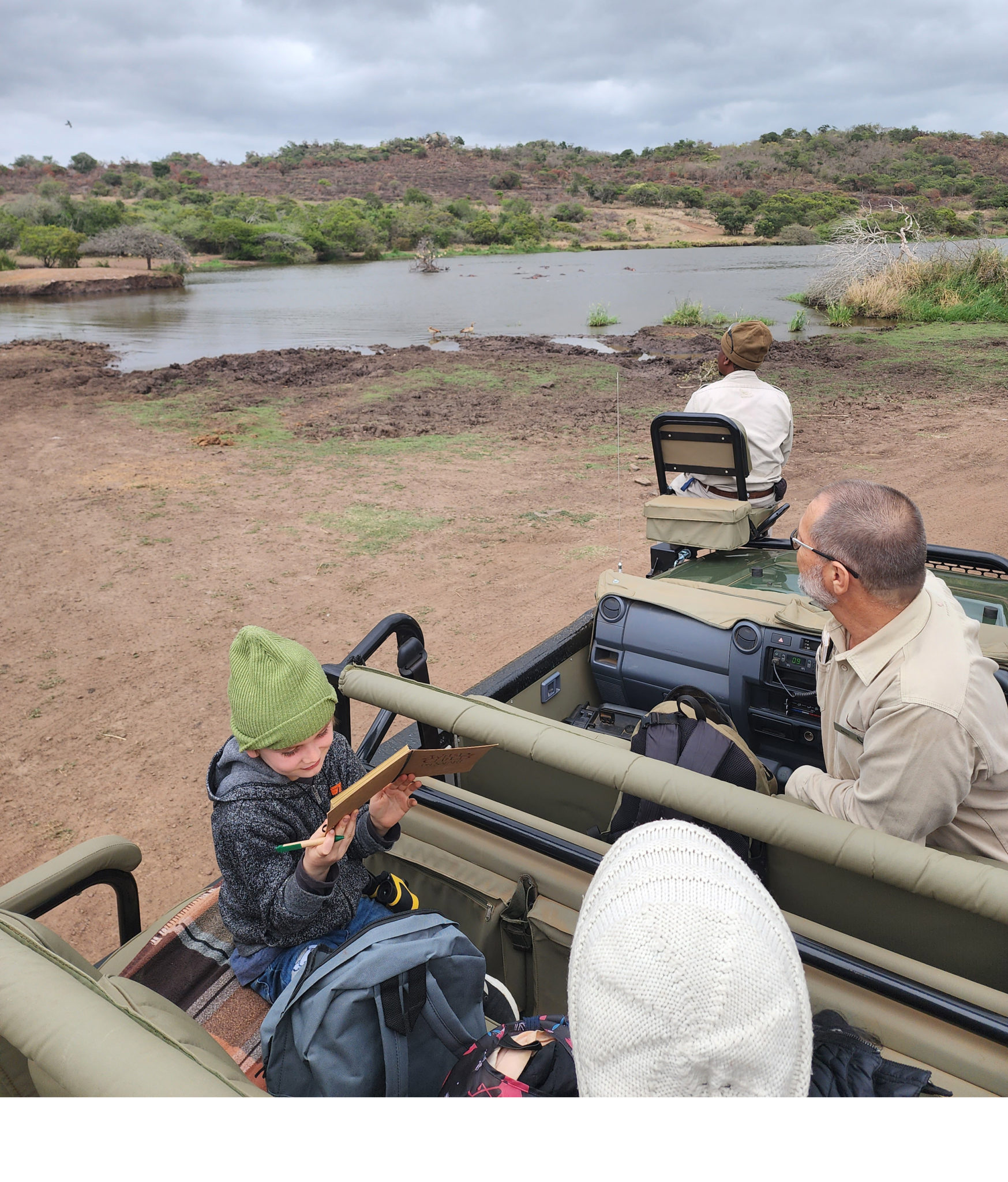 Some things, as they say, are priceless.
An added bonus, &Beyond is known for its concern for the environment and the local communities surrounding its lodges. Working with its community development partner, Africa Foundation, &Beyond focuses on four areas of aid: Education, Healthcare and Water Access, Rural Business Development, and Conservation, working closely with schools, clinics and rural businesses in the five communities surrounding the reserve.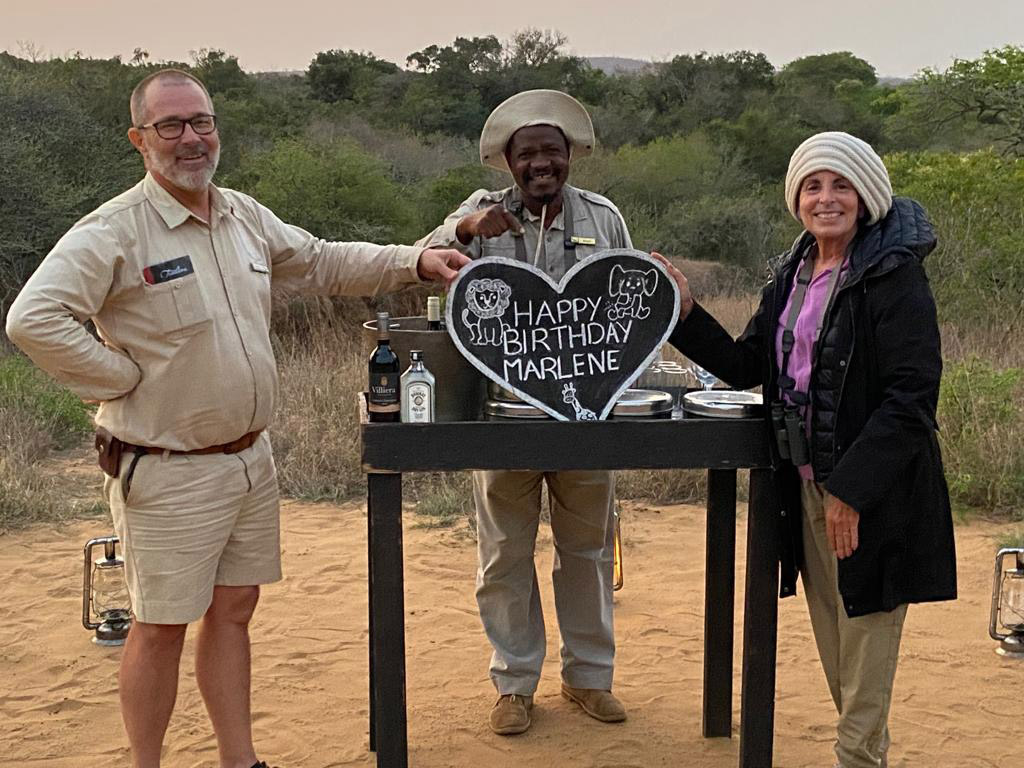 &Beyond Phinda Mountain Lodge caters to families and we found the perfect accommodation for ours: grandma Marlene, a Mount Vernon resident and Zebra's Mount Vernon Editor; parents Natalie, who grew up in Mount Vernon and attended Hollin Meadows Eelementary School, Carl Sandburg Middle School and West Potomac High School (Class of '97), and Simon, who is South African, and Cole and Maya.
At Phinda we stayed in the Family Suite, literally a home away from home — 2 adult bedrooms, 2 children's bedrooms, a living room, and large patio. The latter was visited on our last day by a dozen or so monkeys, including newborns; Maya was mesmerized.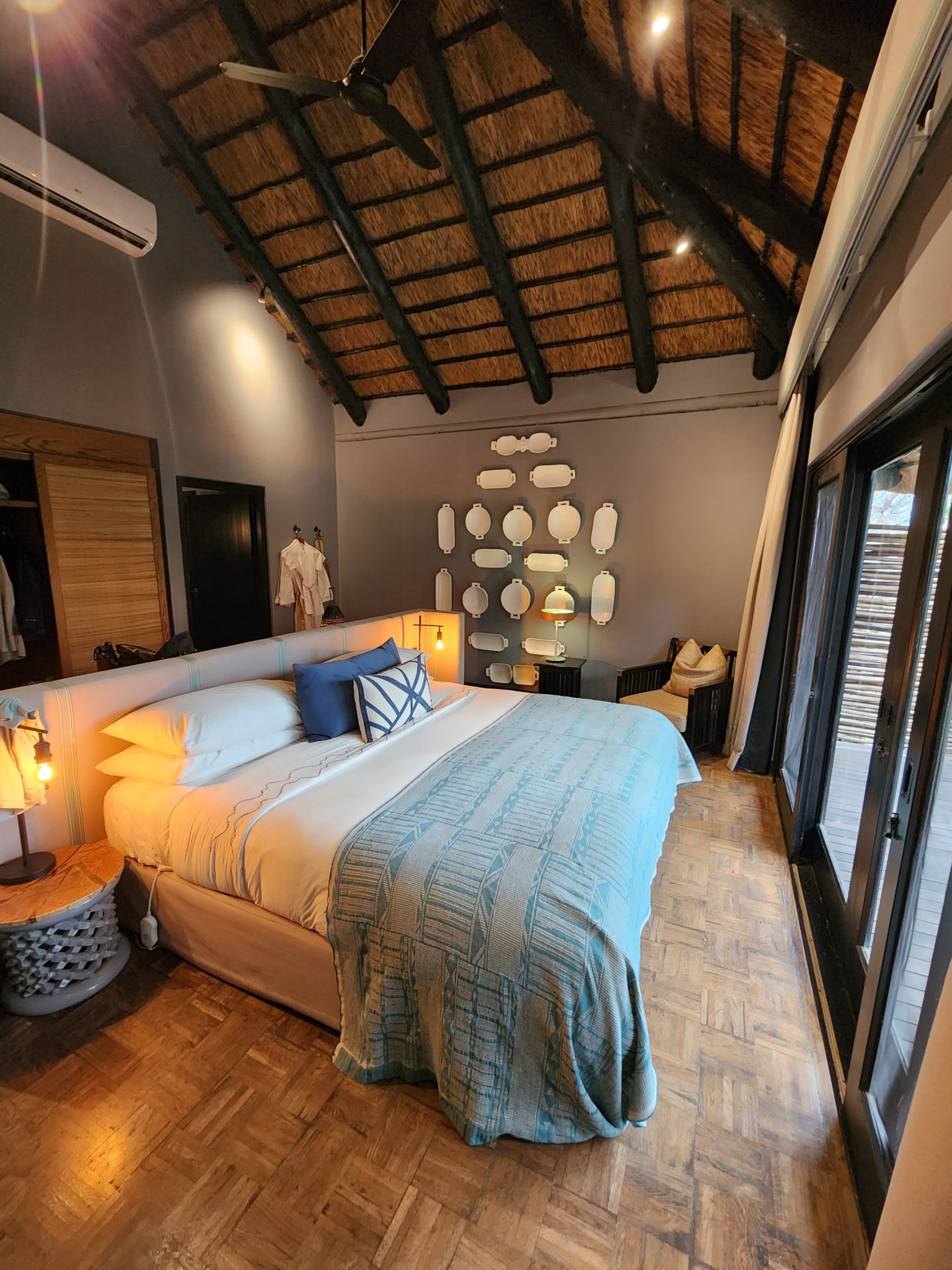 Phinda Mountain Lodge offers excellent game viewing. On our two safaris a day, we saw every animal on our must-see list and all of the Big Five except the elusive leopard. The other four being the lion, black rhinoceros, elephant, and buffalo.
Our wonderful guide, Bryan, was an experienced ranger who was, he half joked, brought out of retirement to guide us. With his 20 years of experience, he usually trains the rangers at many different &Beyond locations. His love and knowledge of birds and plants was an added bonus and of special interest to Simon.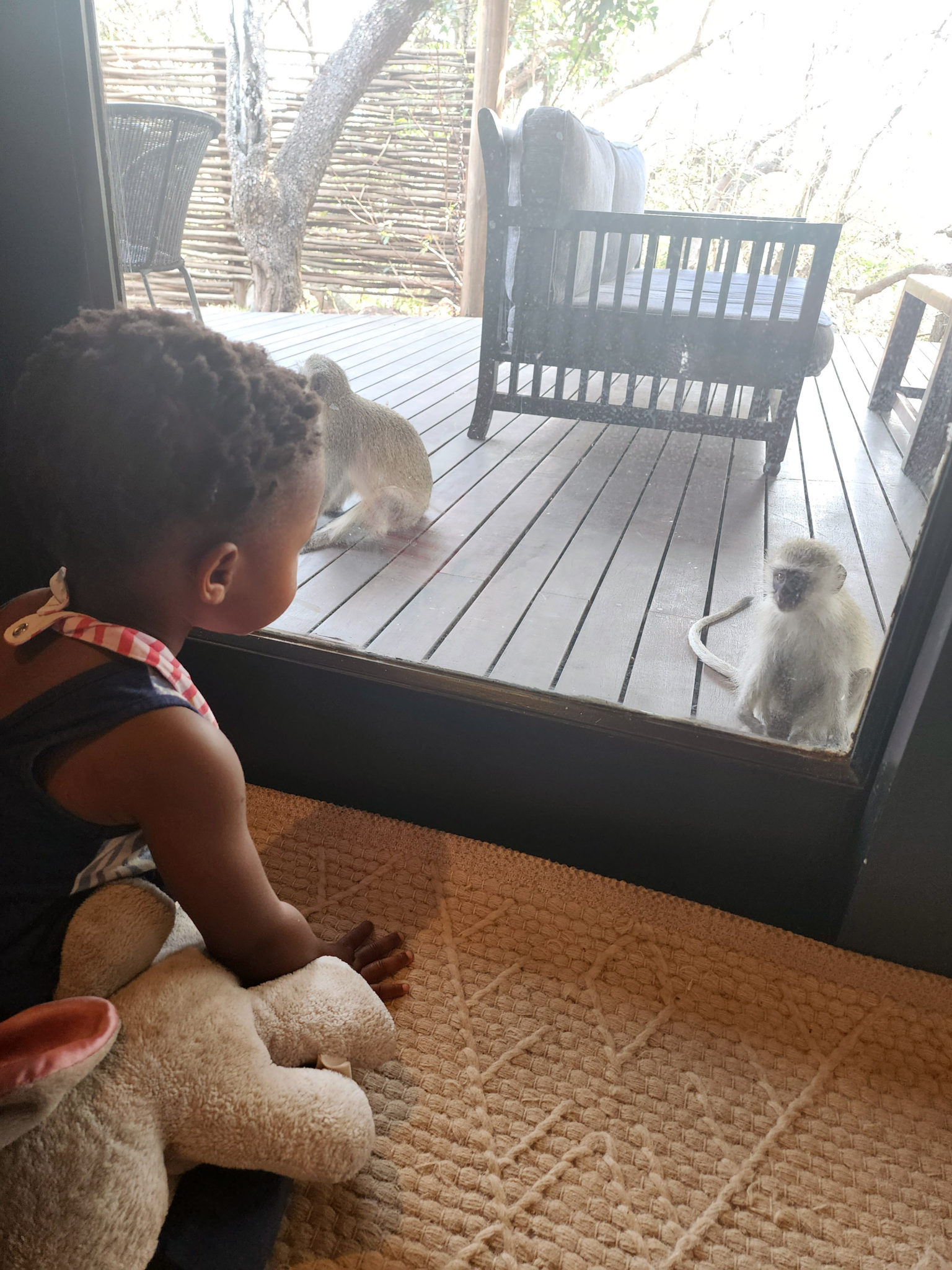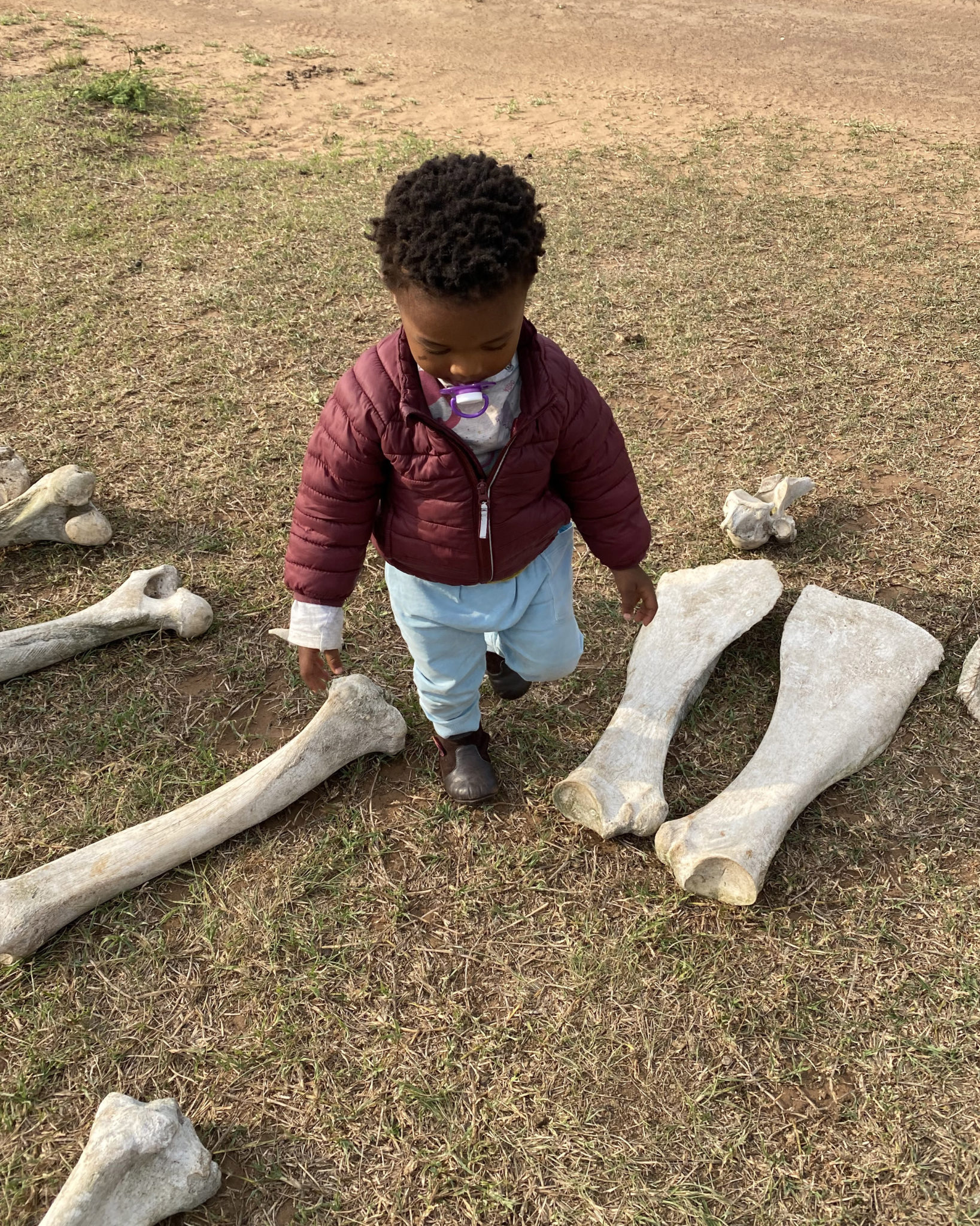 Our tracker, the engaging Bongani, explained his name was Zulu for "Thank you." After four sisters, Bongani's father was delighted to have a son.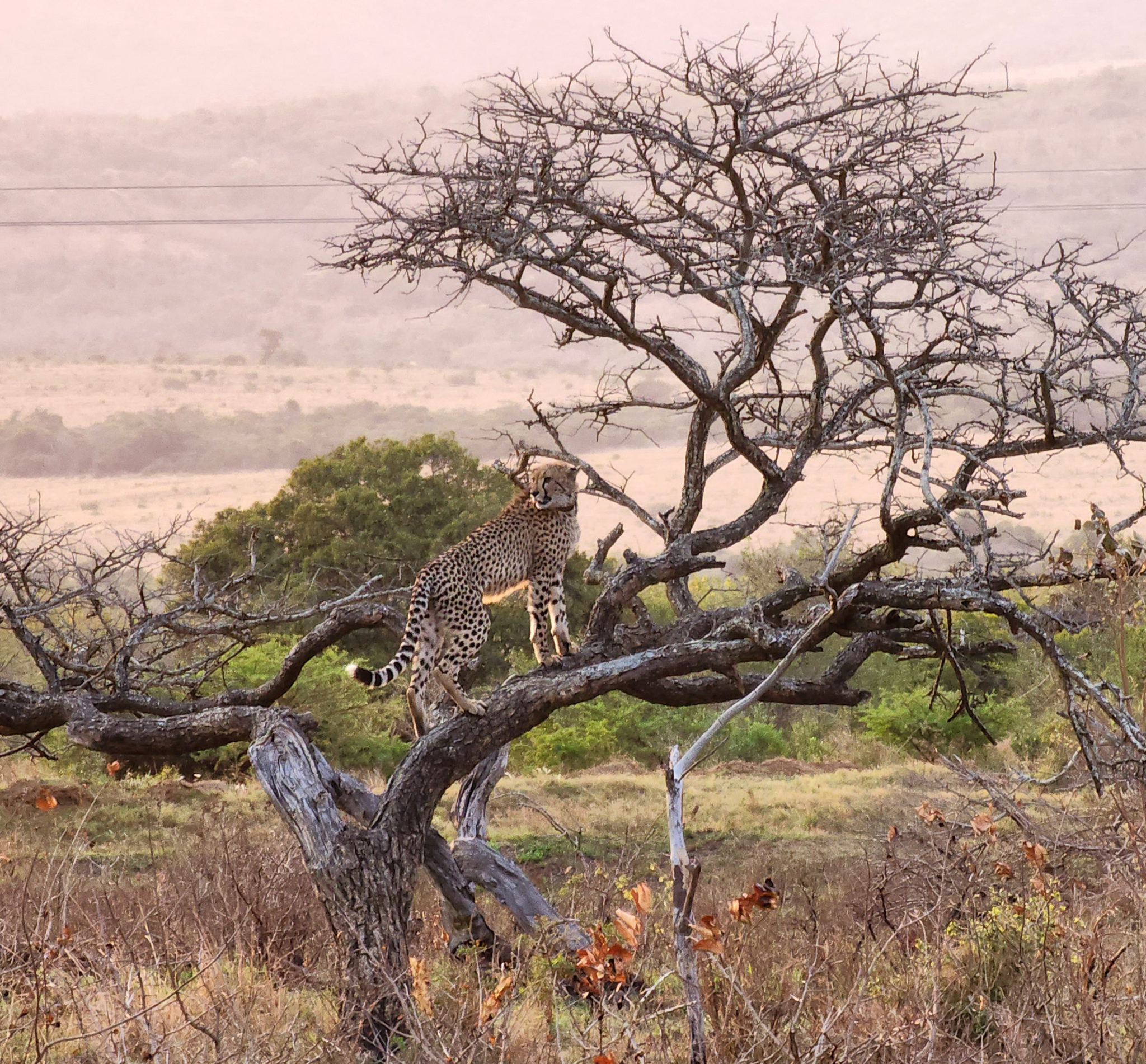 Both Bryan and Bongani were wonderful with our own little ones.
As was the entire staff at the resort, starting with Sarah, who welcomed us and constantly checked to see if we needed anything. Little Maya was often taken off to be shown something new, given a little stuffed rhino of her own, in general, being spoiled like crazy.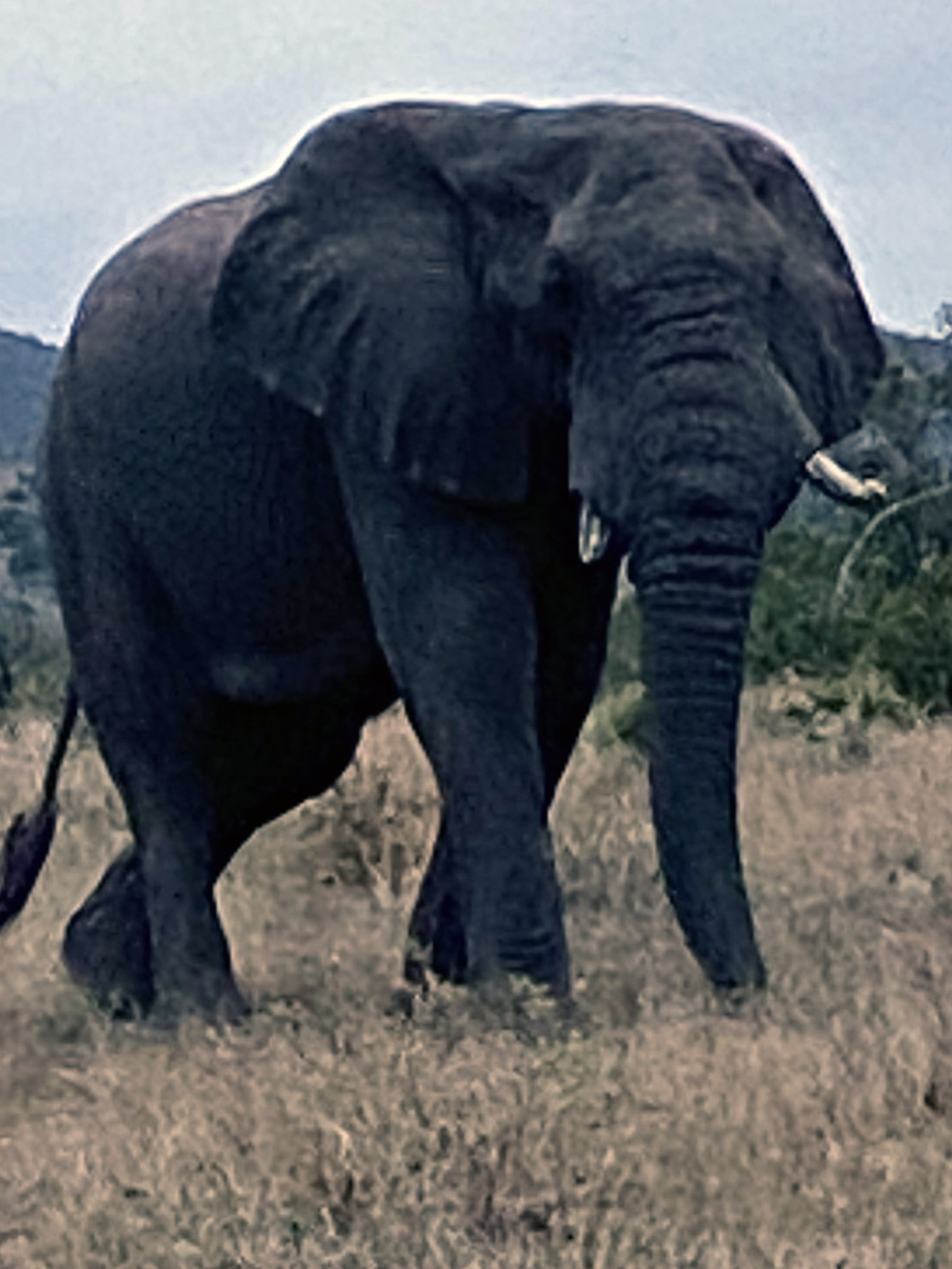 Big brother Cole was also well taken care of with his own backpack and reading materials on the animals and some pretty special ice cream creations.
For one safari ride of the six we experienced, we left the little ones under the watchful eye of staff in the lodge's childcare playroom. They reported a wonderful time.
And the adults enjoyed a grown-up evening with a special surprise stop for champagne and goodies in the middle of the bush to mark grandma's birthday.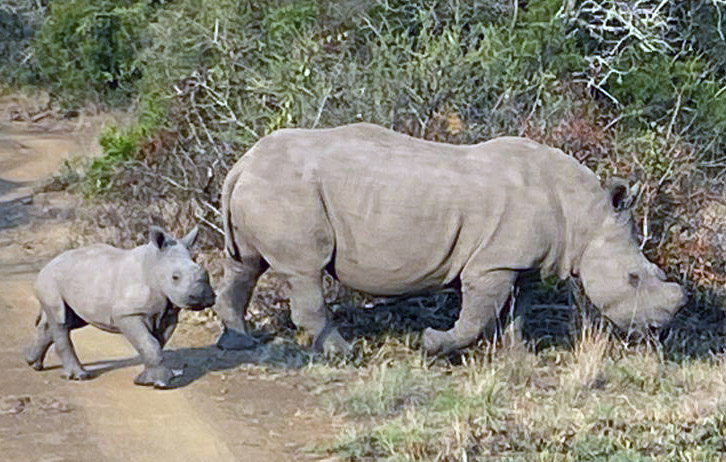 Any worries we had about such young ones behaving on safari never materialized. There is a beauty and serenity to being out on safari that enveloped the children as well.
There is plenty more to do for those spending a longer time at Phinda. Its special location near the Indian Ocean offers an excursion very rare among safari locations. Visitors can opt for a beach outing on the Maputaland coastline, snorkeling alongside Jesser Point, a protected marine reserve, or a Scuba Safari in one of the top 10 dive sites in the world, Sodwana Bay.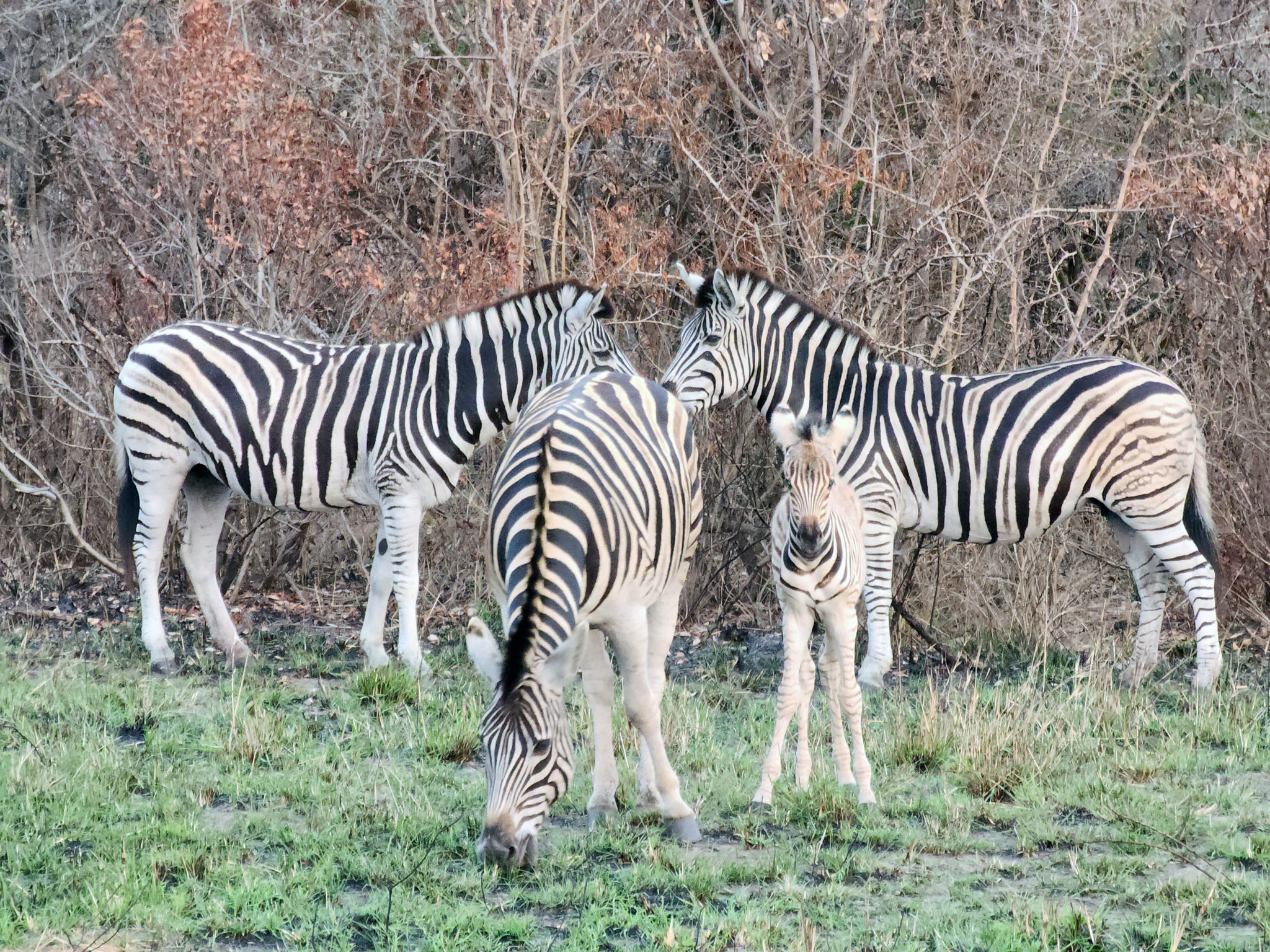 Optional activities also include a Zulu Village Tour, a sleep out under the stars, or black rhino tracking among many other choices.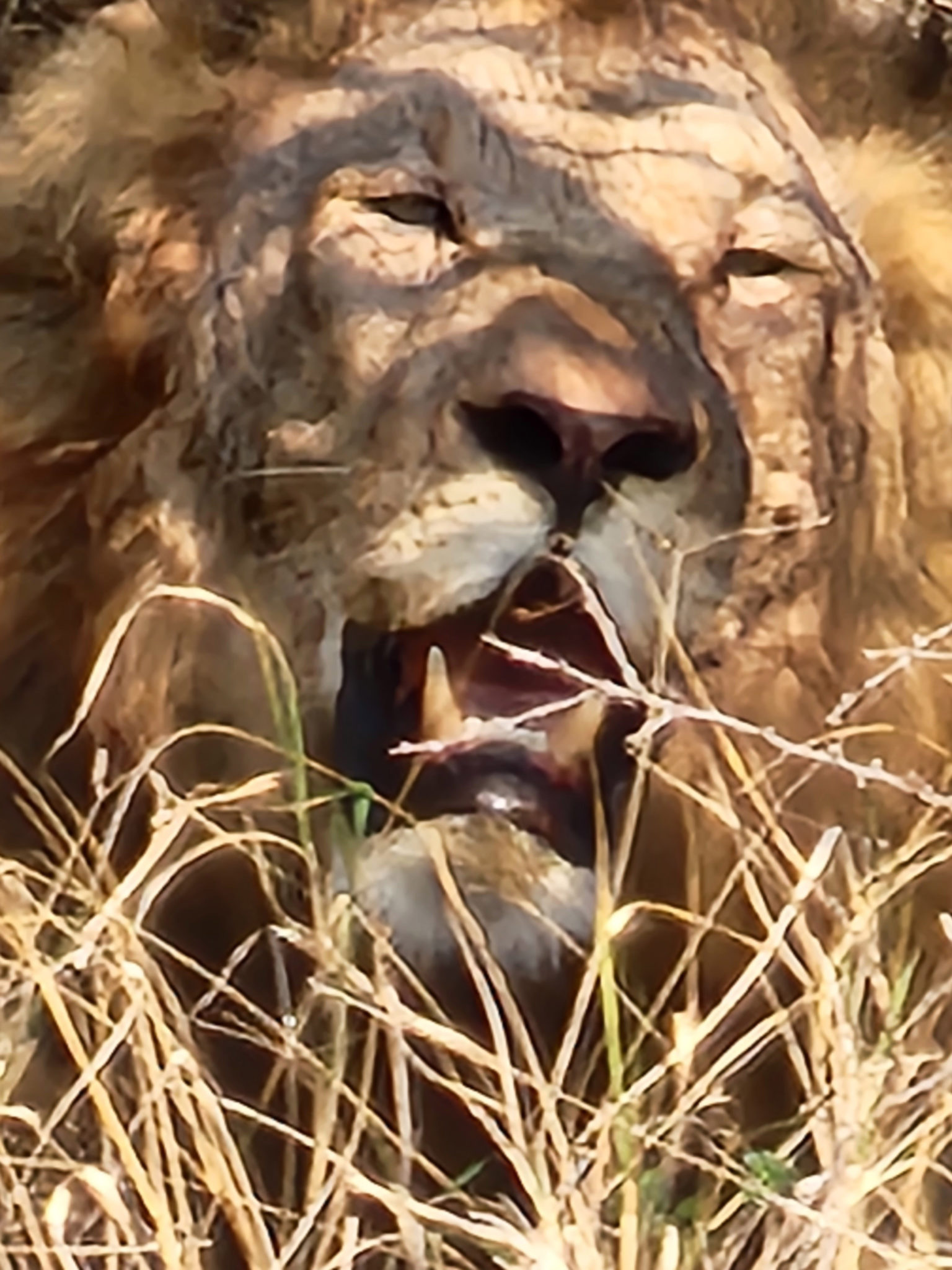 &Beyond operates numerous lodges throughout Africa, as well as other countries. Eeach one has its own special atmosphere, many are adult only. For more specifics visit and beyond.com.
ICYMI: Art Installation Coming March 2023 Focuses on Alexandria's Nautical History