Arts
Alexandria Hosts Authors from US and Canada for Book Launch of 'Deserts to Mountaintops'
Inspiring women share stories of redemption in new anthology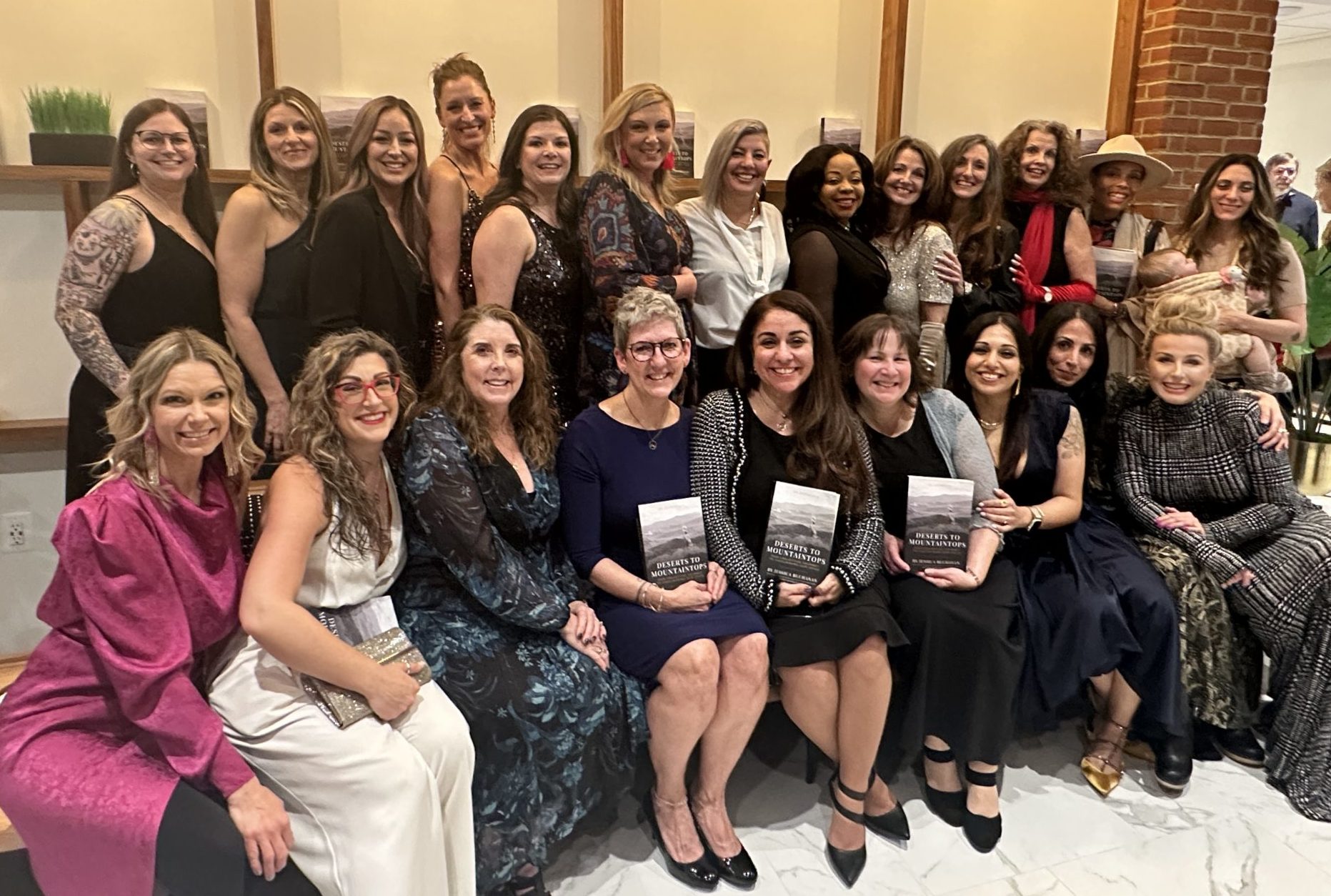 ALEXANDRIA, VA-New York Times Bestselling Author, Jessica Buchanan, celebrated her new anthology, "Deserts to Mountaintops: Our Collective Journey to (re)Claiming Our Voice," at the book's launch party on Jan. 28. Soul Speak Press hosted the event on the rooftop of the ALX Community building.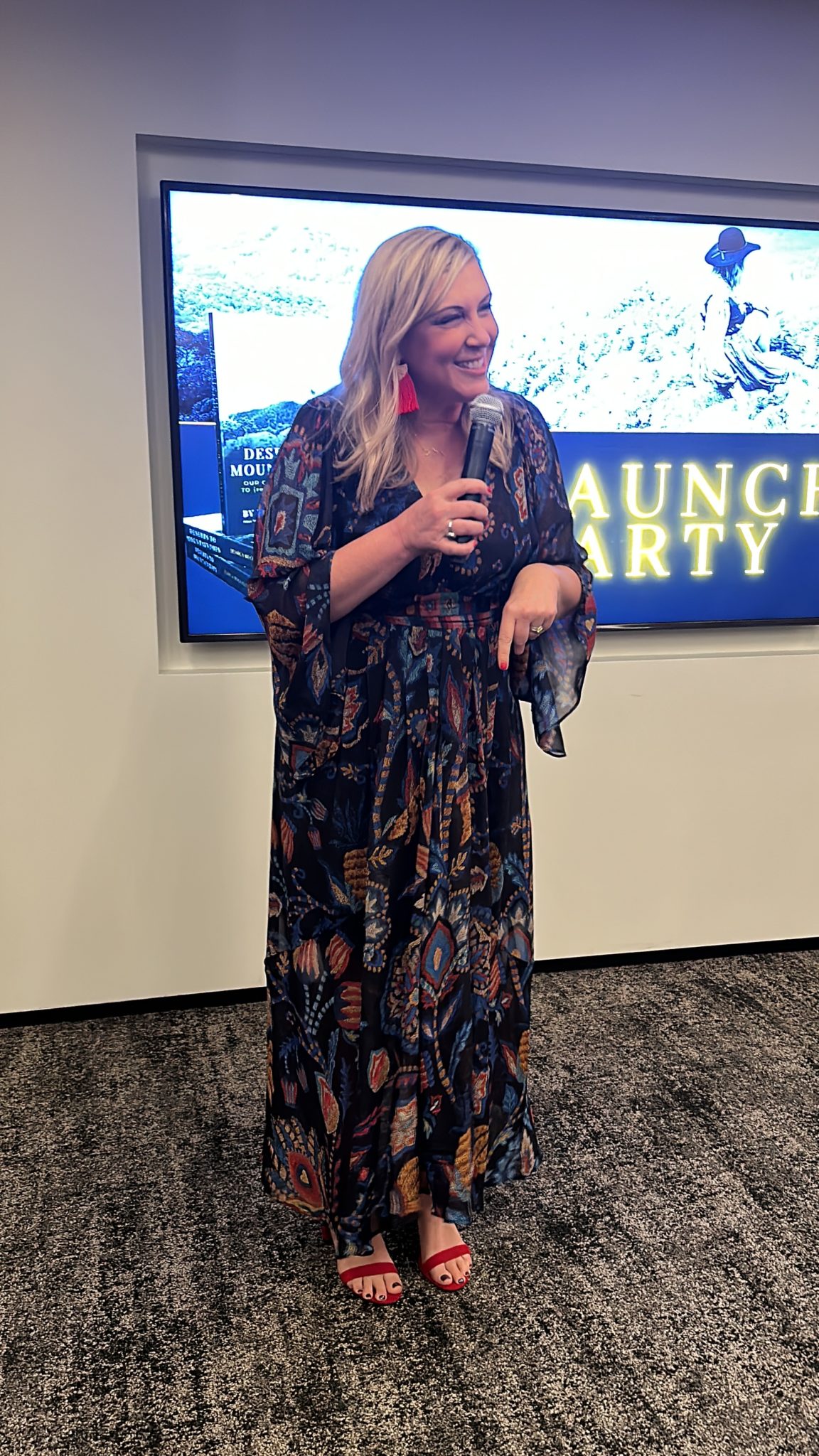 "Deserts to Mountaintops" was inspired by Buchanan's self-claiming journey. Her story began while working in Africa. More than a decade ago, she was held captive for 93 days by Somali pirates for a $45 million ransom. Rescued by SEAL Team Six on January 25, 2012, the road to move forward and reclaim her voice has been a long one.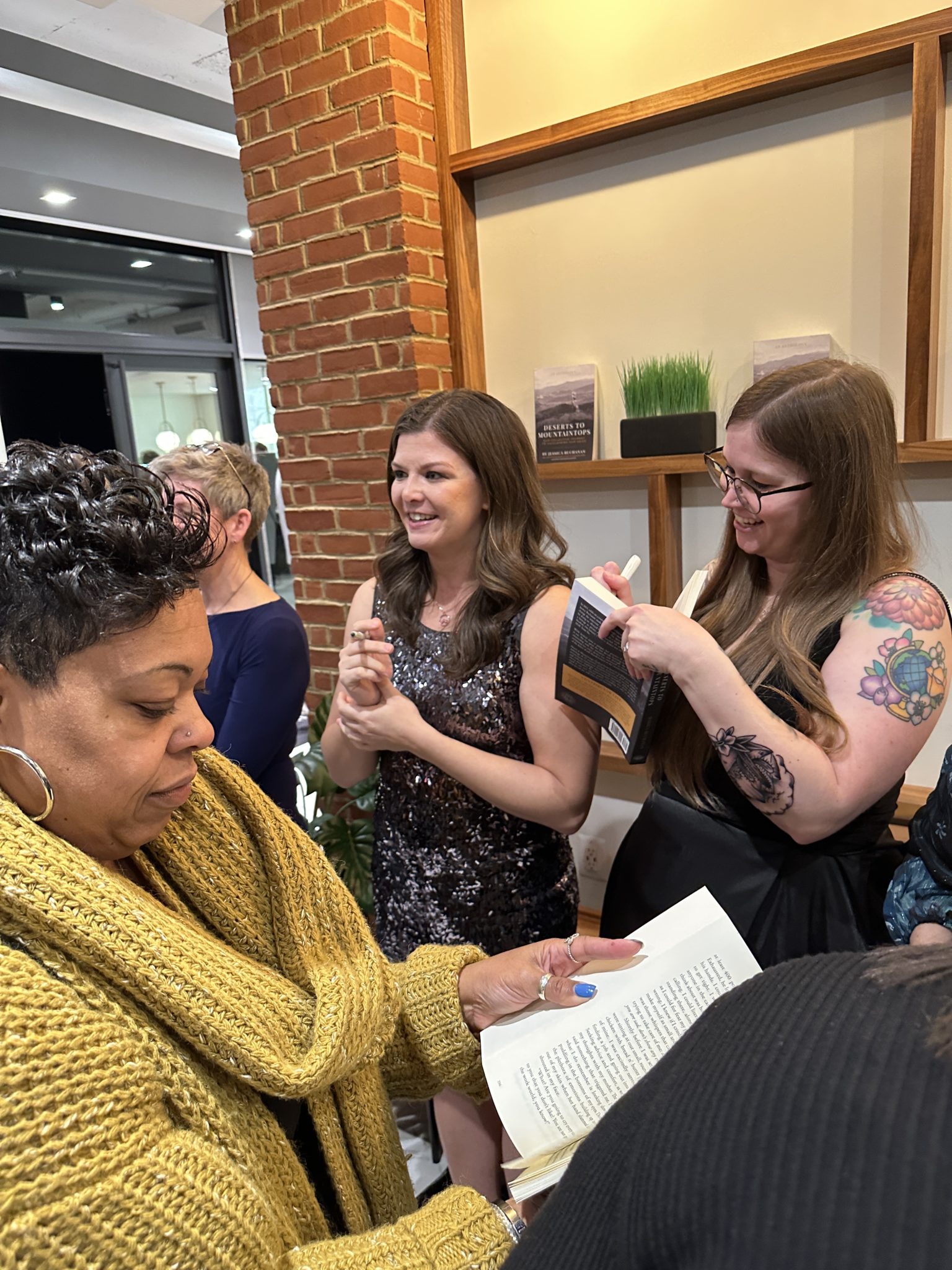 The women – 22 in all – who contributed to this project share stories meant to empower other women. They hope their stories can help readers find self-belief and self-confidence.
Each chapter in the book is told from a unique perspective. Each writer shares her story, ending with how she retrieved "her voice." her voice in her unique journey. A powerful theme emerges where the women connect with themselves in a very honest way and discover self-love.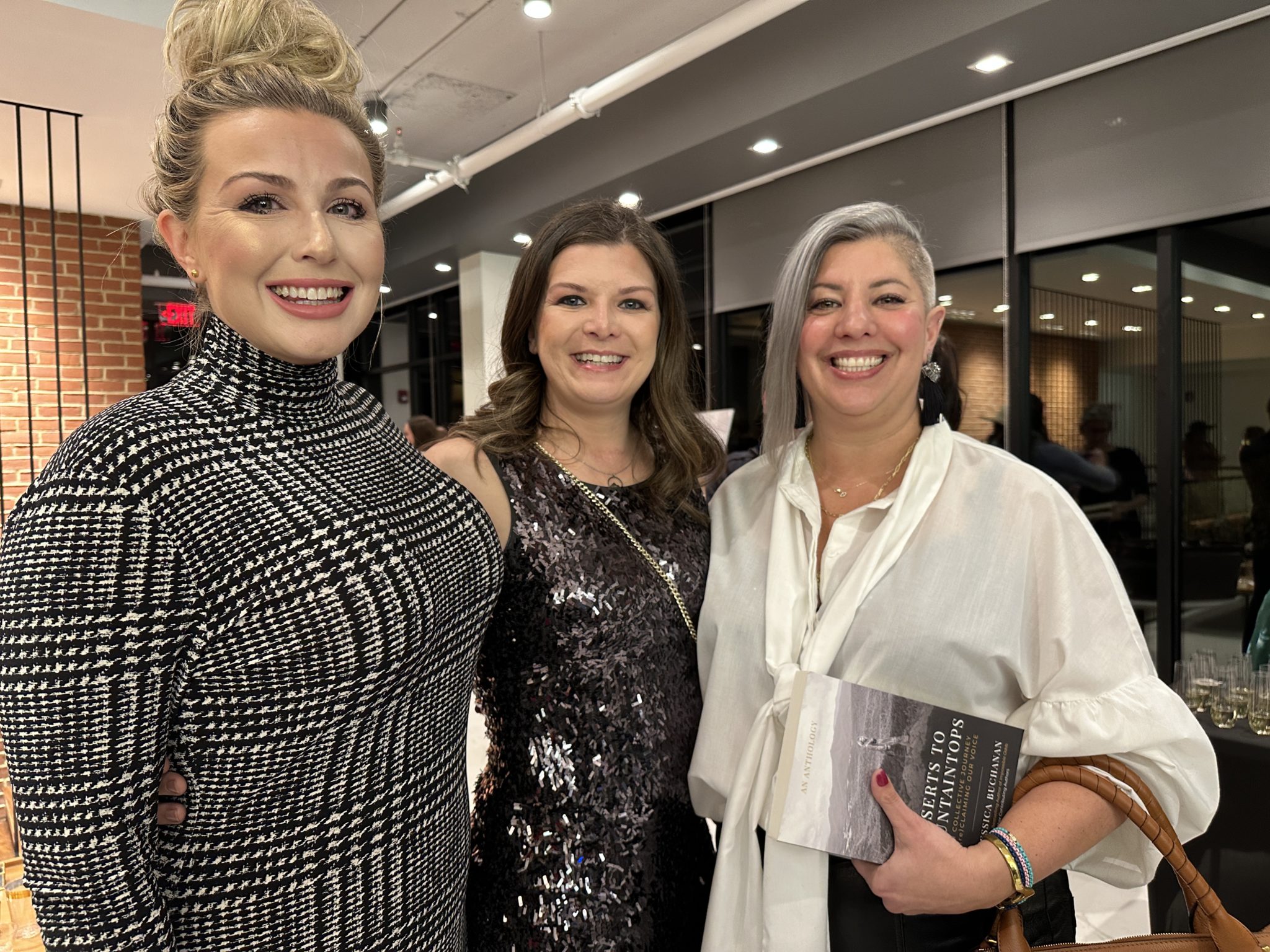 At the launch, guests mingled with the authors, from across the U.S. and Canada. Some of their family and friends were also in attendance.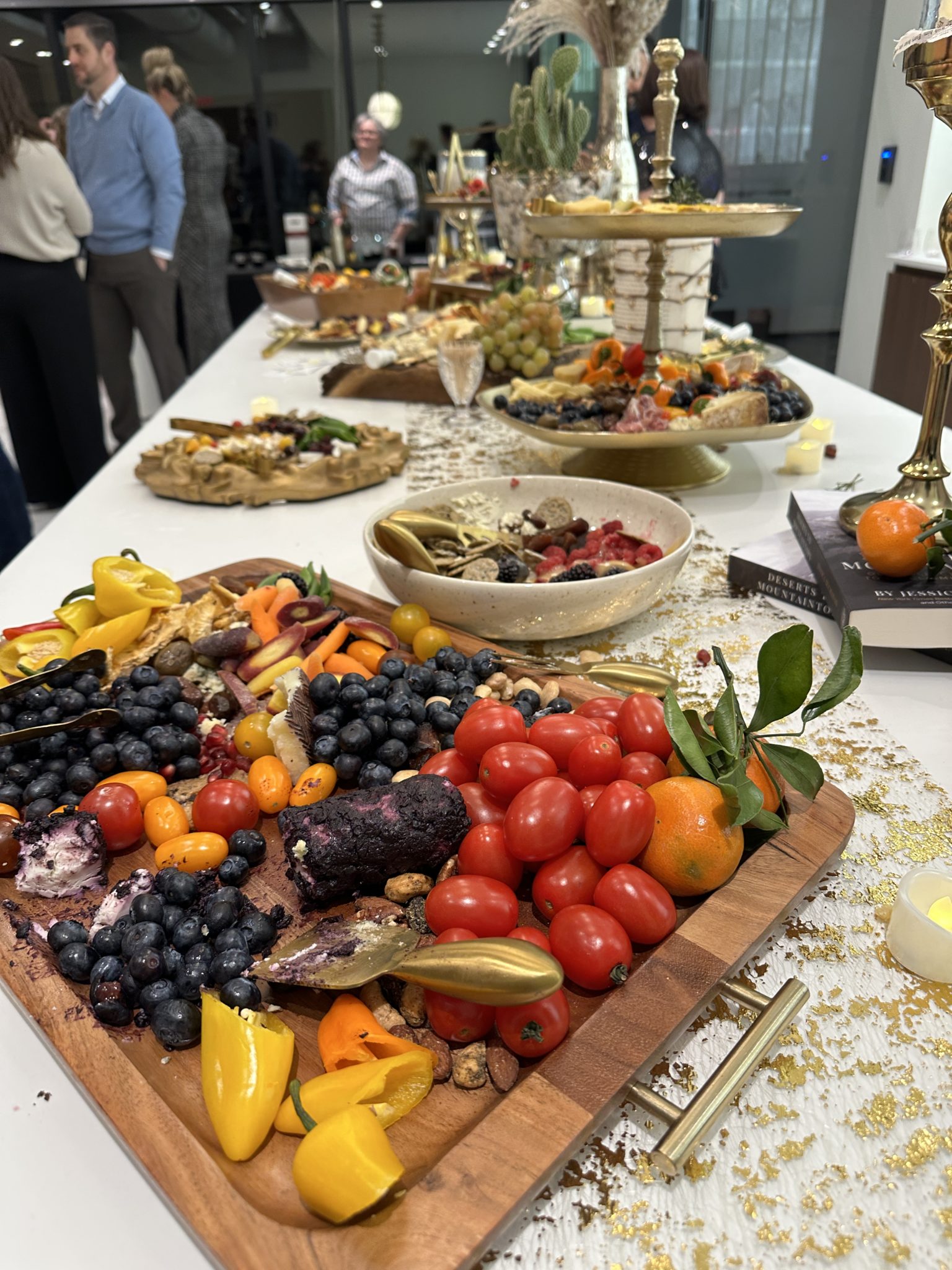 "We have journeyed from our own writing desert to writing mountaintop," Buchanan said to the crowd. "Hopefully when you read these stories, you will feel empowered, and you will be inspired to reclaim something in your lives."
Proceeds from purchases at the launch will go to the Scholarship Fund of Alexandria in support of female students pursuing a college degree in journalism, creative writing, or communications. Donations were also encouraged to help reach the goal of raising $3,000. This amount will fund the first year of a four-year scholarship that will be awarded to a female student within need of financial assistance.
Why did Buchanan choose SFA and the fundraiser goal? She remembers being 24 and removing herself from a bad situation. She wanted to start her life over and go to college. After being accepted, her school called with the news that she was short $3,000. Believing she wouldn't be able to attend, she was devastated. A short time later, the school reached out saying they had decided to drop the $3,000 amount, the cost of the meal plan. Through this act of kindness, she was able to change the path of her life.
Soul Speak Press is a woman-owned imprint of Merack Publishing.
'Ride the Cyclone' is a Thrilling and Captivating Journey at Arena Stage