Foodie Newz
Alexandria's 2023 Cherry Challenge Begins Feb. 1
Restaurants compete with cherry-flavored menu items in honor of George Washington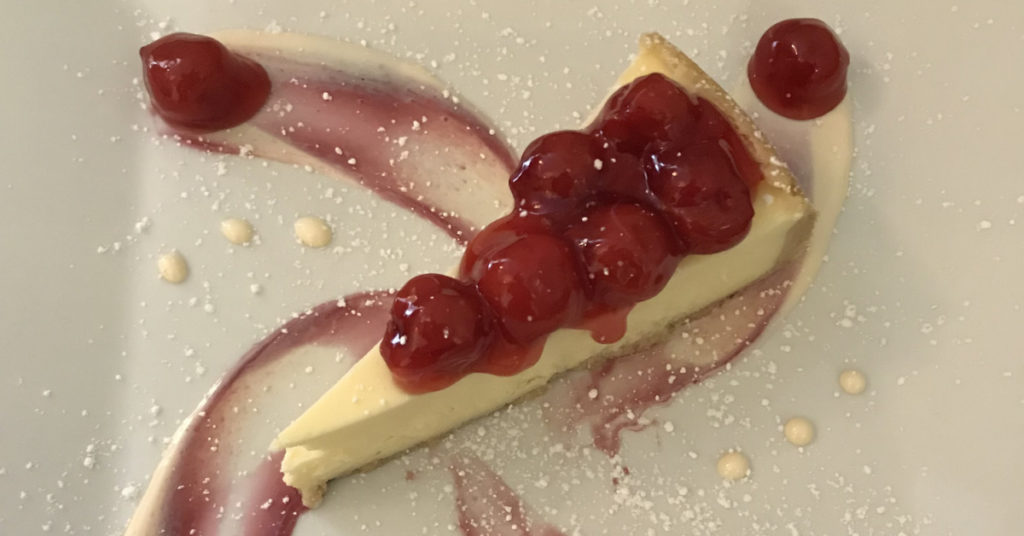 ALEXANDRIA, VA – One of Alexandria's most popular food traditions is near. That's right! The annual Cherry Challenge is back Feb. 1. The Cherry Challenge is a cullinary contest – the first of many events celebrating George Washington's birthday -featuring a number of Alexandria's restaurants that will feature menu items with cherries. Items can be appetizers, entrées, beverages, or desserts.
This year's participants include Augie's Mussel House, Bastille Brasserie & Bar, Café 44, Chadwicks, Daniel O'Connell's Restaurant & Bar, Dishes of India, Lena's Wood-Fired Pizza & Tap, Lost Boy Cider, Lost Dog Café, Mason Social, Murphy's Irish Pub, Rocklands Barbeque and Grilling Company, Sunday in Saigon, Taqueria Poblano, The Light Horse Restaurant, Urbano 116, Vaso's Mediterranean Bistro, Vermilion, and Whiskey & Oyster,  More are joining. For a complete list, click HERE.
The inspiration for the Cherry Challenge is derived from the tale that George Washington chopped down a cherry tree.
"This unique event helps generate buzz for Alexandria restaurants, encourages chefs to get creative, and boosts customer traffic," said Kristen Eastlick, GW Birthday Celebration committee member and chair of the event. "The #GWCherryChallenge lets us offer a tasteful event that keeps George Washington's memory alive in his hometown."
Whether eating in or out, diners will receive QR codes to vote for their favorite menu items based on three criteria: taste, presentation, and creativity.  The rating scale goes from one to three with a max score of nine on each ballots. The press release indicates: "Point totals for each dish are divided by the number of ballots to get the average score. The highest average in each category wins."
Guests are encouraged to Tweet photos and descriptions of the cherry items they tasted by using the hashtag #GWCherryChallenge or by posting them to the George Washington Birthday Celebration's Facebook page.
SEE ALSO: Alexandria's GW Birthday Parade To Highlight 100 Years of Masonic Memorial